Disclosure: I was given free Lollywaffle mix to review for this post; all opinions stated are my own.
Let's face it, making dinner at the end of a long day is exhausting. Sometimes we need something quick and easy that we can grab and put together without putting any thought into it. Of course, these quick meals are also essential for that last week of the month where your grocery budget is completely maxed and you're trying to make meals out of the can of black beans in your pantry and the single slice of cheese in the fridge. You know what I mean.
I am certainly one to have some frozen pizzas and mac n' cheese stashed away for such occasions when it seems like turning on the oven is about all the energy I can muster.
I recently had the chance to test another great pantry staple that will help you in your plight to cook at the end of a long day. The best part? The only additional ingredient you need is water. Oh, did I mention they are waffles? Because that should be the nail in the coffin. You're in, right?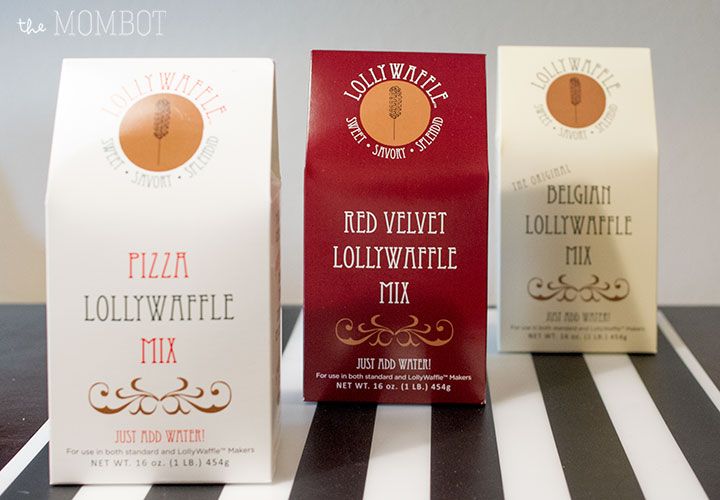 Lollywaffles were actually developed to be made on stick with a Lollywaffle machine (hence the name – "lollipop" and "waffle") for commercial use (think ballgames). But their delicious mixes can also be made with a standard waffle maker, and they are so worth trying.
There are currently six available flavors: Belgian Waffles, Cinnamon Bun Waffles, Pizza Waffles, Red Velvet Waffles, Smores Waffles, and Waffle Dog mix. I tried out the pizza mix, Belgian mix and red velvet mix. Here's the breakdown…
1. Pizza Lollywaffle Mix: An Easy Dinner
My favorite was the Pizza waffle mix, which made for a super easy dinner. The mix comes with oregano, parmesan and spices already in the batter, and all you have to add is water. I decided to make the waffles and then put some veggies and cheese on top and melt it in the oven to make personal pizzas. The result? Yum.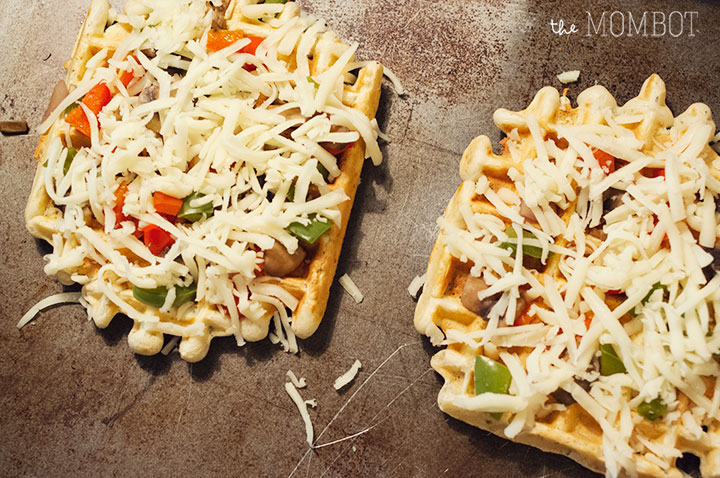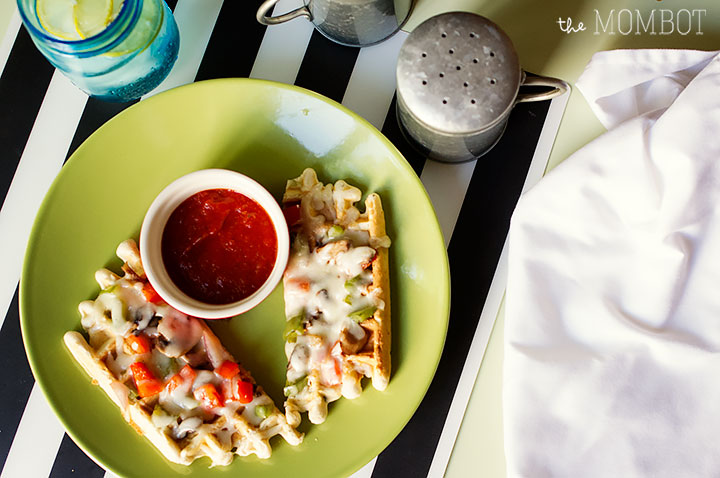 An alternative (and even easier) option would be to add some chopped pepperoni, olives or even shredded mozzarella to the mix. Then just make your waffles and dip them in marinara sauce. These would be great served as appetizers at a get-together, too.
2. Belgian Lollywaffle Mix: Breakfast for Dinner
If you want something more traditional, their Belgian Waffle Mix is delicious. I made ours for breakfast, though you could easily make them for dinner (who doesn't love breakfast for dinner?). I added some nutella and strawberries on top and the kids gobbled them up. Don't worry, I had a side of fruit to go with it so it was basically SUPER healthy.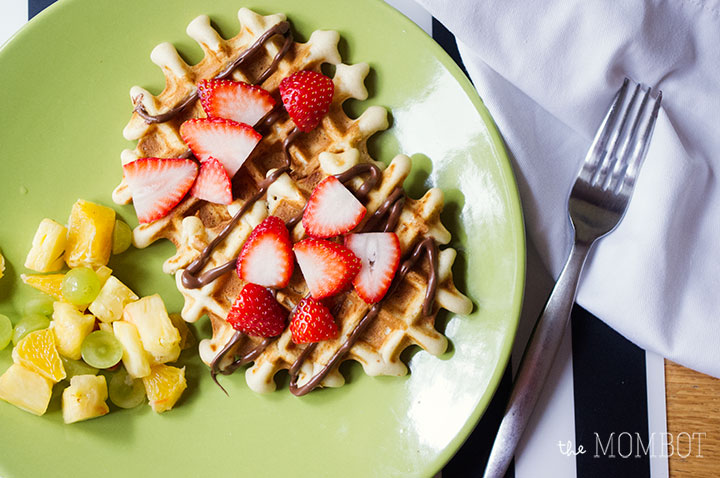 3. Red Velvet Lollywaffle Mix: An Effortless Dessert
If dessert is your thing, then the Red Velvet Lollywaffle Mix is definitely worth trying (I'm a sucker for red velvet). The batter contains cream cheese bites or "flavor bursts" as the company calls them. I topped ours with some vanilla ice cream and chocolate sauce. It was good, but my toppings kind of took away from the traditional red velvet taste, so next time I think I would just top them with some cream cheese frosting… I'm drooling just thinking about it.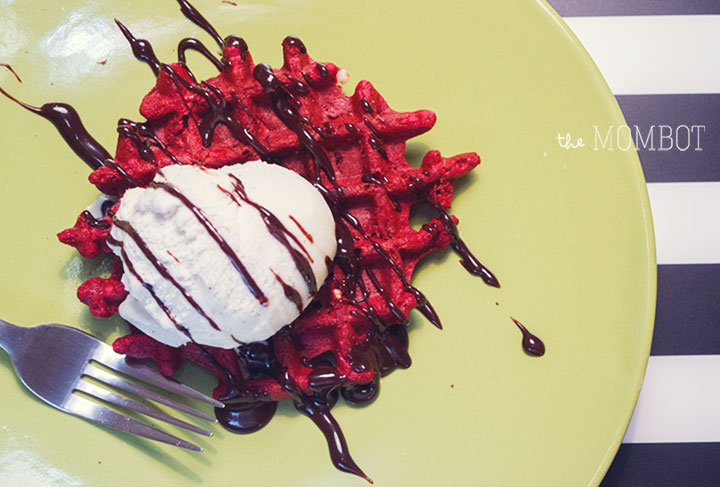 I did have some trouble with this flavor sticking to the waffle iron, so I'm not sure if it was just me or if it was the mix. Good news is, it tastes just as good when it doesn't come out looking perfectly square.
Each of the Lollywaffle mixes are available to purchase on their website or on Amazon. If you have Prime, shipping is free. Each order contains 2 1-lb bags of mix. If you aren't sure which flavor to choose, you can order a sample pack on their website and try them all!
At the very least, it's great to have a bag or two stashed away in the cupboard for the next time you feel the need to make mom's "tuna surprise" with whatever you can find. Your kids will thank you for choosing waffles instead.
*Affiliate links used