We're all guilty of it. Myself included. Yes, I admit to stealing looks directly off the mannequin.
Or in this case, directly from a model.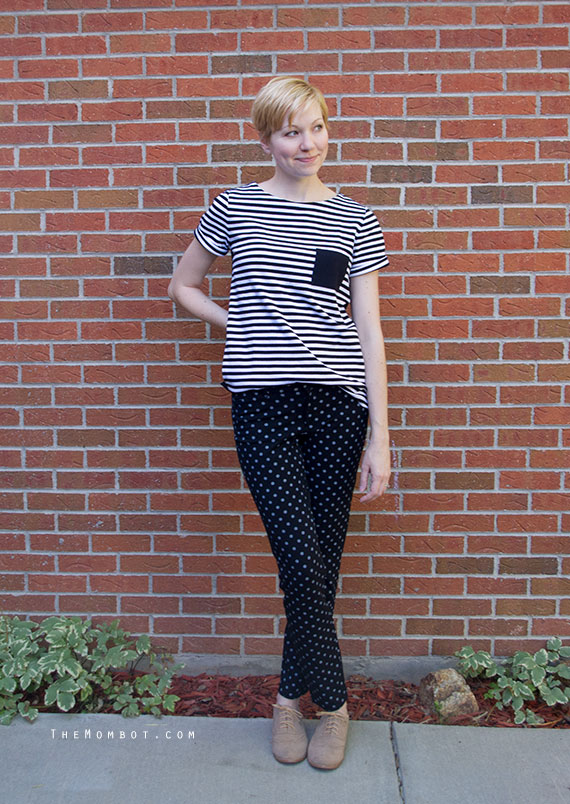 While browsing Old Navy's website during a back-to-school shopping sesh for my Preschooler, I came across this look in their "Outfits We Love" section. And I thought 2 things:
Wow, Old Navy is really stepping it up.
I should probably buy that.
And that is precisely how this outfit came about. Of course the nail in the coffin was the fact that they sold both of these items in "tall" so I knew they would adequately fit my 6-foot frame, and I had a coupon code for 30% off. It was a no-brainer, am I right?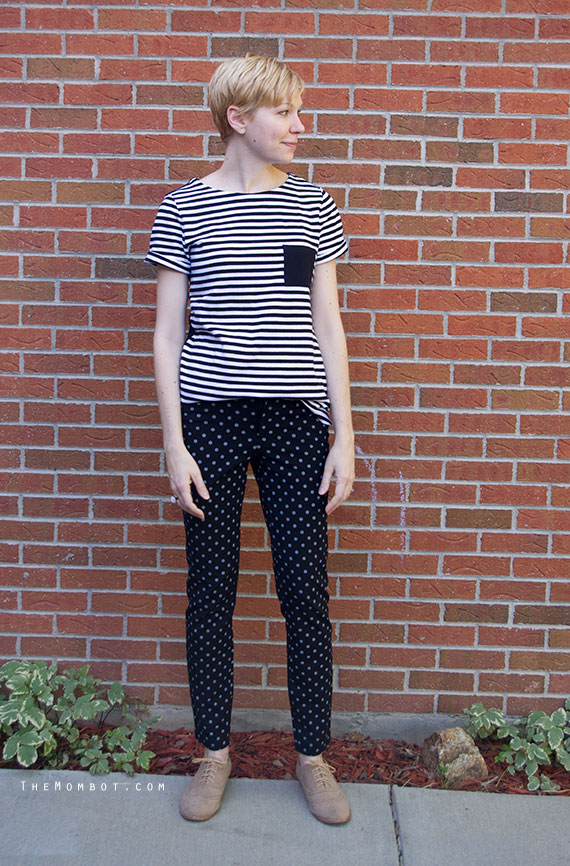 I paired the outfit with my favorite nude oxfords. I contemplated wearing some red flats, which also would have been adorable, but in the end I decided to keep the look classic without any pops of color.
I ran a few errands in this and confirmed that it is the perfect "mom" outfit – comfortable, casual and still trendy. Another win in my "just say no to the every day mom oufit" battle.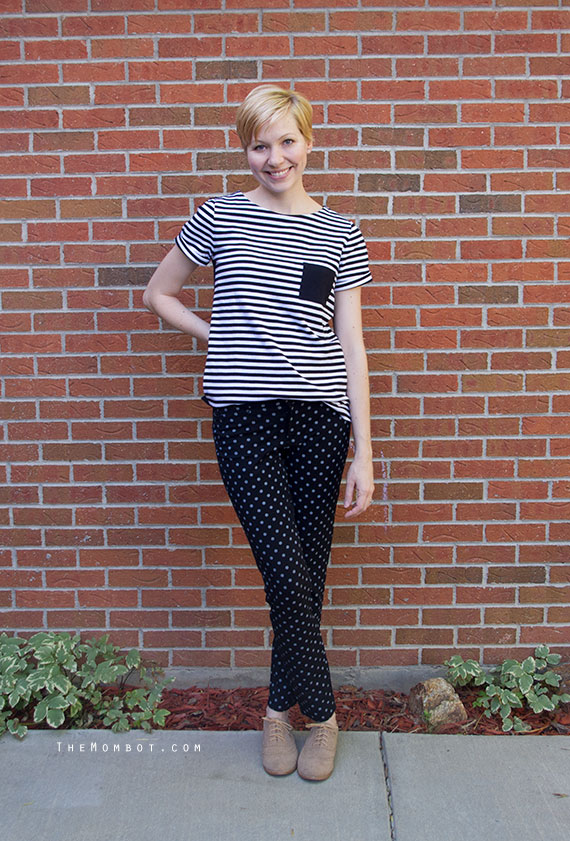 I love mixing patterns and this look is no exception (dots + stripes = love). I tend to be a little wary when doing it though, so I'm glad that Old Navy pushed the envelope for me and showed me how cute it would be together.
By the way, if you need help with styling, Old Navy's "Outfits We Love" section is the place to go. Buy all the things. I feel like they've gotten much better at being younger, hipper and trendier. They also recently began partnering with Refinery29 to showcase "Editor's Picks" (which you can view on their site), giving them some more credibility in the fashion world.
But back to the outfit for a moment… I can see both of these items transitioning into fall quite nicely. The tee will look great with some jeans and boots, while the pants will go nicely with a chunky sweater. Cold weather, here I come (just not too quickly, please).
Disclosure: Post contains affiliate links
Shared on Style Elixir and The Pleated Poppy