Whilst shopping at Forever21 one week postpartum, I came across these rayon patterned pants. Normally I would never buy or wear anything so loud (prints kind of scare me), but these had an elastic waistband and totally fit the bill of what I was looking for: something that would fit me until my belly and hips shrunk back down to size, and something uber comfortable. Plus, I was kind of drawn to the print instead of being frightened by it.
Enter: fancy pants.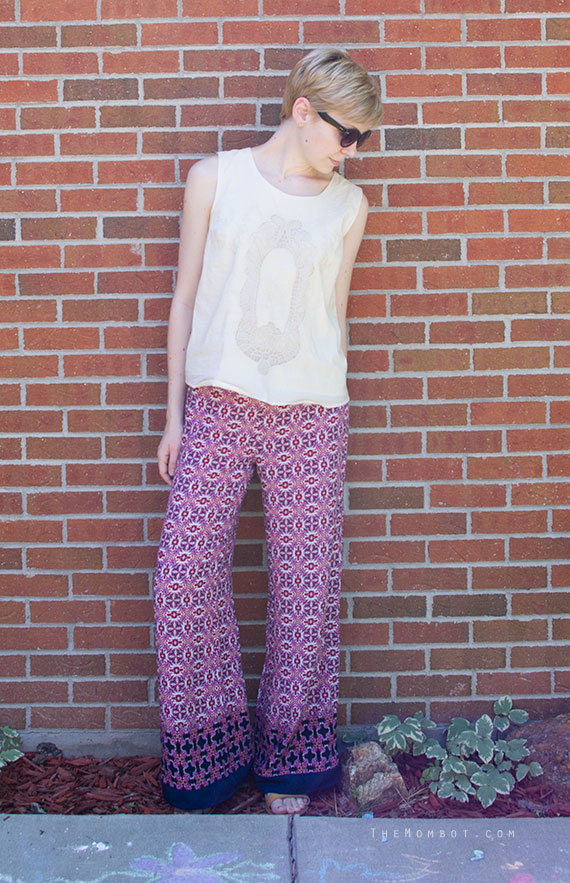 I don't recall where, but some retailer somewhere referred to pants like these in one of their Sunday ads as "fancy pants" and so the name stuck because my husband found that to be hilarious. I planned on calling them "vacation pants," because I feel like I should be walking around on an island with them and a bikini top (which I clearly will NOT be doing anytime soon). But tomato, tom-ah-to. Fancy pants it is.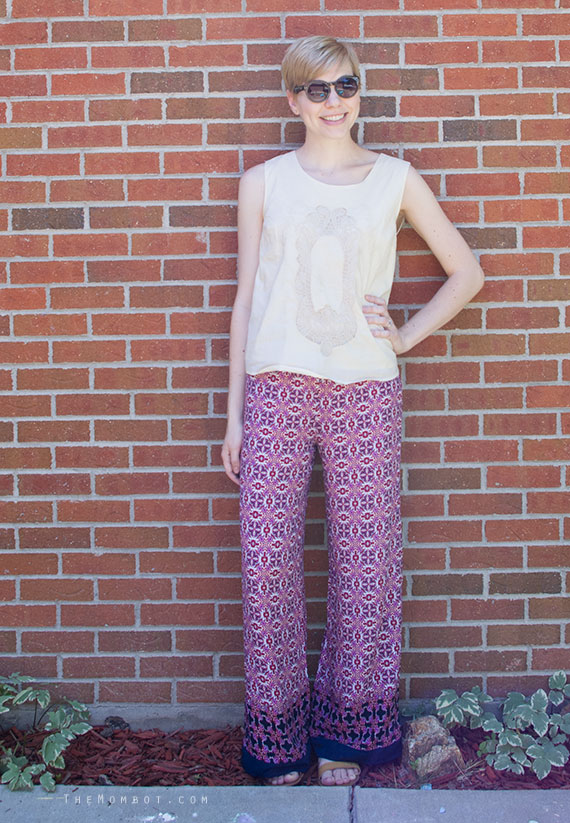 Finding something to go with my new pants was a bit of a struggle. At first, I thought I would need to wear them with a form-fitting top to balance out the volume in the legs, but I didn't want to do that since I had a postpartum tummy. Then I tried them on with this boxy embroidered cotton shirt and "Bam!" – love at first site. Both the pants and the top have a bit of an India vibe and I like how the top has some visual interest without really competing with the pant print (thanks to the monotone color). It was a match made in Forever21-fitting-room Heaven.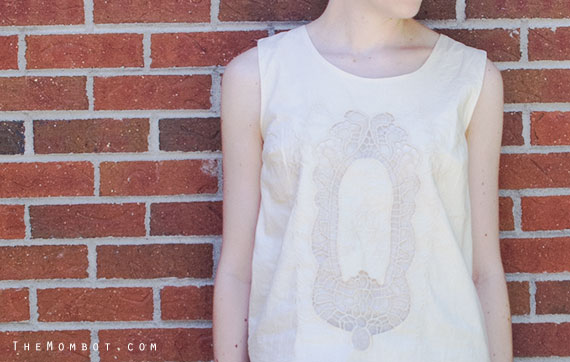 As is usually my problem, the pants were a bit too short when I tried them on. So I did what any self-respecting 6 foot, former fashion student would do – added fabric to the hem to lengthen them. It took about an hour and made all the difference in how they look.
Because too-short fancy pants are a big no-no.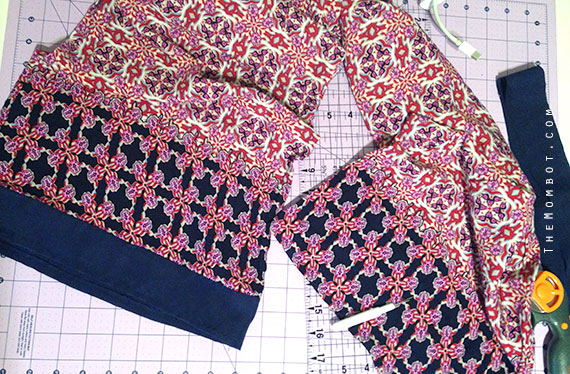 How many times do you think I can fit "fancy pants" into one blog post? At least one more, I'm sure.
So even though these go against my usual fashion must-haves, I am loving my fancy pants (see, I did it). Just another reminder to step out of your comfort zone every once in a while and try something new!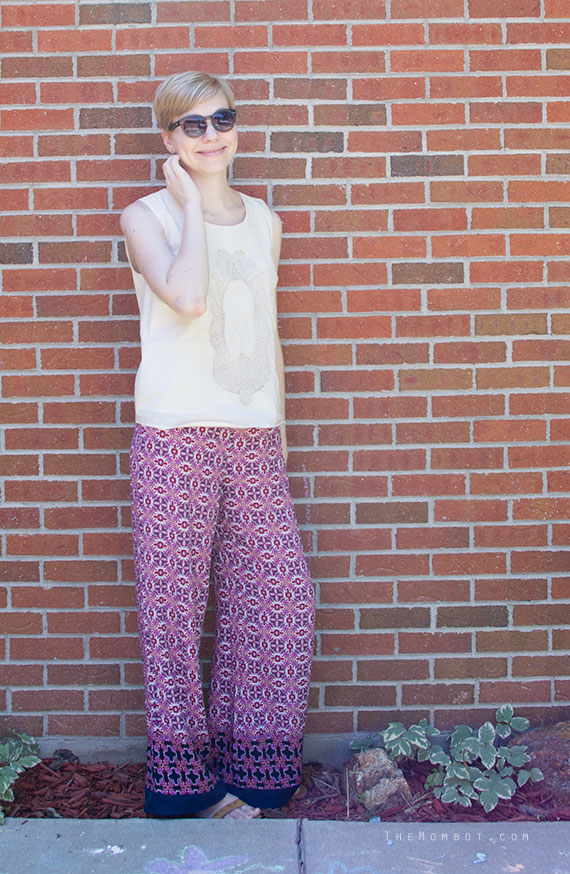 Have you ever tried something totally new thinking you would hate it and ended up loving it?
Disclosure: Post contains affiliate links