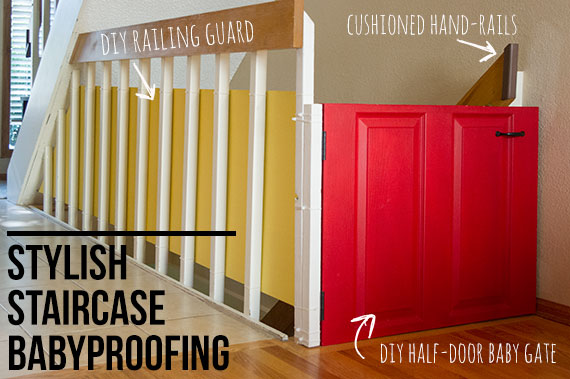 You might remember a while back when I shared some stylish ways to babyproof your house and, more specifically, your stair railings. That's what led me to create a railing guard from poster-sized sheets of plexiglass that I purchased at Hobby Lobby for $6 each, some frosted glass spray and some clear zip ties.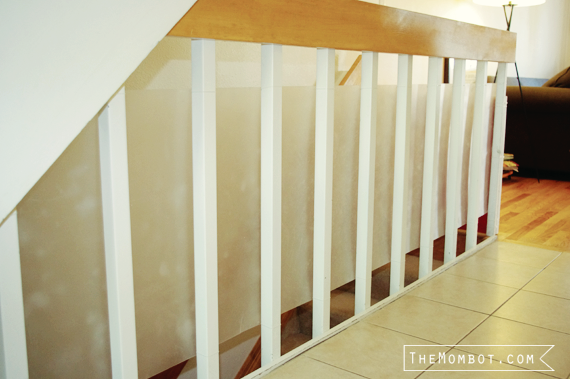 The project was mostly successful, functional but a bit of a bust visually. The frosted glass spray turned out rather blotchy on the plexiglass and within about 6 months of hanging them, we had 3 cracks in various spots on the plexiglass. It wasn't quite thick enough to withstand my running, bouncing, hyper kiddos. However, no one fell through the railings, so I guess that's a bonus…
After walking past the cracks that I had covered with packing tape to prolong their life (quit judging me), I decided it was finally time to switch out the plexiglass and come up with something newer and better. That's when I realized, hey, couldn't I just use wood? Of course, it would have to be lightweight so that it could be held by zip ties (our railings are made of metal so we can't drill into them), but it seemed totally doable and a lot sturdier.
I planned on purchasing some masonite board, knowing it was lightweight and came in big sheets. When I got to Home Depot I realized that they also had sheets of MDF board and they were lighter in weight and only $3 a piece – bingo!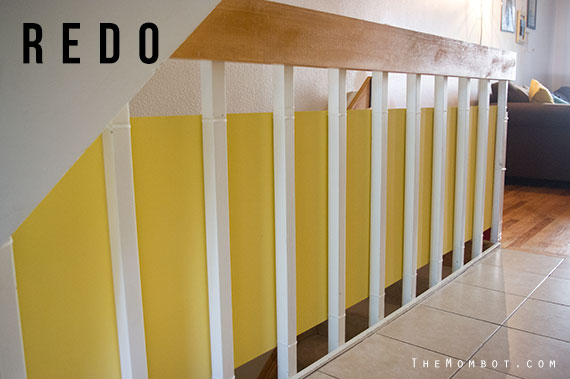 I purchased 3 of them, along with some paint and some new zip ties (you can buy these in different strengths; mine are made to hold up to 75 lbs).
Although no light can pass through these boards like it could with the plexiglass (one of the reasons I loved this idea so much), I was able to paint them and add a little more color to our walkway. We used the same method to hang them: cut boards to size, drill holes in corners, string zip ties through the holes and tighten around railings. We also cut the last couple of boards to fit the upper staircase angle.
It probably took my husband and I about 45 minutes to hang the boards and we didn't even fight because the process was easy (bonus). It is much sturdier than our original plexiglass solution and I like the added color to the staircase! I also feel a little more secure knowing the kids can't punch through it, and it's nice knowing we probably won't have to replace it anytime soon.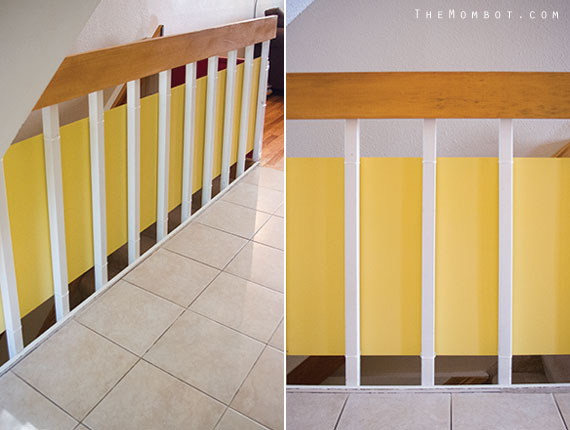 All in all, it was a successful upgrade and an excellent lesson learned.