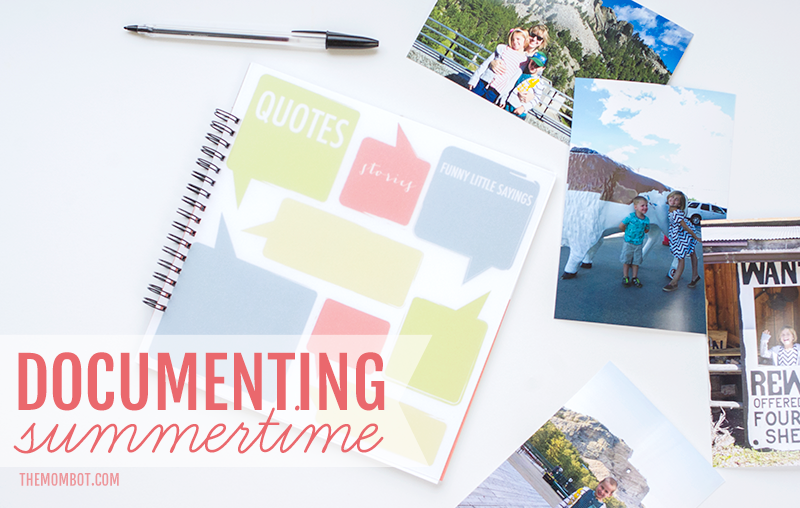 We've already had quite a few adventures this summer, partly because my kids were done with school in mid-May – but we also just happened to plan a lot of summer activities for the first full month of summer.
After a quick visit to our house from Grammy & Papa (who live in California), we all packed up and drove together for six hours to South Dakota to see Mount Rushmore, Custer State Park, Crazy Horse Memorial and the Black Hills.
Then we settled in for a few days at home before some close friends came to stay with us. Between their three kids and mine, we had quite a few adventures in and around Boulder and Denver.
Summer is quickly becoming my favorite time of year with the kids, since they are growing older and spending more time away at school. We are doing more fun things each summer and embracing the opportunity to get away and explore together. It's all definitely worth documenting! I'm finding that my Kid's Quote Journal (sold in my shop) is the perfect place to record our summer fun and all the funny things the kids are saying as they experience new places. Our South Dakota trip yielded quite a few funny quotes, so I jotted them down in my kids' respective books and pasted in some photos from our trip to accompany them.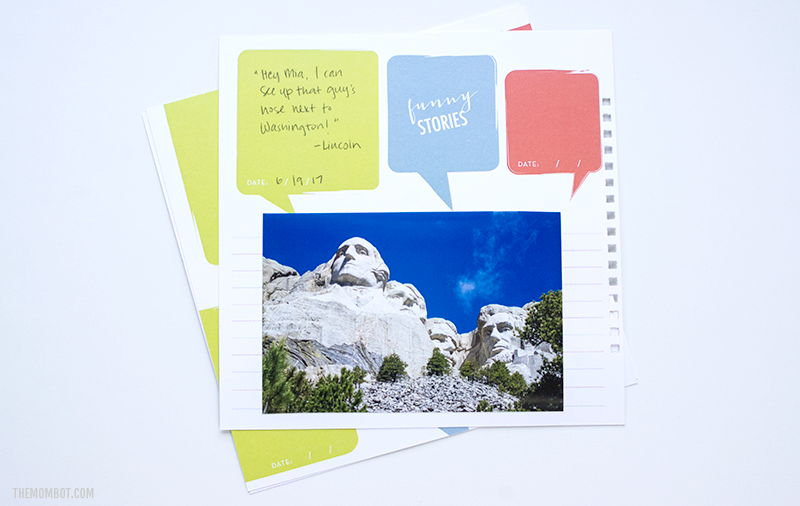 For example, my son was quite impressed with Mount Rushmore. Not just the fact that you could see up their noses, but also the fact that he (Lincoln) shared a name with one of the presidents carved into the mountain. Which caused him to exclaim, "I'm so presidential!"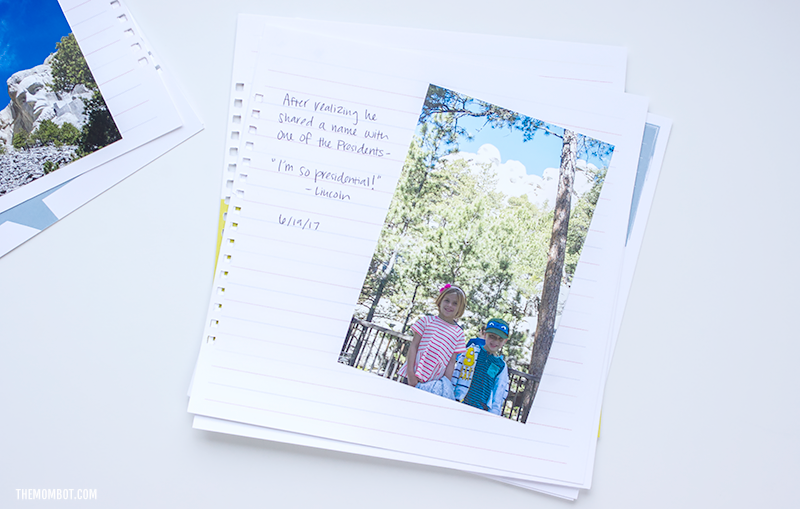 My daughter was a bit confused by Crazy Horse Memorial (which, if you have never visited, is an ongoing mountain carving that will eventually be larger than Mount Rushmore once finished and is being carved in remembrance of the Lakota leader named Crazy Horse, as well as to commemorate Native American History in general). The kids didn't quite grasp all of this, so Mia asked where all the horses were and why they were so crazy?
Because this time in our life seems to fly by so quickly, I love being able to slow down for a minute and create tangible reminders of their childhood. One day I have a feeling we'll all enjoy sitting around reading through their quote journals.
One of the things I purposely included in these Kid's Quote Journals was the space to paste in photos, and now I'm patting myself on the back for such a smart move. It's making our summer adventures one for the books (no pun intended. ok… pun intended).
Get a Kid's Quote Journal
With over 55 spots to jot down quotes, you'll likely lose your child to college before you run out of space to document. Each comes wire bound with a protective cover and hard chipboard backing so it will protect your pages for years to come. You can purchase your own Kid's Quote Journal in my shop: