It's been forever since I've had time to get something new up in my Etsy shop. I've been in the process of moving for the last couple of months and just haven't had the time.
But I FINALLY got something in there that I've wanted to make forever!
I am big on sending out thank you cards after birthday parties and holidays, and my daughter is getting to the age where she can just about do her own (with a little bit of help). So I made a simple thank you card for kids that they can color and fill in on their own, with simple prompts and boxes to check.
It makes doing thank yous with kids much less of a chore (especially for Elementary age, who can whip these out pretty quickly). I find that kids as young as preschool age can do them a couple at a time (I started doing them with my preschooler and told her how to spell the words), and it's a great opportunity to teach them about gratitude while also practicing fine motor skills and spelling.
You purchase the printable digital file of these thank you cards for kids, so you can print as many as you want as often as you want, or you can buy printed versions in sets of 8 with envelopes.
Color-in, Fill-in Thank You Cards for Kids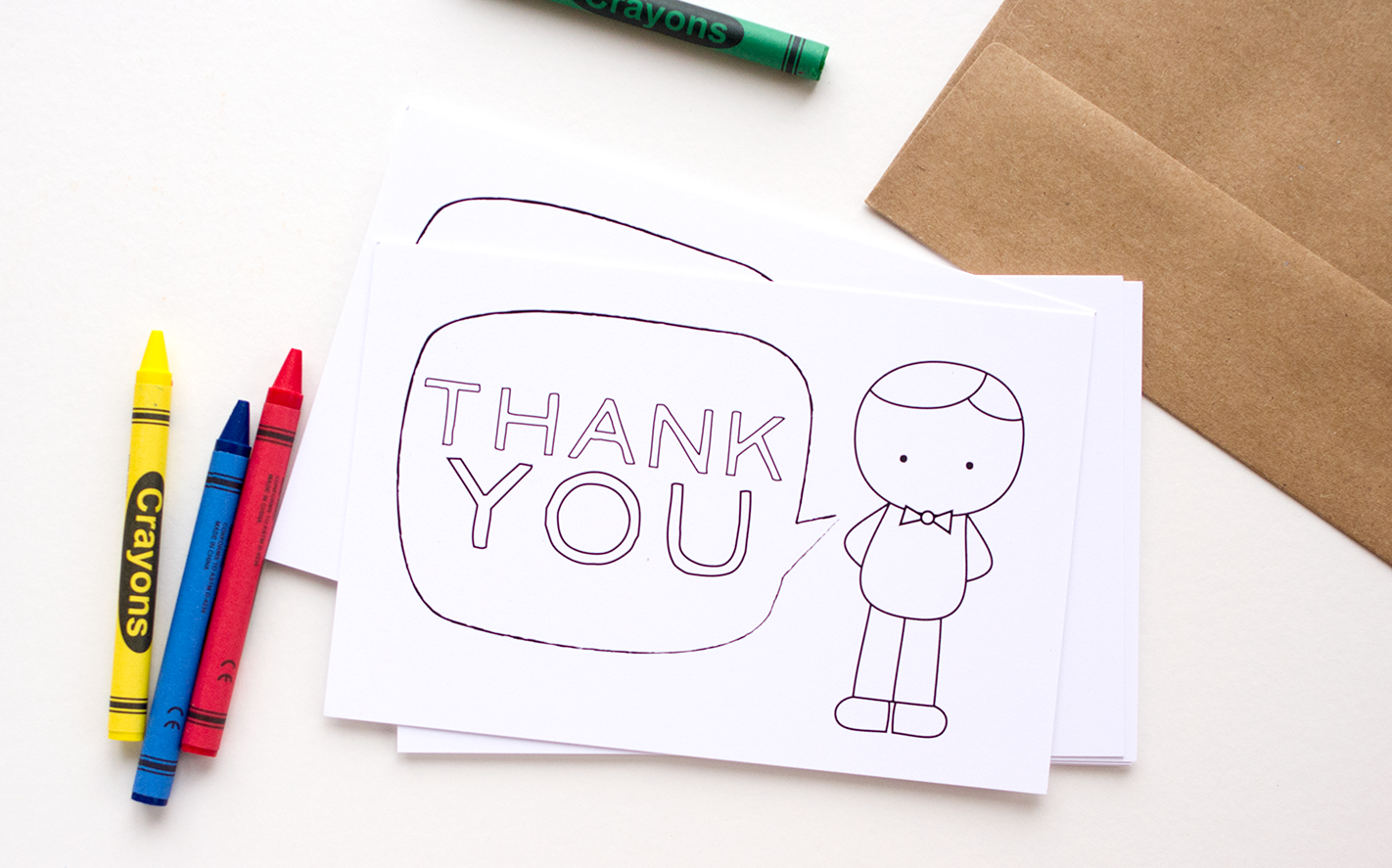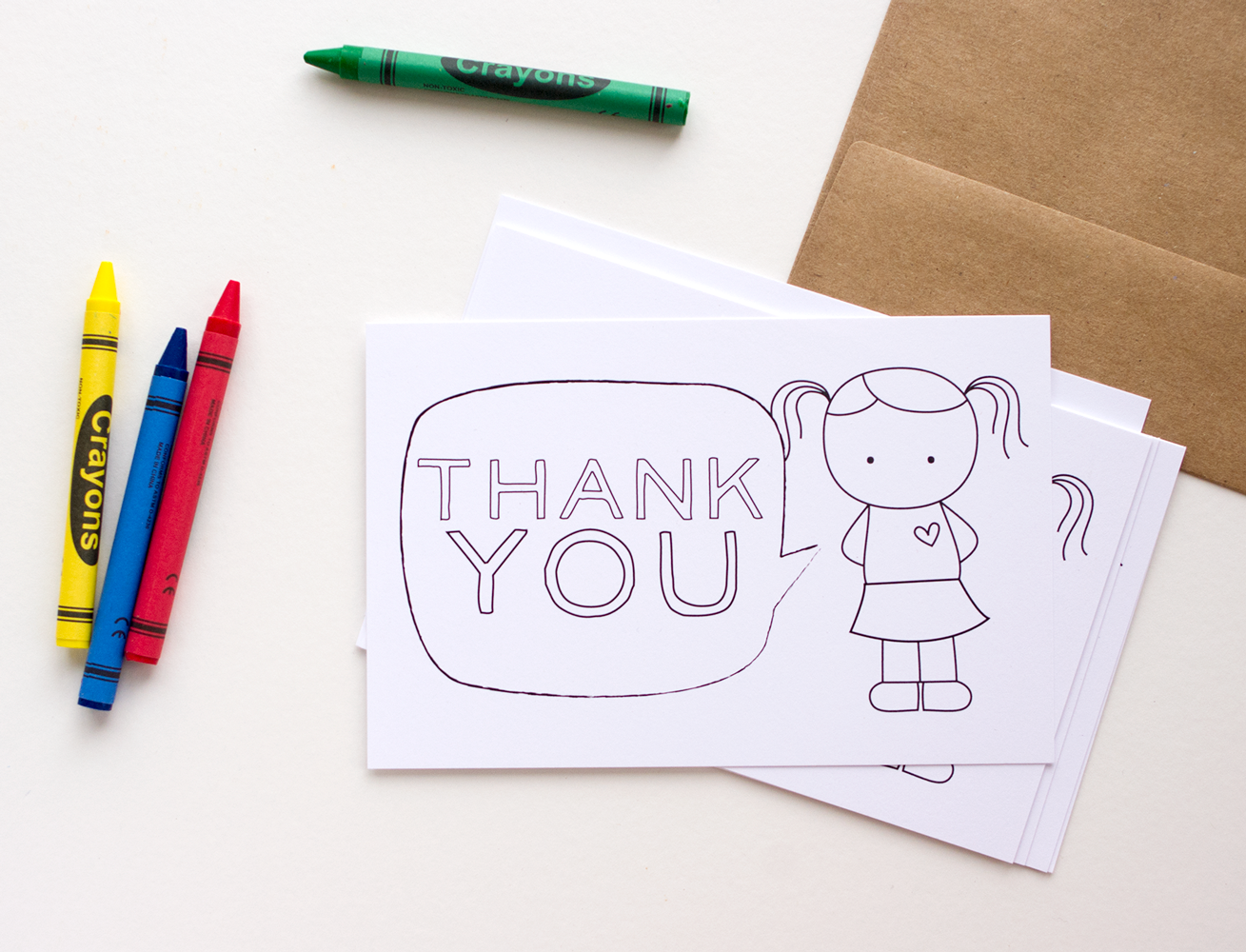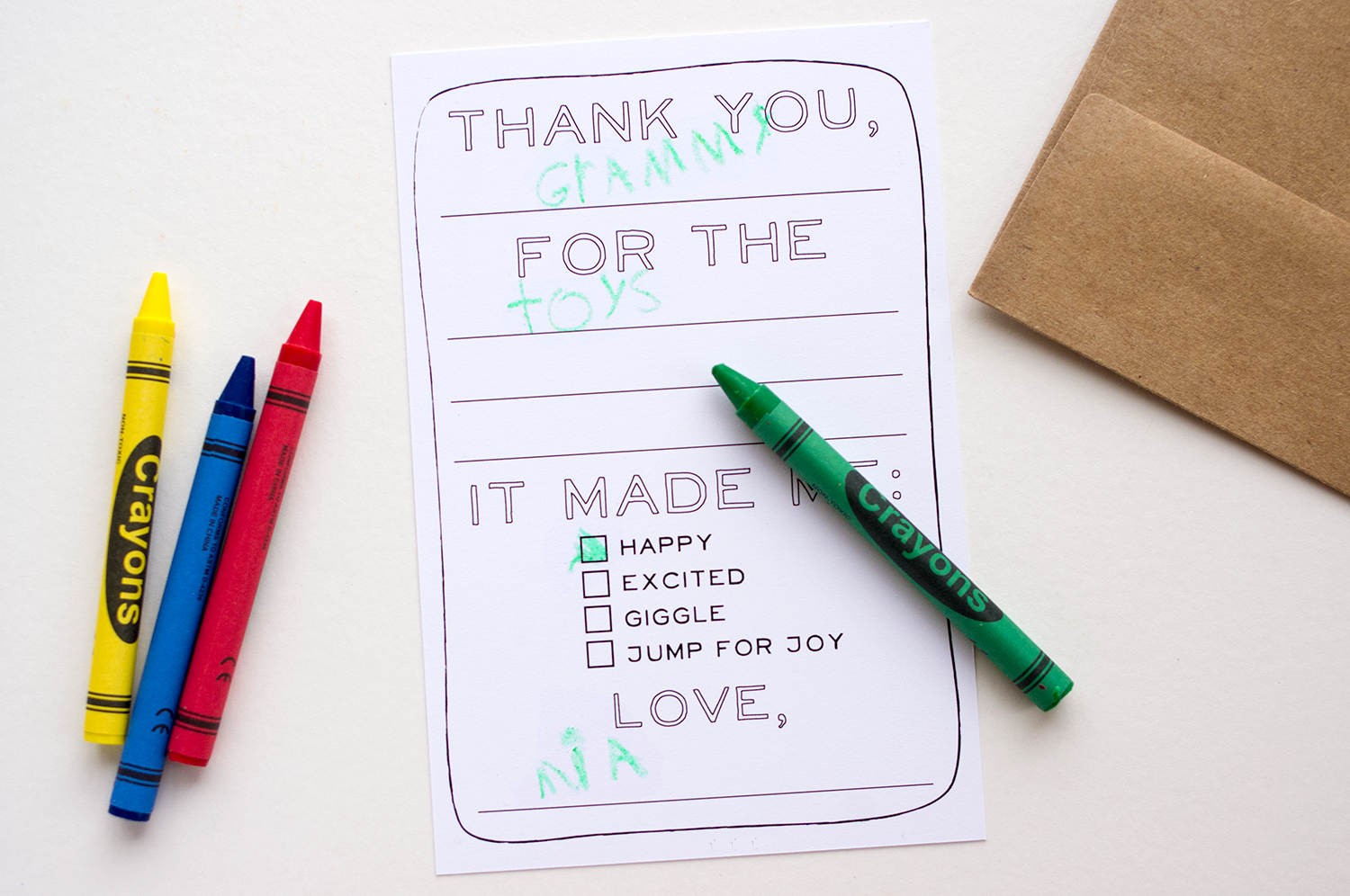 Mia even filled one out for me as a sample (although, I had to translate next to her writing – still, pretty impressive for a 3 year old!). Hopefully your kids won't give their girl or a boy an angry unibrow…