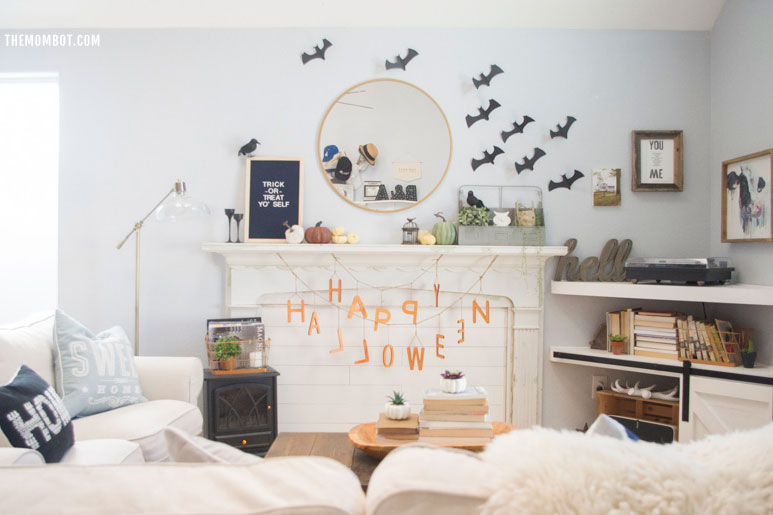 I've never really been one to decorate for Halloween. I've tried in the past, but was more than happy to remove it when Halloween was done.
Call me crazy, but black and orange and skeletons and spiderwebs don't scream "cozy" to me, and it always just made me feel uncomfortable in my own home. So I've done minimal decorating in the past, especially if we have a party on Halloween, but I've never gone crazy with my spooky decor.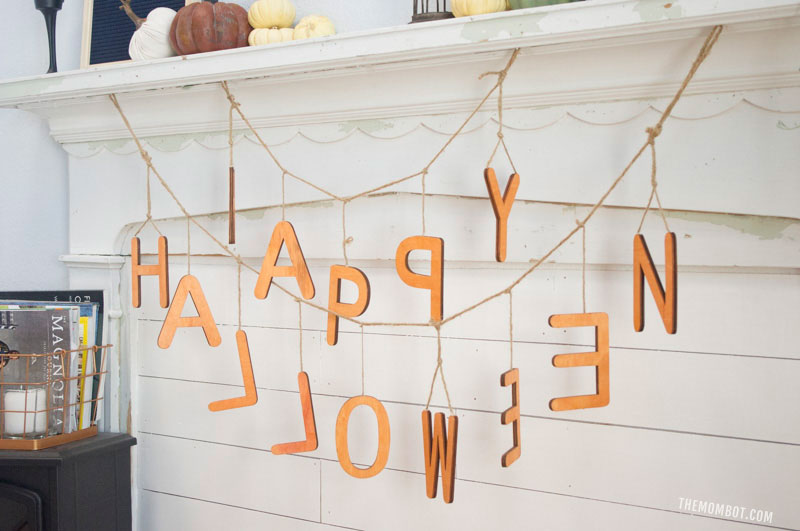 This year was going to be no different. In fact, I had no plans for decorating until I came across a Happy Halloween banner from Decor Steals… I thought it was so cute and the faded wooden letters actually fit my modern farmhouse aesthetic. So I put up my little banner and a few other mild decorations for Halloween that I had from years past, despite my dislike for the occasion.
You win this time, Halloween.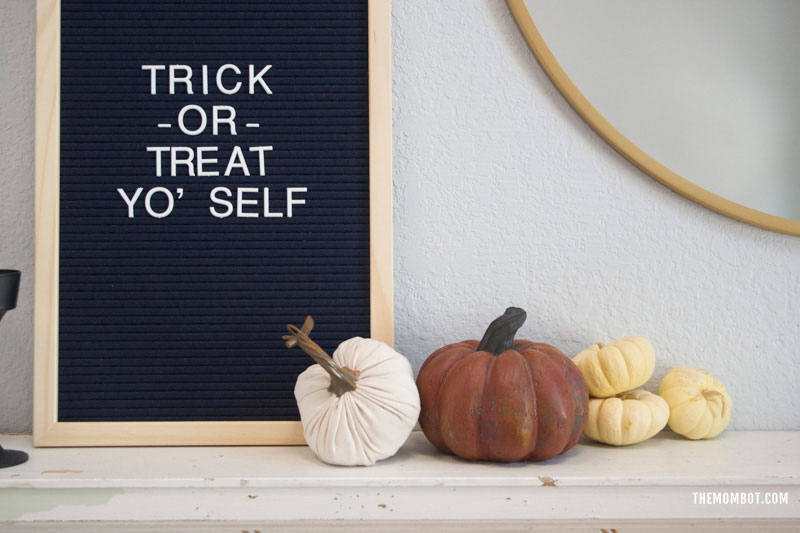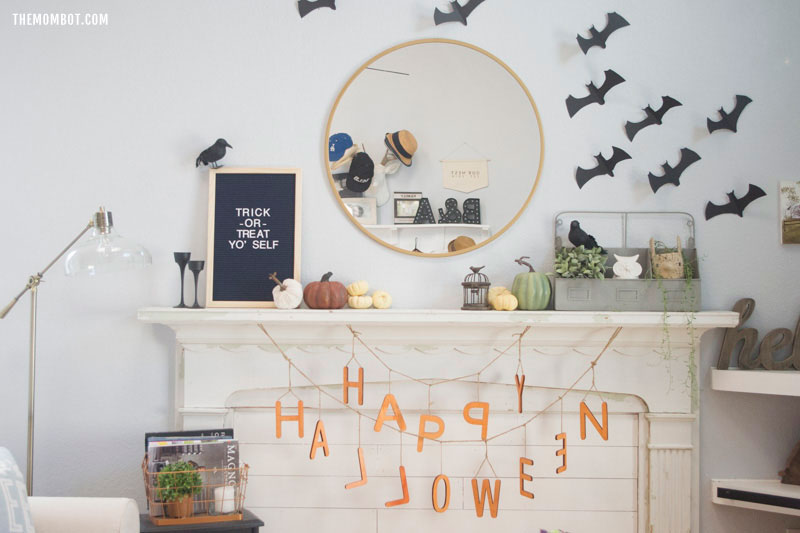 see more: