Halloween is two weeks away… and I haven't put up any decorations. The sad thing is, I have a ton of them just sitting in a bin in the garage, I just don't have the energy to get them out. What's with my holiday apathy all of a sudden? I'll chalk it up to my postpartum state (like I do with most things).
Maybe you're like me, or maybe you actually have the desire to decorate. If so, I've got some cute ideas for last-minute DIY Halloween decorations that you can create and get put up this weekend. Some of these are so cute and would look so good in my house, that I may just have to find the energy to decorate after all.
Happy lazy Halloween, friends!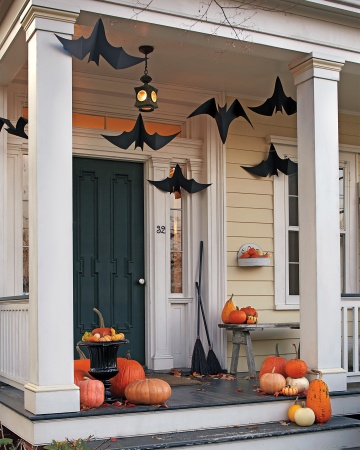 Spruce up your front porch with some hanging bats and assorted pumpkins (via Martha Stewart)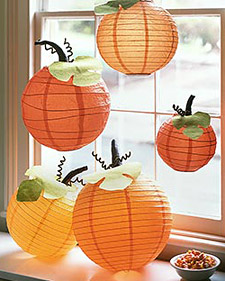 Whip up some pumpkin paper lanterns (via Martha Stewart)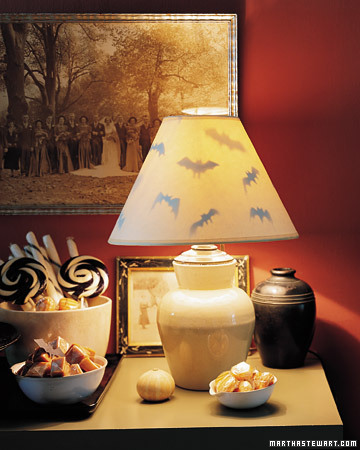 Make a "batty" lampshade in minutes (via Martha Stewart)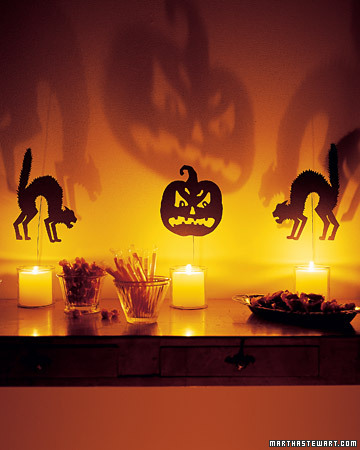 Create some spooky silhouettes with candles (via Martha Stewart)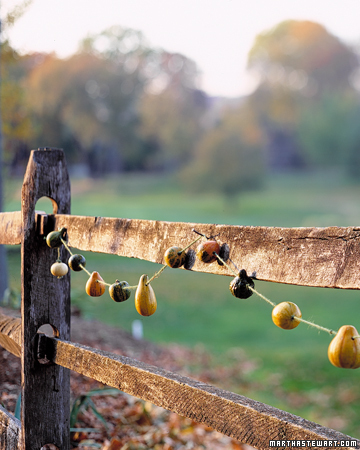 Make your fence pretty with a gourd garland (via Martha Stewart)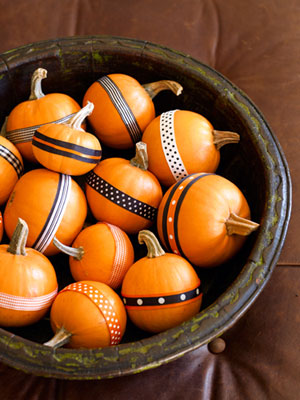 Wrap some ribbons around those 99 cent pumpkins, throw them in a bowl, and call it a day. (via Good Housekeeping)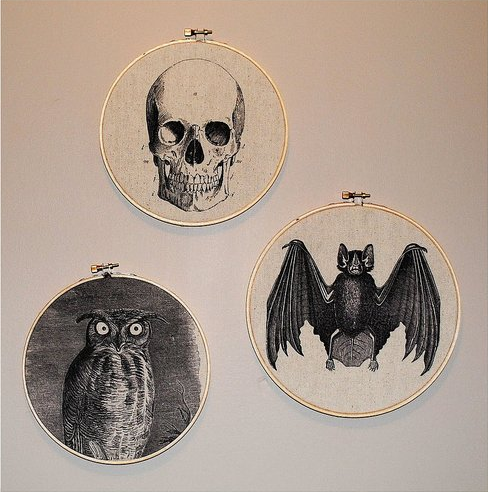 Hang some spooky prints using free graphics from the Graphics Fairy (via CasaSugar)
Spruce up your mantel with ideas from my Halloween mantels post