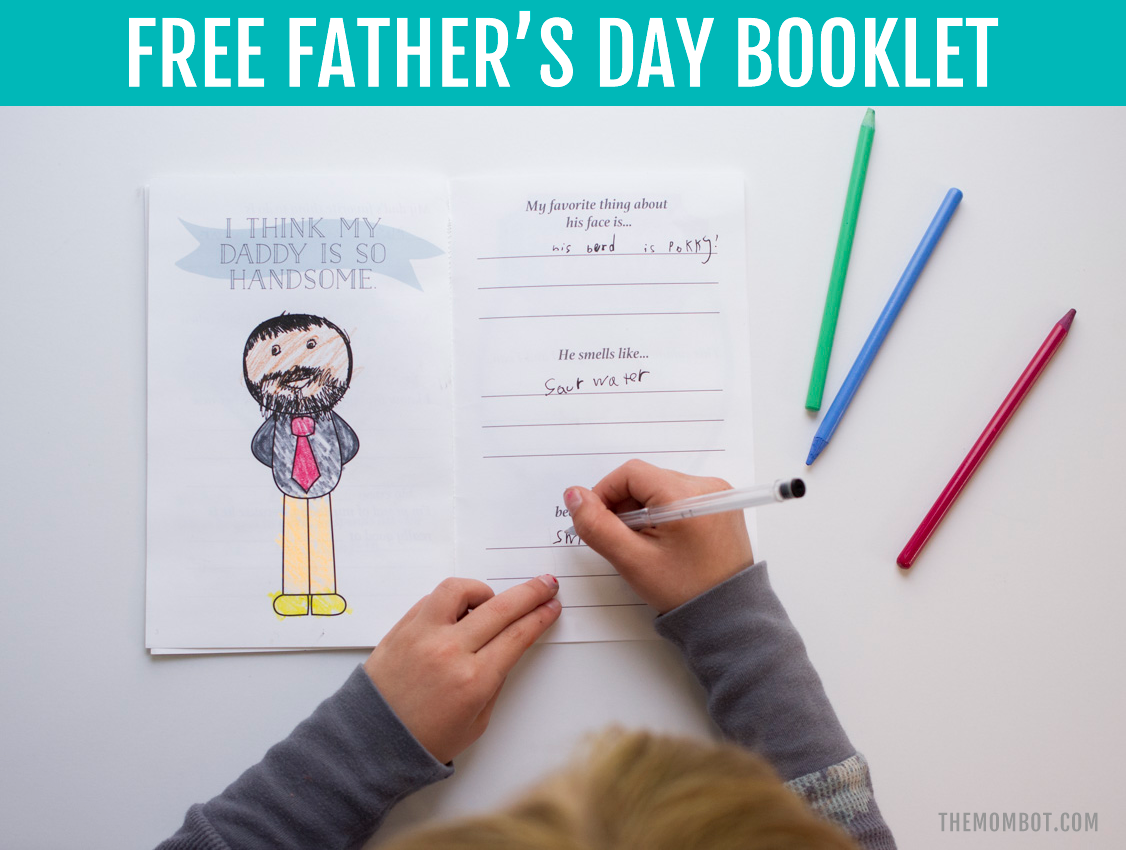 I love giving dad something sentimental from the kids for Father's Day. There's no better time of year to remind him just how special and loved he is. If you look around, there are plenty of free downloads on the web for Father's Day, but this year I wanted something different that I hadn't done or seen in the past; something with questions that hadn't been asked and prompts that would get the kids to really think about how much they love their dad and why.
So I created this 12-page Father's Day booklet. It was fun to design, but even more fun to see how my daughter filled hers out. Especially when she stated that her dad smells like "sour water…" ha! I'm not sure how he'll feel about that one. Plus, her beard-drawing abilities are on point.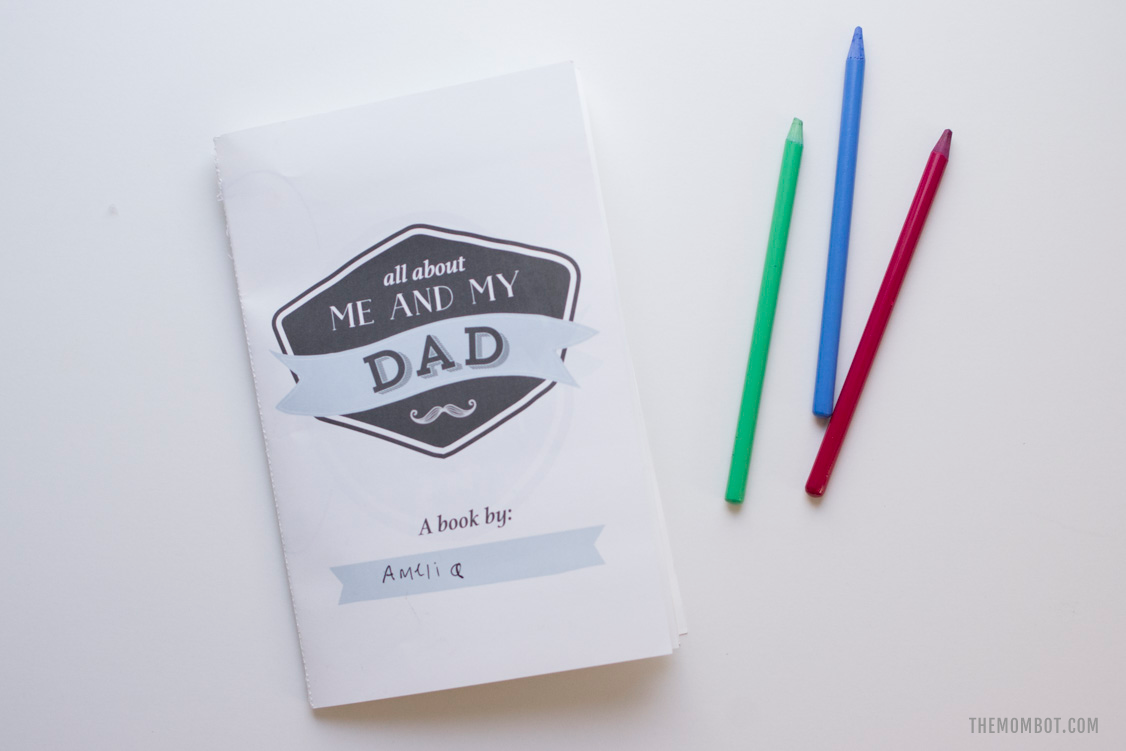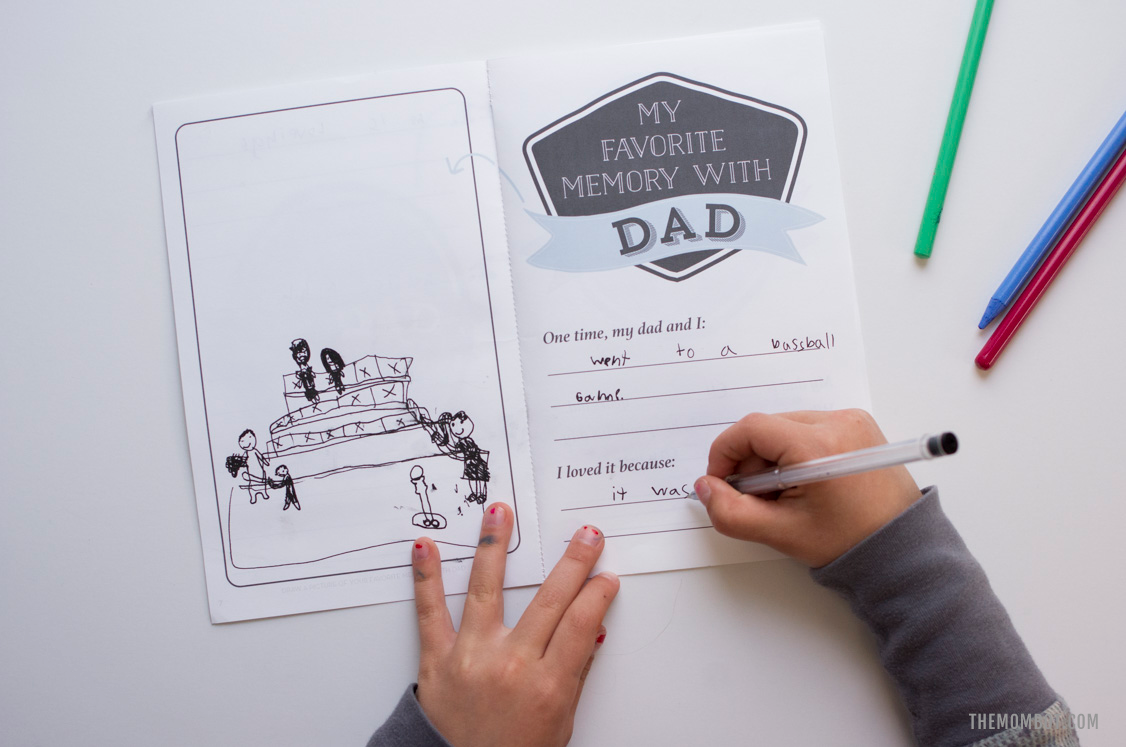 I think you might like it too, so I've made this Father's Day booklet FREE for you to download. You'll need to subscribe to my newsletter in order to get it, but that's just so that I can get you more free goodies in the future. Only my newsletter subscribers get behind the scenes info, coupons for my shop and free downloadable goodies.
Download your booklet and then follow the instructions below to print and assemble (it's pretty easy, don't worry).

How to Print and Assemble
Your Free Father's Day Booklet
Step One: Print pages 1-3.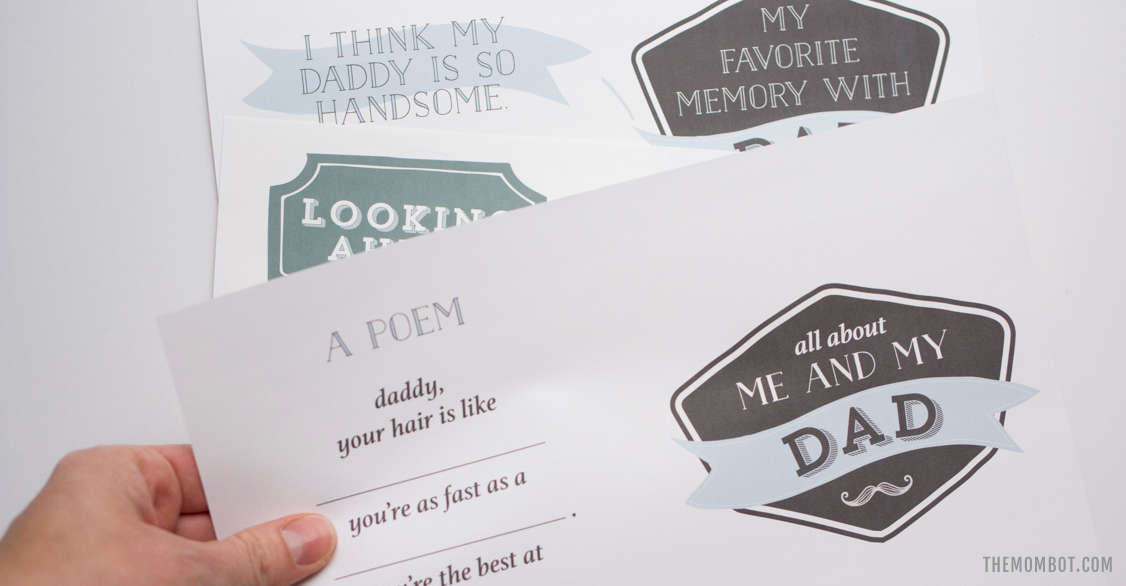 Once you've saved the file to your computer, open it and print ONLY pages 1-3. To get the best looking print, look for print quality settings and select "best." You might also consider printing on heavy paper or cardstock.
Step Two: Print pages 4-6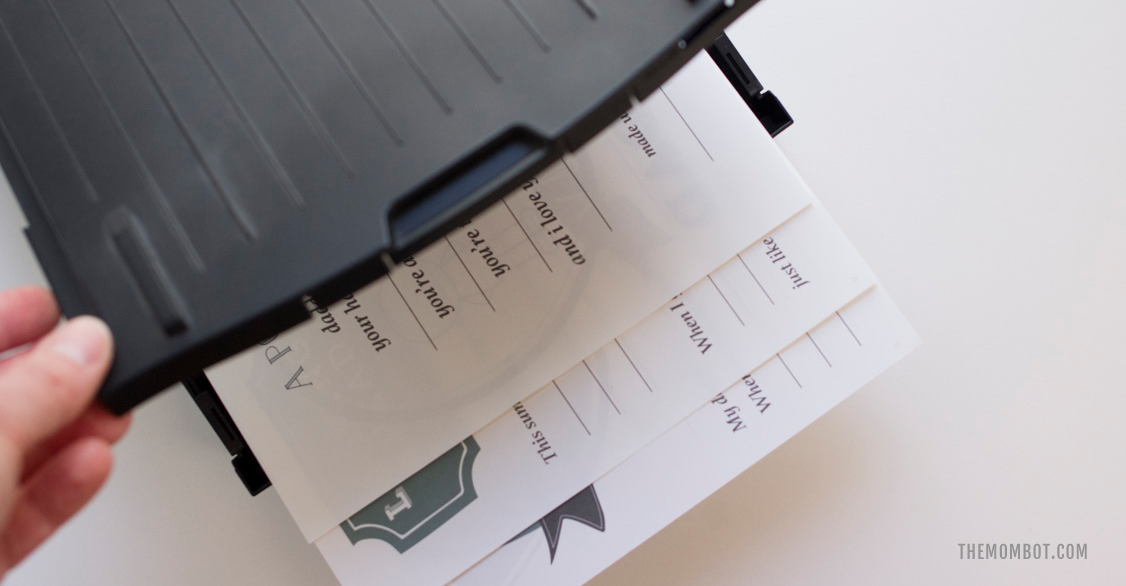 Now we're going to print on the back sides of pages 1-3. To do this, re-order your pages so that 1 (cover page) is on top again (or, if your printer prints pages in reverse, you'll reorder so that page 3 is on top again). Re-insert the pages you just printed into your printer so that the blank side will be printed on. This will be different for every printer, but usually this means placing the pages with the printed side facing up and blank side facing down (like in photo). Make sure you put the top of the page in first so that your pages look like in the photo above (the top of the first page has the half with the cover on it – "All About Me & My Dad"). Now print pages 4-6.
Step 3: Fold and bind booklet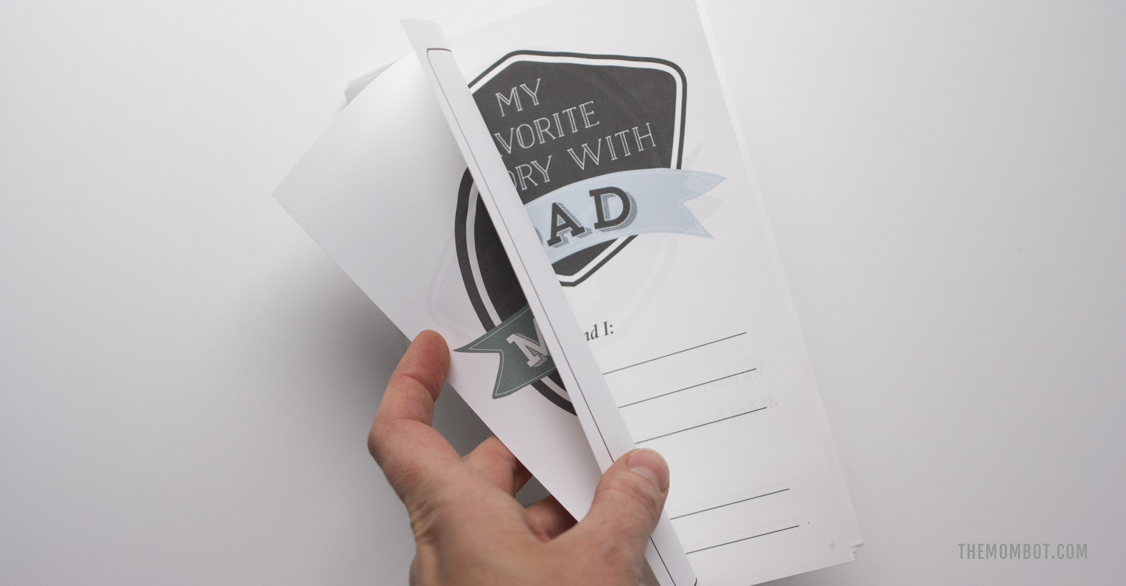 Fold your pages in half and make sure that the page numbers at the bottom are in the correct order to ensure that you printed correctly. If all looks good, it's time to bind! My favorite way to do this is by sewing a seam down the middle fold with a sewing machine. But you can also staple it, or hand stitch it in a couple of places to hold it together.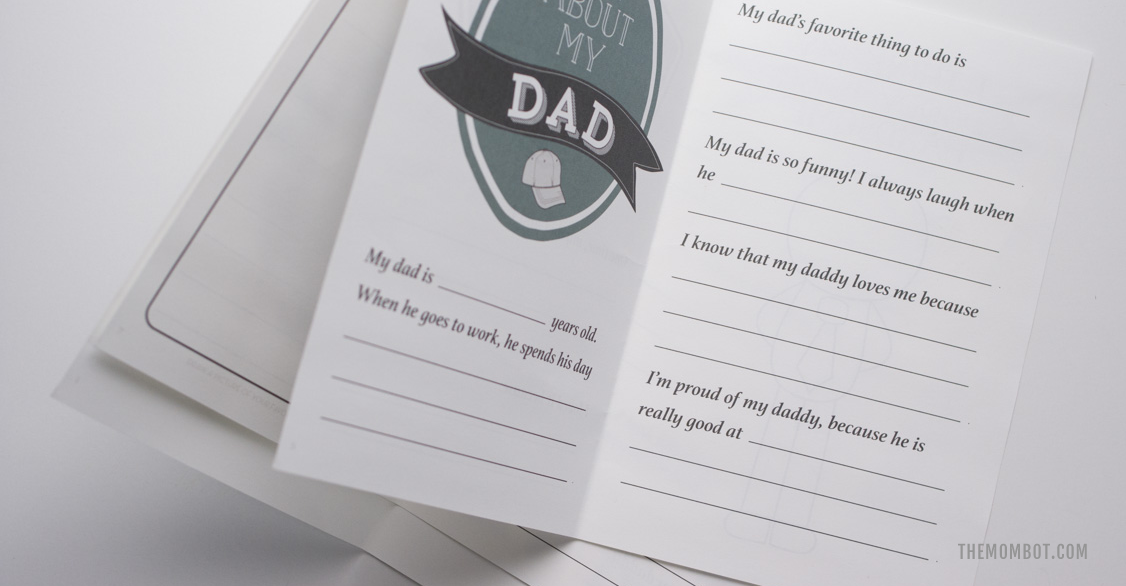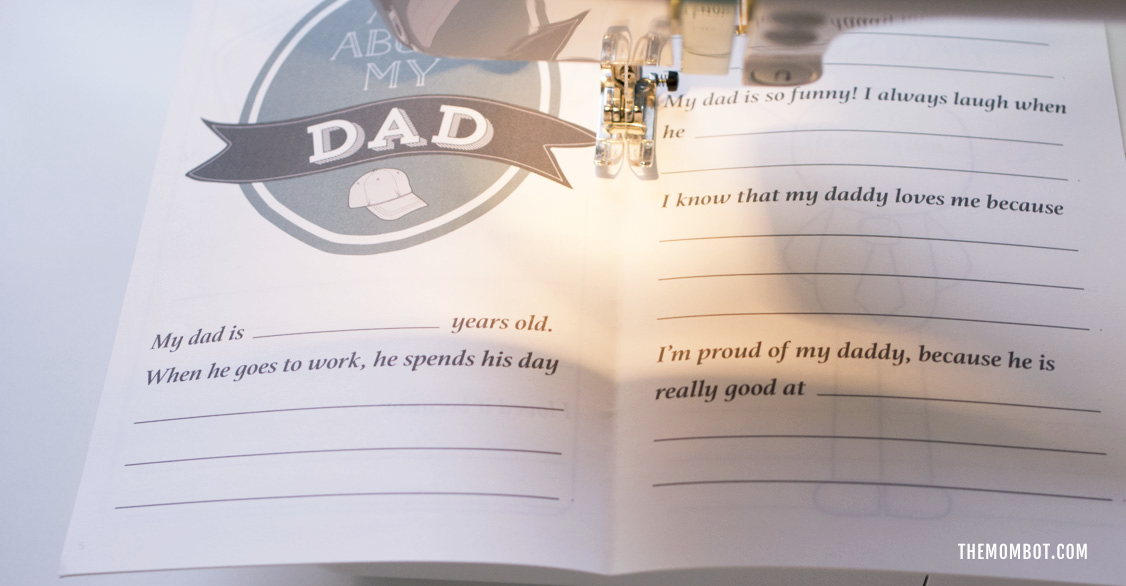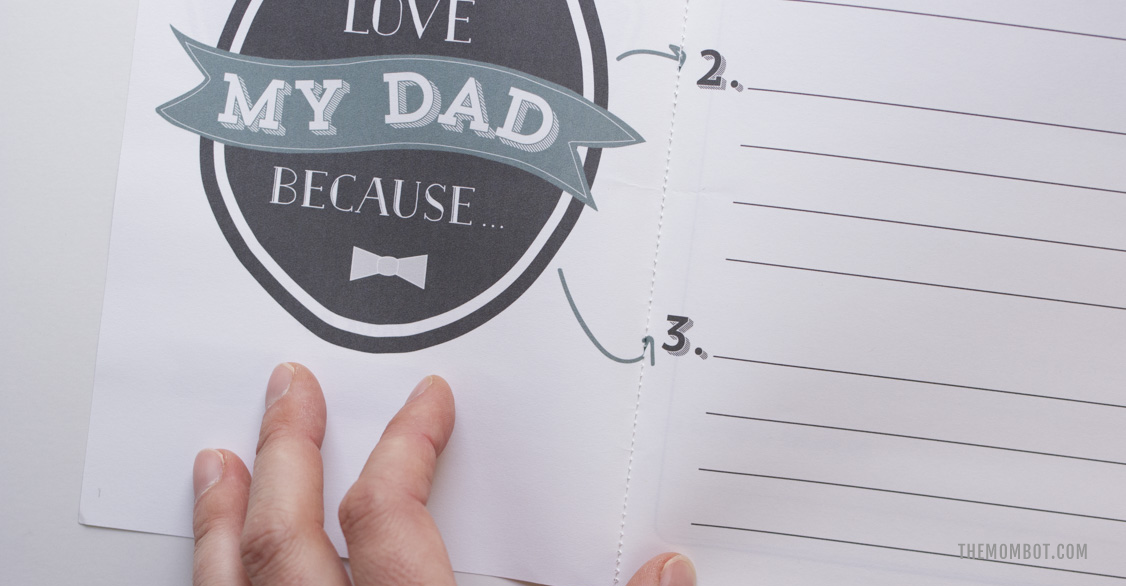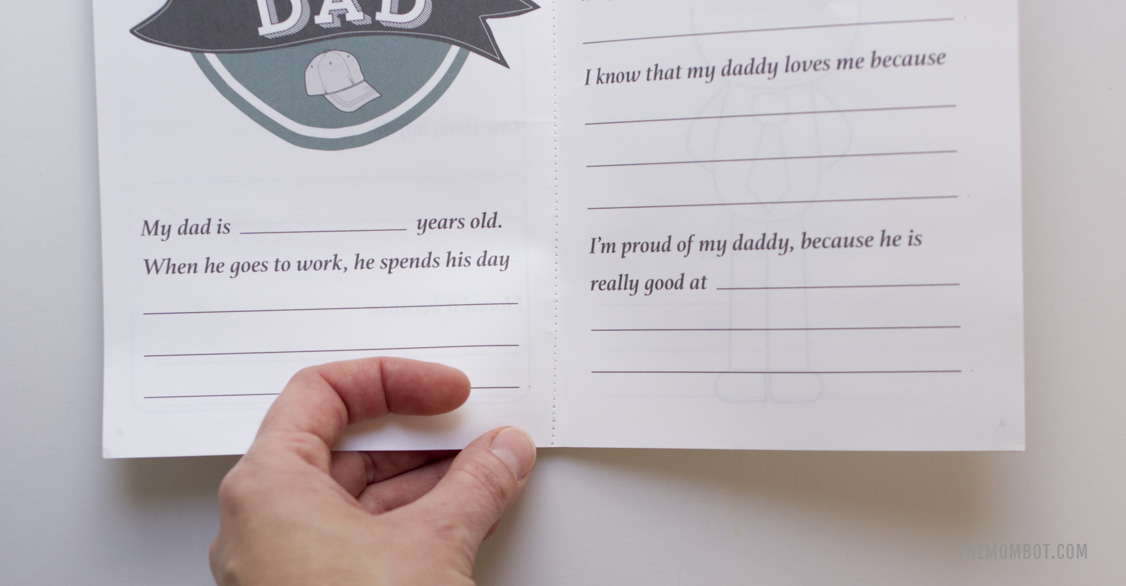 Step Four: Have your child fill it out!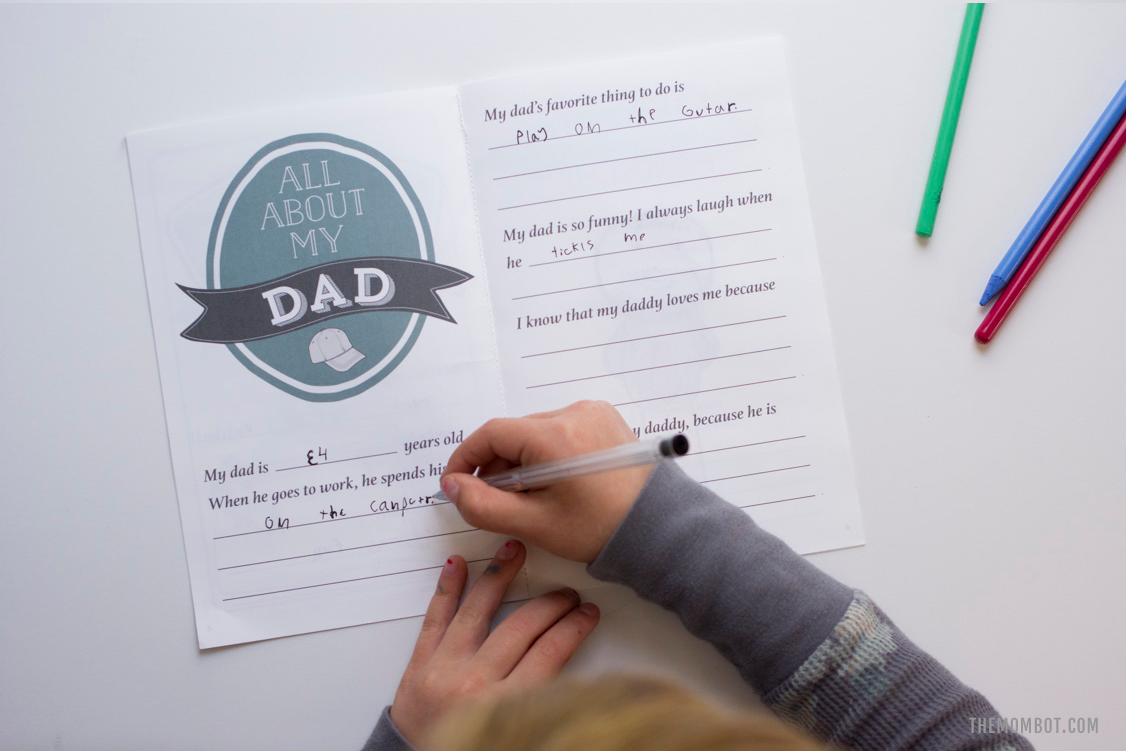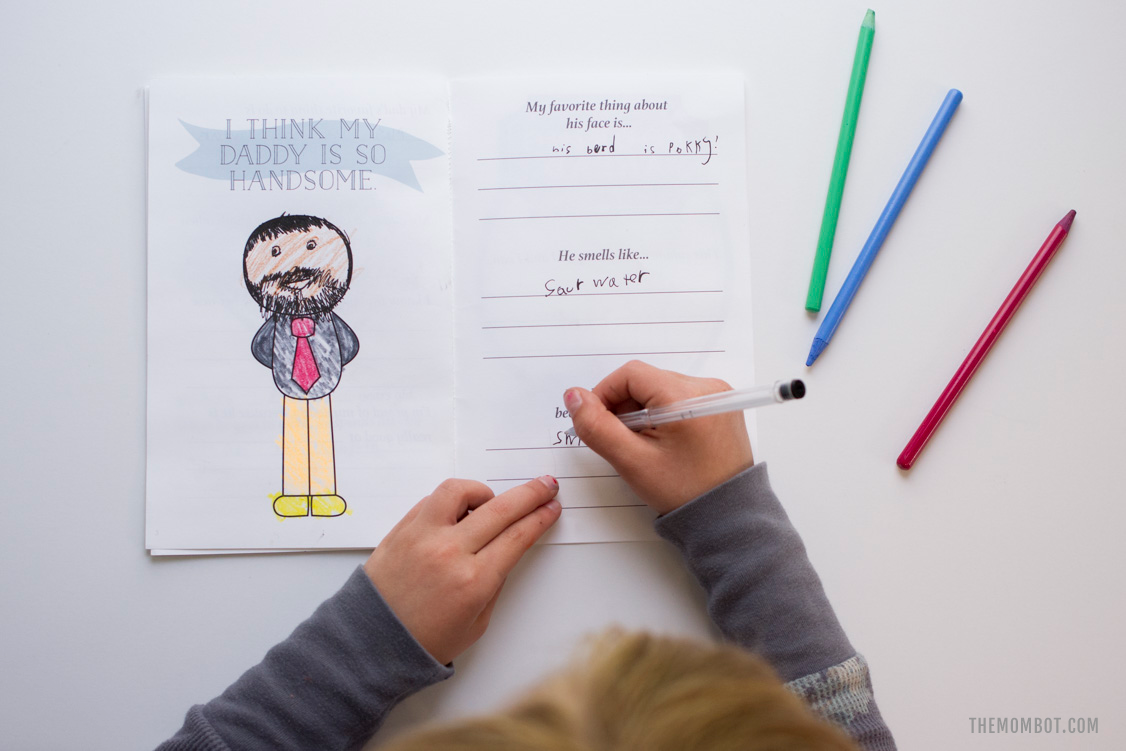 Dad's gonna love this.