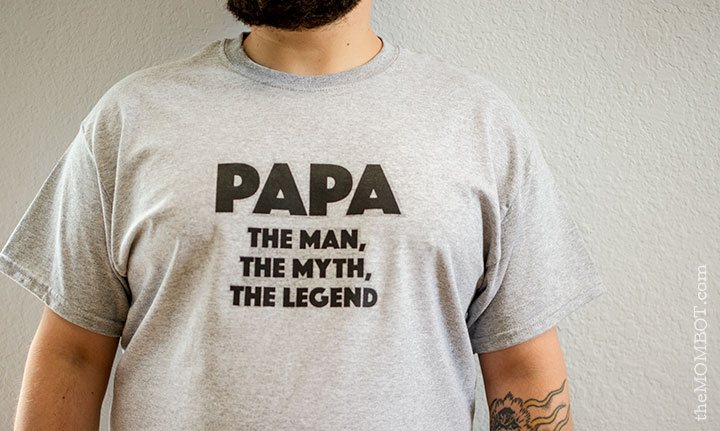 I am sure we aren't the only ones who lovingly refer to our grandpas as "Papa." I went through a phase of calling my own dad "Papa" because I watched a little too much "Little House on the Prairie" growing up… but that's neither here nor there. Now my kids call their grandpas "Papa," which warms my heart.
Our papas are the best, and everyone should know it. So to celebrate their awesomeness, I figured a cheeky Father's Day t-shirt would be just the thing.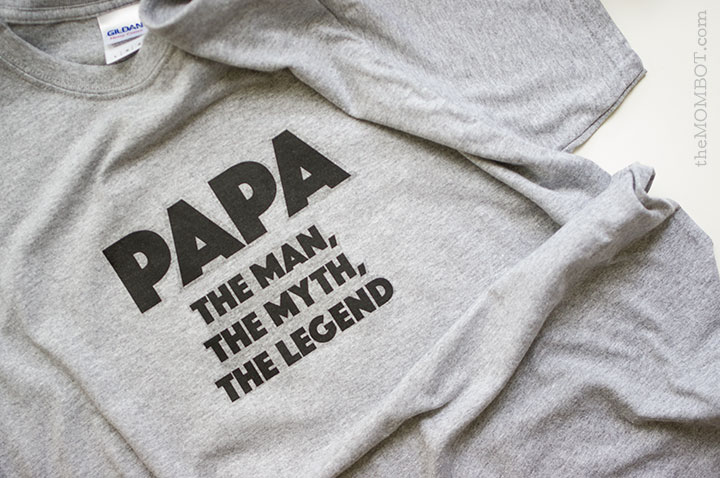 DIY t-shirts are about the easiest thing to make ever. You purchase a t-shirt and some t-shirt transfer paper at your local craft store or online, create and print your design, iron it on and you're done.
These particular t-shirts turned out great. I used Heat N Bond EZ Print Transfer Sheets, and was pleasantly surprised with the quality. You never know how good a particular brand of transfer sheets will work, but this brand is perhaps the best I've used.
If you'd like, you can download my "Papa: The Man, The Myth, The Legend" t-shirt design HERE. It's already been mirror-imaged and is ready to print on transfer paper.
I bet your Papa will love it.