I can title this post as such because I consider myself to be one of those "lazy people" – particularly when it comes to memory keeping.
I feel the draw to hold onto and preserve memories just as much as the next mom, but quite frankly I think our generation is putting WAY too much pressure on doing it. We're expected to have beautiful scrapbooks or Shutterfly books or Chatbooks documenting every day of our kids' lives. Because if we don't, they'll hate us one day for not caring about them and clearly not loving them enough to preserve memories. Insert eye roll here. Ain't nobody got time for that.
You know how my mom documented my life? She took some photos every 6 months or so and then threw the roll of undeveloped film into a shoebox. Occasionally she developed the roll, in which case, the photographs got tossed into another shoebox. There were no albums, no handwritten notes with memories, no pretty scrapbook pages. Just a picture of me with some random person that I will likely never identify. This was considered normal.
But today? We put so much pressure on ourselves to preserve. I don't even know why… I disagree with it and yet I am consumed by it. It's a complete anomaly.
So while I find memory keeping to be important, I just don't have the time to go all out; and if I see it as a huge project, I'm less likely to do it. So instead, I find ways to make it easier on myself… hopefully ensuring that it will get done.
The need to simplify memory keeping for myself is what led me to create some of my most popular products for my stationery line, Nuts & Bolts Paper Co. For instance…
Simple Baby Books
My baby books are fill-as-you-go with simple prompts and spaces for a single photo each month. I designed it while pregnant with baby #3 knowing that my free time would be precious and virtually nonexistent. It turned out to work pretty well and I managed to complete the book shortly after my son turned one. It wasn't a burden, and quite honestly, it was kind of fun.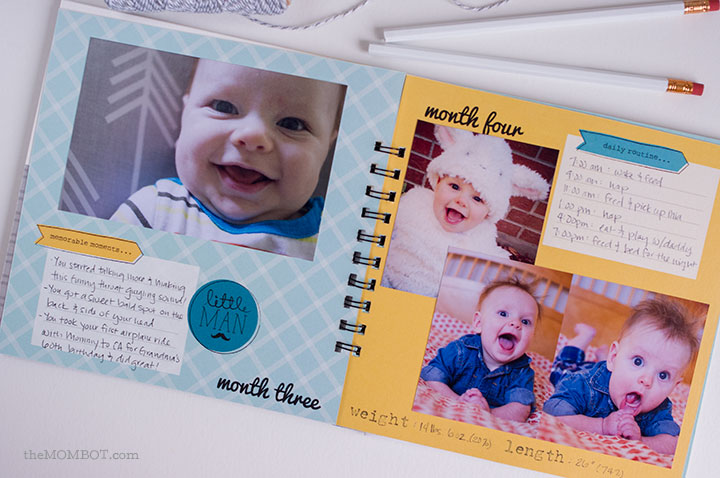 I now have 5 different baby book designs with several optional pages and packages that will help you memory keep all the way through age 5 if desired.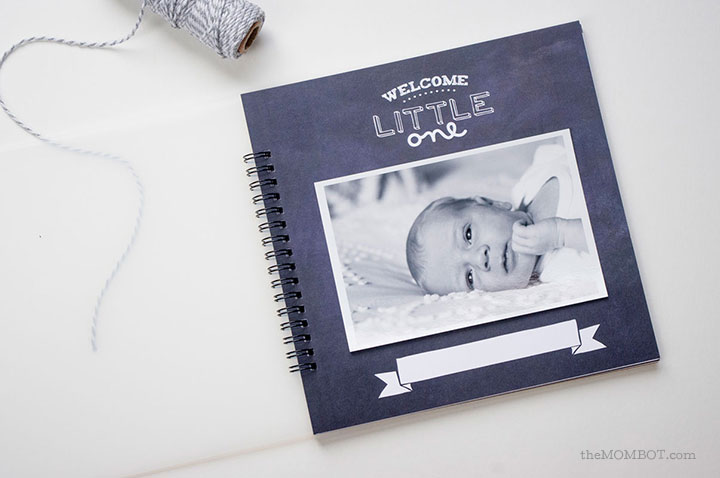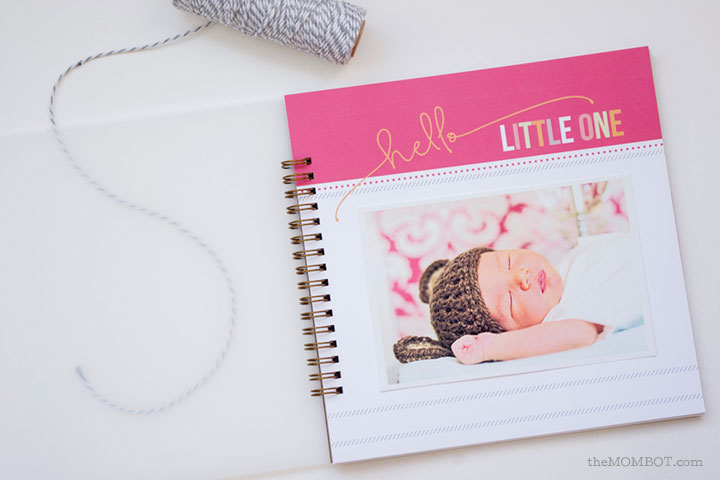 Simple Year-Long Memory Books
Since the simple baby book design worked so well, I decided to create a year-long album with a similar concept. What I love about this book is that I included a calendar where I can write down a memory each day. Do I write something every day? No. But if my kids say something funny or we actually manage to escape for a date night, I jot it down. There are 3 pages per month to include photos as well, and one space for short journaling about the month.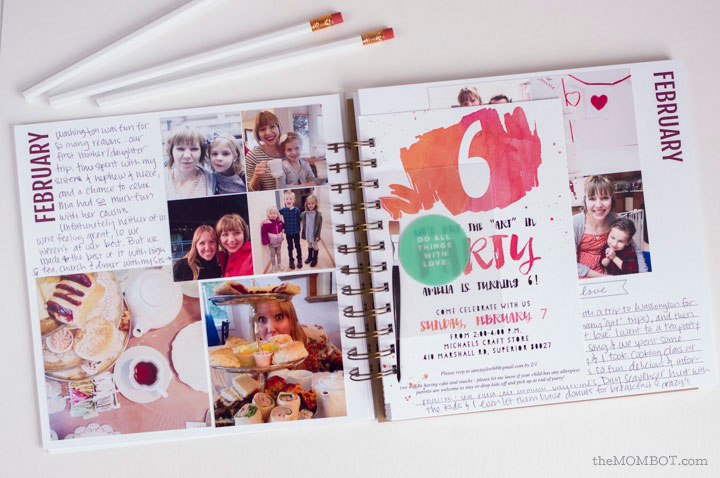 [ buy album here ]
I can complete a full month in about 30 minutes by going through my photos from my phone for that month, printing them out (in some cases I also create collages in Photoshop), glueing them in and filling in the journaling spot.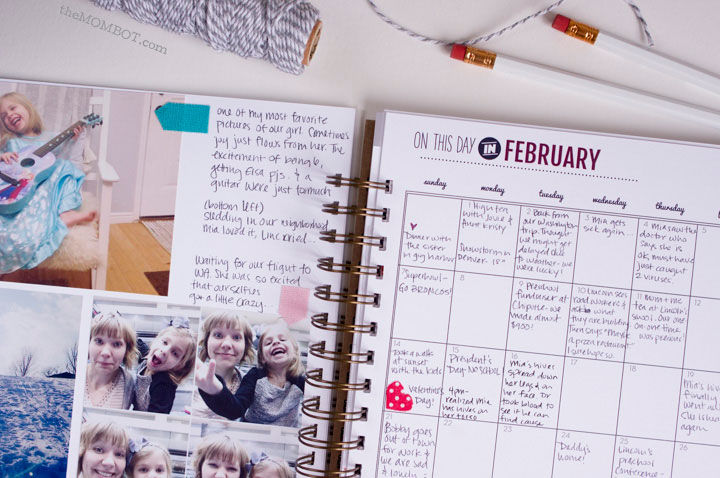 I'm four months in on this year-long album and I'm totally rocking it (if I do say so myself). And spending a little time each month beats spending 8 hours on a Saturday putting together a year long book on Shutterfly…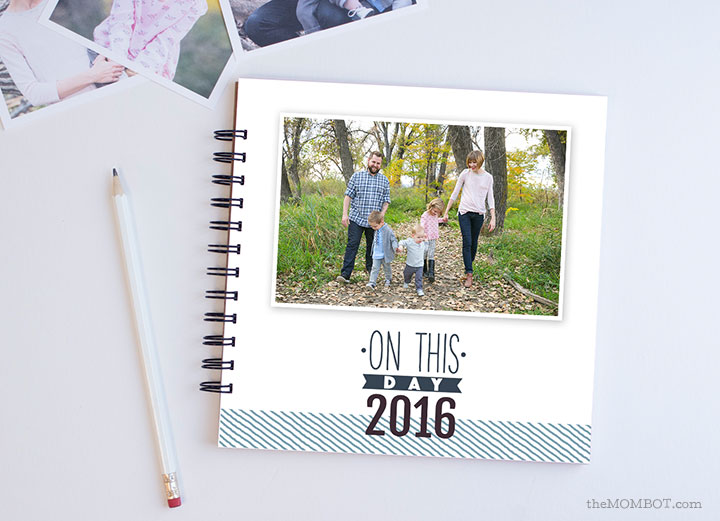 Another option for yearly memory keeping is by using Chatbooks. If you are a frequent Instagram user, then Chatbooks will compile all your photos from one month along with their captions into a book and automatically send it to you monthly. Nothing like hands-off memory keeping for me to stand up and shout, "yes please!" I use Instagram more often for my business than I do for personal photos, so I don't go this route, but I know plenty of people who do and love it.

Memory Boxes
The other way that I do simple memory keeping is by creating memory boxes for each child and one for my husband and I. I find that the super affordable office boxes at Ikea work great for this. You can even buy a white one and customize it for your child like Jen did on MamaPapaBubba.com: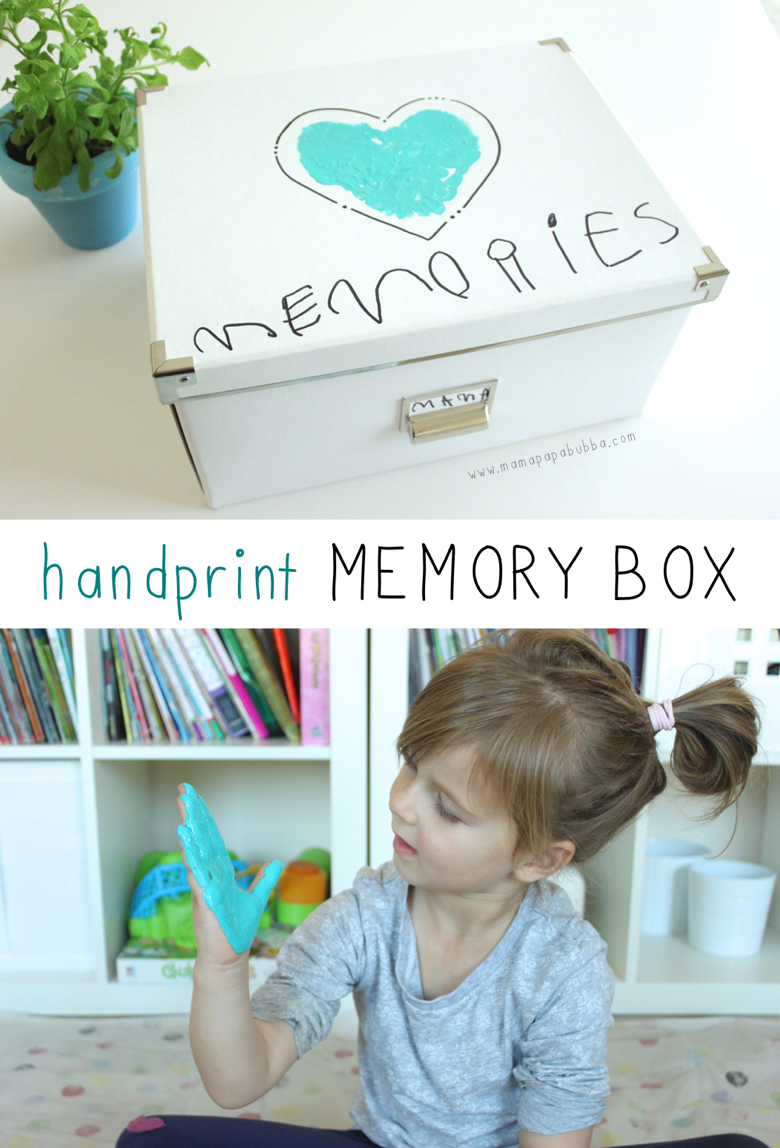 When the kids complete a sport or summer class, I toss the certificate in here. I also put some of their baby items in it like the hat from the hospital, their first hair cut certificate, and some artwork samples from each school year. In the box for my husband and I, I keep cards that we've written to each other and other little items. One day we're going to love going through these items.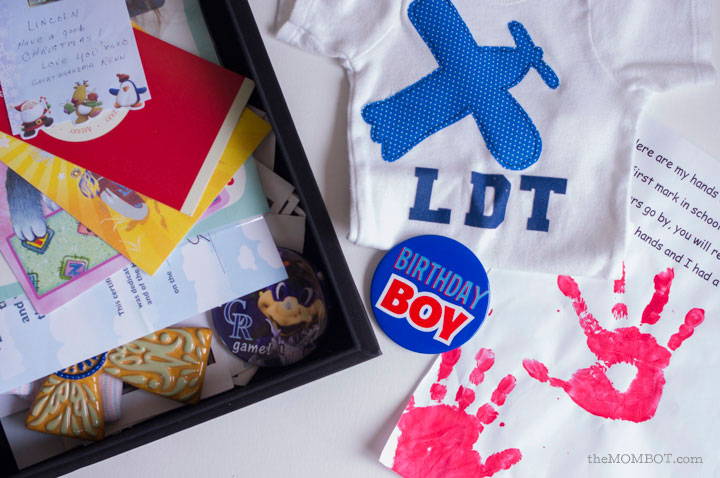 These are the ways that I have found to simplify memory keeping for our family. I combine these with my easy photo organization method found here so that I can quickly and easily sort through photos when it's time.
This is how I stay up-to-date and totally kill it when it comes to memory keeping. Ok, so I may be a little overly confident, but you get the point.