Truth be told, I've got a thing for redheaded babies. That precious bright head of hair and ivory skin, forget about it. And as they get older, they tend to develop the sweetest little freckles, which I have always sort of coveted.
I think I've only ever done one birth announcement for a baby that was a true redhead, and that was sweet little Hudson. There is no way you can look at his birth announcement and not smile! From his smirk to his little hands on face, I am smitten.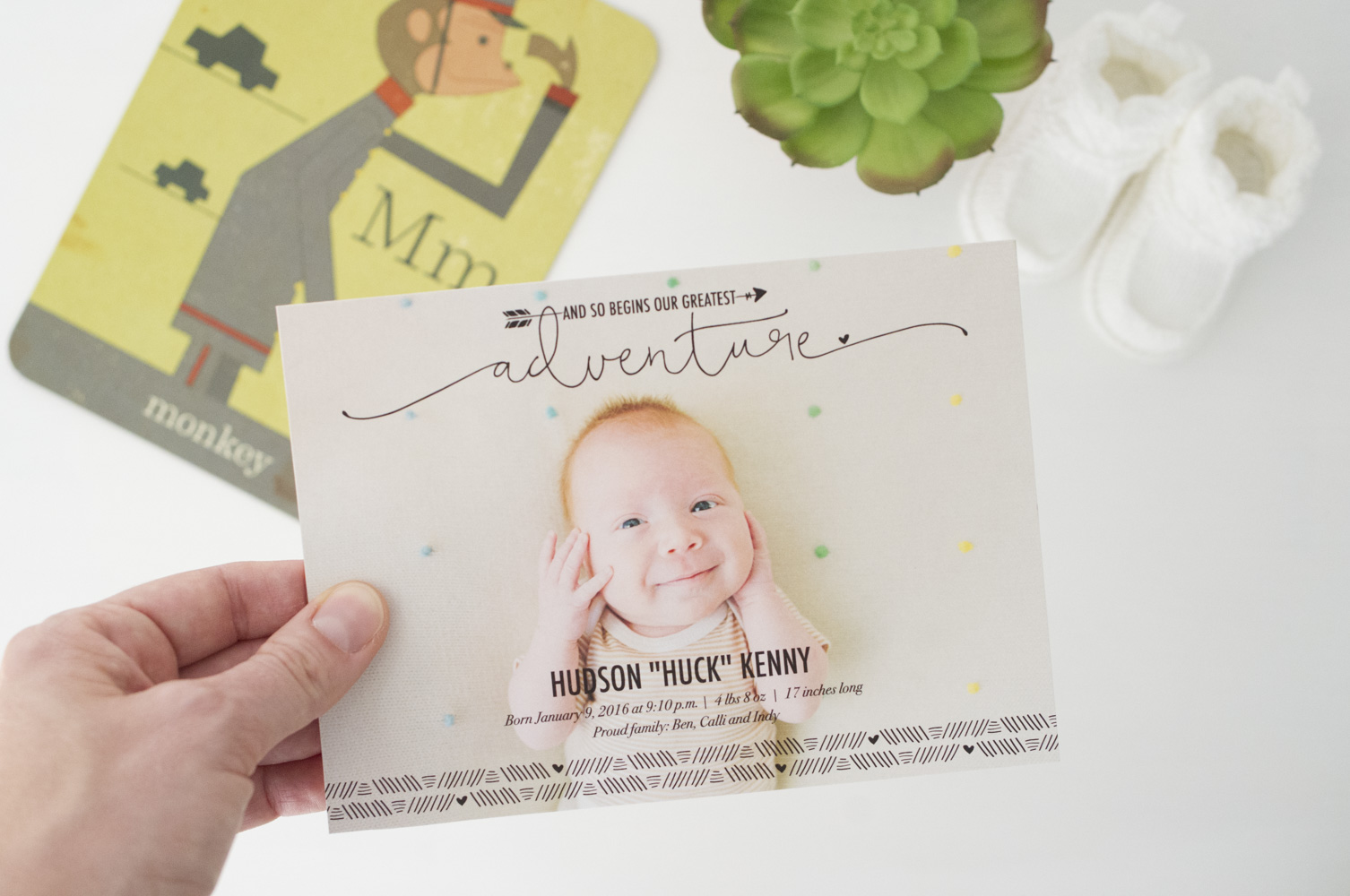 His parents chose my "And So Begins Our Greatest Adventure" announcement, which has a little bit of a tribal feel to it thanks to the arrows and border design. Since it's an overlay design, it works best with a fantastic photo. Clearly Hudson's photo is a winner, so that was no problem here.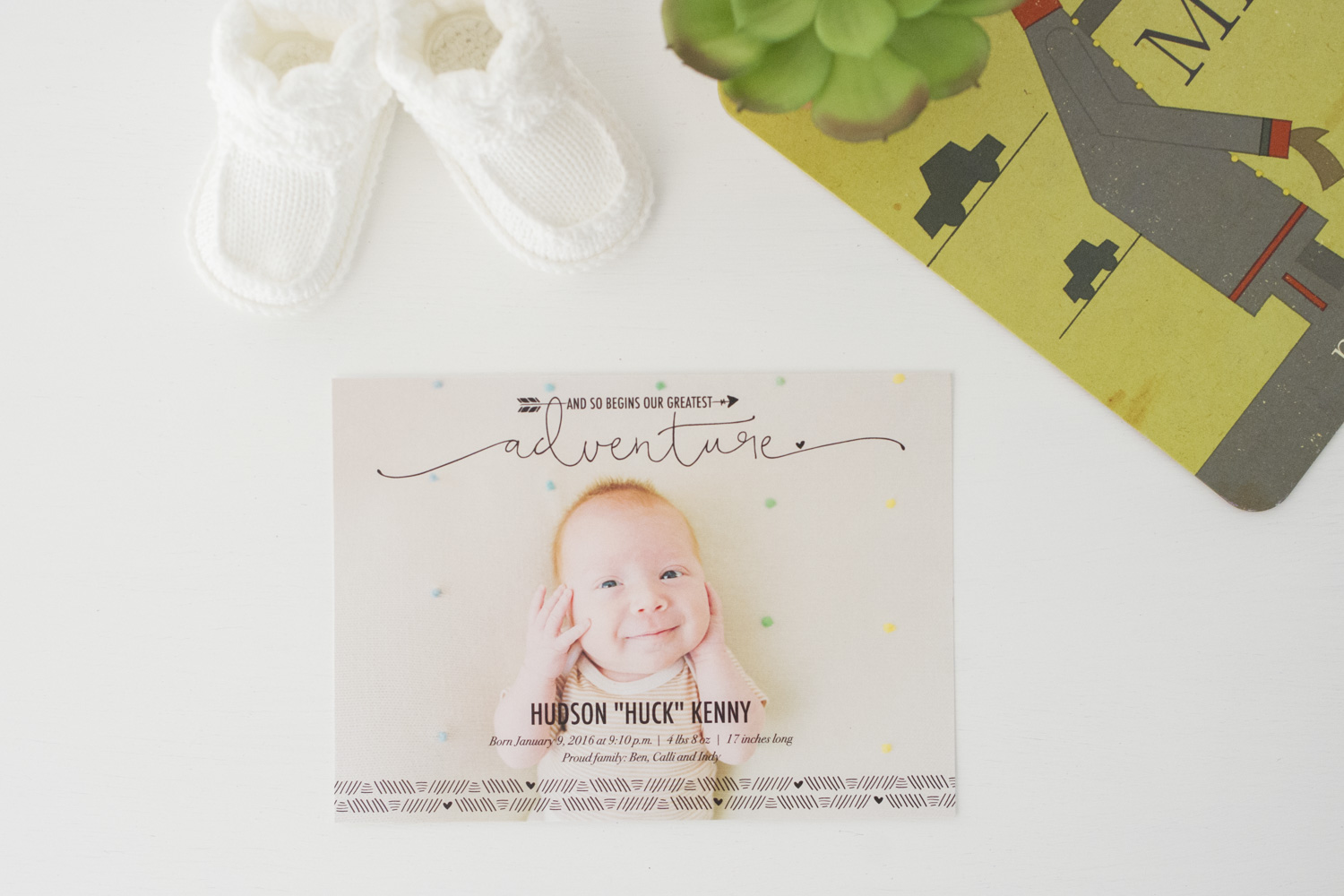 I printed these up on my premium 100 lb cardstock, which is standard for all my printed invitations and announcements. The finished product produces is a beautiful, clear photo, smooth coloration and a matte finish. All in all, a pretty cute birth announcement.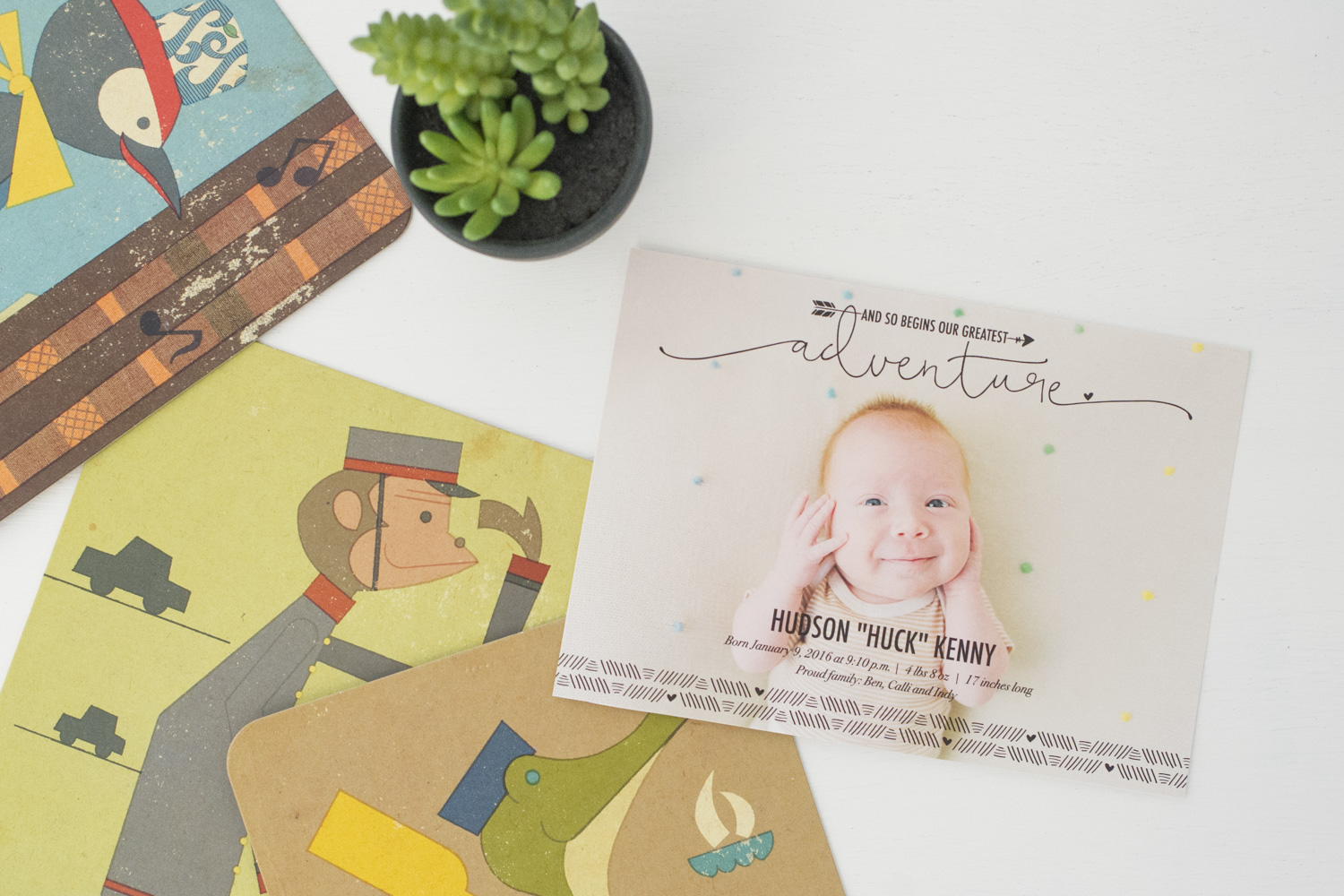 You can find the Adventure birth announcement in my shop here, in both digital and printed versions.
Congratulations on Hudson's birth, Ben and Calli!