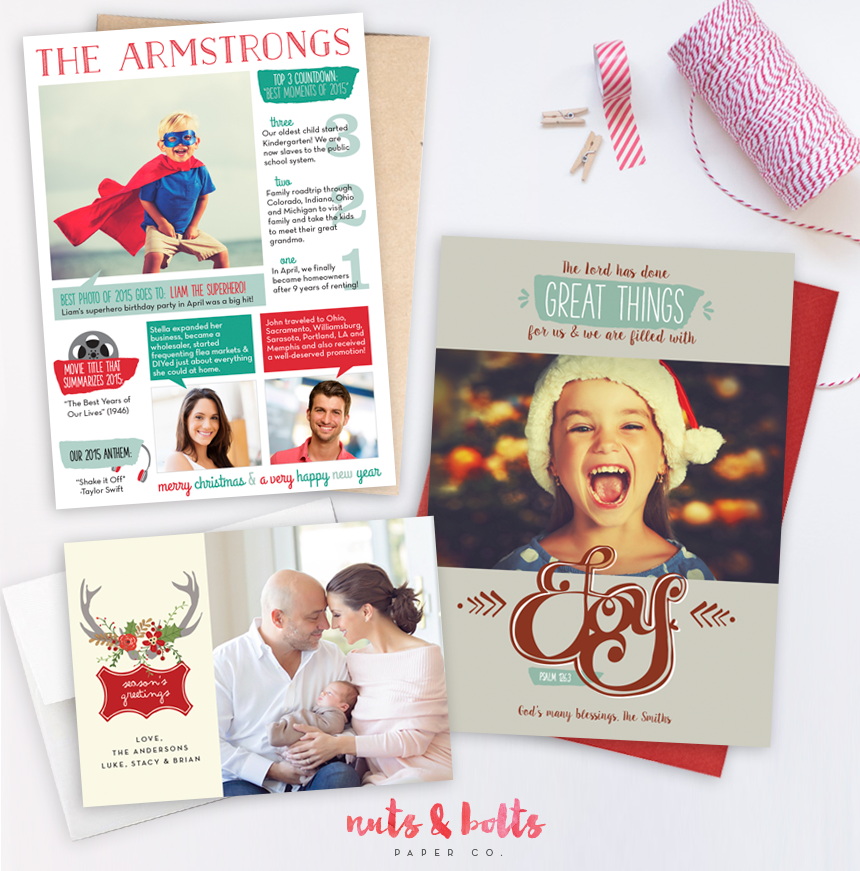 Three words: FREE Christmas Card.
It's true, Christmas is steadily approaching and I bet you've got Christmas card prep on the brain. I'd like to help ease the pressure by giving you a free digital Christmas card from my shop!
Here's the deal: I am looking for some dedicated readers who are active on social media to help me share my Christmas card designs with their friends/followers. I want people who already know and enjoy my work so that their shares are authentic – and that's where you come in!
In return for sharing a link to my shop, you'll get your choice of any digital card in my shop for FREE! In order to earn your card, you must share a link to my shop 4 times (twice on Facebook and twice and Instagram) over the course of one week. That's it!
I'll be choosing 5-10 people to participate by October 30. If you are interested in applying, check out my Christmas cards and see if one appeals to you, and then sign up here. Once chosen, you will be contacted with more details.
I look forward to partnering with you and creating something special for you this holiday season!