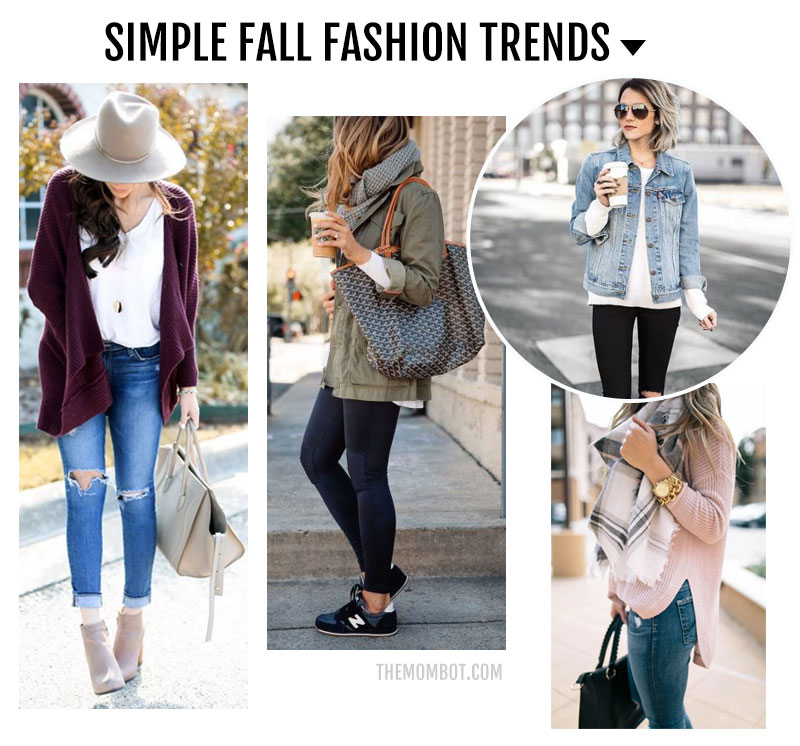 Oh beloved fall; you are most definitely my favorite. It's not just the pumpkin everything, everywhere or the changing leaves or the cool breezes or the smell of fire in long awaited fireplaces. Nay, it's also the boots, scarves, jackets, hats, jeans… the list goes on.
In fact, with each change in season brings another opportunity to change up my wardrobe and move on from that dress or shirt I wore EVERY week during the previous season. And a breath of wardrobe freshness gives me a renewed sense of self and another outlet for my creativity – which tends to get a little stale at the end of a season. It's like the chance to be the best me I can be once again.
This fall, I am loving the trends I'm seeing appearing. The best part? They are SO mom-approved and SO simple to recreate. I'll bet you have plenty of items in your closet that will already work!
Athletic wear? You mean sneakers and stretchy pants? YES, PLEASE.
Oversized coats? Room to breath and move and chase toddlers? YES, PLEASE.
Ripped jeans? Like the ones I've had for 3 years because I'm too cheap to buy new ones and these are the most comfortable ones I own? YES, PLEASE.
You guys, fall is my best friend. He just keeps showing up and proving to be better than the last time he was here.
Should I stop personifying fall now? I agree; it was going too far. Let's just skip ahead to looking at my favorite fall trends in action: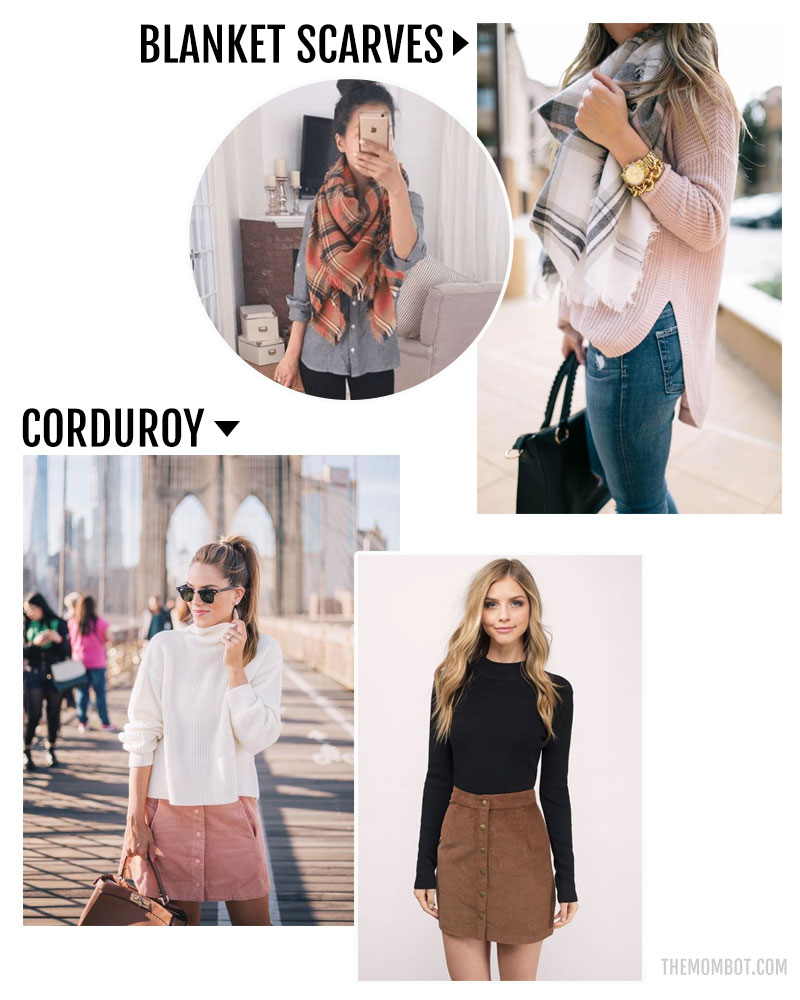 Fall Trend: Blanket scarves & Corduroy
scarf source 1 | scarf source 2
corduroy source 1 | corduroy source 2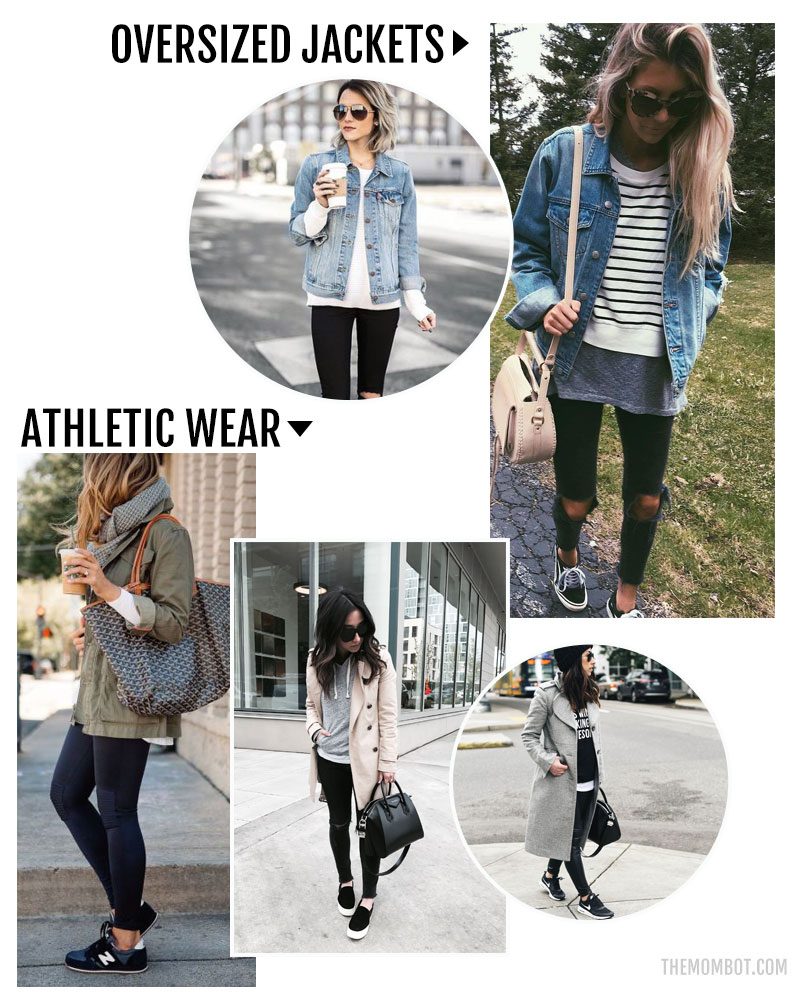 Fall Trend: Oversized jackets & Athletic Wear
jacket source 1 | jacket source 2
athletic source 1 | athletic source 2 & 3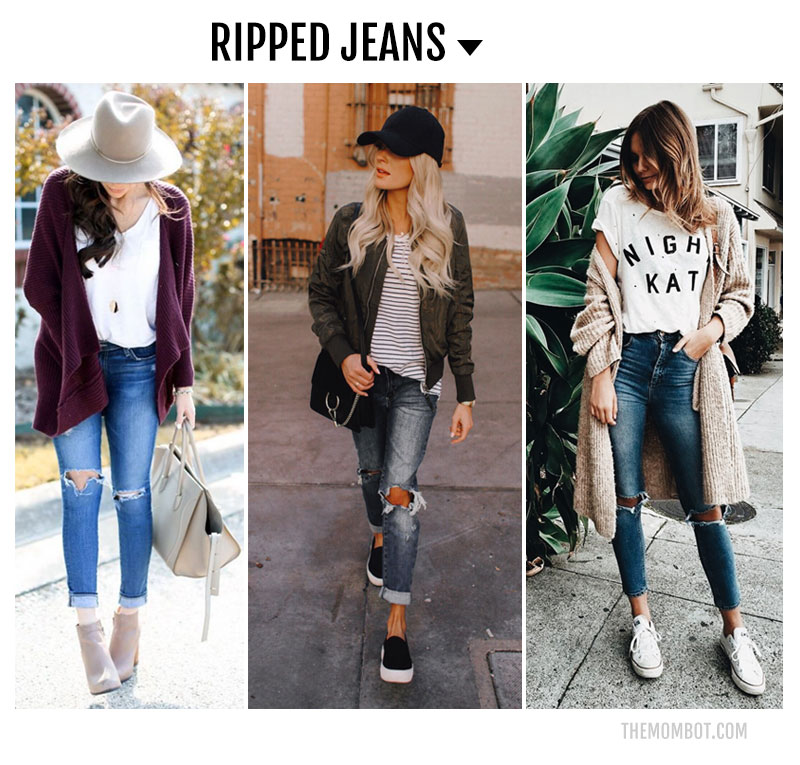 Fall Trend: Ripped Jeans