We are on a little getaway right now in California, which makes me so happy. Not only do we get to visit friends and family, whom we moved away from 6 months ago, but we get to enjoy 80 degree weather as we are still hurdling our way through our first real winter in Colorado. I may be as white and pasty as can be, but feeling the warm sun on my skin is amazing and I don't care if I blind people!
Sadly, I didn't have much to wear in 80 degree weather, since I've been used to dressing for 30-degree temps. So before we left, I made some DIY maternity clothes to get me through this trip and to take me into spring and summer (that is, if the darn snow stops falling and we ever reach higher temps).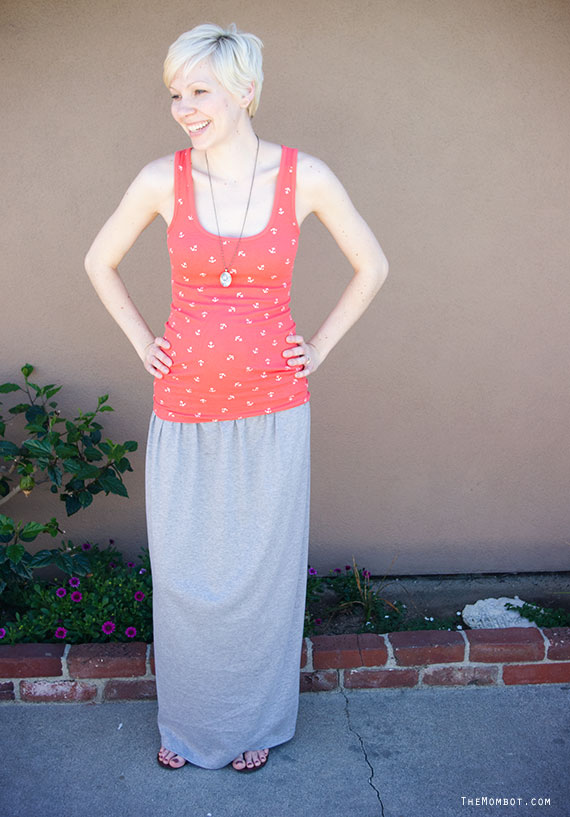 This DIY maxi skirt was the first thing I made and it was SUPER easy. I picked a medium weight grey jersey (because I didn't want it to be see-through); it's so comfy and easy to wear with just about any top. The tutorial I used to make it can be found here on Megan Nielson's blog.
I think it only took me an hour or two to whip up, and I am pretty sure I'll be making more if I can find the right material. I highly encourage you to try and make your own!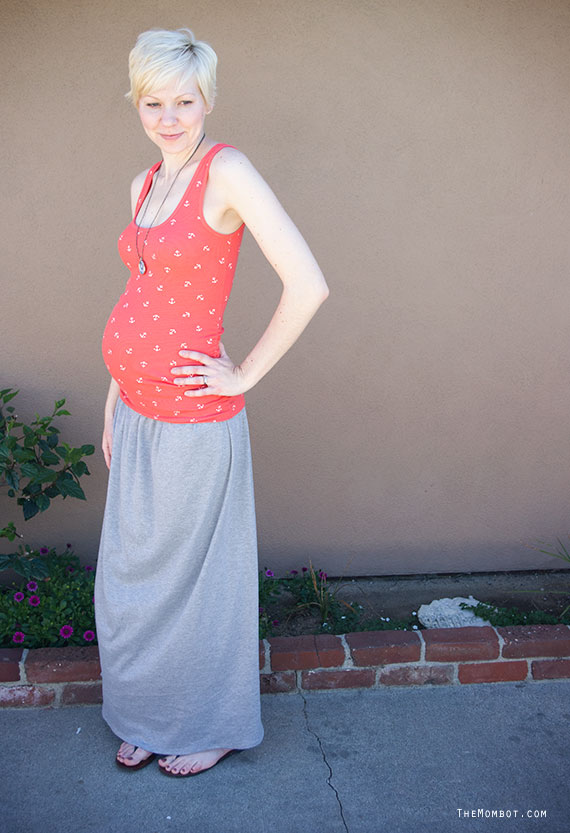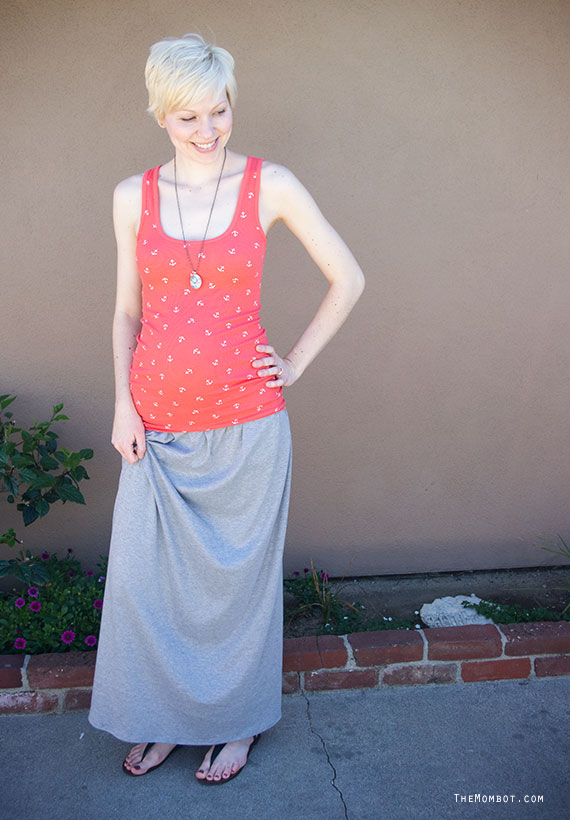 My tank top is from Old Navy Maternity; side-shirring is a must for that growing belly.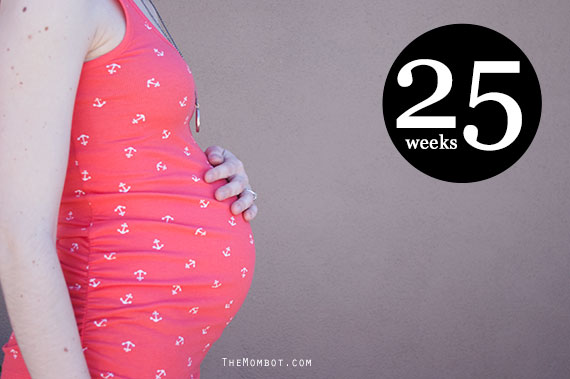 Here's where we are at 25 weeks – looks big and is still growing!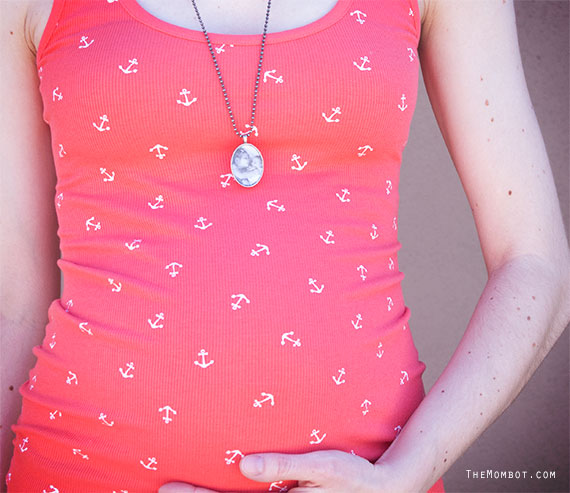 My necklace is a locket that I bought from Pick Your Plum a long time ago and put a picture of my two little ones in. I still love wearing it and get compliments all the time, but soon I'll have to replace it with a picture of 3!
Holy moly…