Christmas always brings its gift-buying challenges.
Like what to buy for the lady who sits in the cubicle next to you that you chat with about your respective dogs, but you can't remember her husband's name (although, you do know her dog's name). Or maybe you've got a list of several people that you need to buy for at work, because once you add one person, you might as well add them all.
In order to keep you on budget and still help you deliver some pretty awesome gifts, here's a round up of 7 gifts for coworkers that are $15 or less.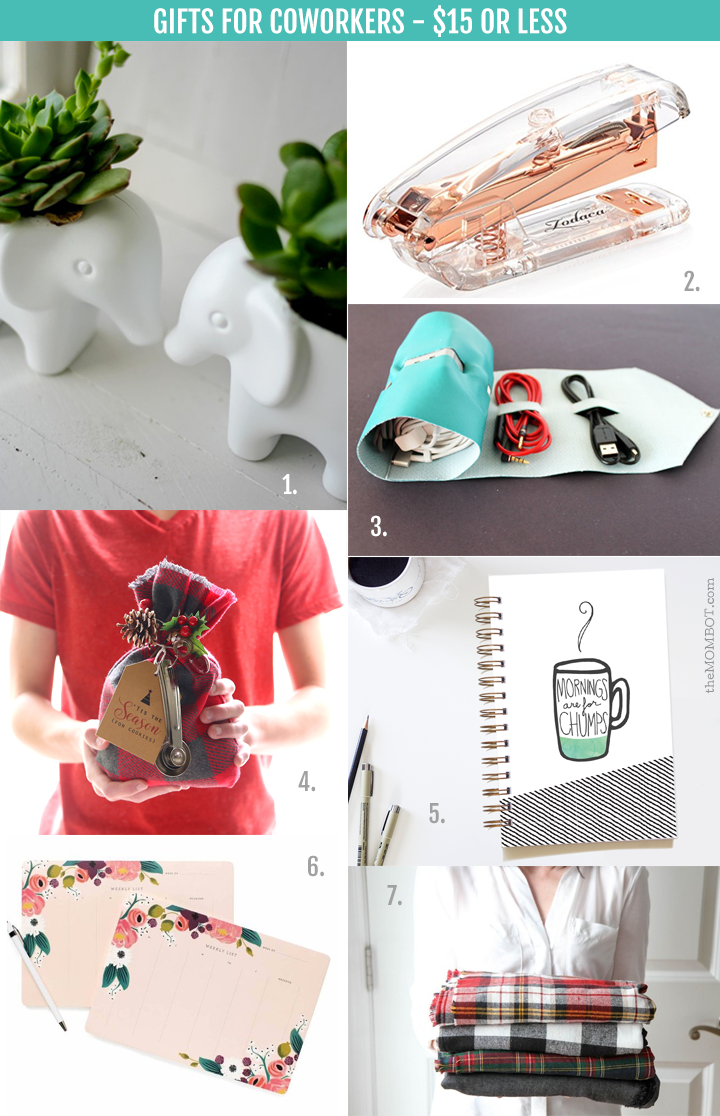 1. DIY Toy Potted Succulent, Makeit-loveit.com
2. Zodaca Mini Desk Stapler, clear/rose gold, Amazon $12.99
3. DIY Leather cord roll, brit.co
4. Easy DIY Christmas Cookie Gift Sack, itsalwaysautumn.com
5. Mornings are For Chumps Notebook, Nuts & Bolts Paper Co. $12
6. Rifle Paper Co. Floral Deskpad, Amazon $12.12
7. No Sew DIY blanket scarves, momadvice.com