When I had a baby girl seven years ago, my least favorite color was pink. Though I wouldn't consider myself a tomboy by any means, I had never been drawn to overly girly things. So naturally, I dressed my daughter in blues and stripes and, well, plenty of skirts – just not pink ones.
If I were having a baby now, I think it would be SO different. Now I'm drawn to florals, pinks, peaches, watercolors, pastel hues, lace… my aesthetic has changed drastically! But so have the trends.
Lately there seems to be an influx of soft colors, vintage patterns and hues and watercolor florals taking over the baby girl market. From clothing to baby blankets, it's everywhere.
Since I've been drawn to this lately, I wanted to create a line of products for my shop that incorporated this extra girly trend. So the Watercolor Floral Baby Book by Nuts & Bolts Paper Co. was born.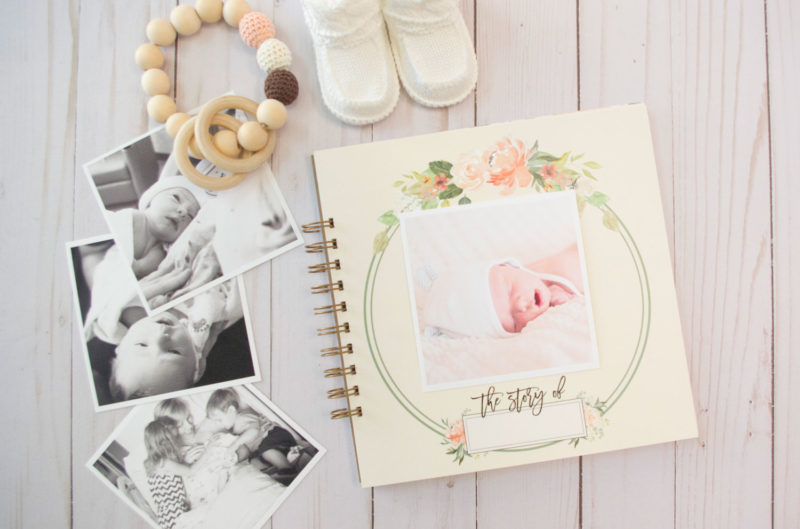 Just like my other baby books, this Watercolor Floral N&B Paper Co. Baby Book is for collecting all the necessary details, without all the fluff.
THE STORY BEHIND N&B BABY BOOKS
Finding a good baby book that includes the info you want and is easy to keep up with has always been a struggle for me. So I created a journal/album to make documenting baby's first year simple in a modern, fun way. The fill-as-you-go style of this book allows you to document important moments and milestones and paste in photos to accompany them. Filling it out is quick, making keeping up with it a breeze. This is not an in-depth baby book; rather a way to document the important milestones and information without feeling weighed down by having to fill out so many pages!

With soft colors and floral prints and details, this book is as girly as they come. But the modern design means it will be a timeless treasure.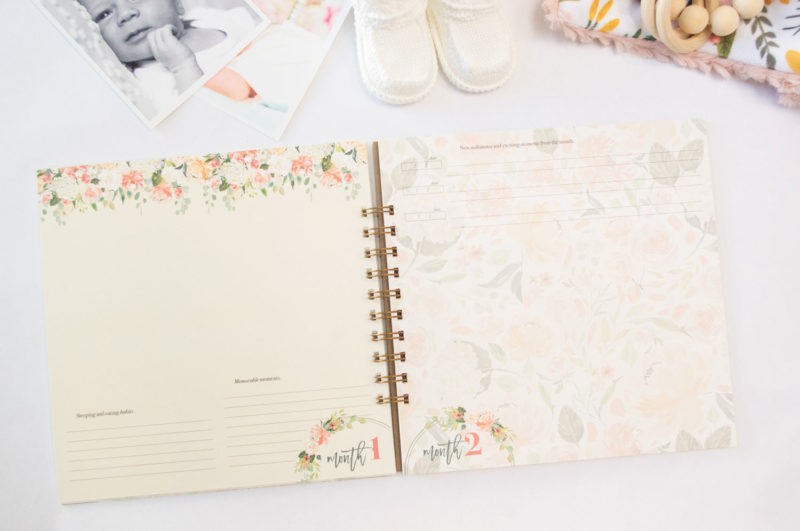 Favorite Features of this Baby Book
Some of my favorite features of this (and all N&B Baby Books) are:
the little envelope for holding baby's first locket of hair
the letter to baby from mom and dad
the cotton muslin keepsake bag that it comes packaged in for safekeeping over the years
the mementos envelope on the back cover that holds additional photos and keepsakes


Matching Product: Baby Milestone Cards