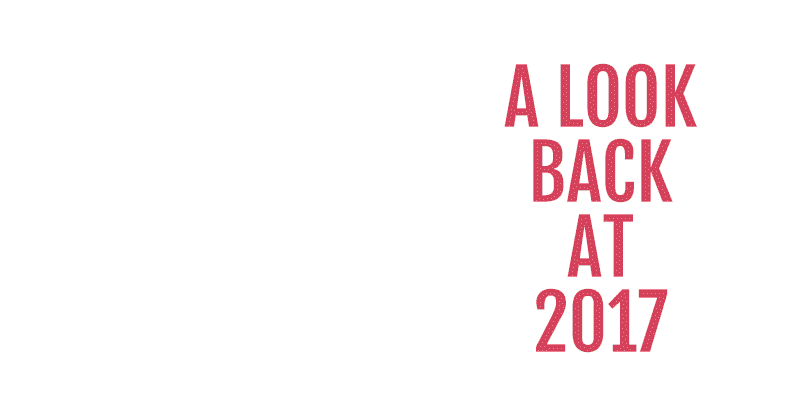 What a whirlwind of a year! This last week I have loved scrolling Facebook and seeing everyone reflect on their year; the good and bad, the ups and downs. Do you know how each of them ended? With a positive outlook on what was learned despite the challenges and a feeling of excitement for what's to come. And that makes me feel all warm and fuzzy inside.
When you stop and think about it, it's sort of silly that we designate a day each year to start over and begin again, when in actuality, January 1st is no different from any other day. But I think we all crave this mental reset; we all need to put things behind us and look forward to something. Without the natural opportunity to start over, life would seem awfully monotonous and hopeless, wouldn't it?
Besides, it gives me a chance to recommit to finally stop yelling at my kids … again.
Looking back at 2017
2017 was another year of home projects; lots of decorating and rearranging, but also some bigger stuff like electrical work and new windows (not quite as fun, and definitely more expensive…). Our mudroom bench project was also featured in the IKEA Hackers book that came out in August – still a bit of a "pinch me" moment!
2017 was a year of travel; while looking back through my photos, I forgot just how many places we visited! We went to California (twice), South Dakota, Fort Collins, Colorado, Michigan (which was a roadtrip that actually took us through Nebraska, Iowa, Illinois and Indiana), Las Vegas and Austin. That doesn't include the work trips that my husband took to Boston, Georgia, New York, Arkansas and New Zealand.

2017 was a year of growth – for my whole family.
When it comes to me, I poured a lot of time and funds into education in order to grow my company, Nuts & Bolts Paper Co. I attended conferences, took webinars, signed up for Facebook groups and connected with other makers. I landed my first wholesale account with a local brick and mortar, which was my 2017 goal. I learned SO much, which led to a lot of realizations and clarity for where I am headed next.

When it comes to the kids, I feel like they grew exponentially! They participated in gymnastics, Ninja class, and soccer – each on their own teams, which gave their individuality a chance to shine. Anytime you get to see your kids without their siblings and interacting with other kids solo, it is eye opening. My last baby started preschool, which led to the first time I have had a chance to work without a kid pulling at my leg for SEVEN years. I am so proud of the little people they are growing into.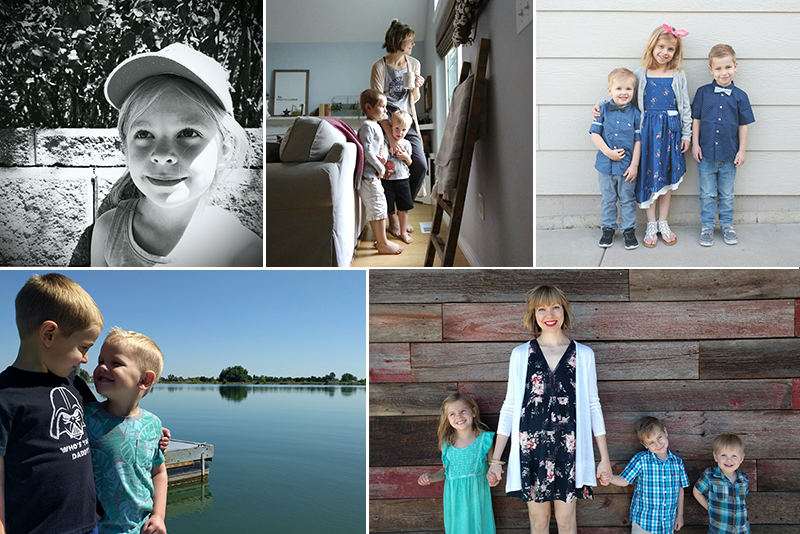 When it comes to my husband and our marriage, I think we grew more this year than in any other. This was our 11th year of marriage and I think I came to accept some things instead of fighting them. I realized (finally) some things about my husband and how he operates and what he needs and made steps to be supportive of that. I've learned how to cope with him traveling for work several times a year for 4-5 days at a time. I've learned to deal with the fact that he plays in 2 bands that practice almost weekly. And together we've learned the ebb and flow of how our work hours need to shift to accommodate one another. We took 2 short trips together, just the two of us, which is always good for reconnecting and focusing on one another. He is my partner, through and through, and our relationship must always come first.

Overall, in 2017 I grew up. Can I say that at 33? Well, boom, I just did.
Looking Ahead to 2018
This year, I've decided that the blog is going to focus on simplification; ways to make your life easier as a mom, wife, woman-who-does-it-all and posts that remind you it's ok to have less, do less and be less. We are given easy access to pretty much everything we could want or need nowadays, and I think it has overwhelmed us. So let's cut back. I started heading in this direction last year on the blog and will continue to move full steam ahead with this focus.
I hope you'll join me here on The Mombot this year, where the theme is "motherhood simplified."
Happy New Year, friends! (and if you made it this far in the post, God bless you)
2017 according to Instagram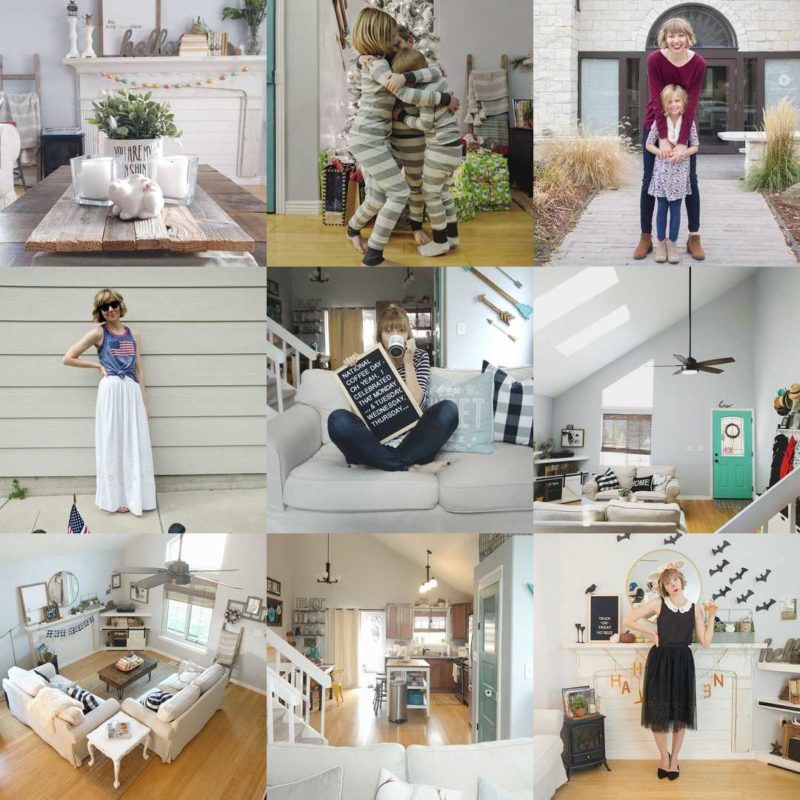 According to my "best nine" photos on Instagram, chosen automatically based on the number of photo likes, my home decor and outfit posts were the most popular (my cute lil' kiddos made a cameo as well).