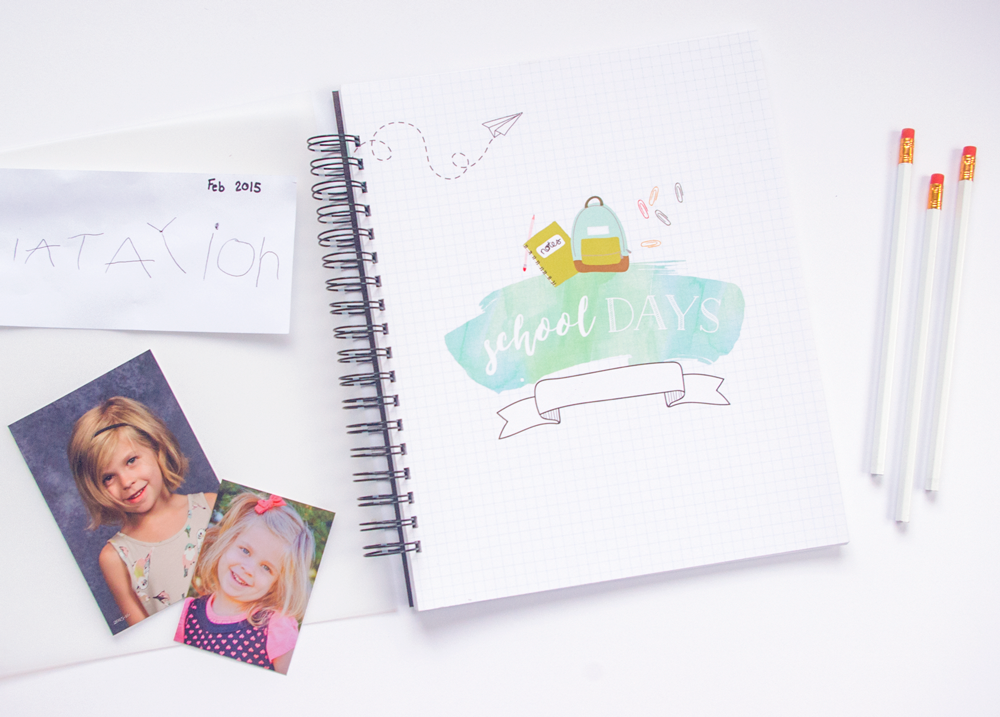 I am so excited to share my latest project and the newest addition to my Nuts & Bolts Paper Co. line!
For a while now, I've been working on a School Years Memory Book that would be the perfect keepsake for both parents and kids. Because I (like many moms, I'm sure) am always wondering what to do with all the papers, school pictures, report cards, and other crap amazing things that my kids collect over the course of the school year. So I put together this scrapbook/journal that will not only house memorabilia from each year, but also has space to write down important memories and fun things from the child's perspective.
Like many of my other products, I kept the design clean, simple and modern so that in 20 years when you pull it out, you'll still be proud to show it off. The book offers watercolor and hand drawn school elements throughout.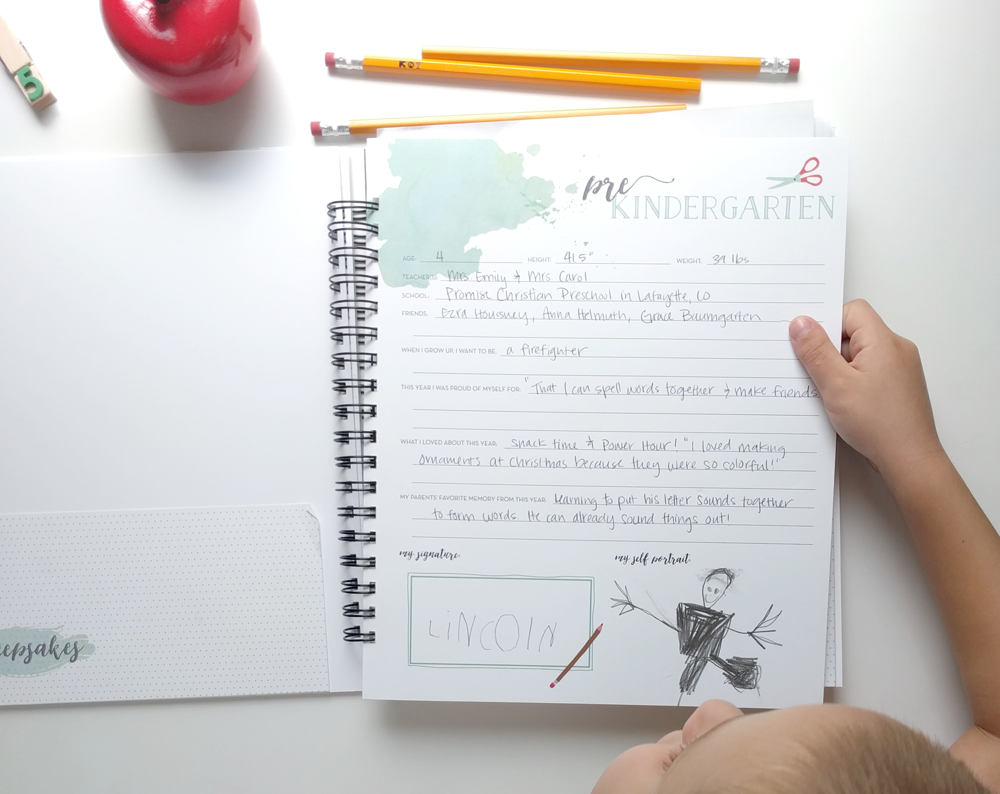 School Years Memory Book Details:
The album contains 30 fully designed pages professionally printed on 100 lb cardstock using a digital press.
Album size: 9.25″ x 11″ – big enough to hold 8.5×11″ keepsake papers without having to fold them!
14 keepsake folder pages (one for each grade) are sandwiched in between each grade so you can store keepsakes from that year.
The large 1″ wire binding will keep your pages firmly bound and will leave you with lots of room to fill your book over the years.
The frosted poly cover and extra heavy black chipboard backing add stability and keep your pages safe.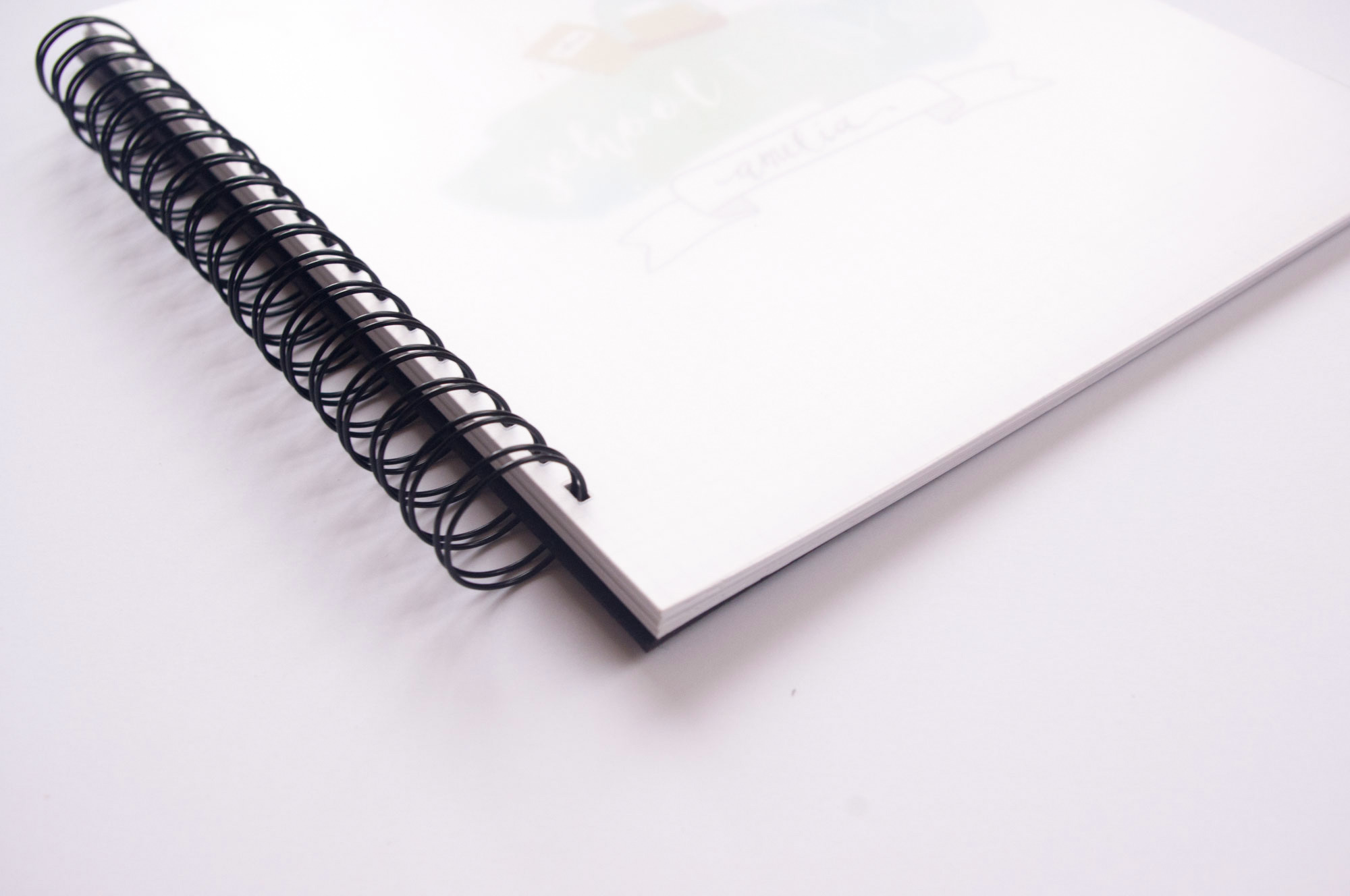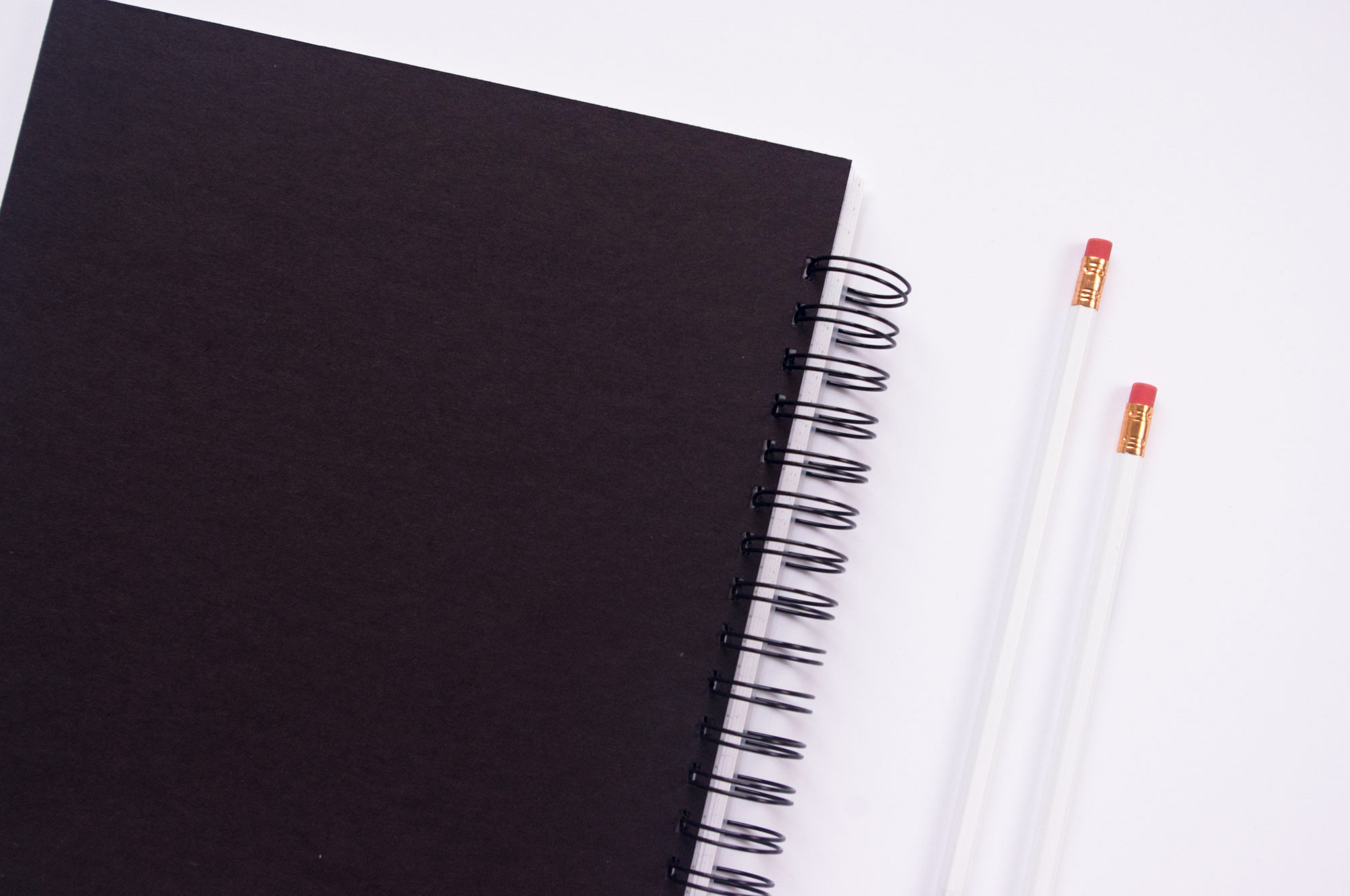 Included in the school years memory book:
Each grade (Preschool – 12th) contains a page to fill with information and memories from the school year, including:
Age
Height
Weight
Teacher(s)
School
Friends
When I grow up, I want to be…
This year I was proud of myself for…
What I loved about this year…
My parents' favorite memory from this year…
Child's signature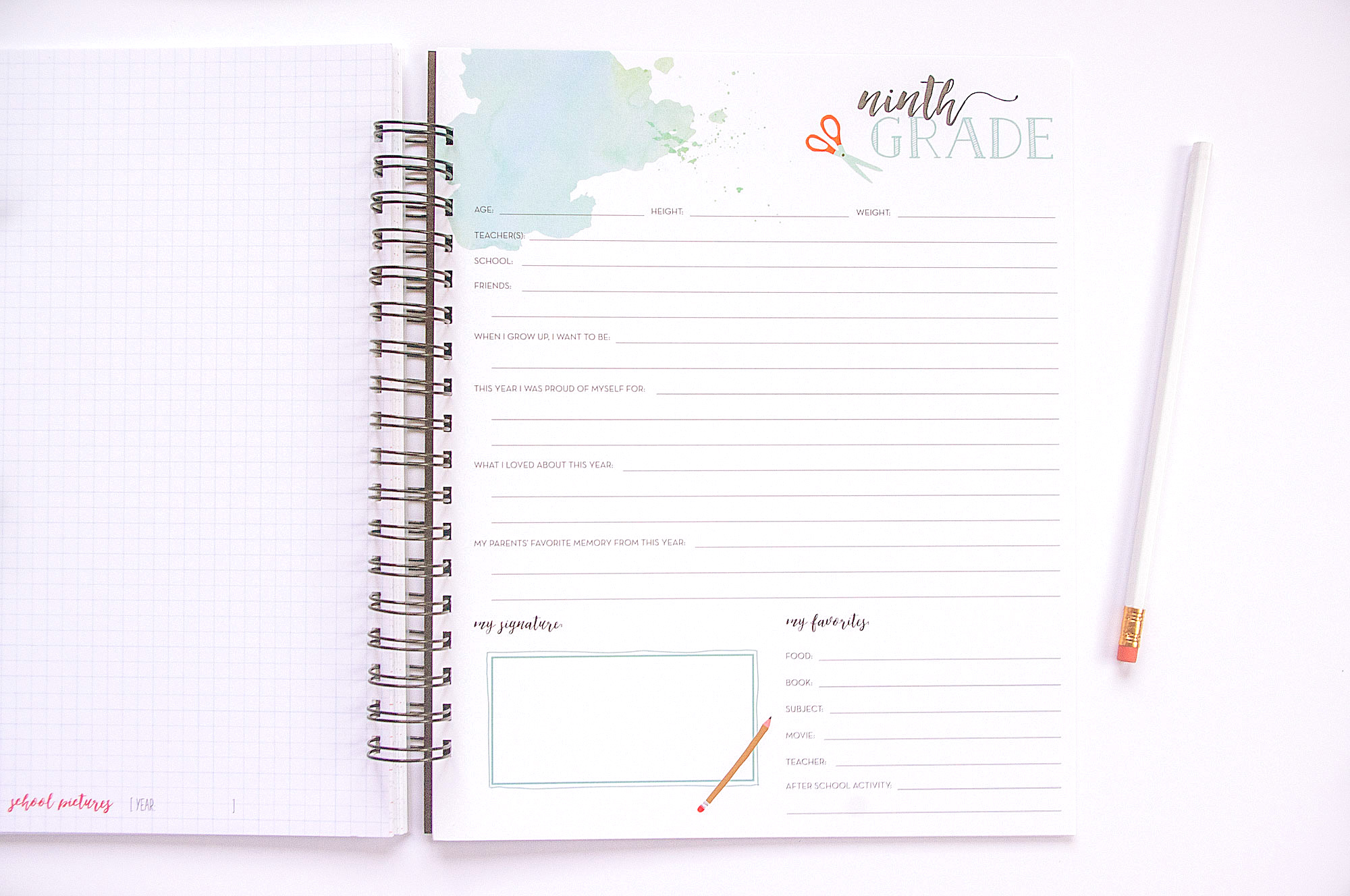 [ click image to view larger ]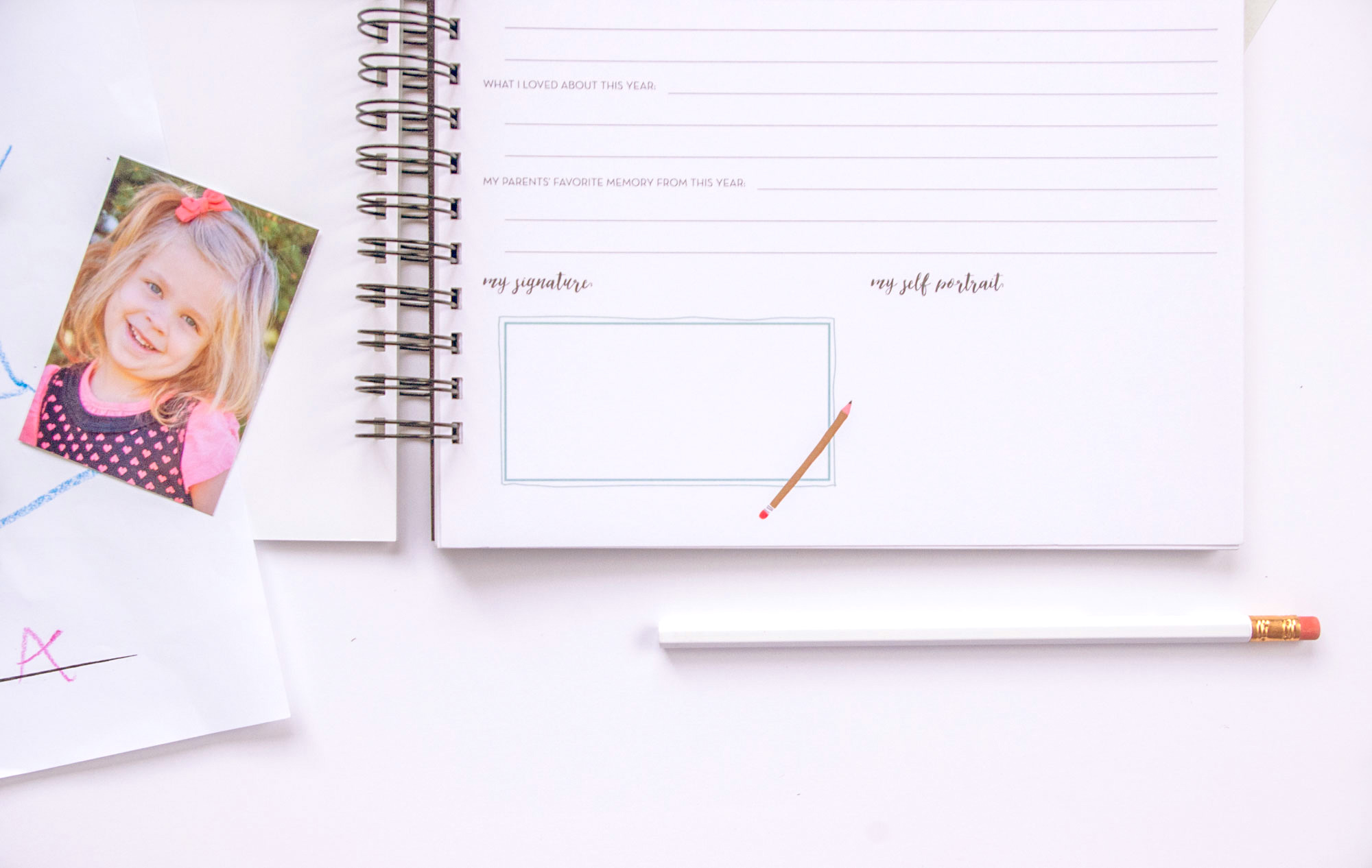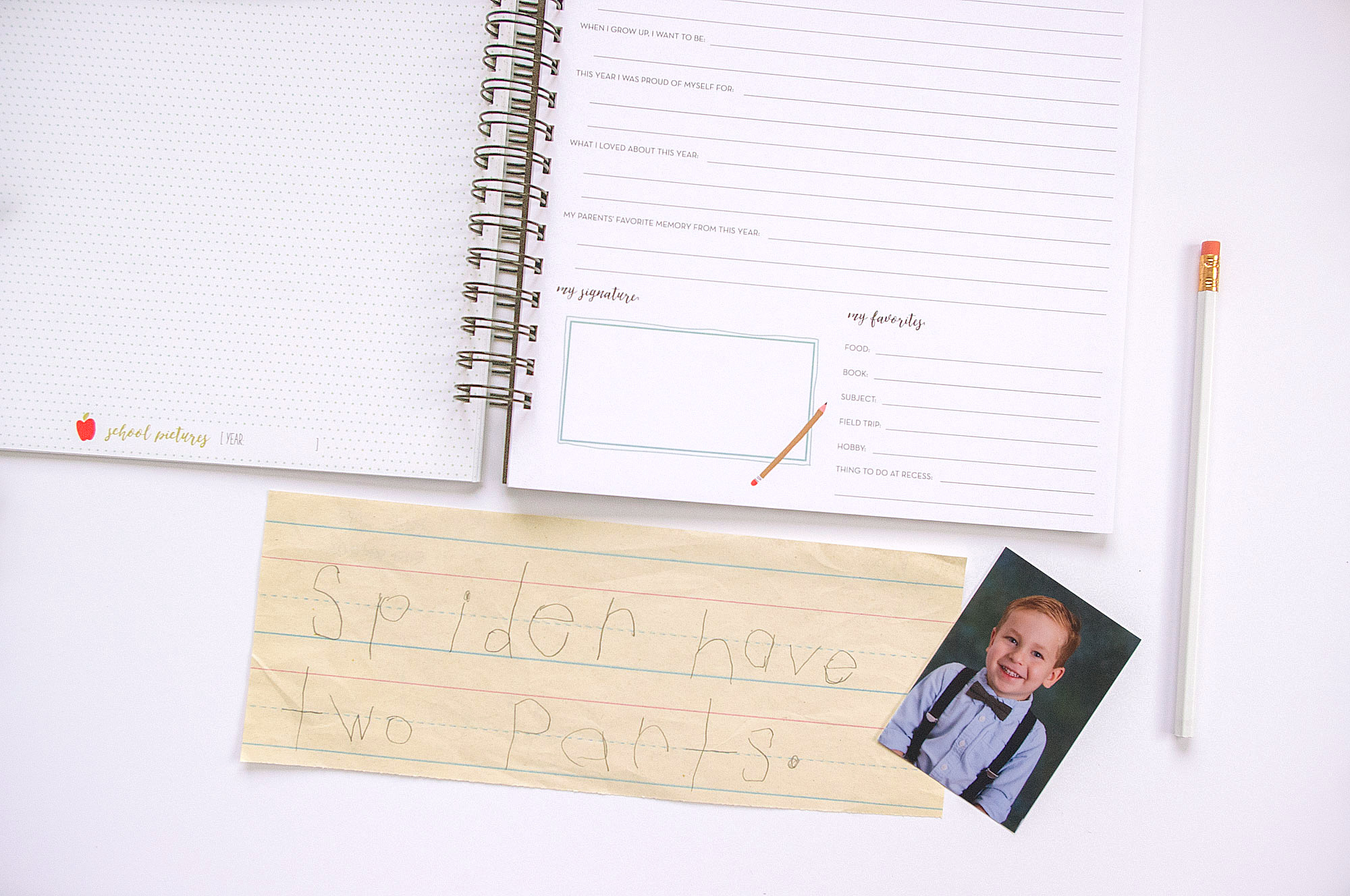 [ click image to view larger ]
Preschool and Kindergarten also have a space for kids to draw a portrait of themselves, while 1st – 11th grade has room for them to write down some of their favorite things like food, books, subject, field trip, after school activities, etc.
12th grade has a special place to write down their plans for the summer, plans for further education and what they hope to be doing 5 years from now.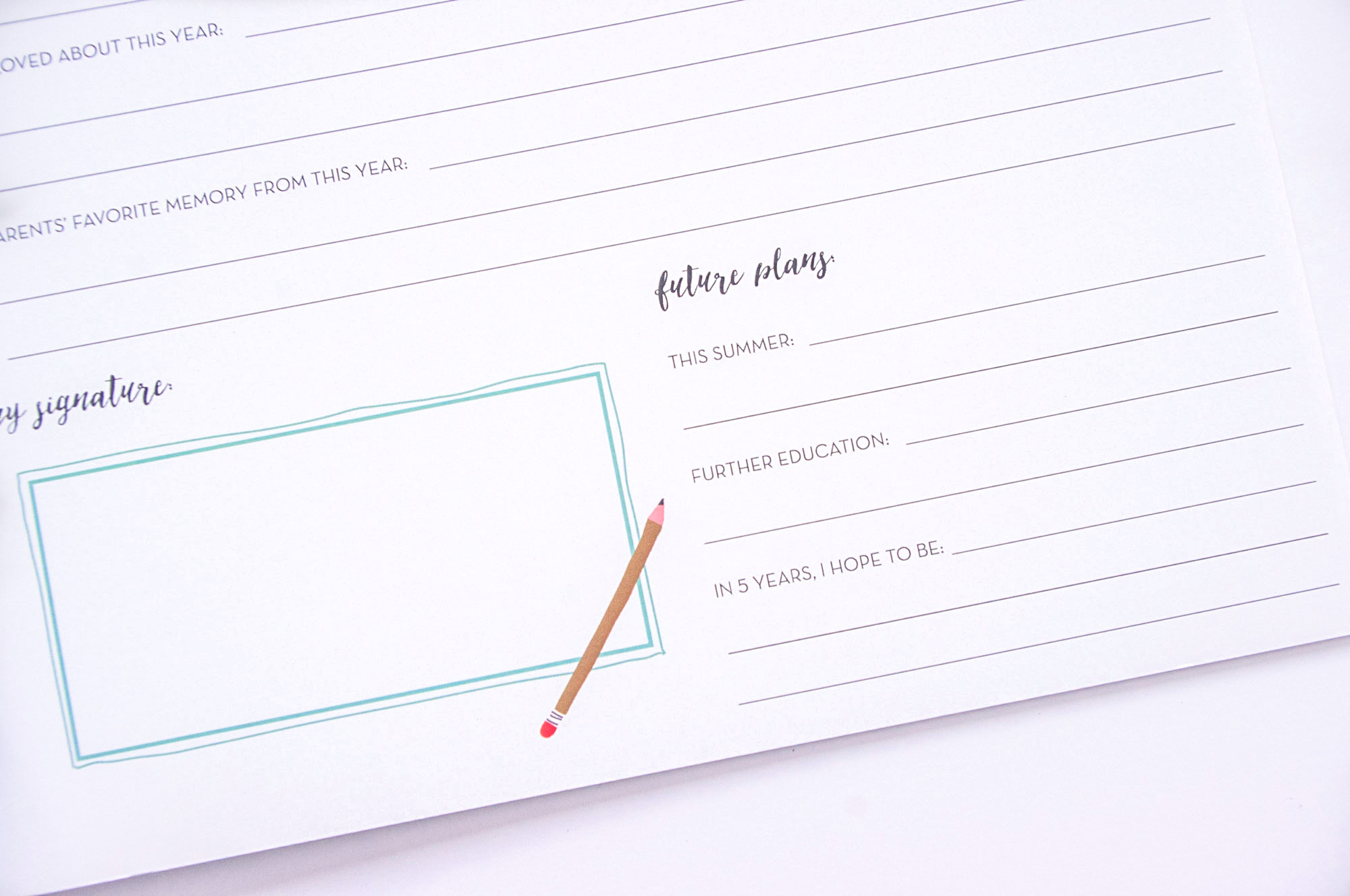 Each grade also has a corresponding "School Pictures" page where you can paste their school photo, class photo, or photos taken at school events. There's plenty of space to add a collage of photos since the page is 9.25×11″.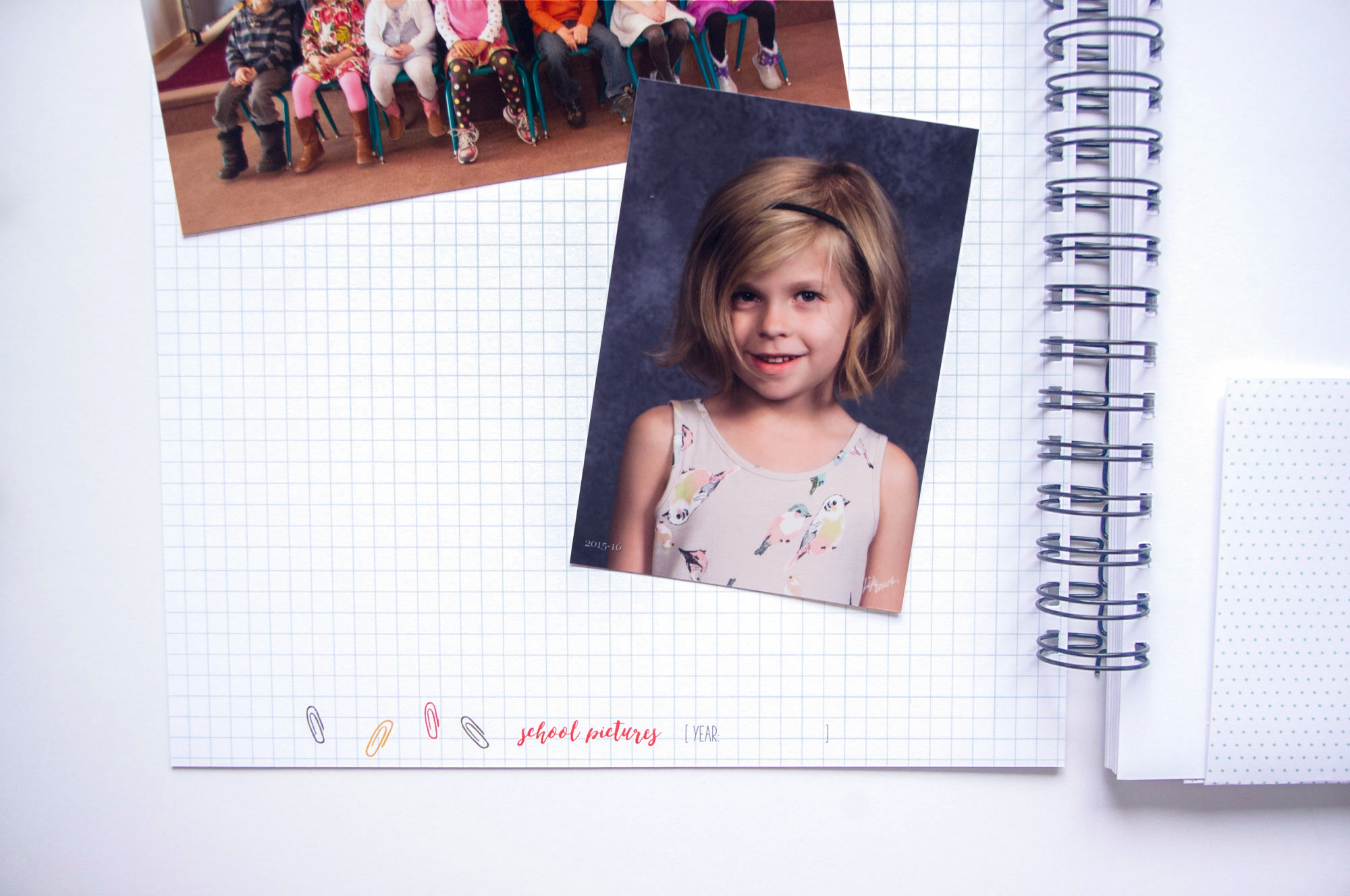 And as I mentioned before, each grade also has a keepsake envelope so you can hold on to their drawings, report cards, essays, etc.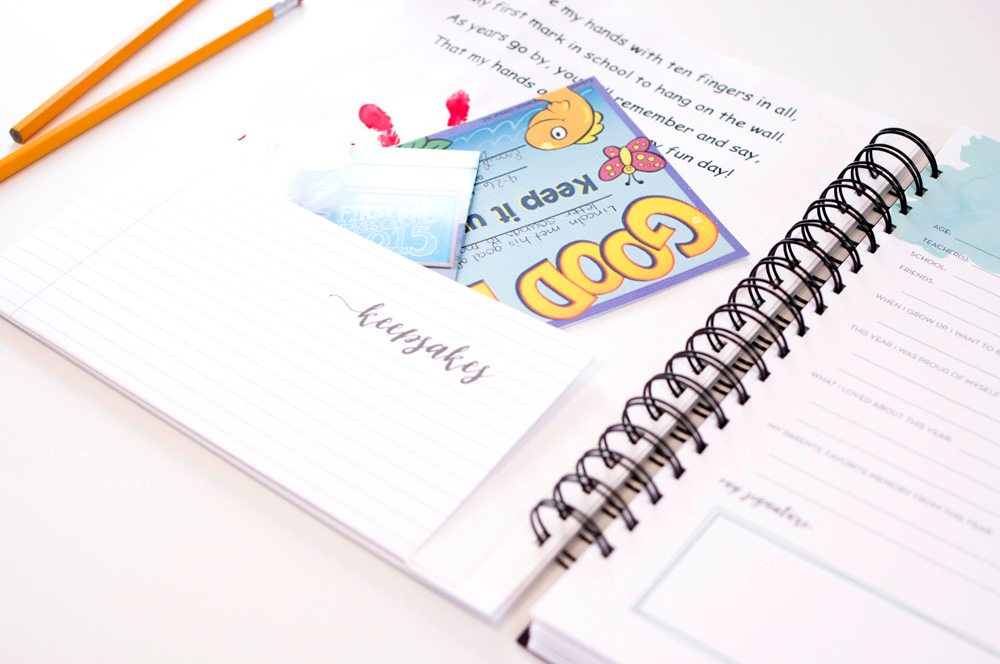 There is also the option to add in a Pre-K page for an additional $2.
If you purchase a set of two, you will receive 10% off your price as well as no additional shipping charges on the second book!
You can purchase the School Years Memory Book in my shop [ HERE ]
happy memory keeping!