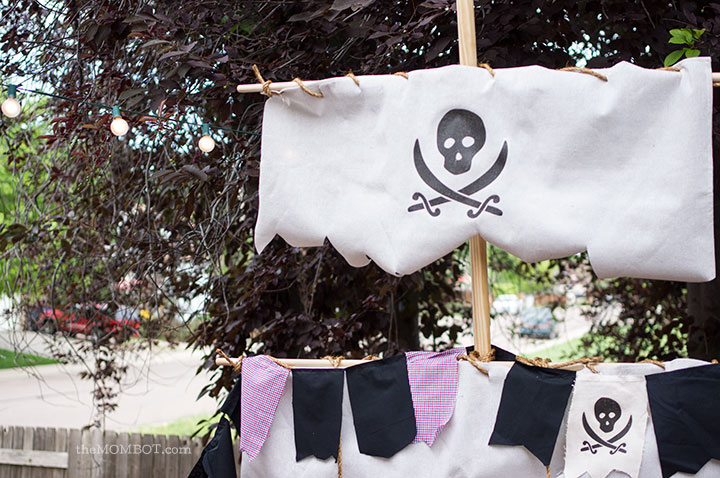 I'm so used to throwing girl birthday parties… we've done mermaids, tea parties – you know, over-the-top girly stuff – and I've loved sharing those moments with my little lady.
But now that I have two boys who are getting old enough to warrant fun thematic parties, I'm realizing that boy parties can be fun too.
Since Lincoln & Graham both have June birthdays, it's very likely that they will forever share a party (sorry boys, it's the harsh reality of being born in the same month as your sibling). This year I let Lincoln choose the party theme (I hardly think Graham had an opinion with it being his first party and all), and he chose pirates. I was rooting for superheroes because I had visions of a cardboard cityscape in our backyard, but alas, my dreams were shattered.
Turns out, pirates are pretty cool. I found some great ideas online, which lead to me creating a pirate mast and cardboard ship and a fun food spread with silly pirate names.
Here are pictures from some of the fun we had.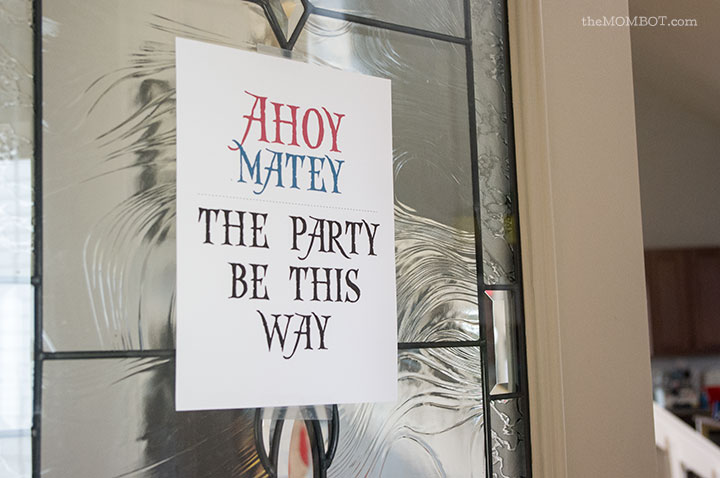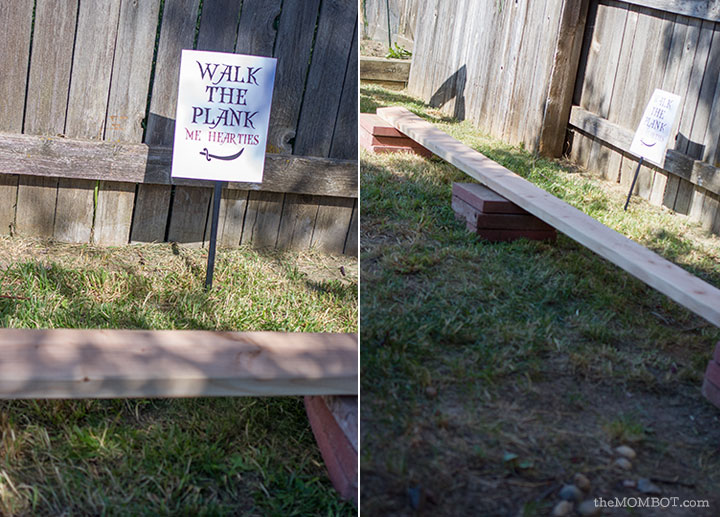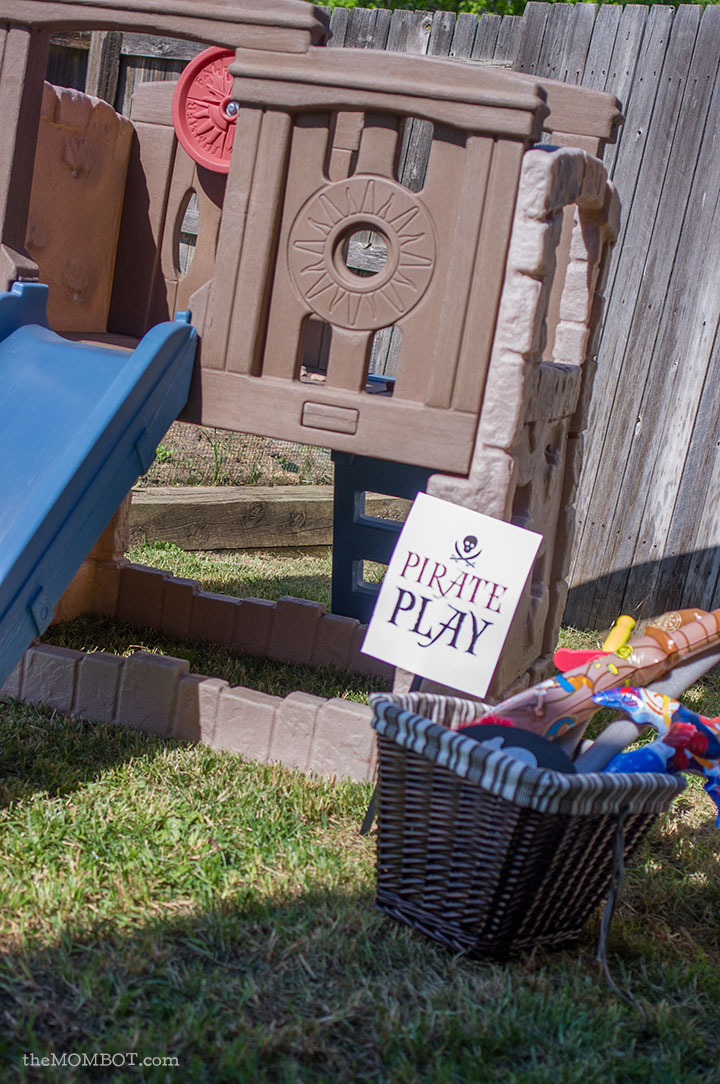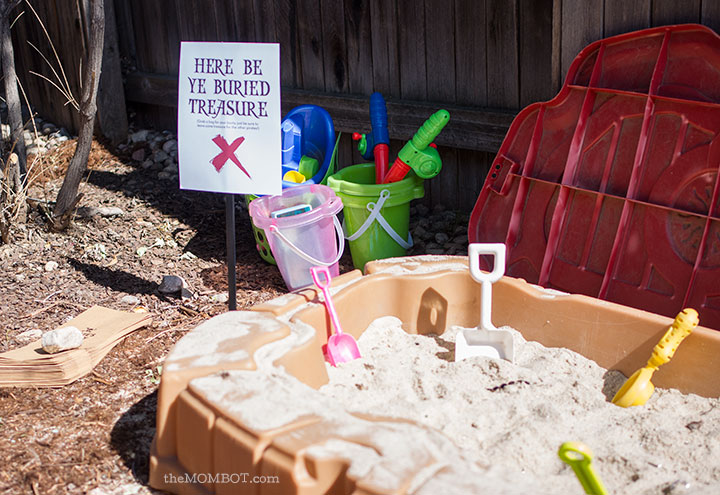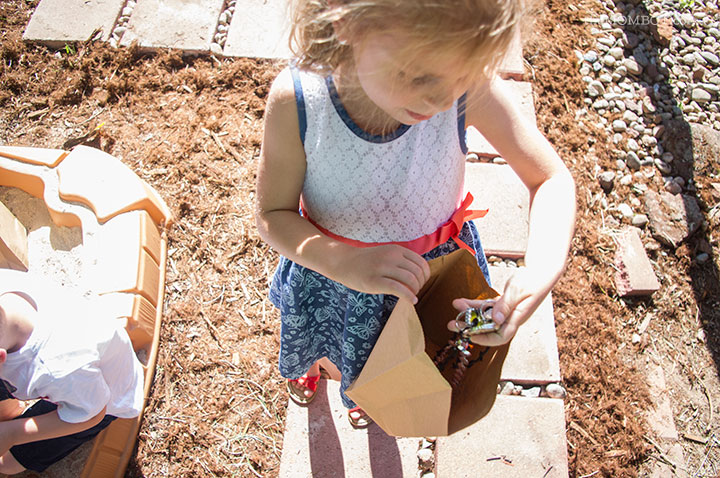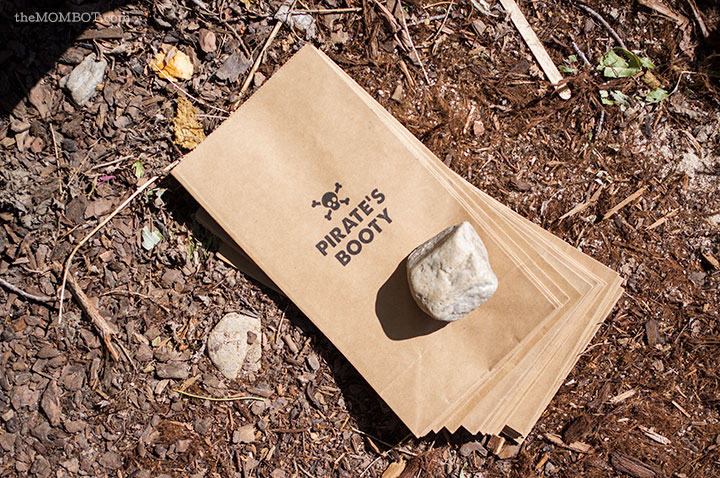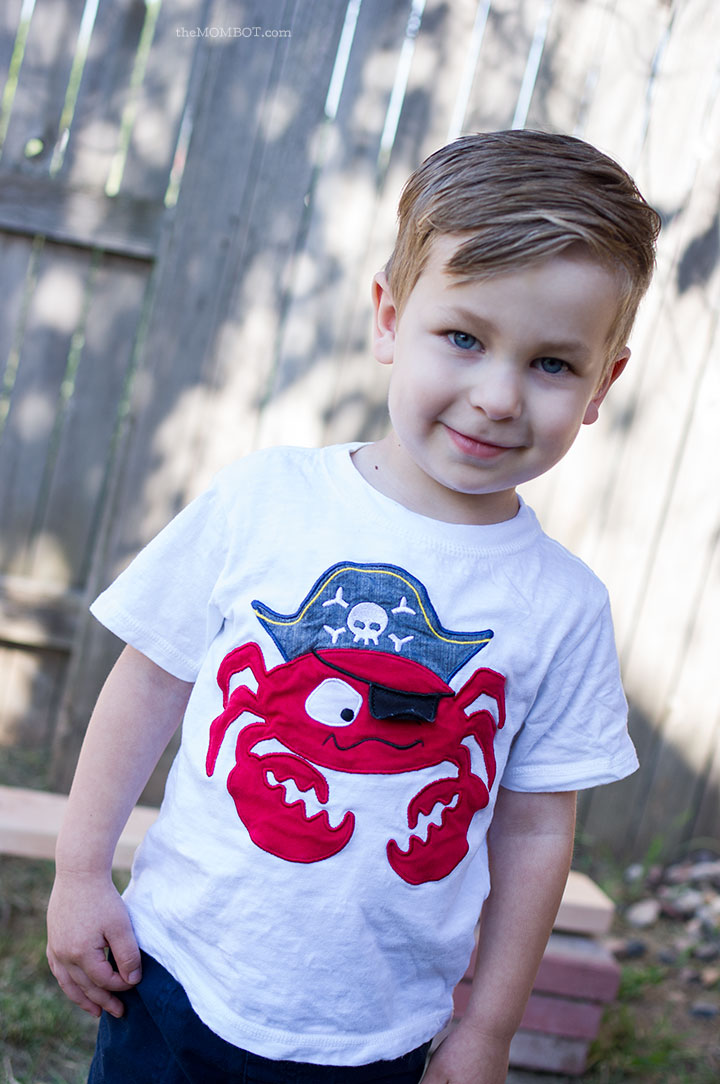 birthday boy #1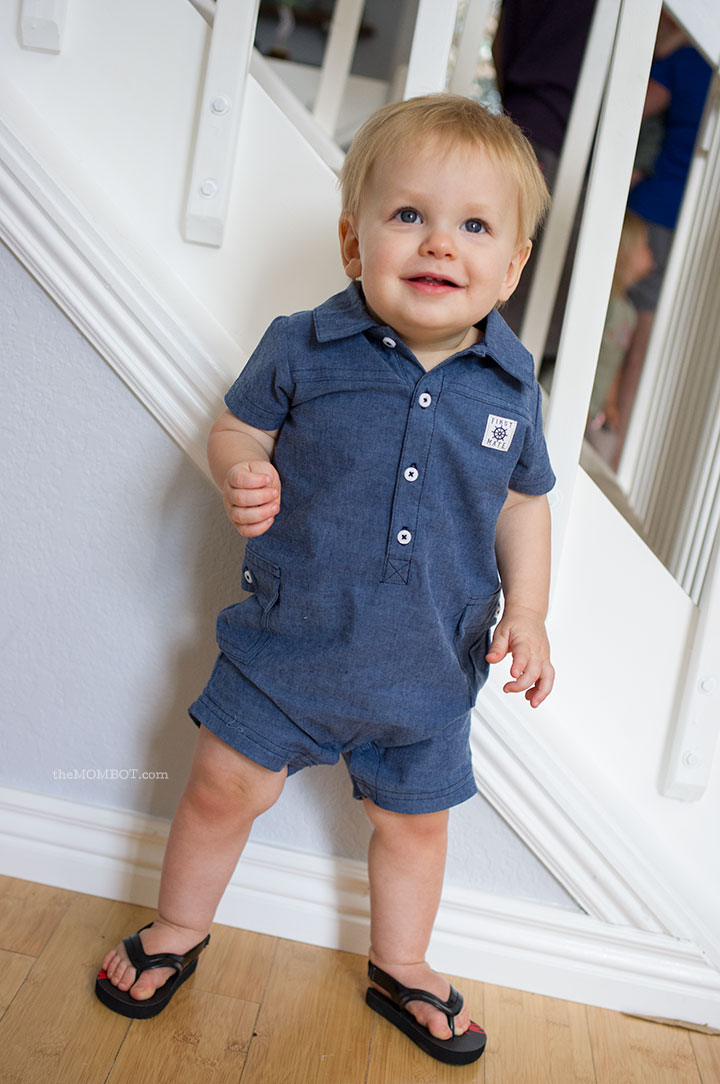 birthday boy #2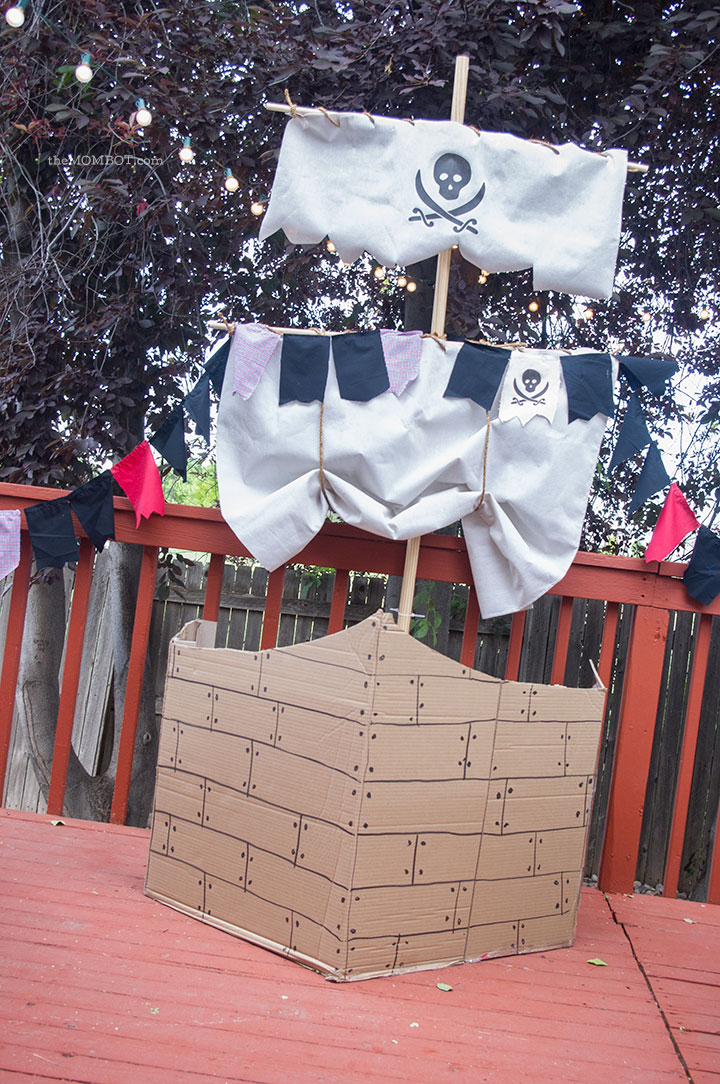 My DIY pirate ship is made from a cardboard box. I only made the front half of a ship and taped it to our banister. I also cut a hole on one side so the kids could crawl in and out. The mast is made from wooden dowels and a canvas drop cloth and rope. The whole thing only cost about $25. The skull and swords is a graphic that I printed onto t-shirt transfer paper and ironed onto the canvas – so easy and it looks legit!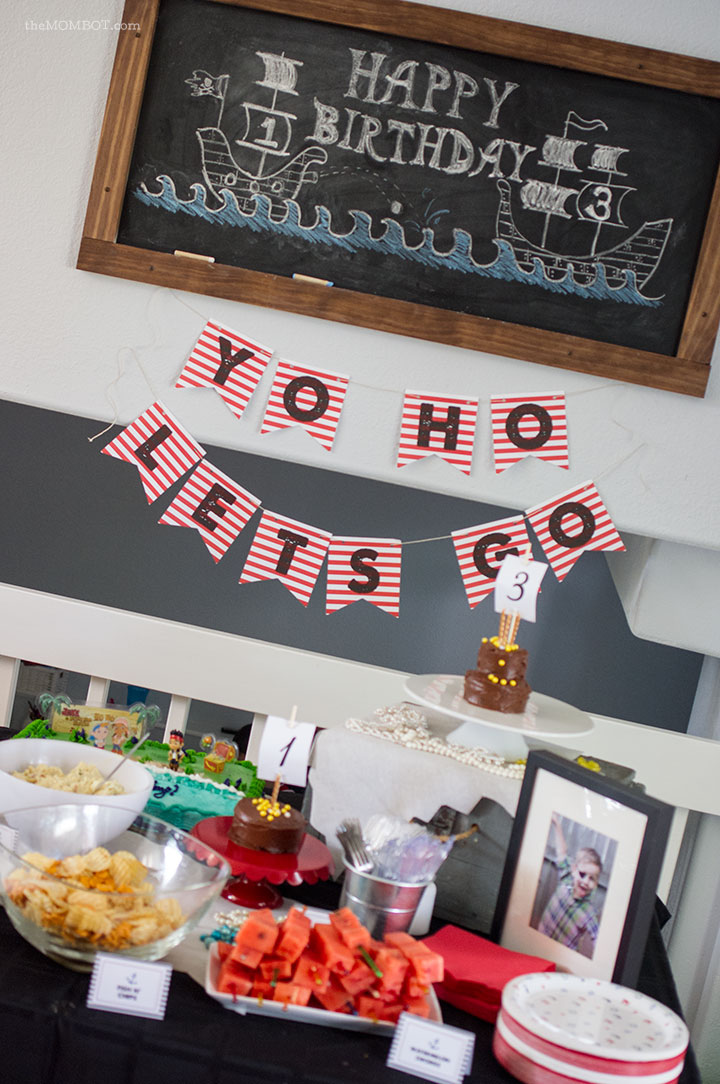 my attempt at chalkboard art…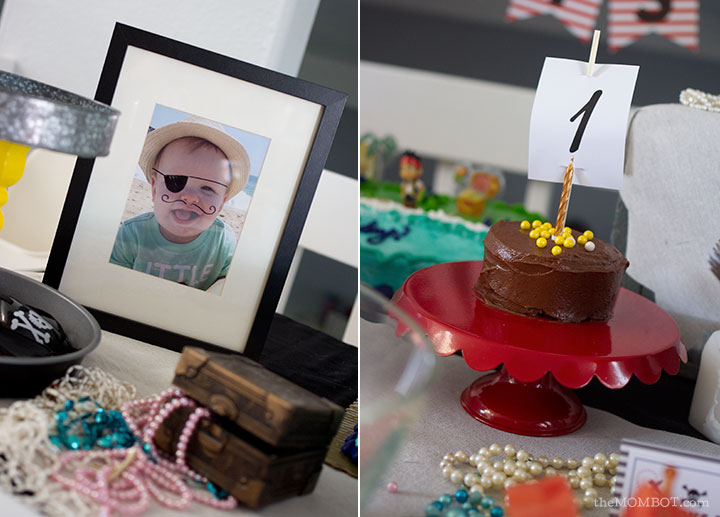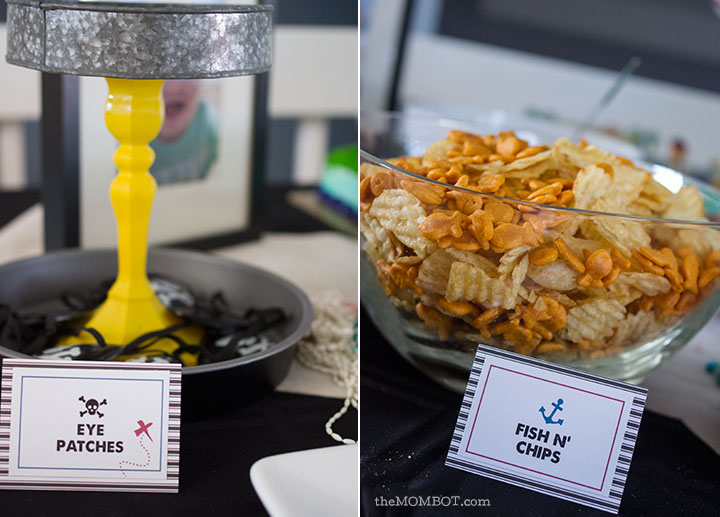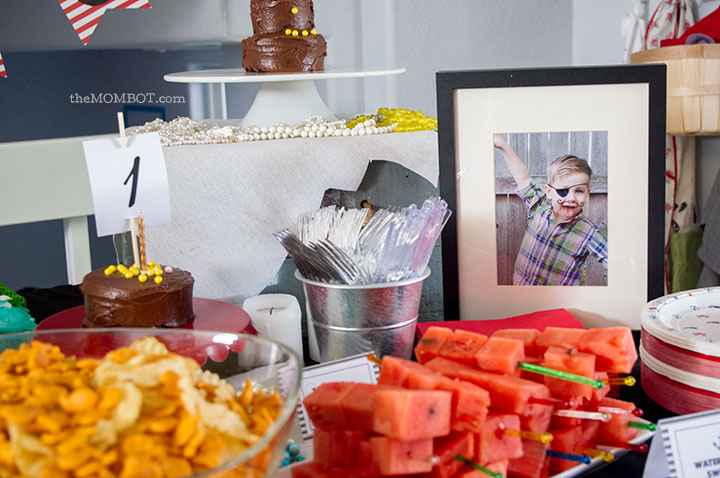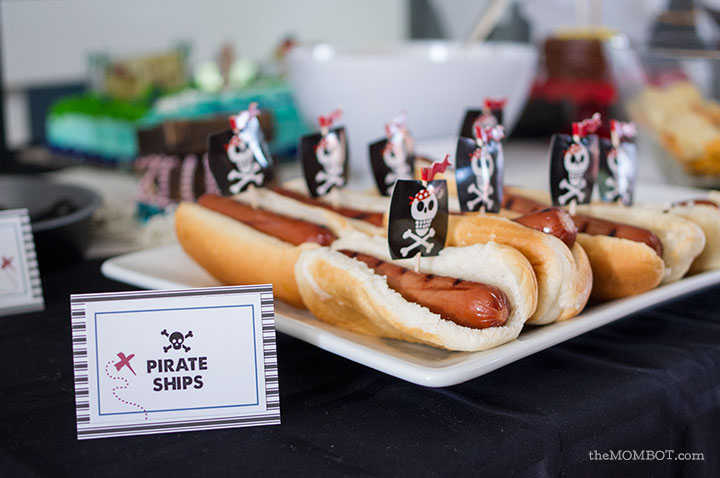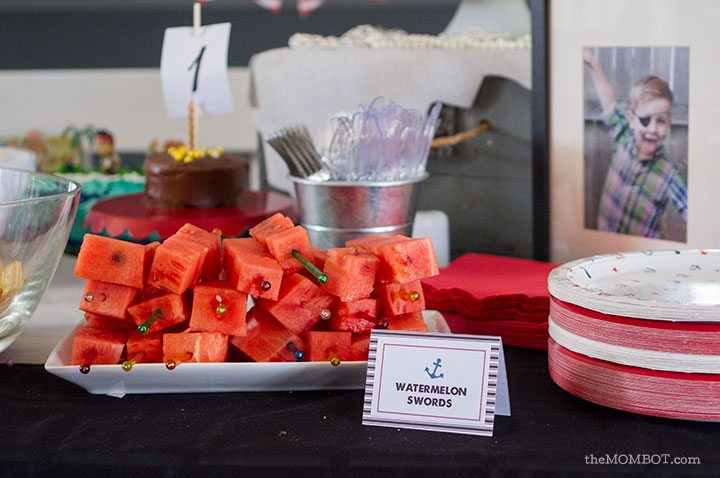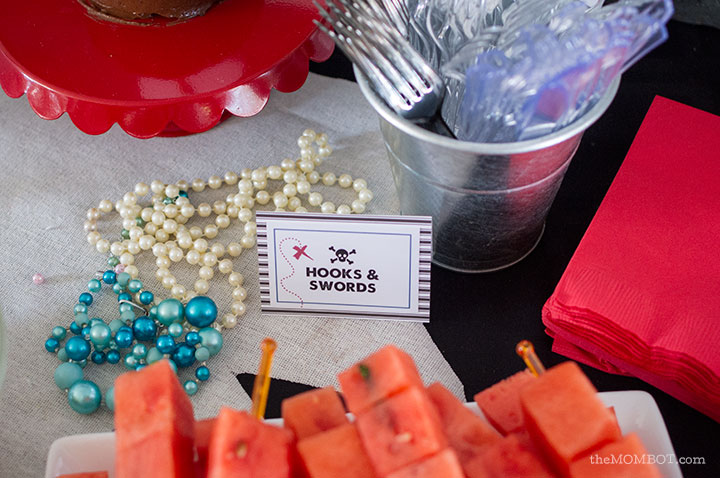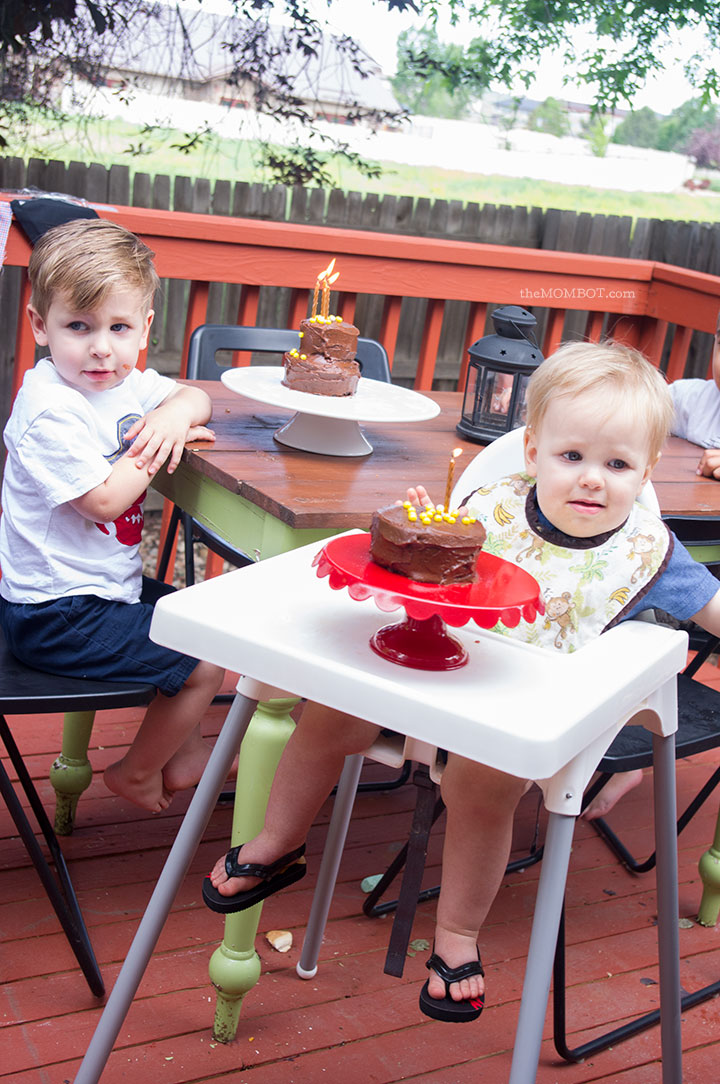 the "what is happening right now?" face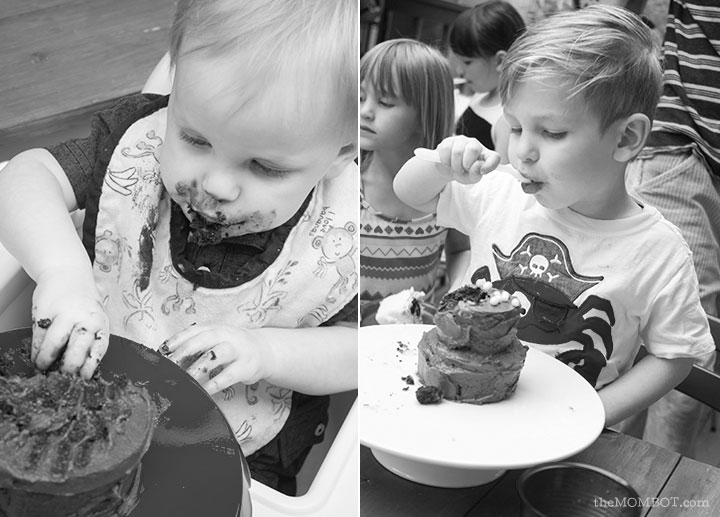 they had no problem digging in