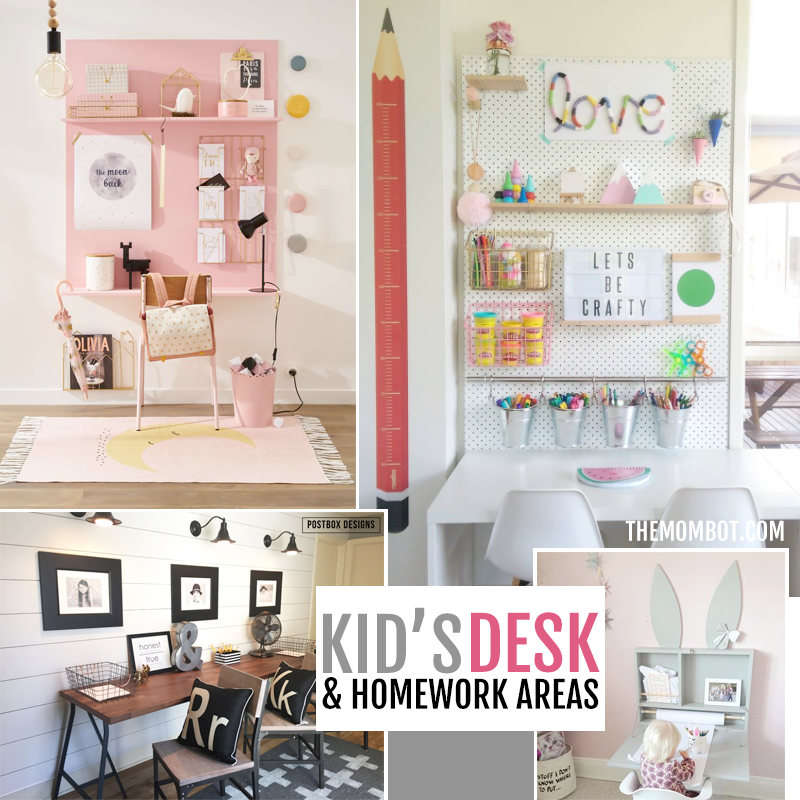 With school on the rise, it's got me thinking about homework again (collective "ugh"). Truthfully, this isn't something that we are all that used to in my house. My oldest is in the second grade and up until this point has had very little homework. So we don't really have a "homework station" or area where she sits on the regular to do schoolwork.
We do have a shared desk in our main living area where the family computer sits and would work just fine for the kids to take turns using as a homework station; however, my kids get distracted by anything and everything, so having them go to their room and shut their door is going to be essential for them to actually complete an assignment… My oldest will be getting her own room in another year or so (she currently shares with her younger brother), and I am excited to create a like desk/homework area in her room that will be all her own.
So I've been looking around the web for inspiration and ideas for kid's desks and homework areas. From the desks that only have room for one and fit into the corner of a bedroom, to large tables that seat three and are in the middle of the main living space, there are so many great options! Whether your kid needs privacy, or is able to concentrate while sharing a space, there is a desk in this roundup that will work for them.
Here are a few of my favorite kid's desks and kid's homework areas:
Vintage Kid Desks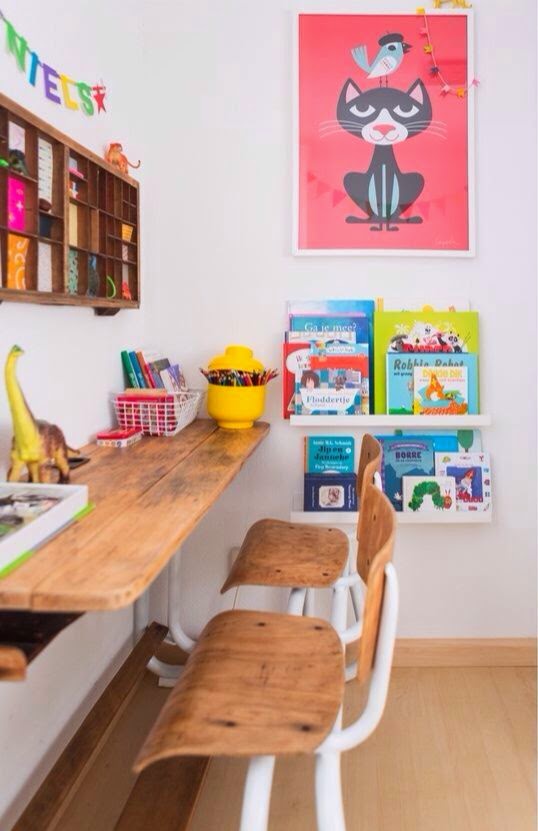 I love these vintage desks! It is a unique piece that adds a lot of character to a room. Of course, you would need to actually happen upon similar desks from days of old in order to create a space like this, but the hunt is so worth it! (source)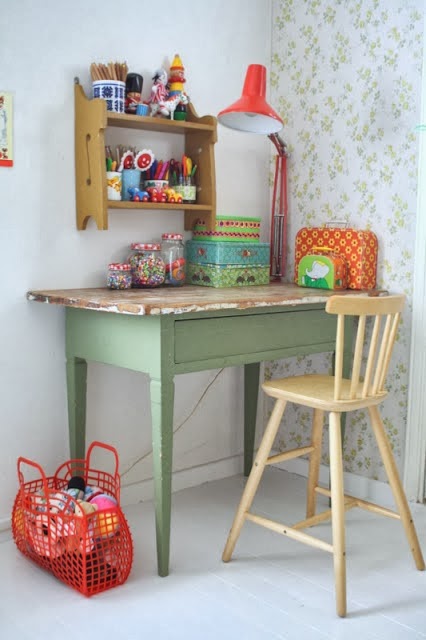 This chippy little antique desk is adorable and simple. It's the perfect little corner space to add to a kid's room for homework time. (source)
Industrial Shared Kids' Desks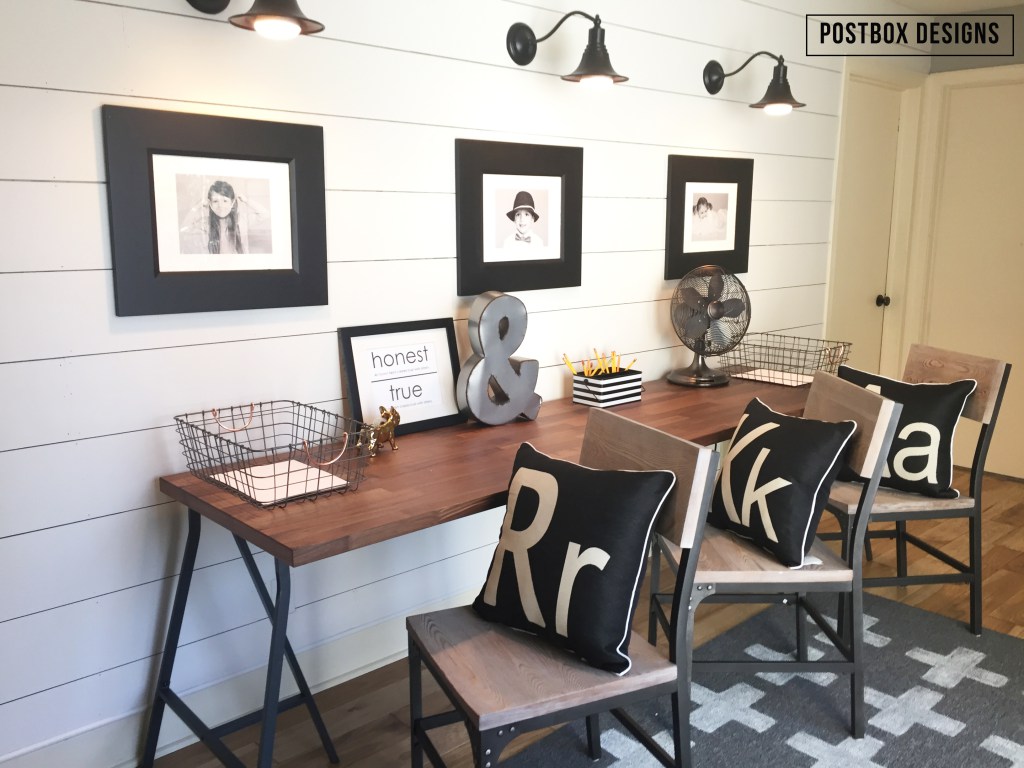 This industrial style desk for three is the perfect shared space! Get the details on how she put it together (I spot IKEA desk legs for only $10!) here.
Girls Kid Desks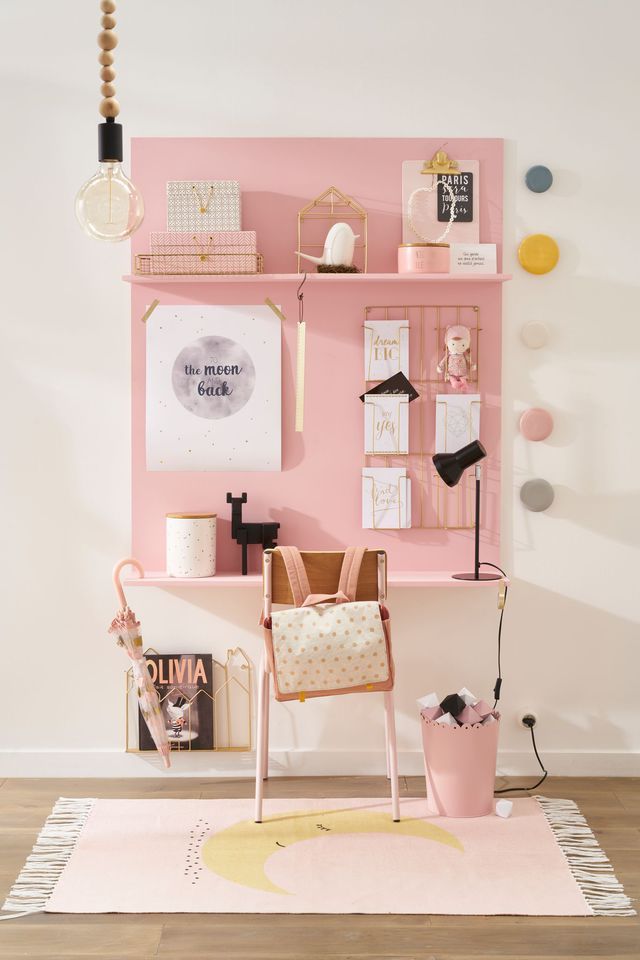 This sweet pink and gold desk area would be perfect for a child, tween or teen. I love that the actual desk space is simple, but the wall panel adds so much color to the room and really creates a statement piece. (source)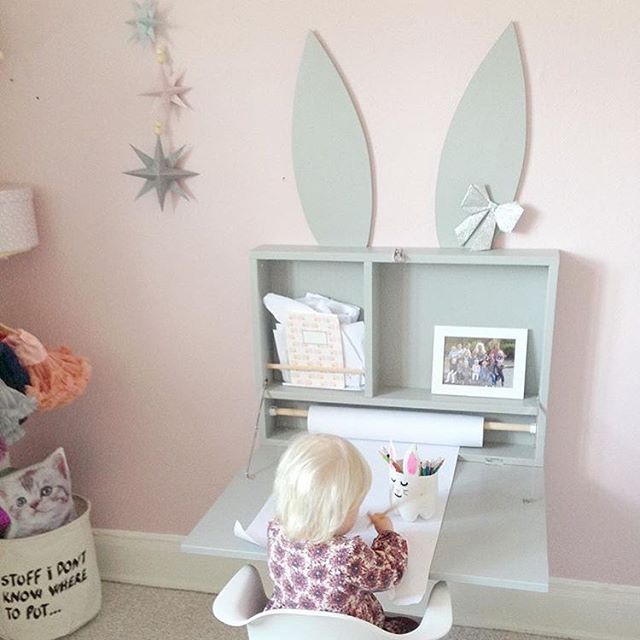 If you are short on space, a fold down desk is the perfect option. This sweet bunny desk is adorable for a toddler or elementary student (though I wouldn't mind having one…). (source)
Built-In Kids' Shared Desks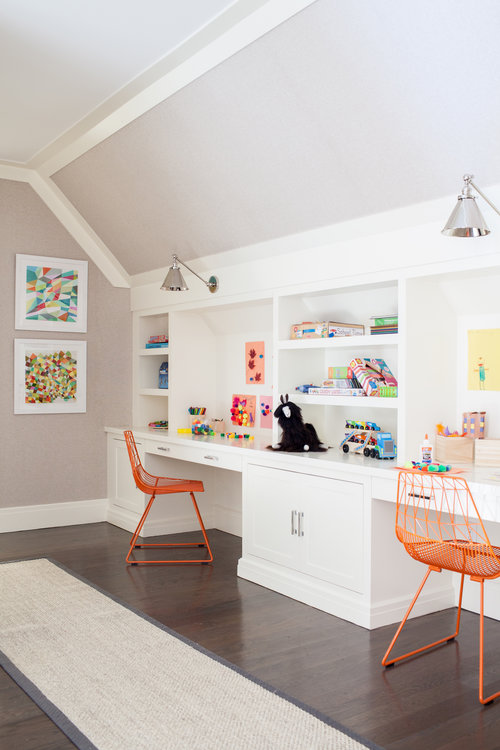 These built-in kids' desks are the stuff dreams are made of… They are gorgeous and simple and will easily work for kids, teens or adults. (source)