When we first moved into our Colorado home last year, it had been completely redone on the inside and sold as a flip. Obviously this had its perks, since we didn't have to put a ton of money into fixing anything right off the bat. It was also a blank slate for me to decorate, which was beyond exciting.
But one of the downsides of buying a flipped house is that everything in it is very plain and builder grade, in order to appeal to the masses. The ENTIRE house was painted the same neutral grey/blue – which, don't get me wrong, is a lovely color. But when it covers the entire house, it gets tiresome.
So one day I got an itch and decided to go nuts and paint our guest bathroom coral with black accents. Except, the color I chose was a lot closer to orange than coral. So for several months, we had a very dark, very orange bathroom.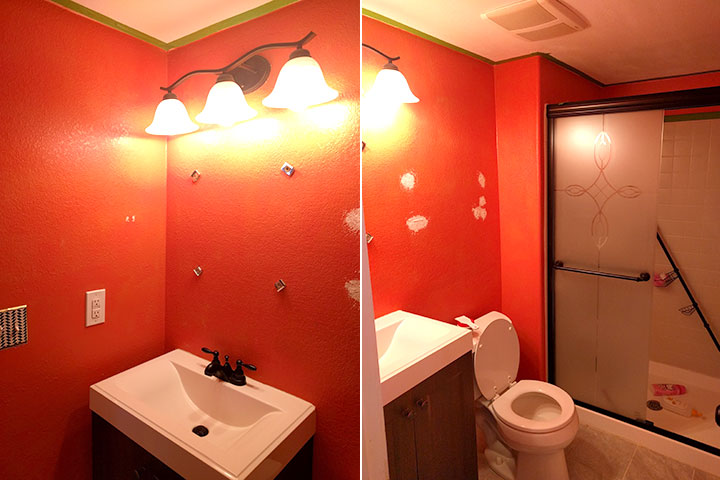 It was bad.
Then I got inspired by a photo I saw in Country Living magazine and decided that yellow was my color. Yellow and white would really brighten it up in there, because it is super tiny and has zero natural light. I wanted to keep it modern with some small farmhouse touches. I also kept the details to a minimum so the tiny bathroom didn't seem any smaller.
Come on in and take a peek at the redo: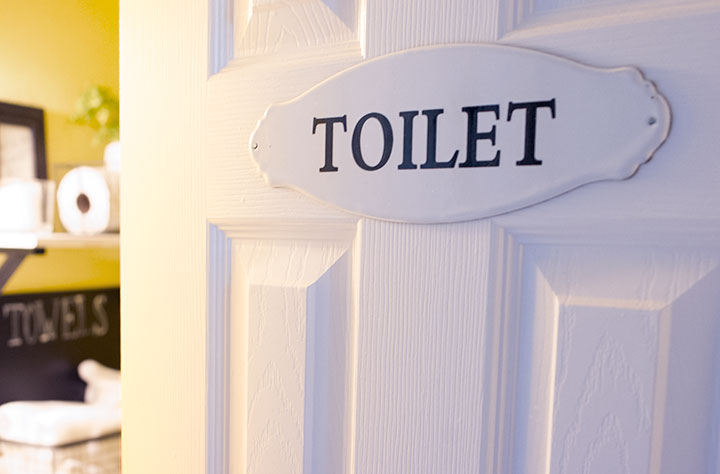 [ "toilet" enamel sign from Amazon ]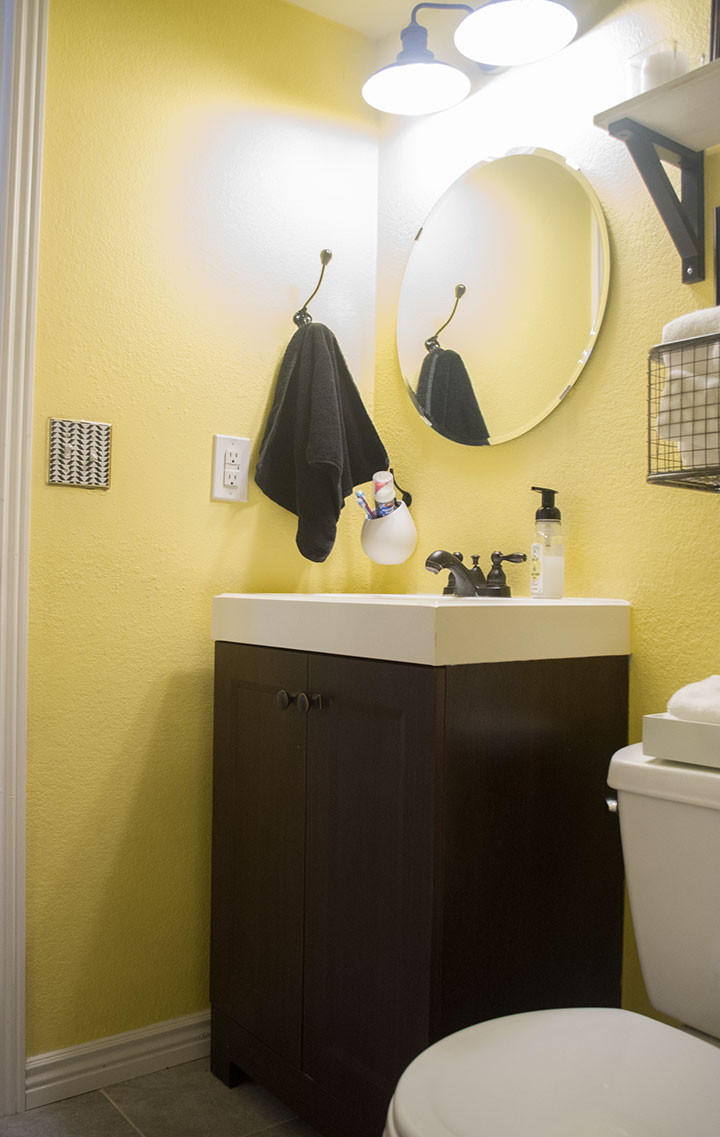 A single shelf (from IKEA) was added above the toilet, which I painted white with chalk paint and distressed on the edges.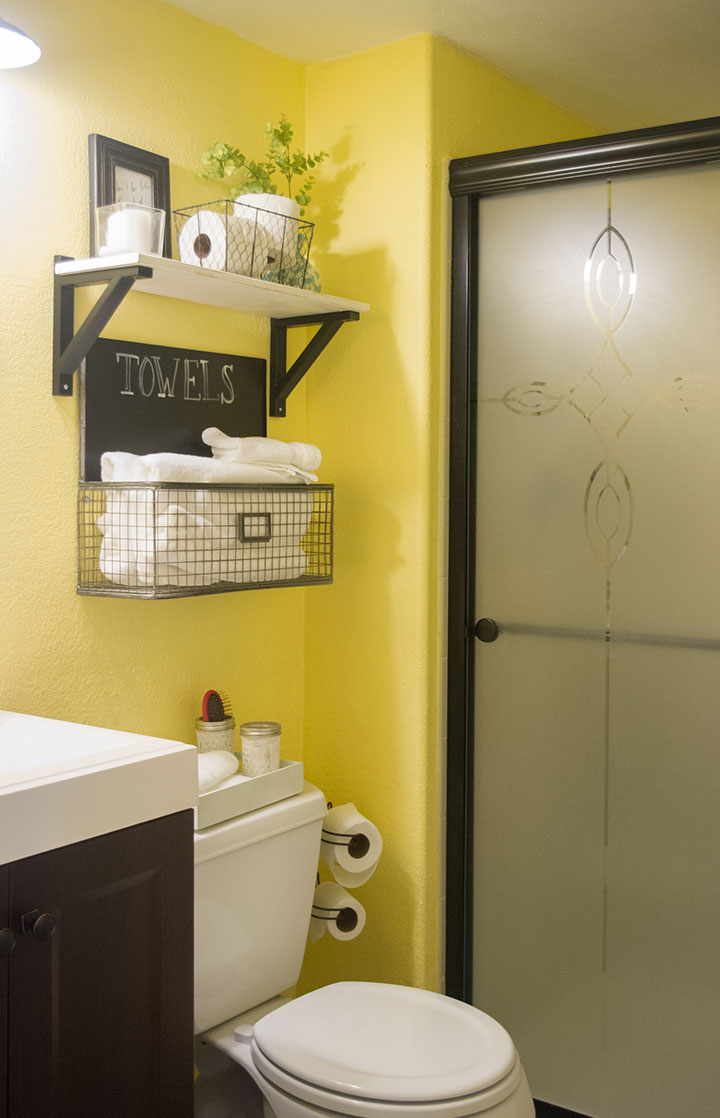 I framed a simple handwritten note that I love, written by the lovely Audrey Hepburn. Pretty good advice, if you ask me.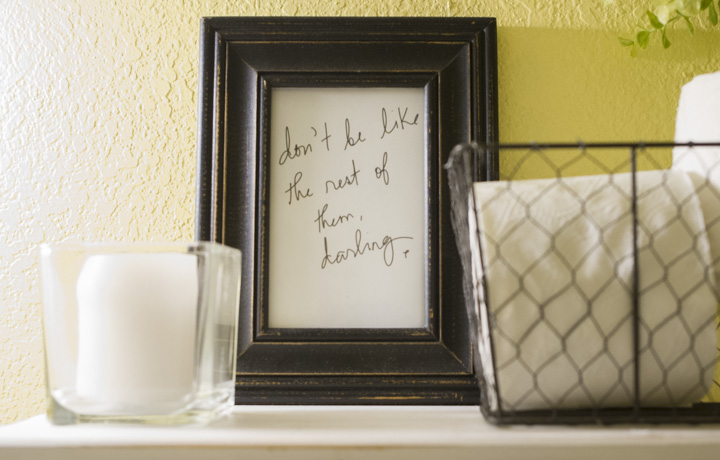 I also found a great hanging basket to use for towels (since there is virtually NO storage in this bathroom) at HomeGoods.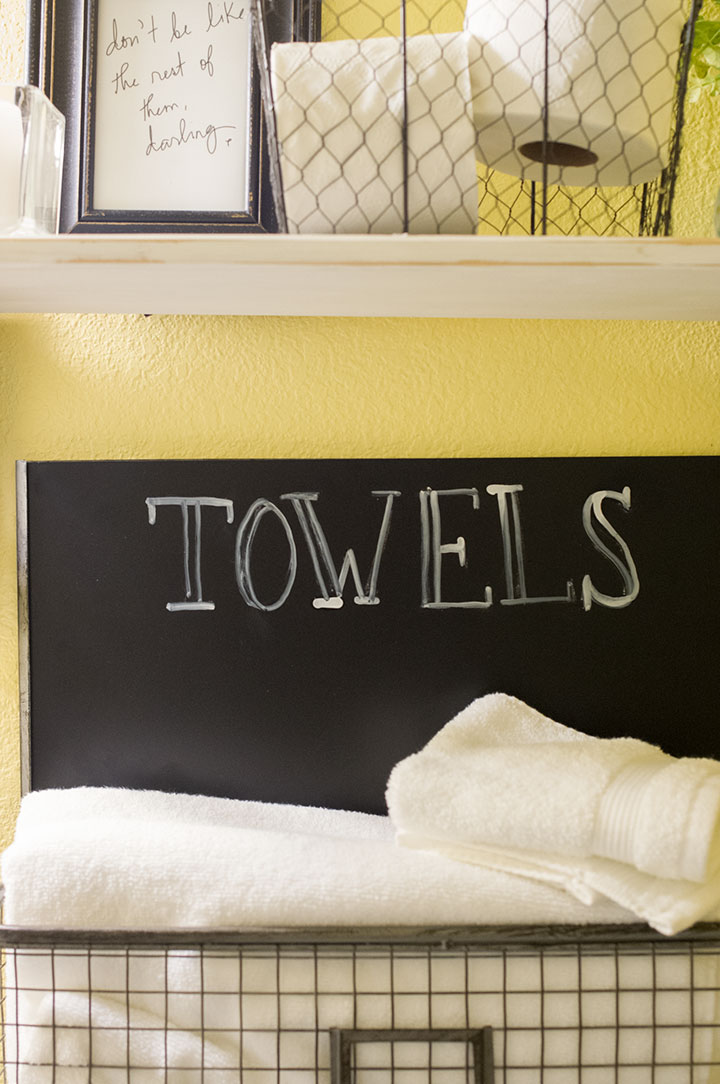 The light fixture has got to be the best farmhouse buy ever at only $25 from Lowe's.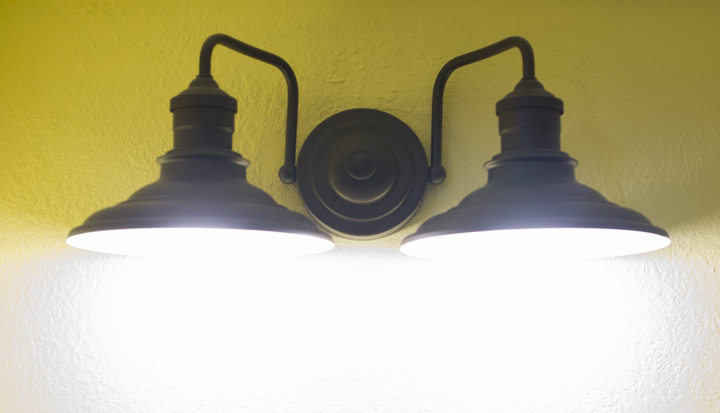 A simple laundry bag from Crate & Barrel hangs on vintage looking black hooks found at Hobby Lobby. I hung the beadboard and trim on the wall opposite the toilet to break up the yellow walls and add some texture to the room.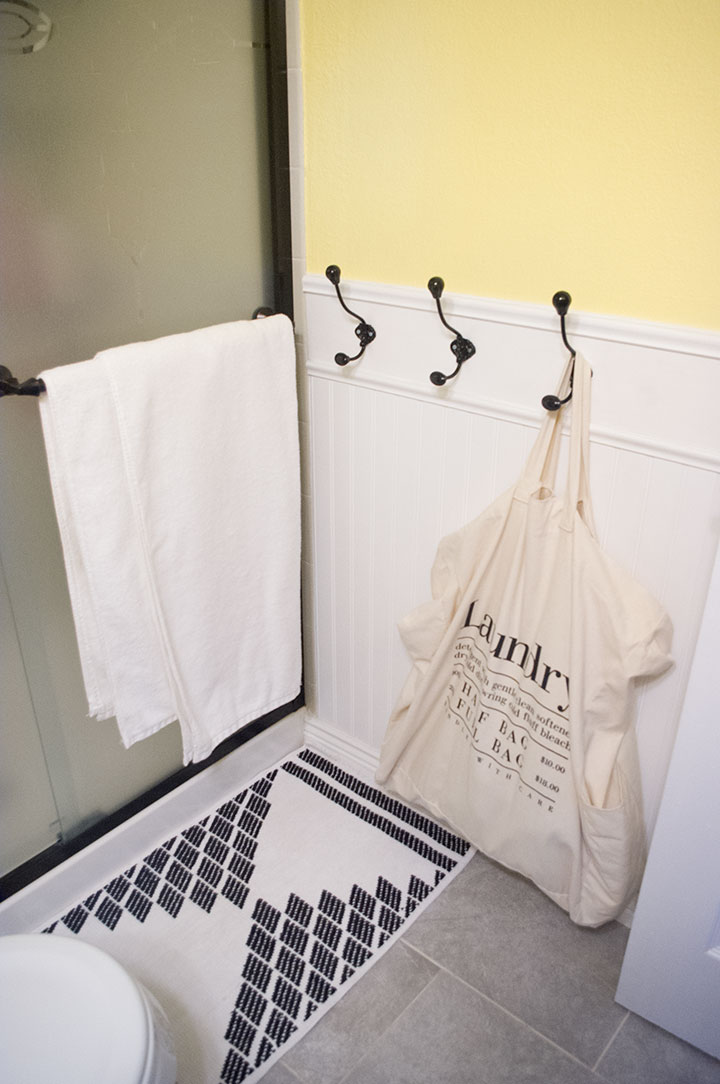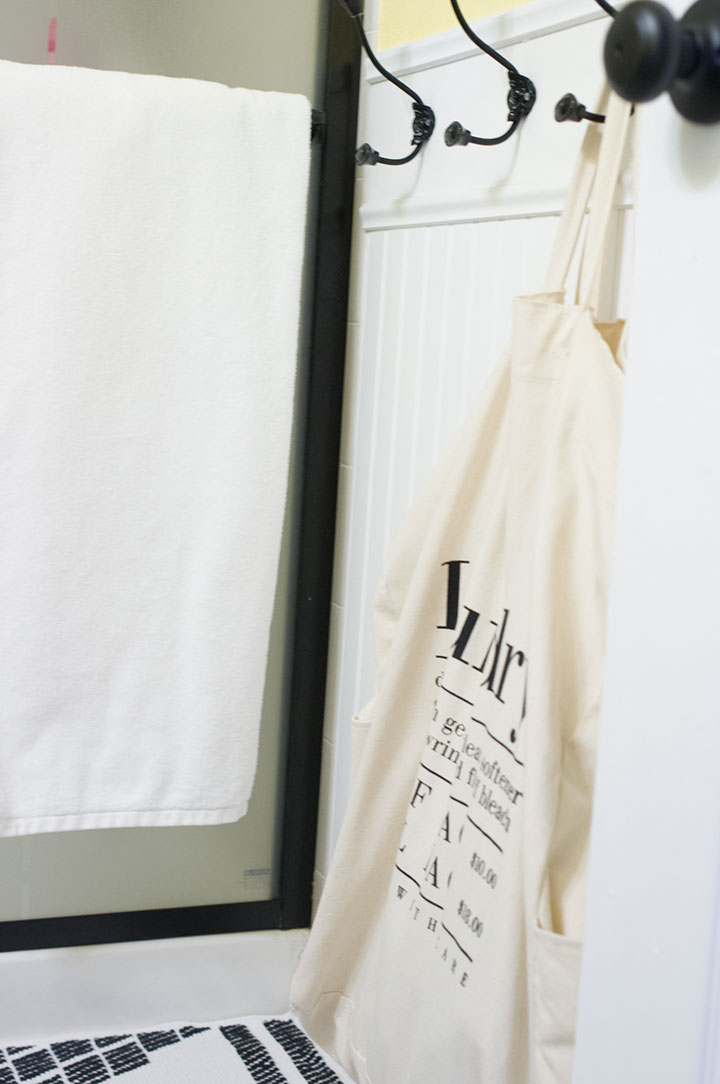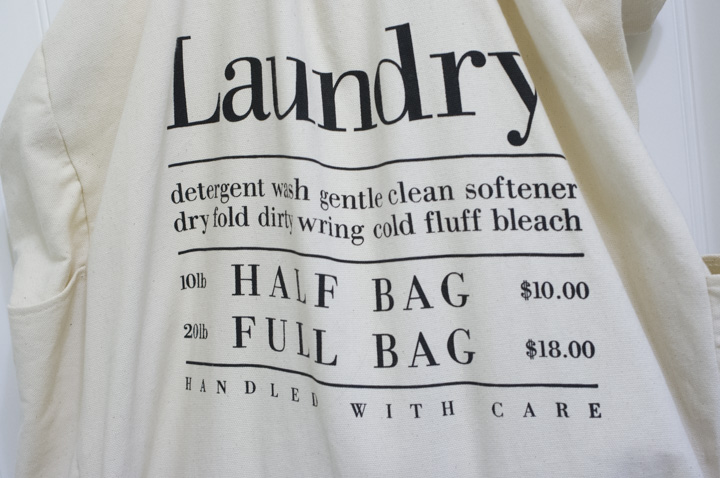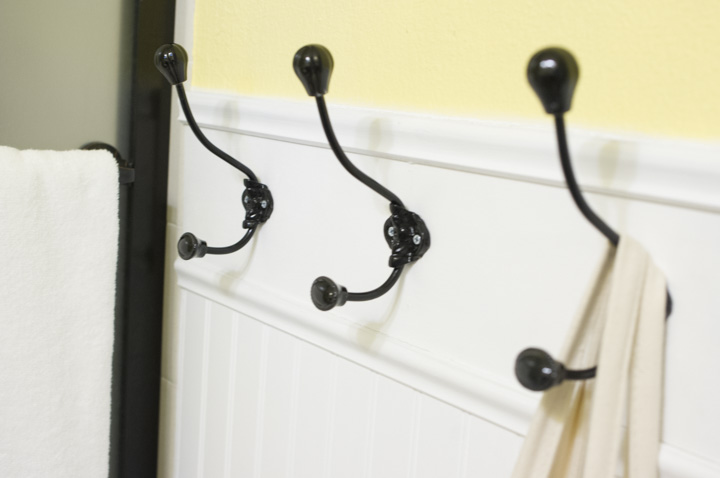 In order to save space on the countertop (because there really is no countertop), I hung a container from Ikea on a hook to hold the kids' toothbrushes.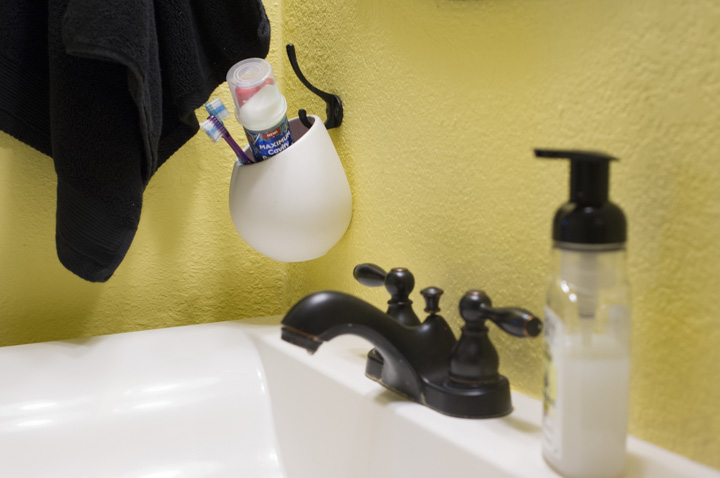 A hair brush for my daughter and Q-tips sit in distressed mason jars in a tray on the back of the toilet… as you can see, I utilized every inch of this tiny space! This tray has been around the block a couple of times. About 5 years ago, I picked it up in the Dollar Spot at Target and turned it into something cute. Since my style has changed now, I really wasn't using it anymore so I gave it new life by spray painting it glossy white and glueing some distressed wood to the bottom (painted with white chalk paint).
Someday I would love the change out the vanity to a pedestal sink, just to give the room some additional space and a little more character. And if I could, I would re-tile that shower and add in a small window to the outside world. But alas, there are larger projects on my list so I'm not sure that will ever get done.
All in all, it's a much brighter and happier space. And I feel like it flows better with the rest of the house than it did before. As far as budget goes, I would say I spend about $85 on the whole project; $25 for the light fixture, about $35 on paint and primer and $25 on hooks and miscellaneous items. Not too bad for a bathroom upgrade.