I am really not a fan of Halloween decor. I mean, every October I really try to get in the mood, and I occasionally decorate from year to year; but it's just really not my thing and I end up taking it down as quickly as I put it up. It's hard for black and spiderwebs and skeletons to feel inviting… This year I decided to stop trying and just skip Halloween and jump right in to fall decor.
And I'll be screaming, "Screw you, Halloween! I prefer pretty fall neutrals!" all the way.
I can't wait to decorate our modern farmhouse with white pumpkins and neutral fall colors. It's pretty simple to get the feeling of fall with some burlap, ripe apples in a chicken-wire basket, cotton wreaths and wooden accents. Oh, and sunflowers. Sunflowers everywhere.
The mornings seem to be getting cooler and cooler around here lately, and I can feel fall creeping in. So I guess it's time to get to decorating! Here are some farmhouses decorated for fall that have got me all excited:
Fall Foliage in a Rustic Bucket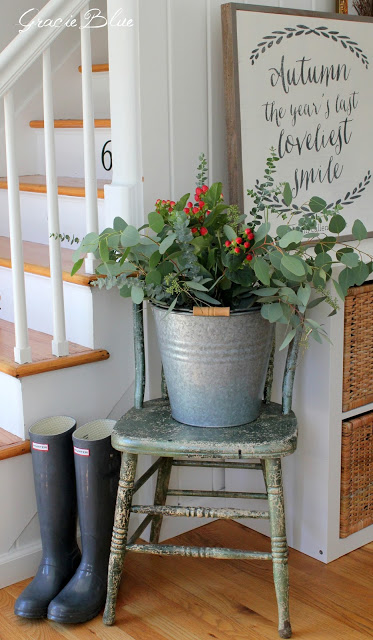 graciebluetheblog.blogspot.com
---
Pumpkins scattered in front of a white house #lifegoals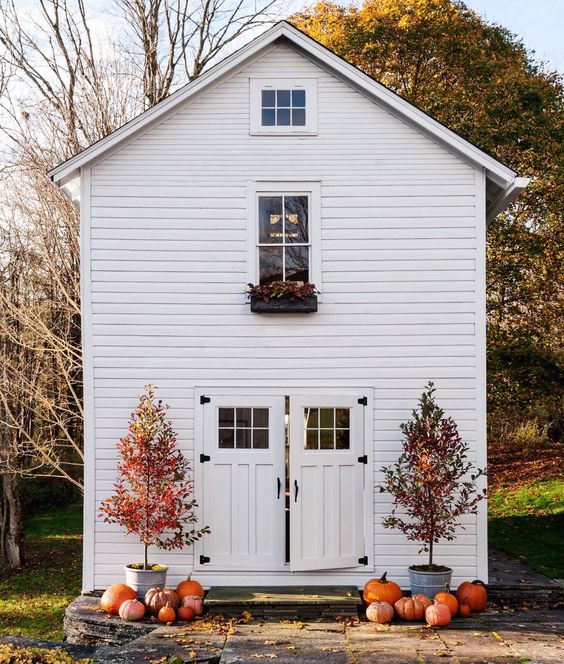 ---
Apples everywhere. And I do mean, everywhere.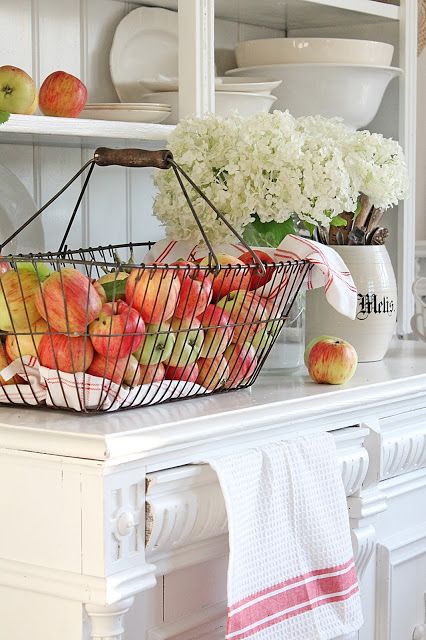 ---
Antlers in your tablescape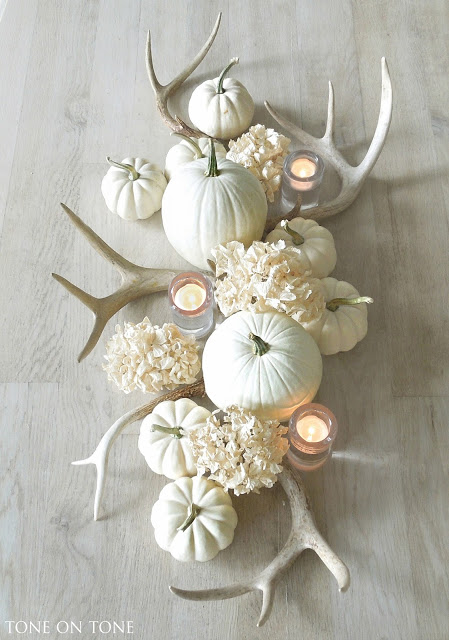 toneontoneantiques.blogspot.com
---
An inviting fall entryway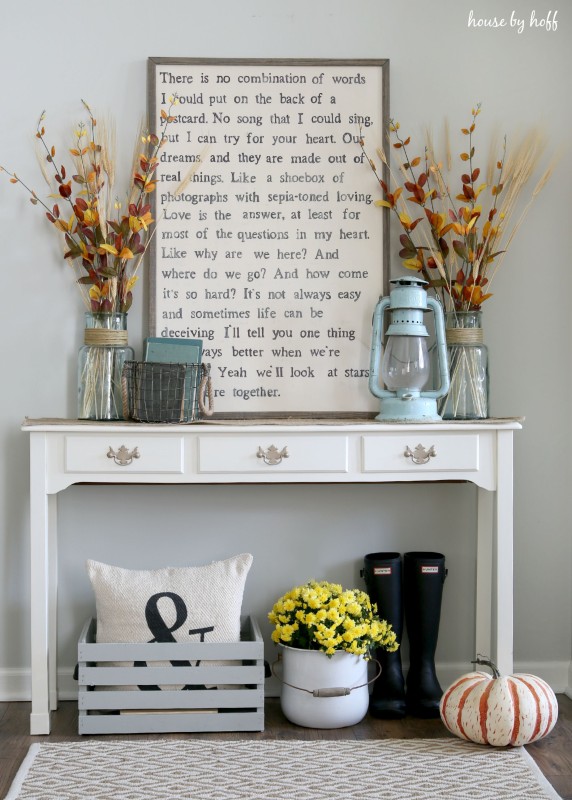 ---
Chalkboard updated for fall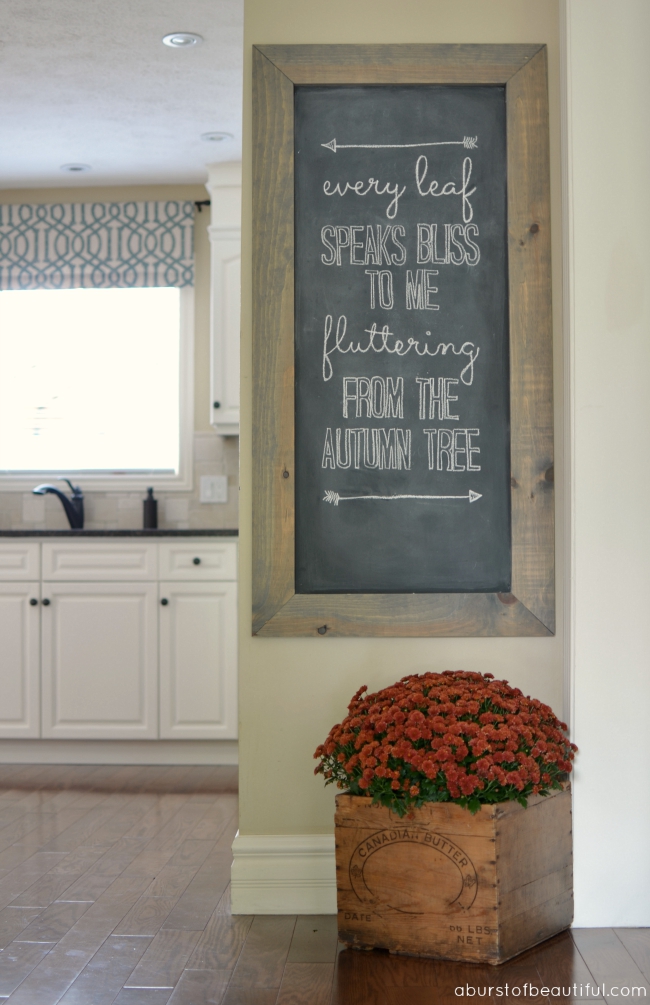 ---
"fall" galvanized letters (for the win)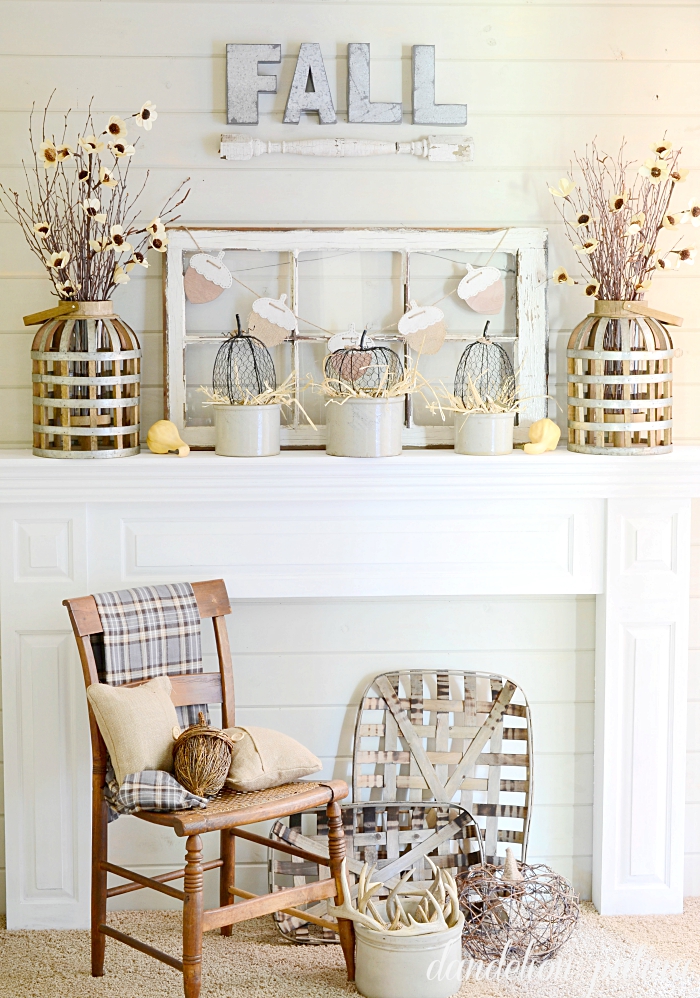 ---
DIY rustic fall sign & logs (lots of logs)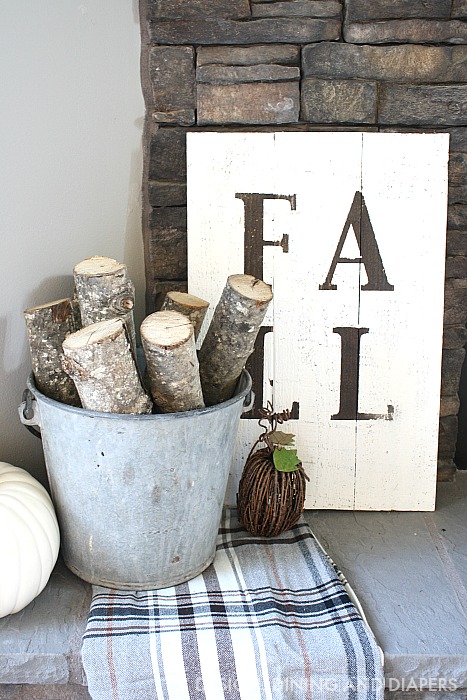 ---
Pumpkins in a basket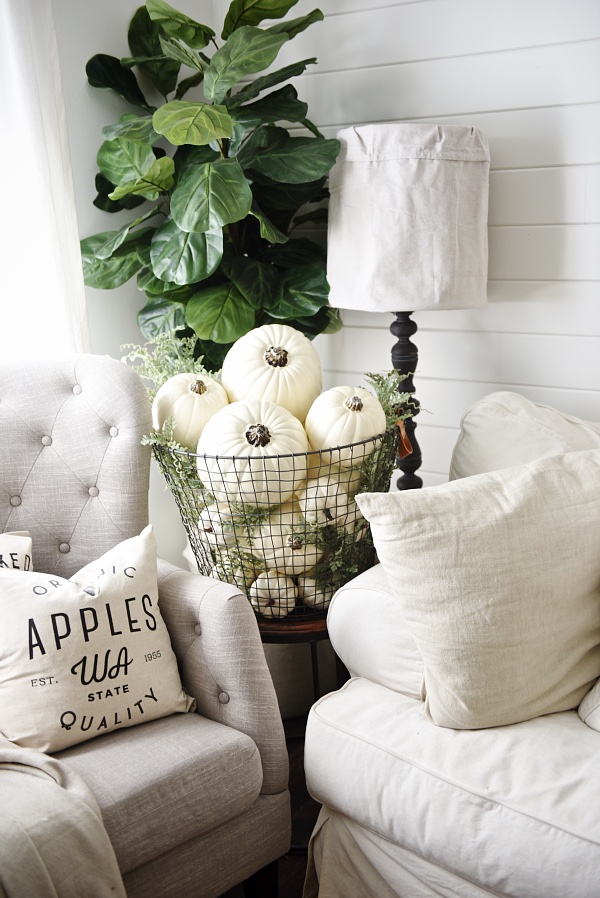 ---
Thankful pumpkins on a killer wood mantel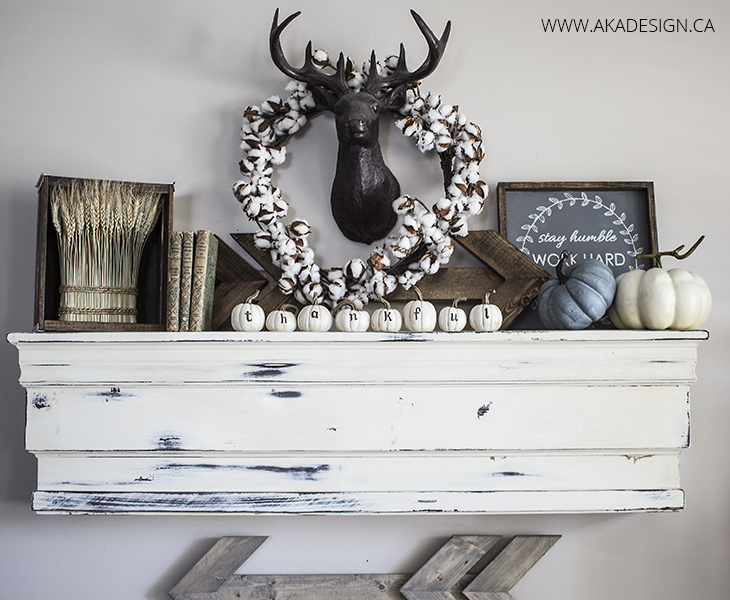 ---
Simple display of fall flowers in pitchers