Ok, so technically it is in the 30s right now and I have about 2 feet of snow blocking a good portion of my windows. But I won't let winter's last storms get me down; I'm thinking about sunshine and spring and backyard barbecues. It's on its way, so I might as well begin preparations, right?
We bought our house last year and didn't have any funds to do much to the outside. I have big plans for both the front and back yard, but of course, it will likely take us years to accomplish it all. So for this spring, I'll be picking out a few simple and budget-friendly ideas to at least get started on the transformation.
I've been pinning like a mad woman lately, and thought I would share some of my backyard finds with you. I bet you're just as ready for warmer weather as I am (unless you're reading this from California, in which case you are just anticipating more of the same warm weather you've had for the last 2 years…).
So here are some awesome backyard ideas for this spring and summer that I can't wait to get started on:
DIY patio privacy screen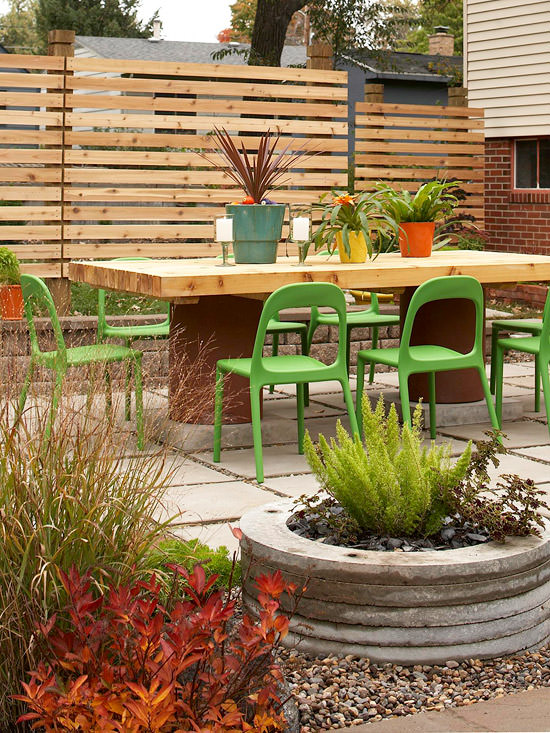 (source: thebudgetdecorator.com)
One of the things our backyard lacks is privacy. Our house sits up on a small hill and has a deck out back. Because it is elevated, it is easy to see the deck over the fence and into our home from the street (we're on a corner), which weirds me out a little. We had three big trees in our backyard that offered decent coverage (especially when they are fully in bloom), but had to cut one down and trim the others in the fall so now I feel completely exposed! This summer, I would like to build a simple wooden privacy screen in the corner of the deck to block the view into our home, and give us some privacy when we dine on the patio.
DIY pergola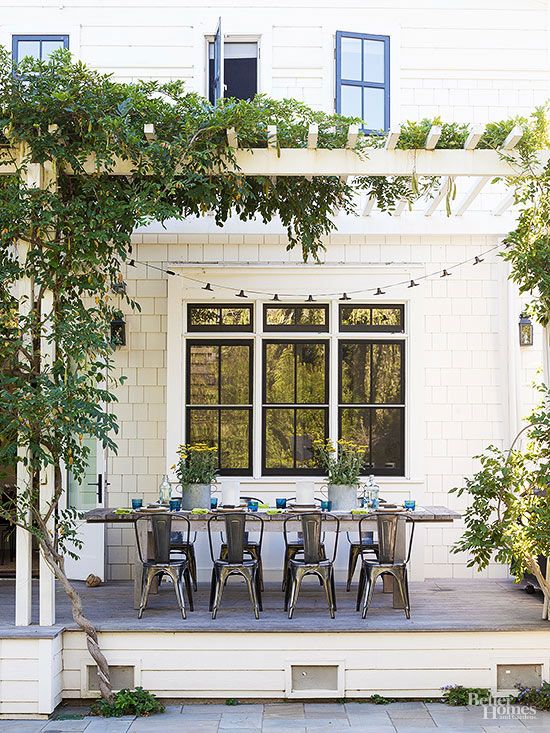 (source: BHG.com)
Our deck also lacks any kind of coverage and I would LOVE to build a simple pergola attached to the house. I think it may be a little out of my DIY abilities (even though several blogs claim it's pretty easy). This may be further down the line, but some light coverage and place to hang my patio lights from would be ideal. How could you not want a pergola when you see something as gorgeous as this?
Multi-level play structure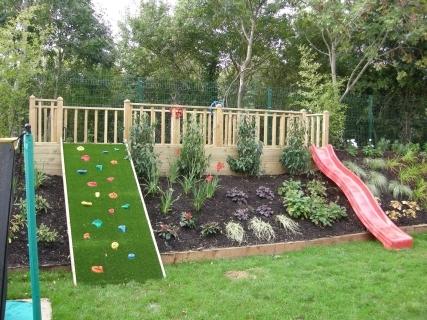 (source: coupons.com)
We have a very sloped side yard and have been trying to think of the best way to utilize it. I came across this multi-level play structure on Pinterest and knew my kids would love it! It might be quite an undertaking to try and build, but how awesome would it be?
DIY garbage can storage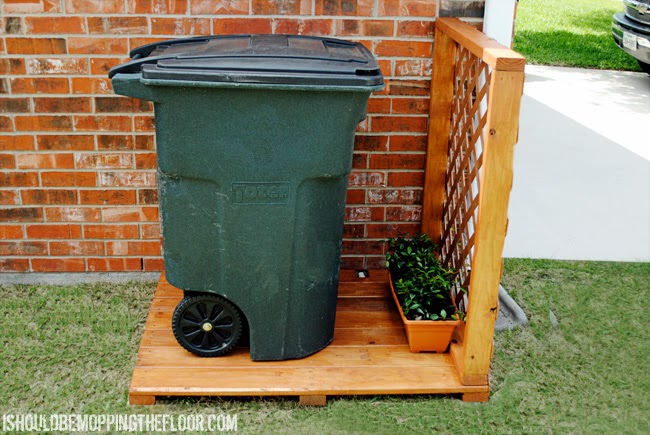 (source: ishouldbemoppingthefloor.com)
We really need a place to put our garbage cans. They started out in the garage, but they take up too much space and get too stinky. Then they migrated to the side of the house, but you have to drag them over the lawn to get there and through our gate, which severely needs fixing because it's crooked and hard to open (put that on the to-do list as well…). If we could build something like this on the other side of the house, we could simply roll them up the driveway and plop them behind it.
DIY pallet walkway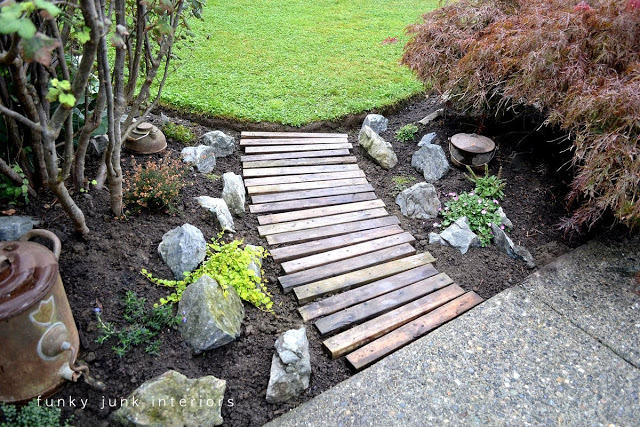 (source: funkyjunkinteriors.com)
I've got a couple of places where we need to put in a walkway so we aren't constantly walking in mud. This is such a simple and adorable solution!
Painted front door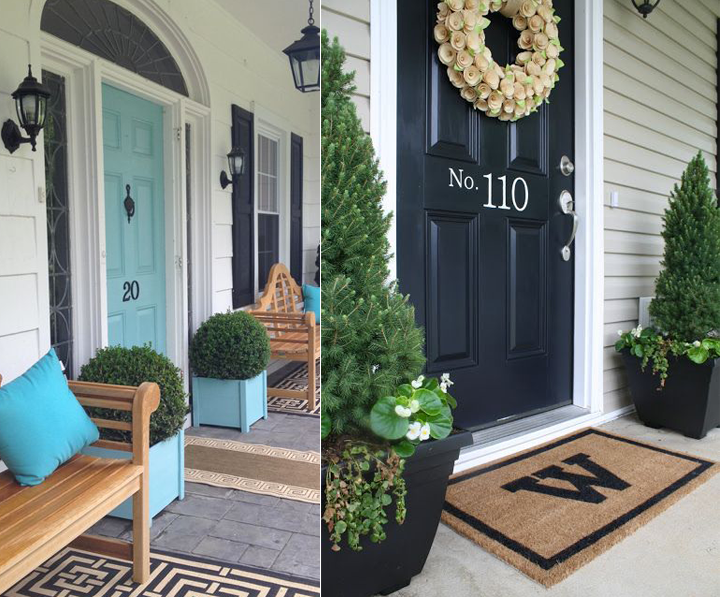 Our very neutral home is in major need of a paint job. An outside paint job probably won't happen this year, but I want to get the process started by painting my front door (which is currently beige – blah). The only question is, what color? I am leaning toward black or teal at the moment. Decisions, decisions.
What's on your spring to-do list?