We're not quite there yet and I don't want to jinx anything… but we are currently under contract for a home and should be closing VERY soon. I am peeing my pants with excitement (figuratively, of course).
Aside from the joy of owning our first home and having a place for our kids to grow up and build life-long memories (oh Lordie, here come the sappy mom tears *sniff*), the best part is that for the first time in a long time, I will have my very own office – an entire room dedicated to what I do. And that makes me super happy.
Although I have a list of about 9 million things I want to do with the house, it's probably going to take me about 15 years to accomplish them all (money – or lack thereof – is lame). But my husband and I both decided that the office should be a priority since I work nearly every day from home and he works many late nights.
So I've been pinning ideas like crazy (naturally) and have some ideas in my head for how I want it all to look. I have decided on white walls, an off-white ceiling and accents of gold, pink and orange.
Here are some pictures that have fueled my nightly office dreams: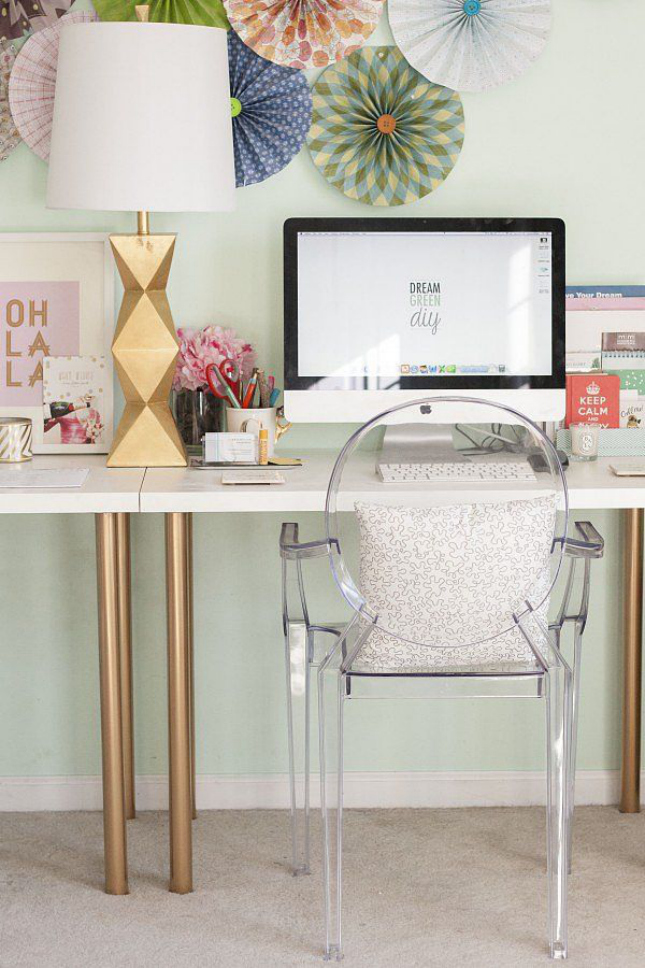 [ white desk with gold legs and a lucite chair, source ]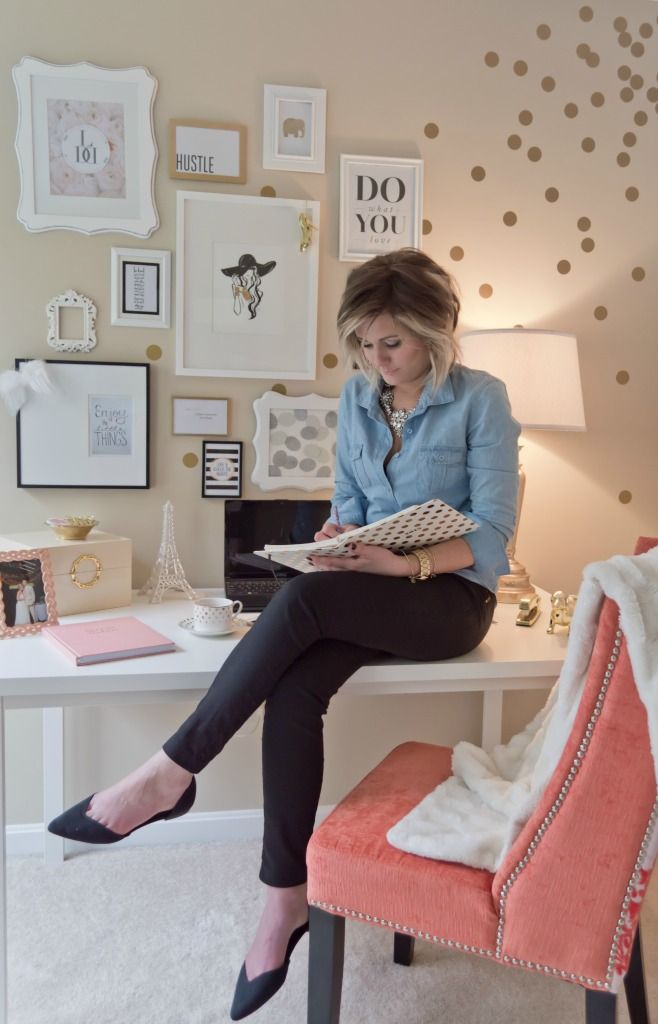 [ gold wall dots, source ]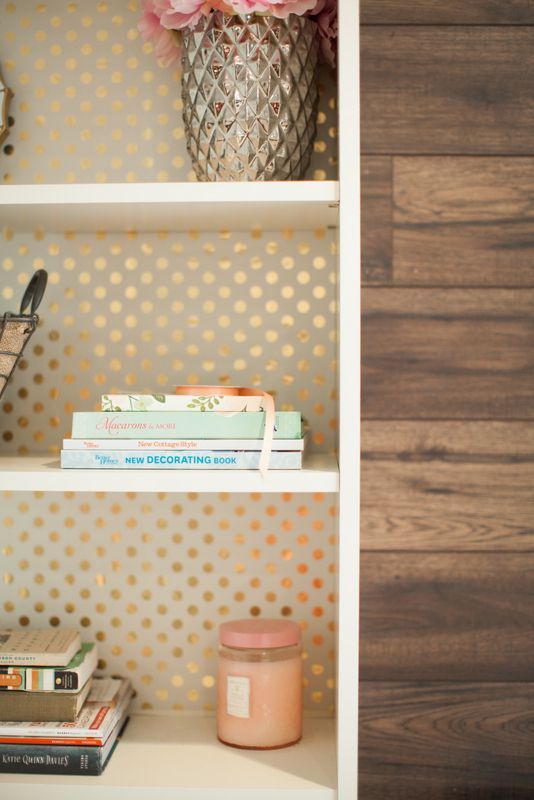 [ gold polka dot bookshelf, source ]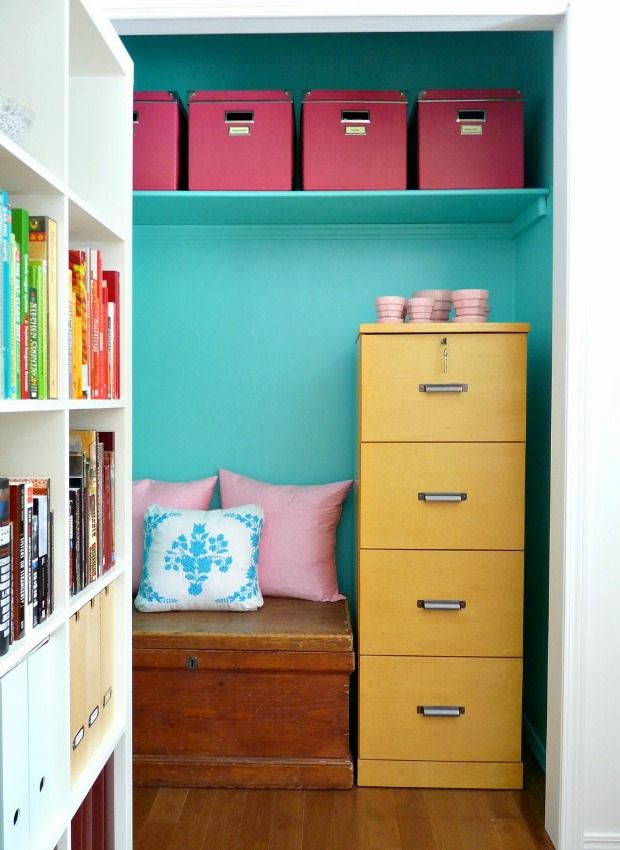 [ closet redo – make use of all that space!  source ]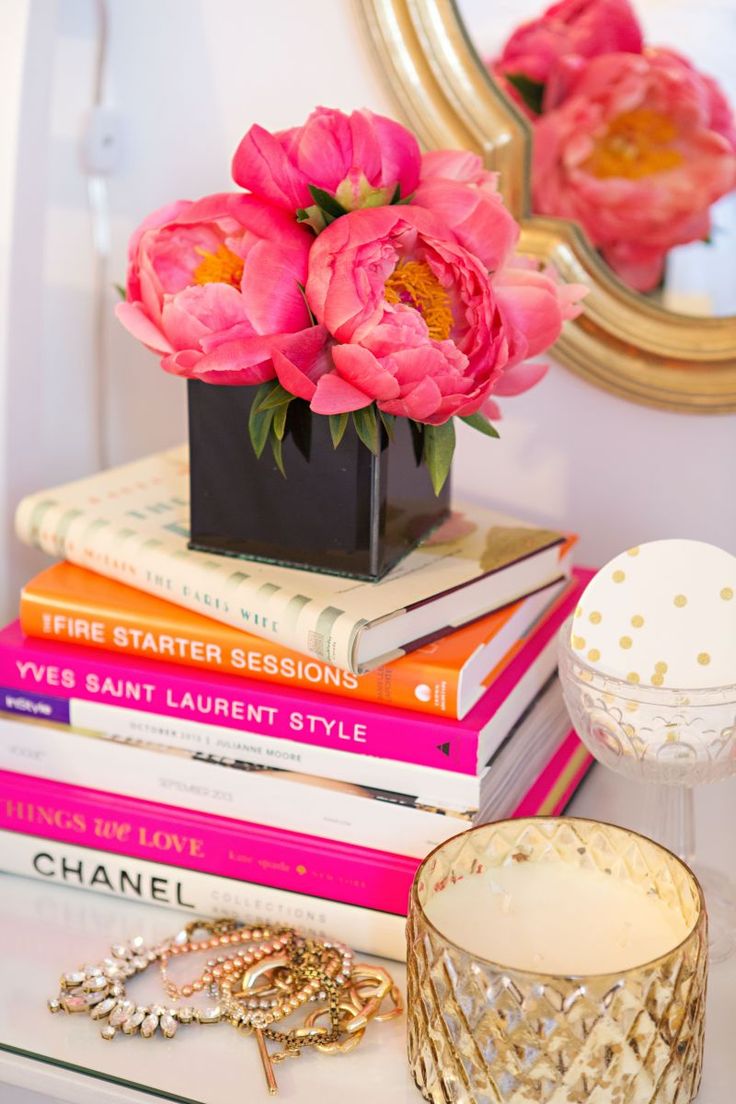 [ Pink and orange accents, source ]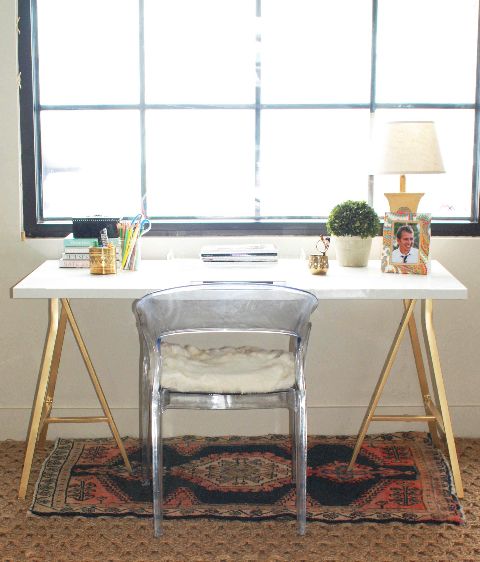 [ Gold painted trestle legs from IKEA, source ]

[ White office chairs, source ]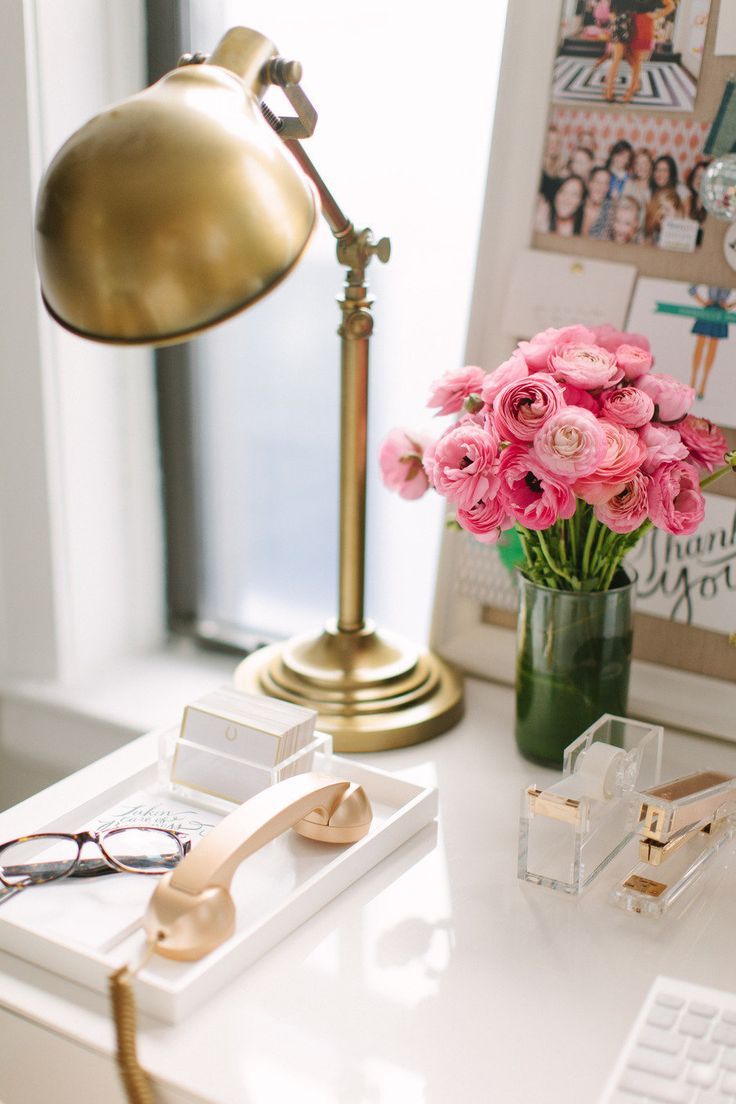 [ Gold industrial lamp, source ]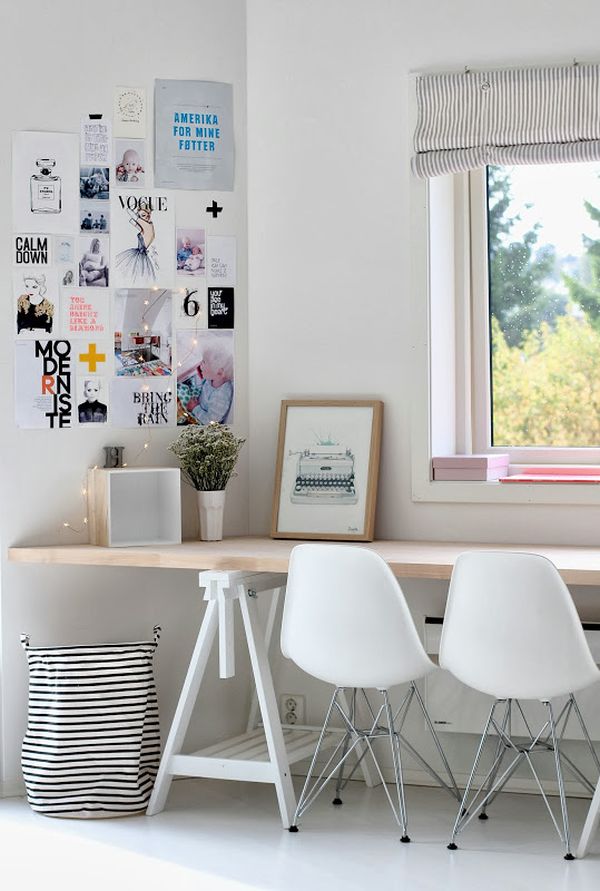 [ White Nordic work space, source ]