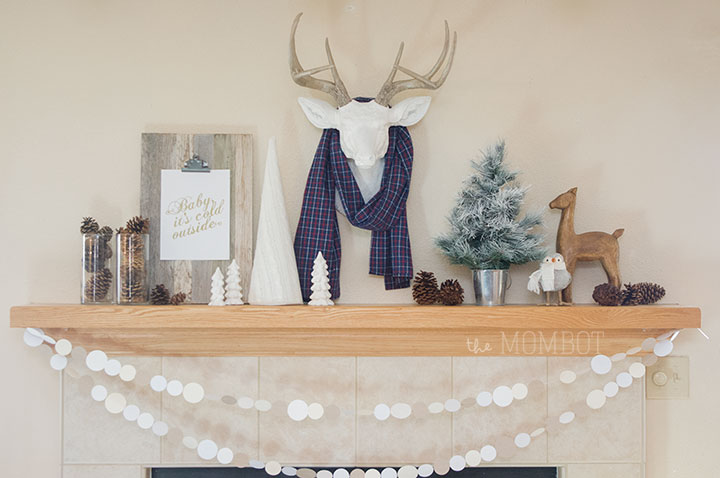 Christmas may be over, but winter is still in full swing.
So while I packed away all of my Christmas decorations, I did leave a few things out so that I could "winterize" my mantle. I'm all about longevity, so I'm thinking this will work for the next couple of months before I have to update it. By that point, I may just be ready for the monotone display to morph into something colorful and bright for spring.
The deer, green tree, pinecones and little bird were all Christmas decor, and I hit the Christmas clearance sales to find the rest. I was stoked to find the white sweater tree on clearance at Hobby Lobby for $3 and the little plaster trees for only $1.99 at Michaels (which I spray painted white and added white glitter spray to as well).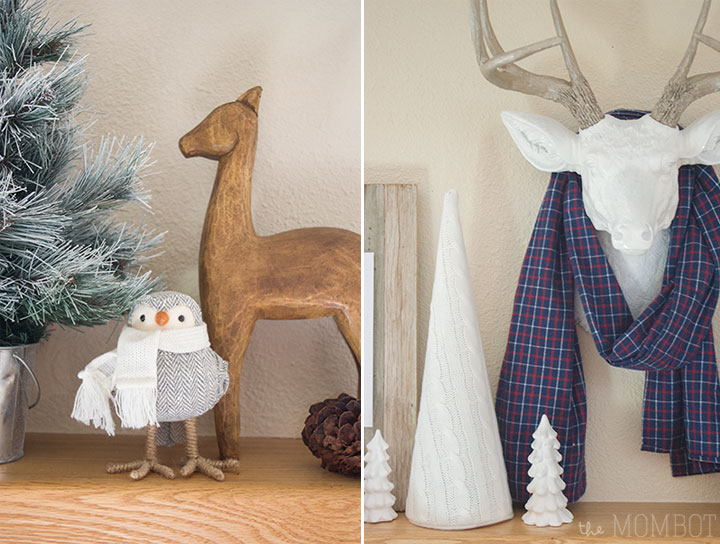 I gave Ruby a scarf, too. Seemed appropriate.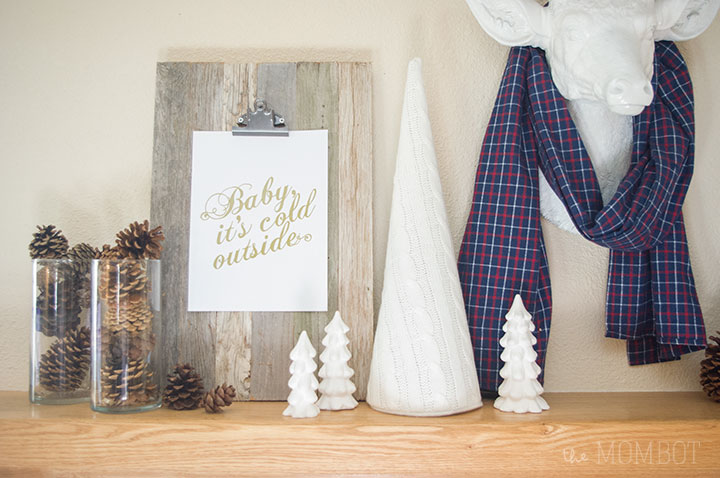 The "baby, it's cold outside" art was something I DIYed. I laid out the design on the computer and then converted it to an outline in a light gold color. After printing, I actually colored it in with a gold metallic pen. I love how it turned out (and I must say, my coloring skills are really quite impressive)! I wanted to create a gold foil print since they are all the rage on Pinterest, but after reading tutorials and realizing I didn't have the supplies, I turned to the good ol' color-in-by-hand process instead. I'm so old school.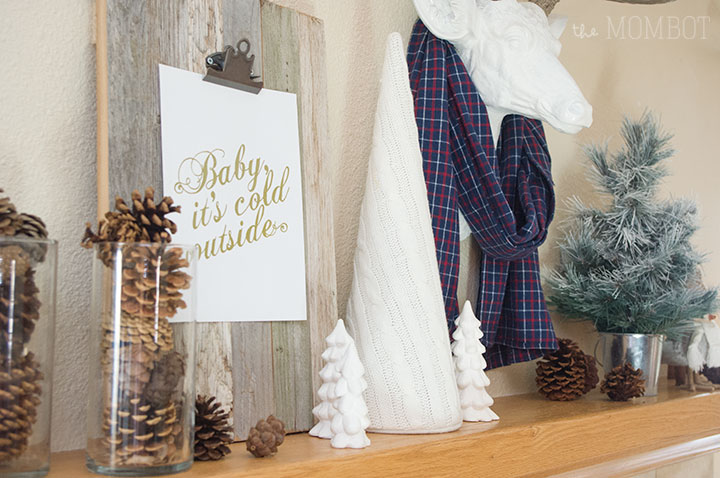 I also DIYed the circle bunting with scrapbook paper that cost me about $2 for all 4 sheets. I love how easy these are to make!
That's about all there is to it. Are you still celebrating winter or have you moved on to greener pastures (pun intended)?