Call me crazy, but I'm pretty sure unicorns are nothing new… these mythical creatures have been around forever, haven't they? Didn't Rainbow Bright ride on a unicorn? Or was that just a colorful horse? Either way, I feel like they were present in my childhood.
So why on earth are they blowing up right now with little girls (and women)? Beats me. But that's kind of how trends work… they make absolutely no sense. Quite frankly, I'll take unicorns over princesses any day, so the fact that my daughter loves them doesn't bother me all that much. Plus, pink and gold are a pretty adorable color combo.
I don't have any answers for you regarding current unicorn popularity, but I can help feed your (and your child's) obsession – don't worry, you can thank me later.
There are so many adorable unicorn products on the market right now for both girls and women. Everything from fuzzy pink unicorn slippers to graphic shirts to gold jewelry; and it is making Christmas awfully easy for those of us who have to buy presents for girls.
So here are some of my favorite unicorn items out there right now. I went ahead and picked out seven for girls and three for women (cause I know you have unicorn mania, too).
Unicorn Gifts for Girls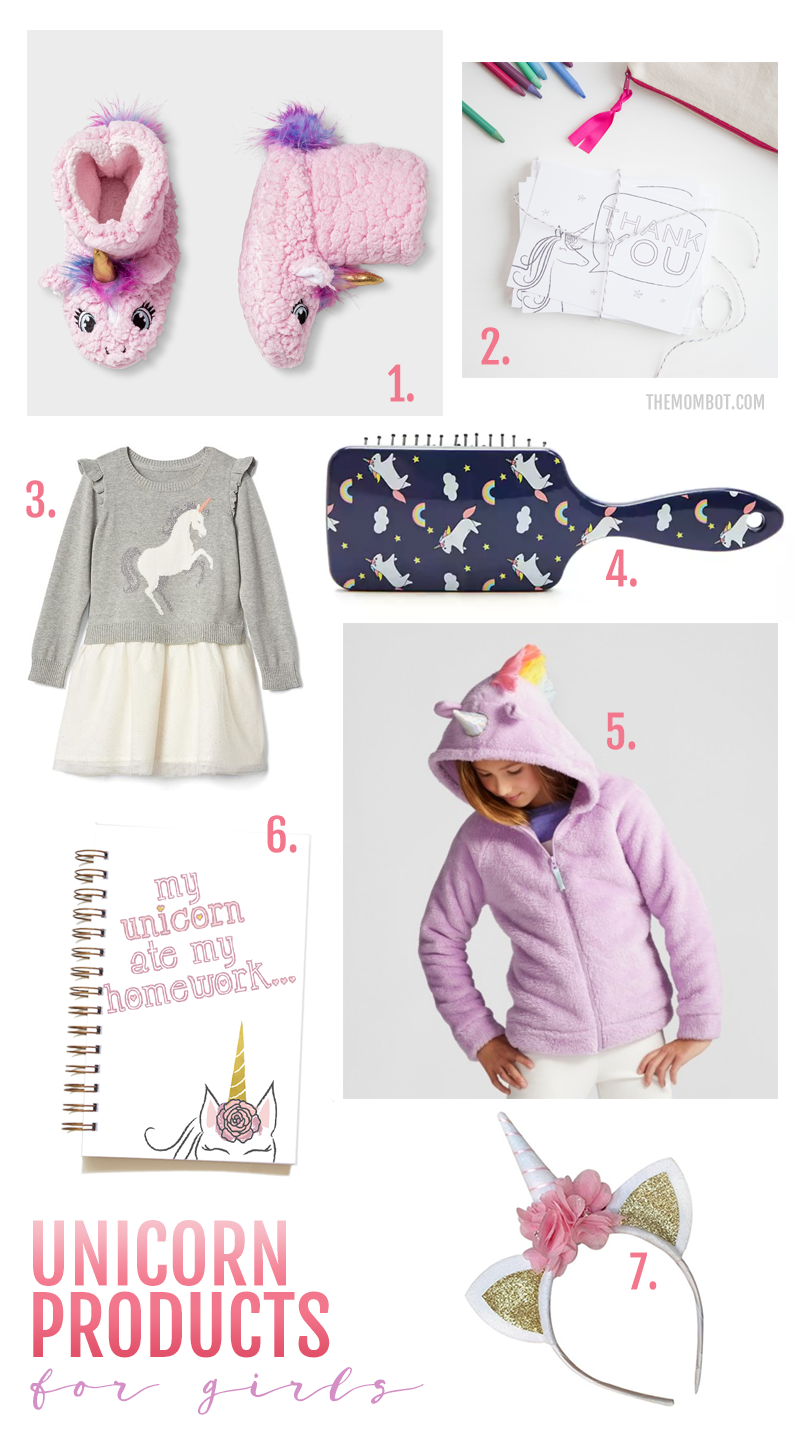 1. Unicorn Slippers for Girls $12.99 at Target
2. Unicorn Color-In Thank You Notes $10 from Nuts & Bolts Paper Co. on Etsy
3. Unicorn Dress for Toddlers $29.99 (sizes 12m-2yrs) at Gap
4. Unicorn Hair Brush $3.90 at Forever21
5. Unicorn Hoodie for Girls $20 at Target
6. Unicorn Lined Notebook $12 from Nuts & Bolts Paper Co. on Etsy
7. Unicorn Headband $7.99 at Amazon
Unicorn Gifts for Women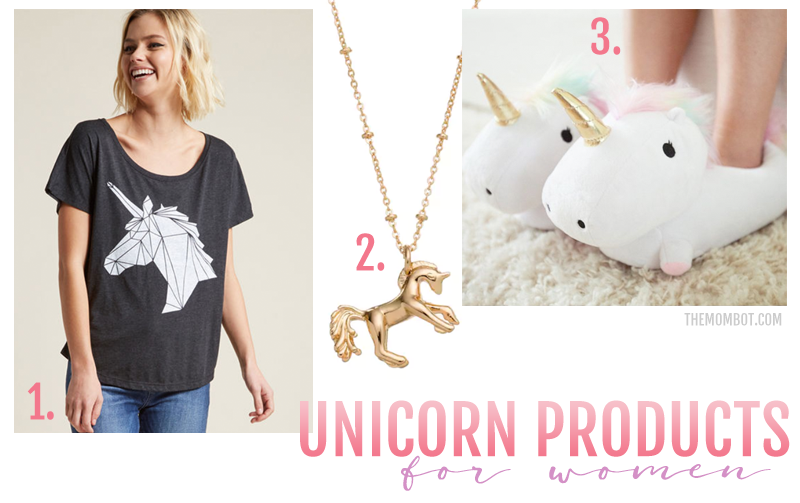 1. Light Up Unicorn Slippers $44.99 at Modcloth
2. Unicorn Gold Necklace $14 by Lauren Conrad at Kohls
3. Unicorn Graphic Tee $29.99 at Modcloth