This year for Father's Day, I wanted to give the Mr. something that would help him know just how loved he is, and something that would remind him of his last day as a Father of two (we were induced with Graham the day after Father's Day).  So when I decided to do one of those cheesy "we love dad" Father's Day photos, I made sure to get in the shot so that Graham would be included as a still-in-the-womb baby.
Have you got any idea how hard it is to get a photo of two kids under 4 and yourself with the camera on a tripod and no one behind it yelling at the kids to look at them? Yikes. That almost put me into labor.
We tried the previous day to get a picture of us standing together outside, but none of them turned out. At least one of the kids wasn't holding their sign facing the camera in each and every picture or they were making a weird face – which is not uncommon for my children…
So on day two, we settled in Graham's nursery (it has the best lighting and is one of the only rooms with a blank wall that we could sit against for a backdrop) and tried again. It worked much better for us to be sitting as opposed to standing since our height difference is so great (something I realized from the previous day's shoot). To get the picture, I propped the camera up on the floor with some towels, knowing I wanted the blurred floor in the foreground. And then came about 800 "look at the camera!" and "hold up your sign!" and "just one more, I promise!" phrases spoken by yours truly.
Father's Day Photo Gift
Step One: Take Photo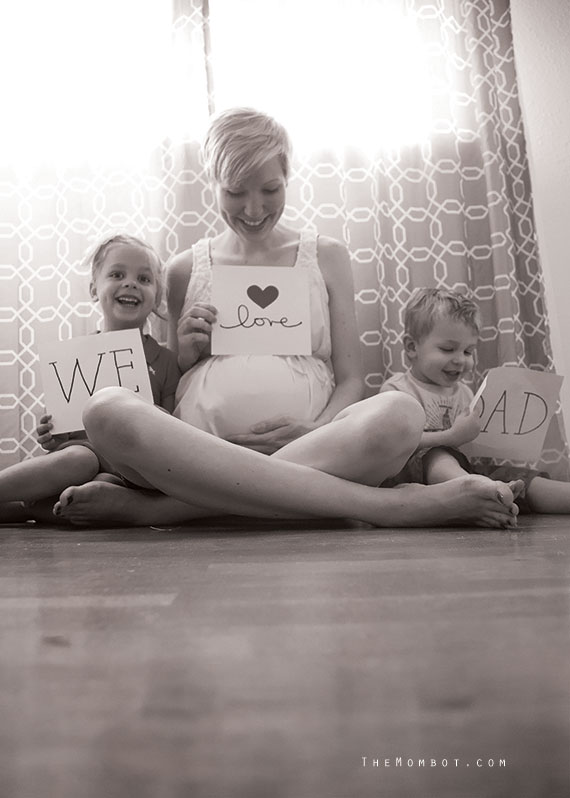 I was thrilled when I looked at the film and saw this photo. We were all smiling and you can pretty much tell what each of the signs says, even though Lincoln's is a little covered. I figured my husband was smart enough to decipher the "dad" on his card (update: he was).
To complete the gift, I had Mia fill out and draw on these free printables from She's Kinda Crafty. I thought they were super cute and easy for a 4-year-old to complete. I had to resize them to 5×7 to get them to fit in my frame before printing.
Father's Day Photo Gift
Step Two: Fill out and frame printable Dad fill-ins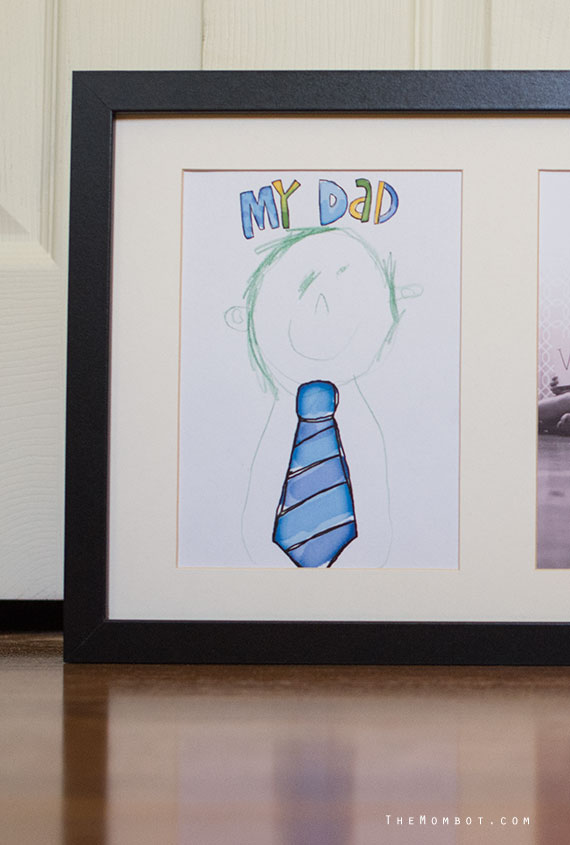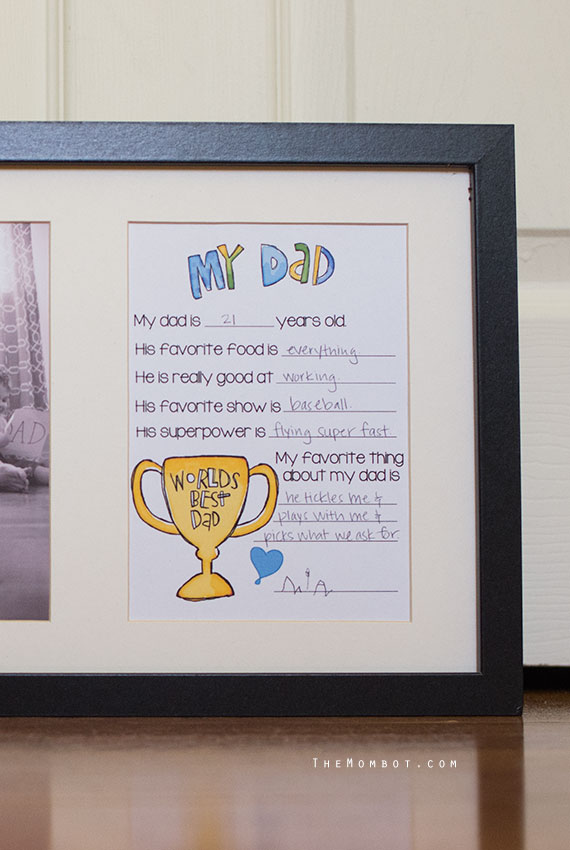 My daughter was so proud of the help she put into his gift and I know my husband will be proud to show it off at work. We gave him lots of other goodies on Father's Day too, but this was my favorite. There's nothing like a heartfelt, handmade gift, don't you think?