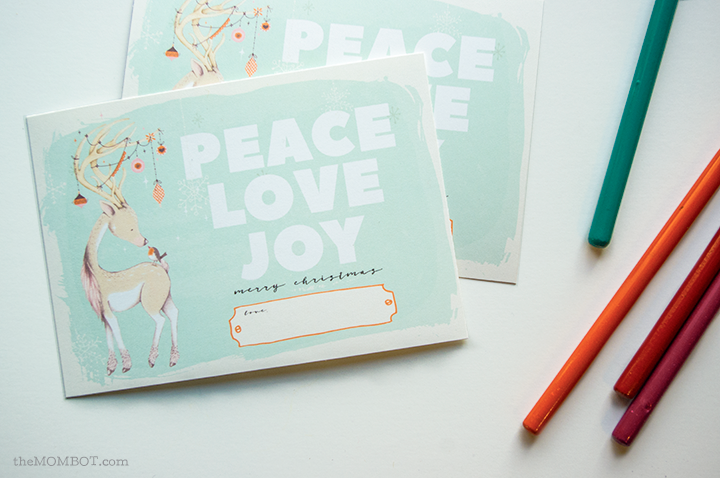 As a parent, you know there are always people to give cards/gifts to during the holidays that really should come from your kids… teachers, bus drivers, neighborhood friends, babysitters, etc. A "Merry Christmas" directly from the kids seems so much more appropriate than one from their lame mom.
So I was on the hunt for some Christmas cards that could be from my kids, with a little bit of a personal edge to them. As is my usual method (cause I like to do things the hard way), I decided to just whip some up instead of searching for them. That's how these cute little cards came about.
The kids can color-in the "peace, love, joy" words (my kids opted for rainbow colored letters, because clearly that screams "Christmas"), and then sign their name in the box. The back is blank, so older kids can write a more personal note if desired. But this seemed like just the right amount of work for my 4 and 6 year old, and they were still able to hand something over that they put time into.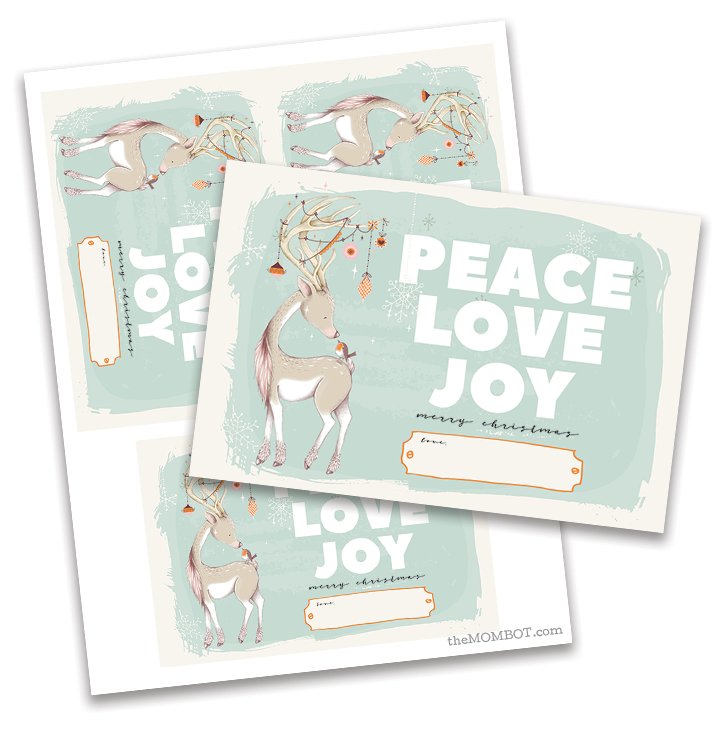 I've turned them into a 3-to-a-page PDF file that you can download and print off. Print them on cardstock for a classy little notecard. Enjoy!
Sign up for my newsletter and get these delivered to your inbox immediately: