This weekend we had quite the raging party. It was superhero-palooza as we celebrated birthdays for my now four and two year old boys (insert ugly cry here).
In the midst of party decor and food planning, I got the idea to create some popcorn cones that tied in with the comic book/superhero theme and read "pop!" all over.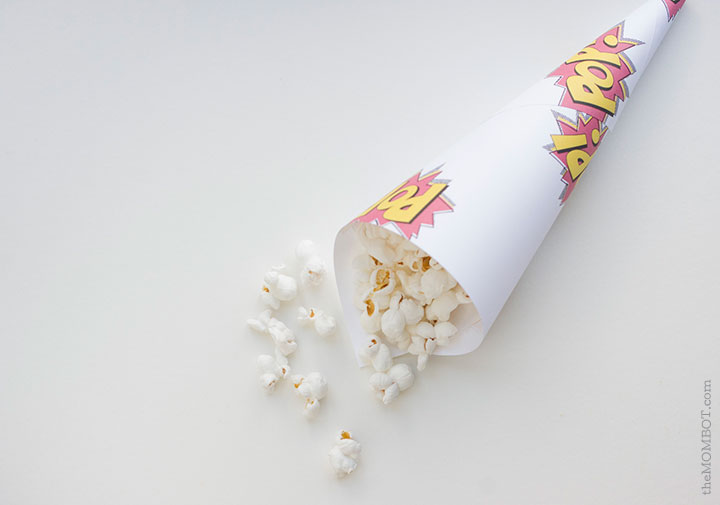 They were a hit! Despite the fact that I had popcorn ALL OVER my house, I was glad that the kids (and adults) readily grabbed a cone and started snacking as soon as they got to the party – especially since the pizza didn't come until later.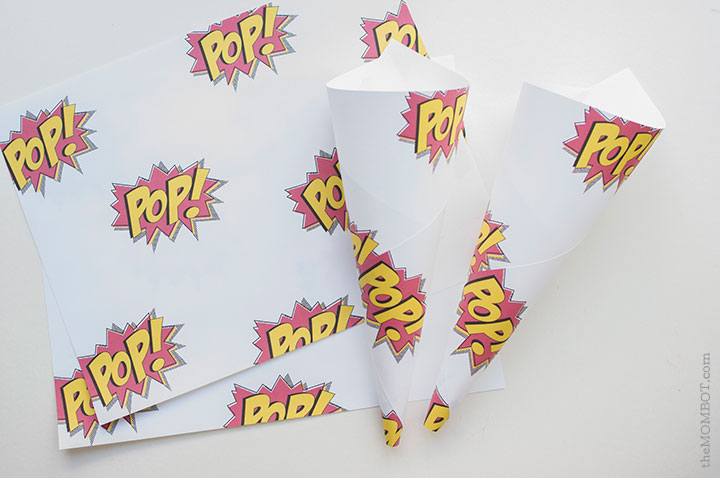 [ DOWNLOAD comic book "pop" paper ]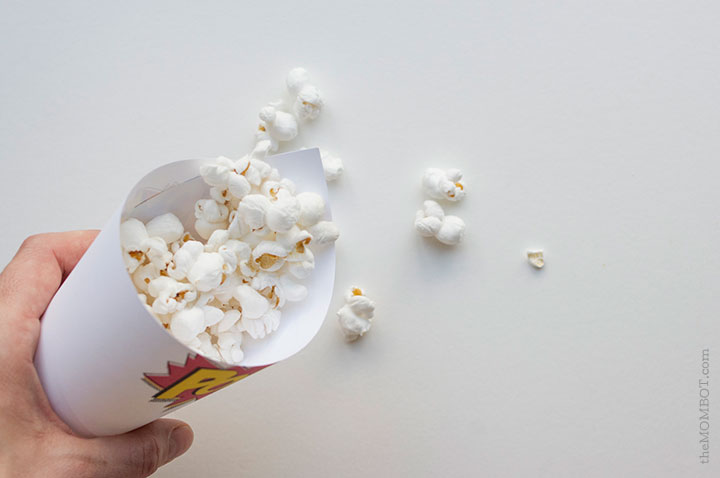 Although these printable cones have a superhero/comic book feel, they'll also work great for any summer get-together. Summer movie nights, summer grill outs, birthday parties… you name it. Their retro look makes them pretty versatile.
They look especially cute when they are all grouped together for display, so find something fun to put them in that will hold them up. My $5 wooden IKEA crates worked great (thanks, IKEA).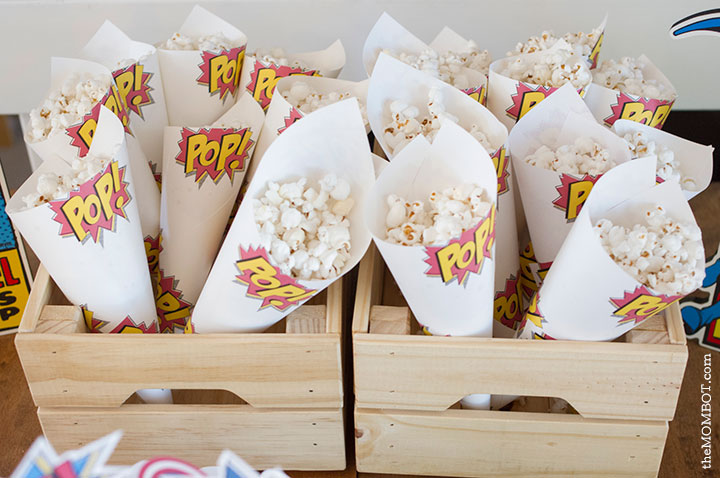 Popcorn cone assembly
These popcorn cones are simple to assemble, too. Here's a quick rundown of how:
Print on 8.5×11" paper (I used 60 lb paper, which is a little heavier than normal printing paper)
Trim the edges if necessary (my printer prints all the way to the edges, but if yours doesn't, just trim off the white border around the edges for a clean, finished look)
Fold into a cone
Glue the loose corner (I used a glue runner, which makes it SUPER easy and fast)
Press down and fill with popcorn!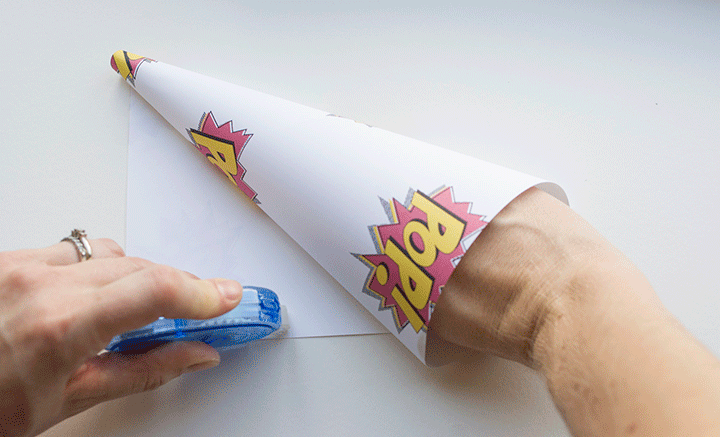 If you've got any summer parties planned that will require a popcorn treat, download this "pop!" patterned paper and make some cones!