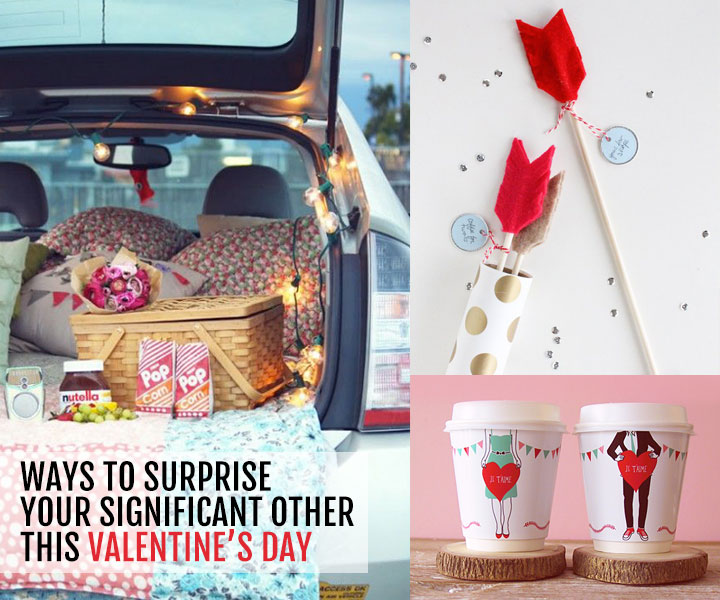 I'm a romantic at heart, and as a woman, I love being spoiled.
Also – I'm not ashamed to admit – I prefer that Valentine's Day be all about me. Me getting diamonds. Me getting flowers. Me getting chocolates.
Ok, ok, I care about my husband and his feelings too.
Valentine's Day is always a good reminder to show your significant other just how much you love and appreciate them. Sometimes in the busy day-to-day (and especially when you have little ones running around), you forget to say "thank you" and "I love you" and "I appreciate you."
Here's a few simple ideas that you can use to surprise your significant other this Valentine's Day. They don't cost much money or take much effort, but I'm willing to bet they'll show a whole lotta love.
Plan a date night at the drive-in (or a picnic in the back of your car). It's romantic, adorable and about just the two of you. (via Oh Hello Friend)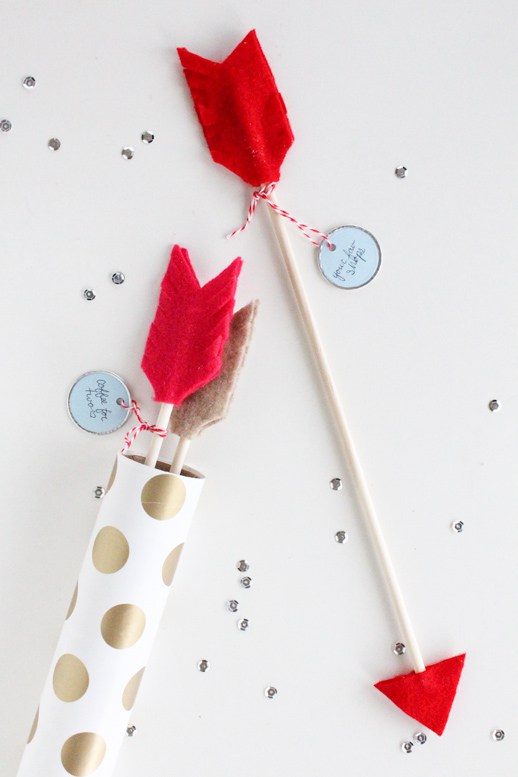 DIY these date idea arrows so you'll have pre-made date night ideas for the Fridays to come. (via Sugar and Cloth)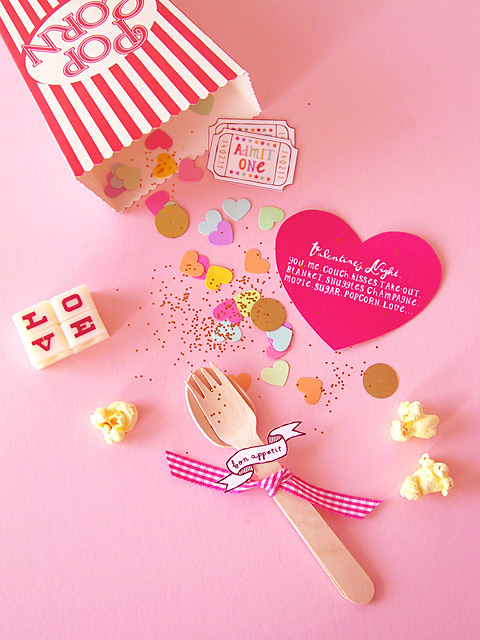 Give him (or her) a popcorn date night with these printables and ideas. (via Eat Drink Chic)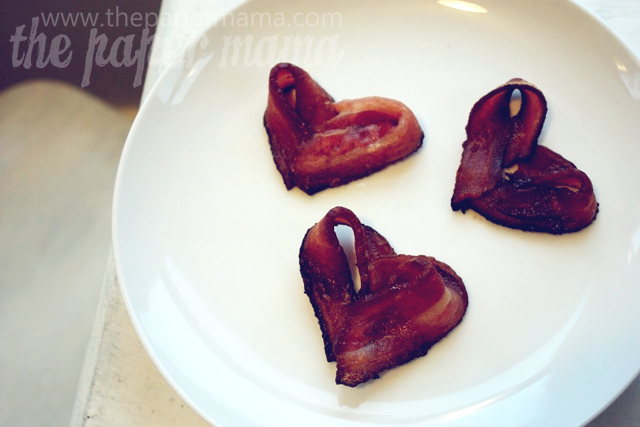 Make him heart-shaped bacon. Enough said. Valentine's Day win. (via The Paper Mama)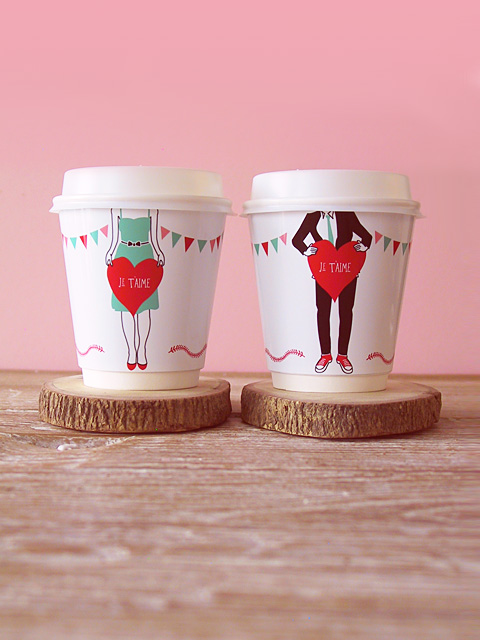 Surprise him with coffee and a cute cup wrapper. Show up at work with one in hand, or stick the empty cup under the pre-loaded coffee maker with a "just press the button" note. (via Eat Drink Chic)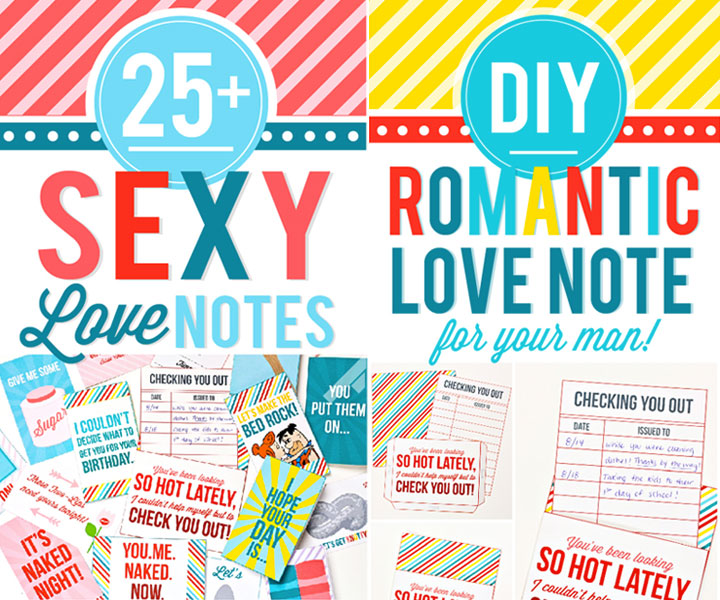 Print out these sexy love notes and leave them all over the house, in his trousers, in his laptop bag, etc. Some of them are funny, some cheesy, and some super adorable. I'm keen on the "checking you out" note, because every man likes to feel appreciated for the little things. (via The Dating Divas)