Ah, another Valentine's Day.
Another year of scrolling through pages and pages of clever Valentines on Pinterest made from candy and treats attached to clever sayings like "we are 'mentos' to be together" and "you're one smart cookie."
I figure since you've already seen a million of them, I might as well throw another log on the fire… or Valentine in the mix… or whatever.
Whilst perusing the Dollar Spot at Target (a popular pastime) and searching for some fun Valentines ideas, I found packs of cute apple print pencils. As if it was fate, the saying "you're the apple of my eye" immediately popped into my head. Boom. Throw those babies in the cart. Valentines for my preschooler procured.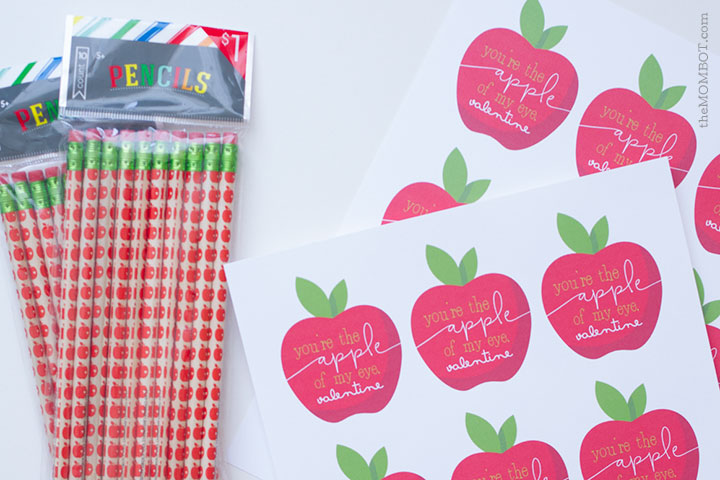 Pencils are one of my favorite things to give for Valentine's Day; obviously they are cost effective, but I like that they actually get used and are one less piece of candy getting passed around on Valentine's Day. I did pencils last year too ("you're so write for me"), but I've also done bouncy balls, goldfish and Hershey's Kisses.
Here are the little "apple of my eye" tags that I came up with: [ DOWNLOAD ]. Feel free to download and use this Valentine's Day (personal use only, please).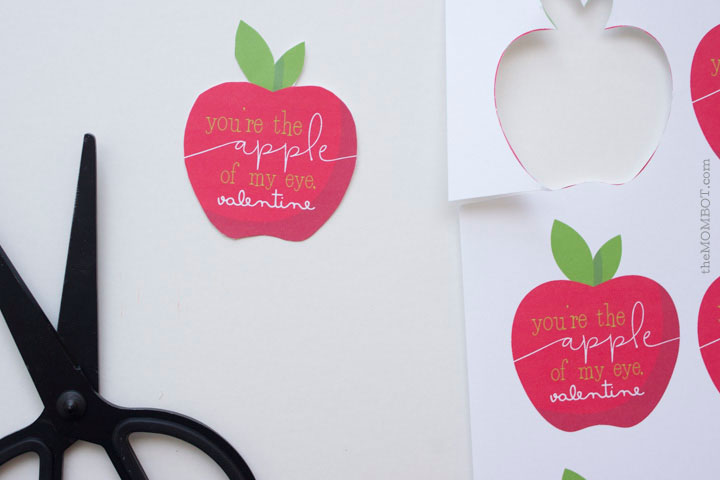 After you print them and cut them out, you can punch a hole in the top and attach with ribbon to your own apple print pencils – or you can cut two slits in the top and bottom and thread the pencil through.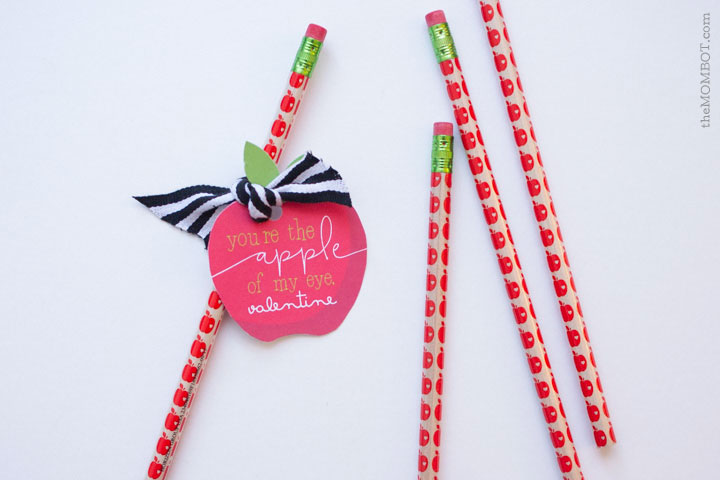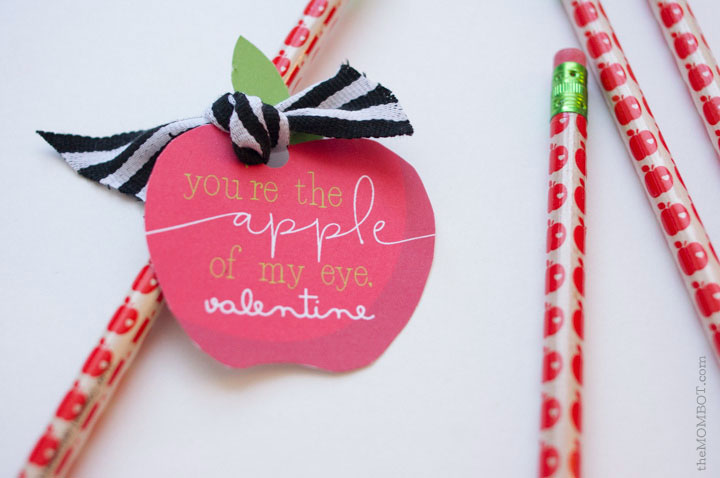 If pencils aren't your thing or you can't find any with apples on them, you can also give actual apples – I guarantee you'll be the coolest kid in school (insert sarcasm). Although, my kids really love apples so you might actually be the coolest kid (or mom) in school if you hand out apples. They do make for an awfully cute Valentine, after all: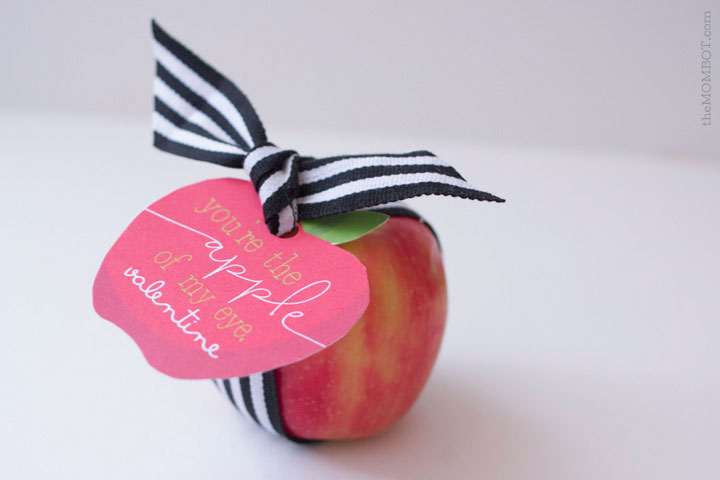 And just like that, Valentine's Day is conquered. And it's only February 4th! Aren't you on top of things?