I have always enjoyed cooking. I used to have the time and energy to try out new recipes, but in the last couple of years with the addition of 3 kids and a busy work schedule, I can barely muster up the energy and excitement to throw a frozen pizza in the oven…
But as someone who also values nutrition, I also don't want to feed my family junk. So I've gathered a small list of go-to dinner recipes that I turn to quite frequently (as in, I make them just about every week…). They are fairly quick and easy to make, which means I don't have to think too much while making them. And considering my brain is fried by 4 pm most days, that's very helpful.
Most of them are pretty healthy, too (hey, they're better than pizza delivery at least), and I would even venture to say that they are kid-friendly because my kids will eat just about every one of them.
Here are some of my tried and true easy-to-make meals:
Go-To Dinner #1: Honey Sesame Chicken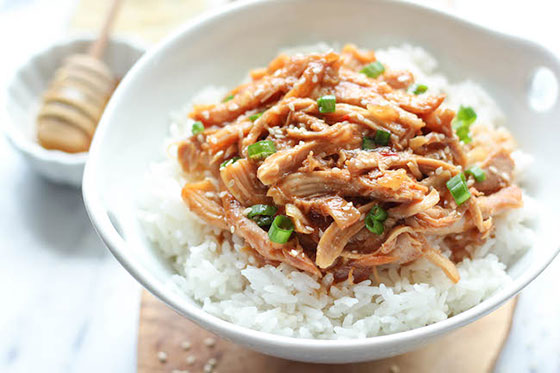 This is one of my favorite crockpot recipes, and I've even made it in myInstant Pot with frozen chicken (and some recipe adjustments) when I am really behind on time and haven't thought ahead. I always keeps some brown minute rice on hand so I can make it in a pinch, and if I'm feeling fancy I might actually make real rice (gasp!). I serve it with steamed broccoli and the kids love it – especially when I let them sprinkle their own sesame seeds on top. Recipe & photo from Damn Delicious
Go-To Dinner #2: Chili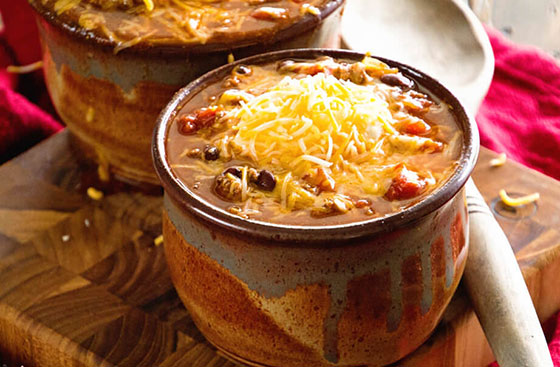 One of my 3 children is in love with chili; the other two could take it or leave it. But chili is so easy to make, so cheap and can be morphed into so many leftover possibilities, that I make it regardless of what those other 2 crazy kids think. My best bet at getting them to eat it is by covering it with shredded cheddar and giving them tortilla chips to scoop it with. That usually works pretty well. For leftovers, we have it on nachos, hot dogs or baked potatoes.
Truthfully, I don't really have a recipe for my chili. It's so easy and basically consists of tossing things in from cans… Here's one that I found that is pretty similar (from Julie's Eats & Treats), except I don't use water or tomato sauce. Instead, I throw in about 3 cans of fire-roasted diced tomatoes. This makes it chunkier, which – in my opinion – gives you more options for leftovers (nobody likes soggy nachos).
Go-To Dinner #3: 20-minute Cherry Tomato Pasta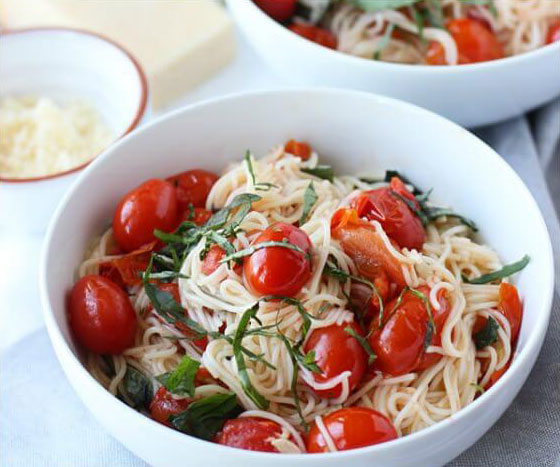 This is almost as easy as throwing a jar of spaghetti sauce into a pan, but the end result tastes fresher and lighter. My kids even love it! I sprinkle fresh basil on it for the husband and myself (if we have some available), but the kids shudder at the site of something green in their food so I leave it off of theirs. It also helps to douse it heavily with some shredded parmesan cheese. I occasionally switch it up and mix in some zucchini noodles and add baked chicken, which ups the health factor. Recipe and photo from Oh Sweet Basil
Go-To Dinner #4: Chicken Enchiladas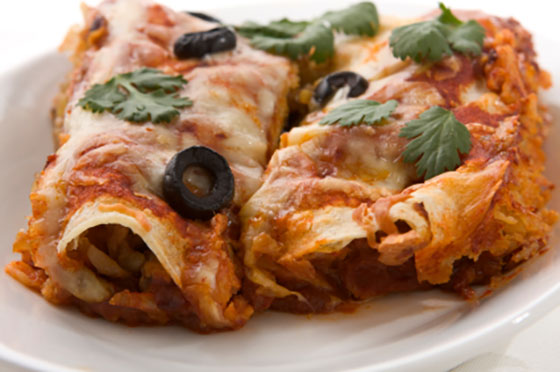 I've been making this for as long as I can remember. It doesn't get much easier; especially if I have some leftover shredded chicken in the fridge. If not, I just throw a couple of chicken breasts sprinkled with cumin into the Instant Pot for about 12 minutes and I'm ready to go (man, I love that thing!). I'll be honest, my kids don't really love this meal, but they eat a few bites and then devour the tortilla chips I put on the plate. You win some, you lose some. But for the price, the ease and the fact that my husband and I love it, it's totally worth it. And it's easy to switch up each time by alternating red and green sauce.
Other tried and true dinner recipes for busy nights:
tacos or taco bowls
spaghetti (straight from the jar – because, we fancy)
personal pizzas on naan bread
chicken noodle soup
chicken pot pie
chicken tortilla soup
chicken nachos