I am sure you have heard me fully admit to the fact that I am not a baker. I have never really enjoyed baking; I would much rather cook. But I have a small problem… I have a bit of a sweet tooth. So while I don't particularly want to bake, I do. You know, for the sake of my own tummy (my family doesn't mind, either).
I've gotten much better at it in recent years and have actually enjoyed adapting recipes to match our clean eating lifestyle, and, more recently, our dairy-free lifestyle. Once you know a couple of tricks, it's pretty easy to adapt recipes to fit your needs… unless you are avoiding sugar. In which case, good luck. No baked goods should be attempted without sugar.
After visiting a tea house with my daughter, sister and niece last month, I was reminded of how incredibly perfect scones are; especially when paired with afternoon, or morning, or any-time-of-the-day coffee. So when I returned home, I looked up some easy scone recipes and whipped some up sans dairy.
These are what transpired. They were pretty scrumptious with just the right amount of sweetness (thanks to a sprinkling of sugar and chocolate chips), and when you load them up with butter – well, yum.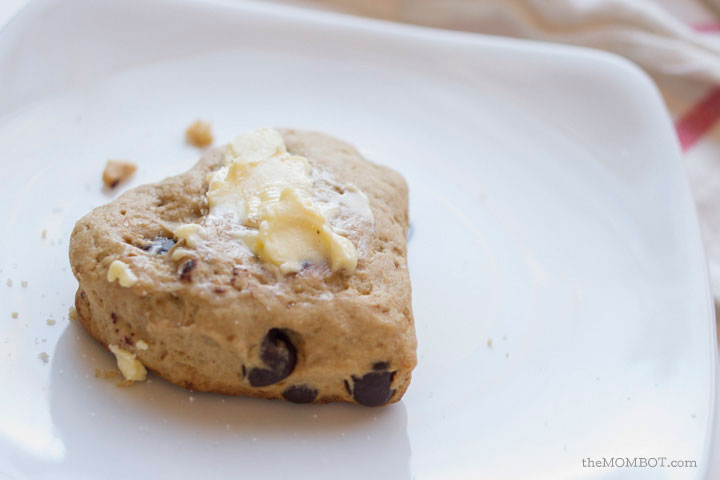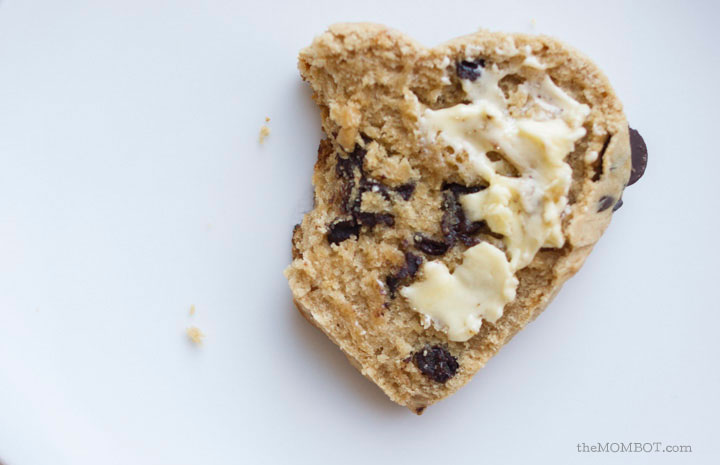 If you need a good dairy-free scone recipe, or if you just need an easy scone recipe (feel free to add in dairy where necessary), then these really fit the bill. They lasted us a few days (one batch makes about 12-14 scones) and were great for a morning or afternoon snack.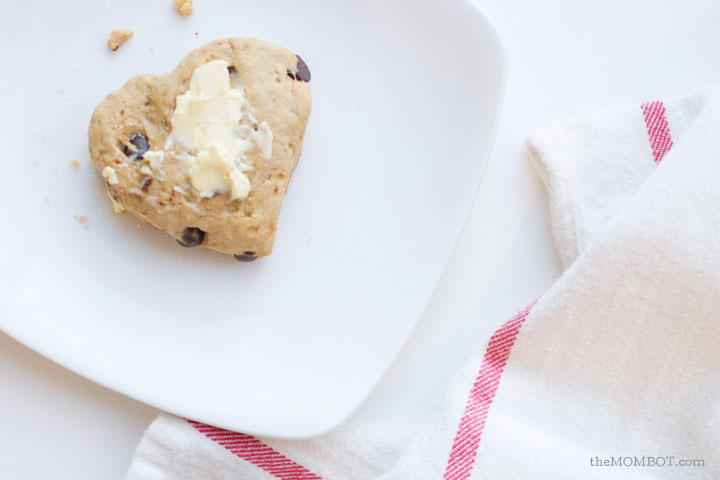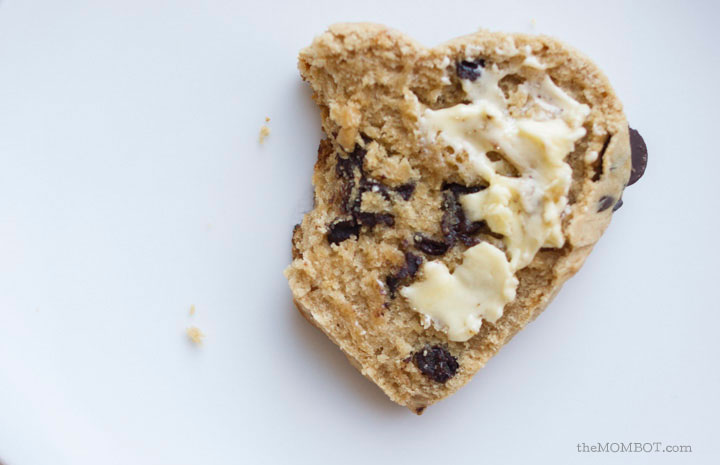 Ingredients
3 cups white whole wheat flour
2 1/2 teaspoons baking powder
1/3 cup granulated sugar (I substituted with coconut sugar to keep it clean)
1/2 cup cold Earth Balance Dairy-Free butter stick, cut into cubes
1 1/2 cups coconut cream (or you can use one can of coconut cream and supplement coconut milk for the remainder)
2 teaspoons pure vanilla extract
1 cup Enjoy Life Dairy-Free chocolate chips
sanding sugar for top
Directions
Heat oven to 400 degrees F. Cover a baking sheet with parchment paper.
Whisk together your flour, baking powder and sugar. Add butter and use a fork to cut the butter into the flour. Add coconut cream and vanilla extract and mix with fork. Once dough starts forming, use your hands to mix. Add chocolate chips and mix with hands.
Divide dough in half and move to a clean surface. Roll out the dough to 1/2 inch thickness. Use a 2.5 inch biscuit cutter or a cookie cutter in a similar size to cut out scones. Dip cutter in flour after each scone. Place on baking sheet and brush tops with coconut cream/milk.
Bake for 15-17 minutes and immediately sprinkle tops with sanding sugar once removed from oven. Allow to cool for a few minutes before topping with butter and enjoying.
http://themombot.com/food/2016/02/18/dairy-free-chocolate-chip-scones/
copyright The Mombot // www.themombot.com