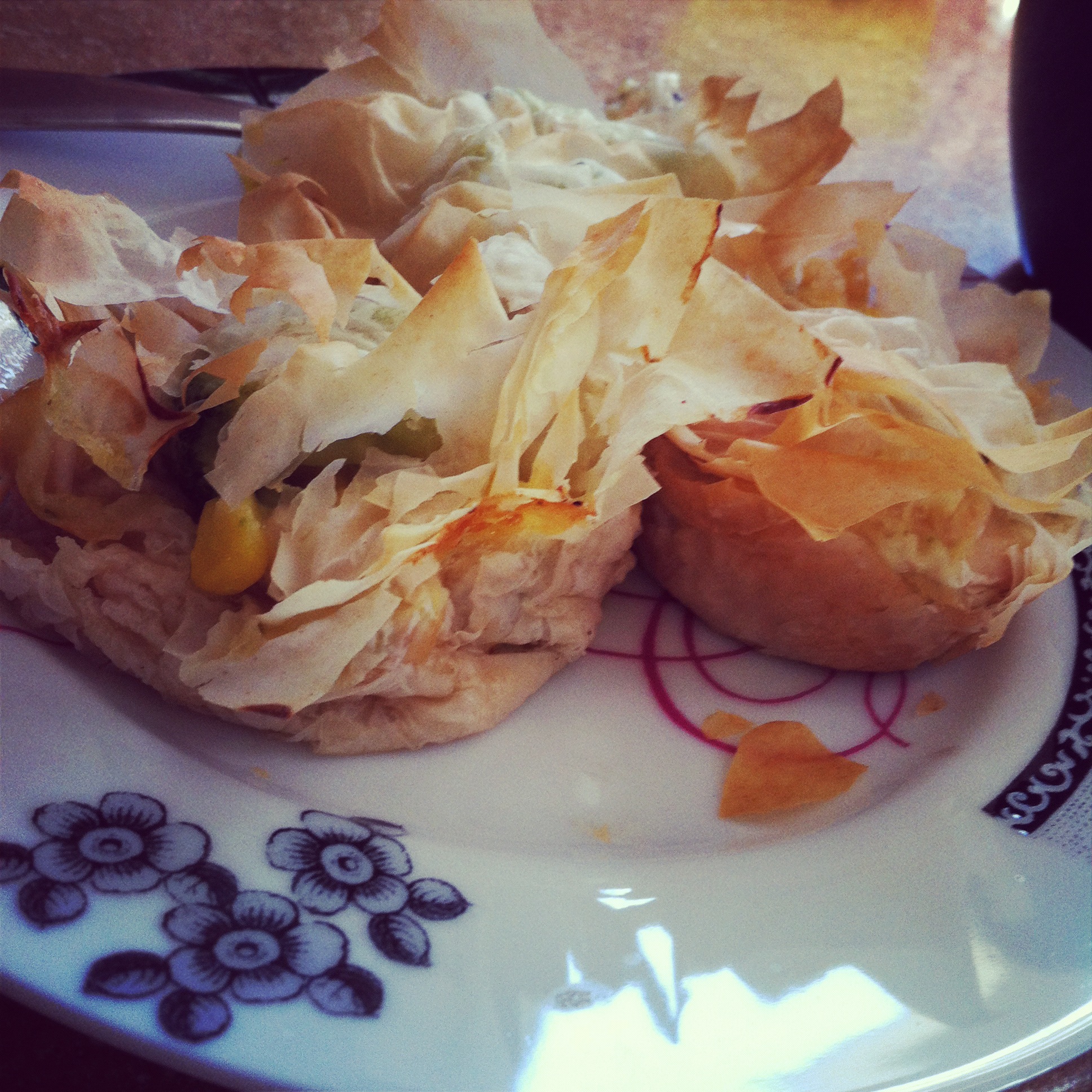 I get pre-cooked chickens quite frequently from Costco, because at only $5 I can't resist. If I am careful, I can get three meals out of one chicken for my family of 3. Because I like to shred it to get more mileage from one chicken, I've come up with lots of leftover chicken recipes. You can see those here
One night after bringing home a chicken, I had a craving for pot pie so I came up with a recipe using what I had on hand. I thought I would share it with you, but just know that I sort of threw it together, so the measurements are approximations and it's a loose interpretation. But don't worry; what's great about this recipe is that you can pretty much wing it and it will still turn out great. The great thing about the individual cups is that it cooks faster than your average whole pie, and it creates perfect serving sizes for kids and for leftovers the next day.
So here we go…
Individual Chicken Pot Pies
Yield: 1 dozen
Ingredients:
3/4 can cream of chicken soup
1/2 cup chicken broth (substitute water if you don't have broth)
1/4 milk
1 tbsp flour
salt
pepper
shredded chicken (I used about 1 cup)
frozen veggies (your choice, but I prefer any combo of broccoli, cauliflower, carrots, and corn) – I used about 1- 1 1/2 cups
1/2 onion, chopped
1 tbsp olive oil
6-8 sheets phyllo dough (you can also use pie crust if you prefer; I like phyllo dough because one package lasts forever and it's better for you than pie crust – though not quite as tasty!)
Pam cooking spray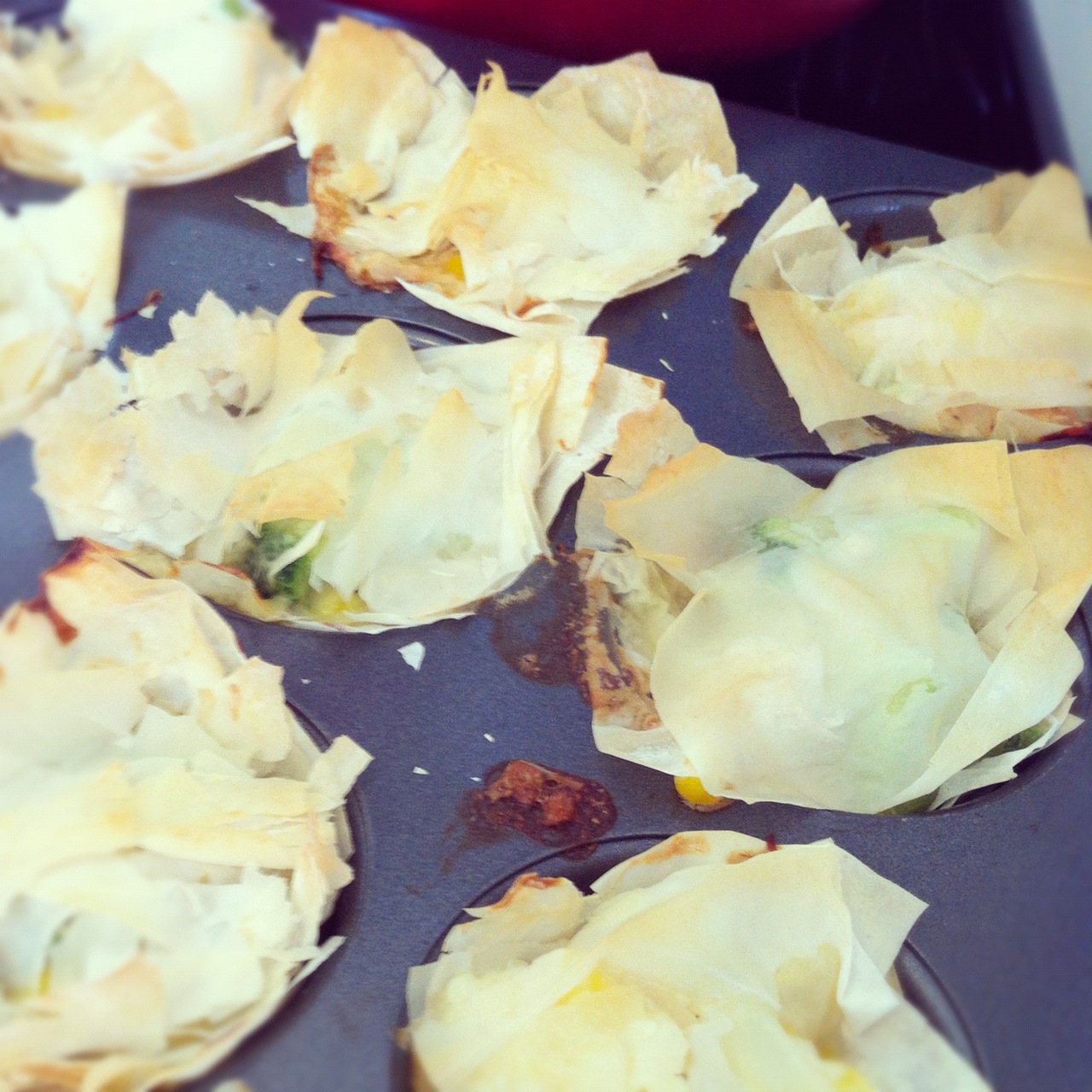 Directions:
Preheat oven to 350 degrees.
Heat oil in large skillet and add onions. Cook 2-3 minutes on medium heat until they are translucent.
Mix cream of chicken soup with chicken broth (or water if no broth is on hand) to thin. Add to skillet.
Add milk to skillet and stir until mixture is creamy.
Add flour to 1/2 cup water and stir to dissolve. Slowly add to skillet over medium high heat and continue to stir until mixture boils and thickens. You can add until you reach your desired consistency for the sauce. Add salt and pepper to taste.
Add shredded chicken and veggies to the mixture. Stir about 3-5 minutes until veggies are mostly thawed.
Cut phyllo dough into 4" squares (6 layers thick). Put squares in bottom of cupcake pan 2 layers at a time and stagger each pair so that the squares cover the entire cup.
Spoon your pot pie mixture into each cup. Cover with 2 more square layers of phyllo dough and press them down into the sides of the cup a little so your mixture doesn't come spilling out the sides as it cooks. Spray tops with Pam (so they don't burn).
Cook at 350 degrees for 10-20 minutes or until phyllo dough is browned and cups are heated through. You'll usually see a couple of them boiling out the sides when they are ready.
Pop them out of the pan carefully with a fork and enjoy!