At the start of 2018, I decided that I would be sharing more outfit pics on Instagram in my Stories. And here's why: I love seeing what others are wearing and finding inspiration in it. I also firmly believe that you don't have to shop often or have a huge assortment of clothes in order to be "fashionable." In fact, I am not an avid shopper. I have a very small closet with little space to hold clothing. I am not fancy. Yet, I enjoy putting outfits together and setting out to prove that you don't have to have a big budget to feel good and look good in your wardrobe. Here's the mantra I have always lived by with What I Wore posts:
What I Wore posts exist solely to inspire you to look into your closet and mix it up a bit. When I feel good about the way I look, I'm happier and more productive, and I want you to feel the same! You don't have to shop frequently, just play around with what you have and learn about what you like and don't like, what looks good on you and what doesn't. Fashion is about self-confidence and creativity!
Are you with me? Good!
So now that I'm taking more photos of myself (almost daily, though I doubt I could ever commit to 7 days a week, every week), I've got more to share here on the blog! So this is what I've been wearing this past week… it started out pretty chilly as cold weather moved in on Sunday and then snow came on Monday. By Friday, however, it was in the 60s and I was able to step out in just a denim jacket – it felt like spring! On Thursday (as you'll see), I didn't step out at all – hence the slippers. LOL.
Sunday's Outfit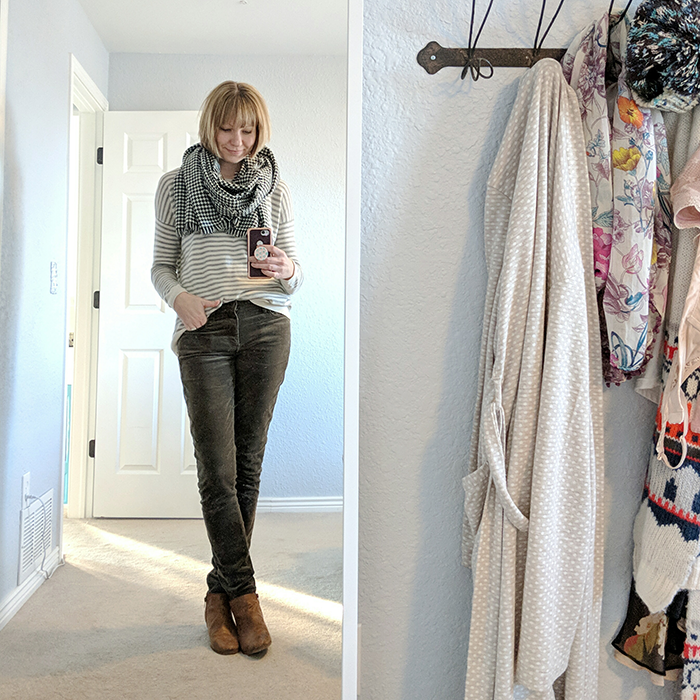 Monday's Outfit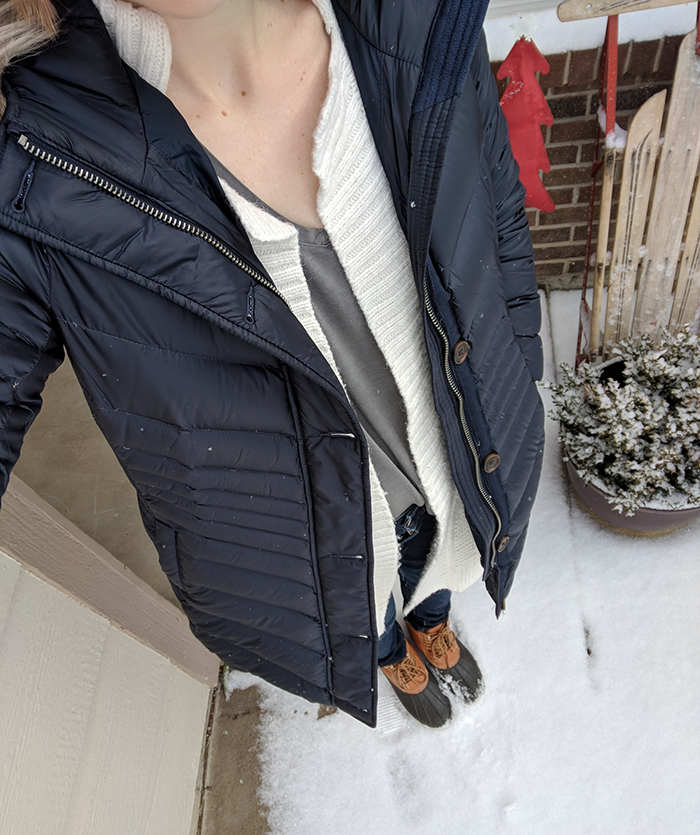 Tuesday's Outfit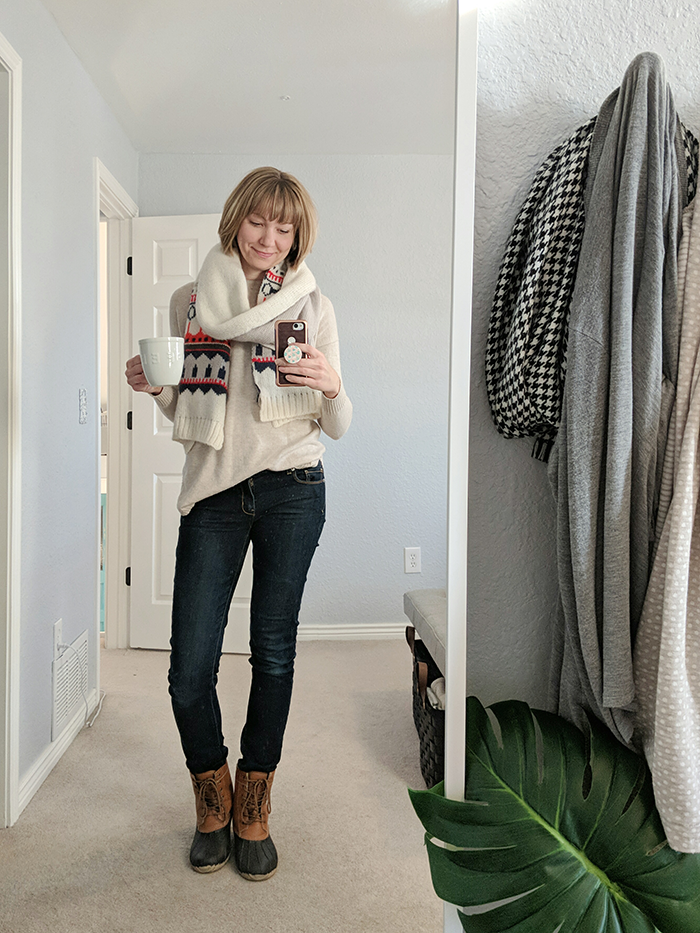 Wednesday's Outfit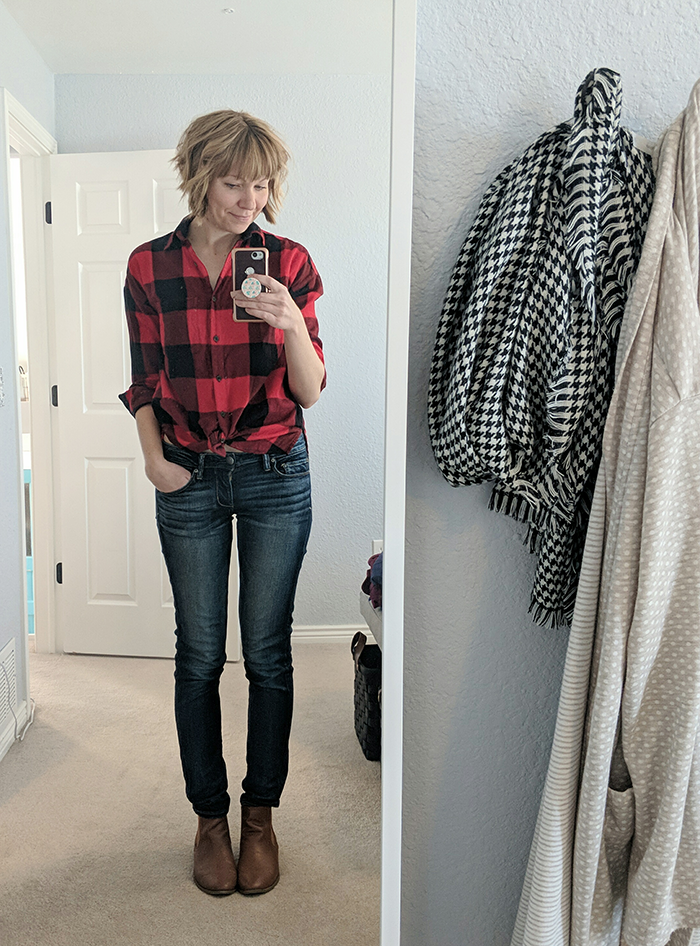 Thursday's Outfit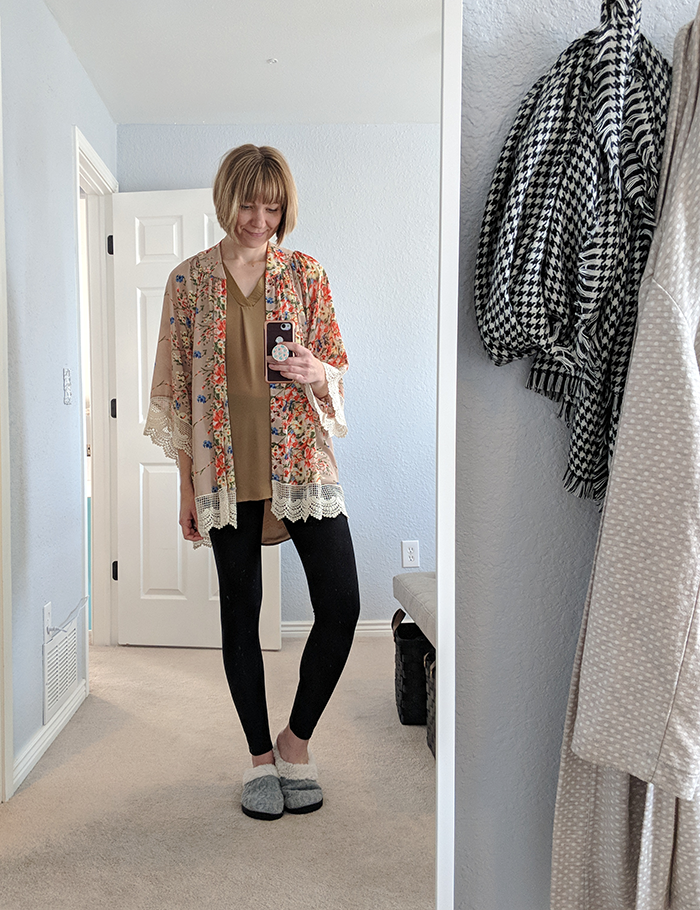 Friday's Outfit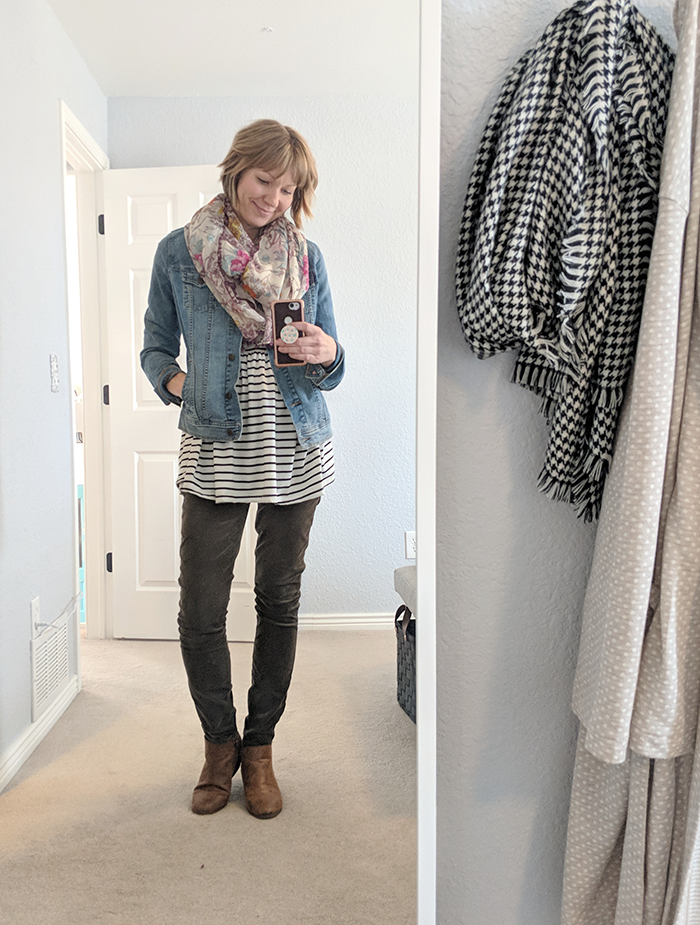 Outfit details:
I own about 4 pairs of pants. No joke. One pair of green corduroys from The Gap, 2 pairs of jeans from American Eagle, and a pair of khaki's from American Eagle. Since I have long legs, I am very limited in where I can shop for pants, because I have to buy them in a "long" length. So you'll see many of my pants repeated here. Oh wait, do leggings count? If so, I own 5 pairs of pants! Boom!
Many of my sweaters are from the Gap, because I love their quality.
I like scarves… a lot. And I have one too many pairs of brown boots.
If you've got any questions about the items I'm wearing, leave them in the comments and I'll let you know!