// What I Wore posts exist solely to inspire you to look into your closet and mix it up a bit. When I feel good about the way I look, I'm happier and more productive, and I want you to feel the same! You don't have to shop frequently, just play around with what you have and learn about what you like and don't like, what looks good on you and what doesn't. Fashion is about self-confidence and creativity! //
Happy Tuesday!
We keep having funny weather here in Colorado, which is making my wardrobe completely schizophrenic. One day I'm wearing a dress and sandals, and the next I'm in a sweater, jeans and boots. It can go from 75 to 39 overnight – from sun to snow. It's all very confusing.
Since I can't pack away all my winter clothes just yet and my spring/summer clothes are already out for those random warm days, I am taking the opportunity with this very full closet to mix and match in new ways.
Here's what I've been wearing these last couple of weeks:
Layers for Snowy Weather + Mixing Patterns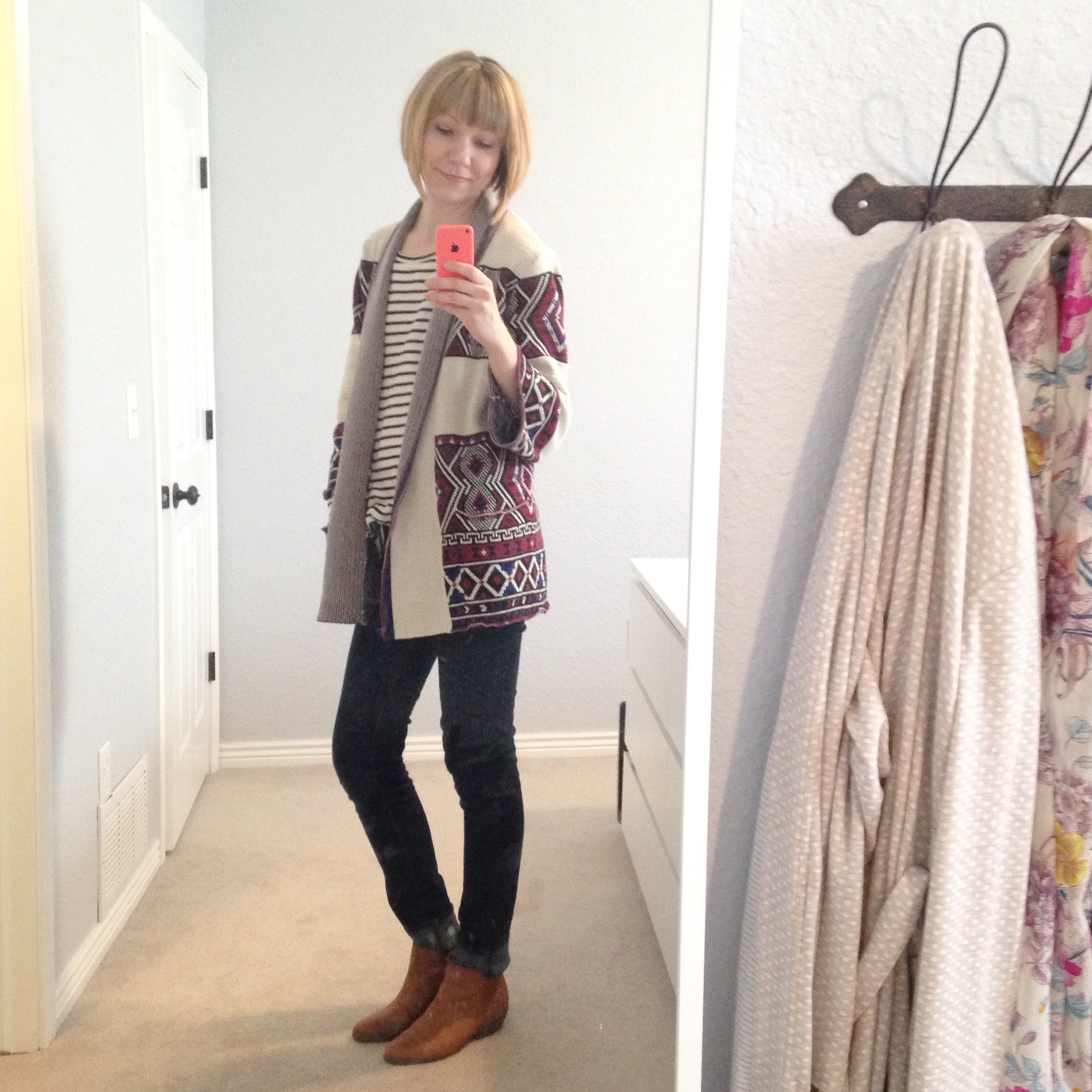 Spring Maxi Skirt with Sweater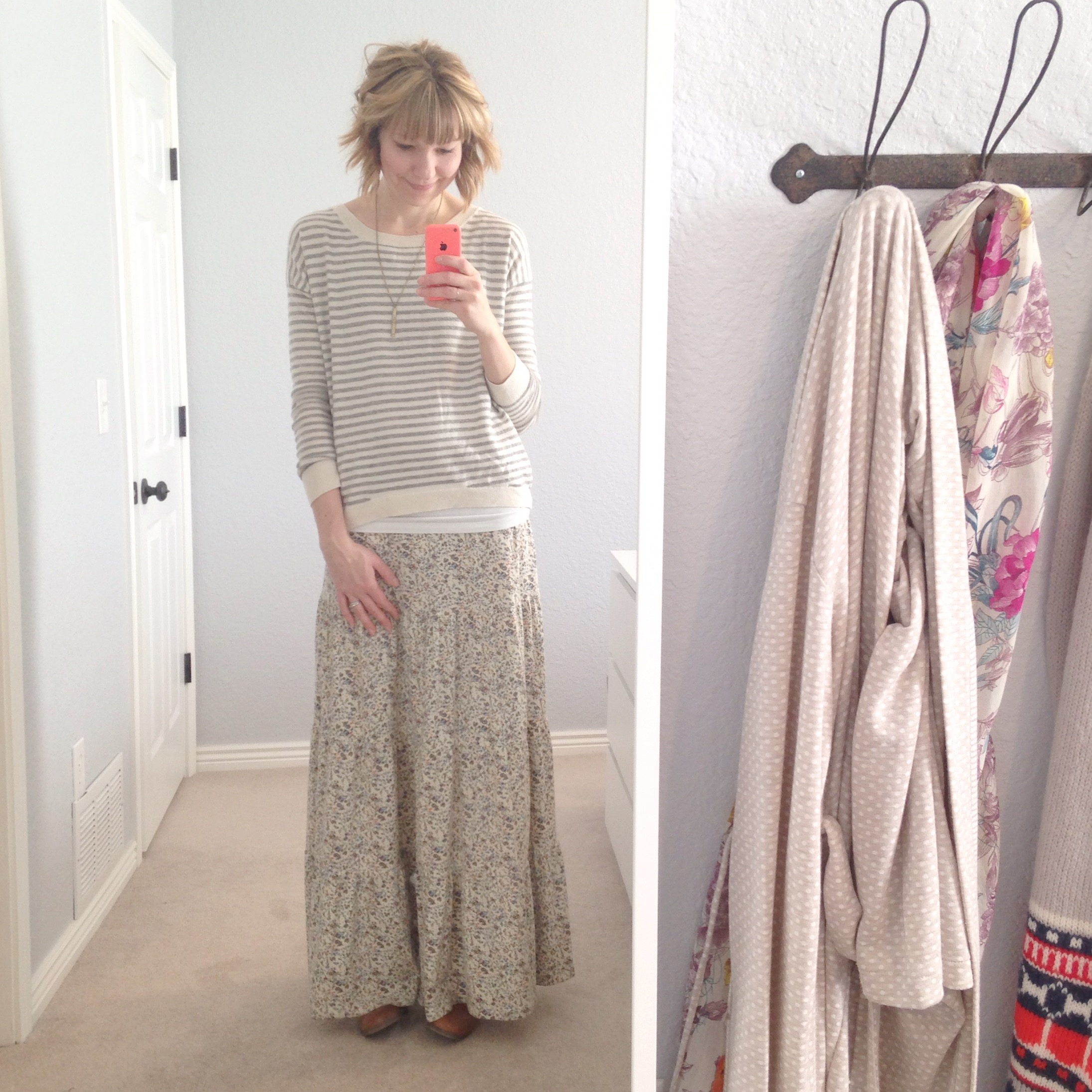 Dress + Scarf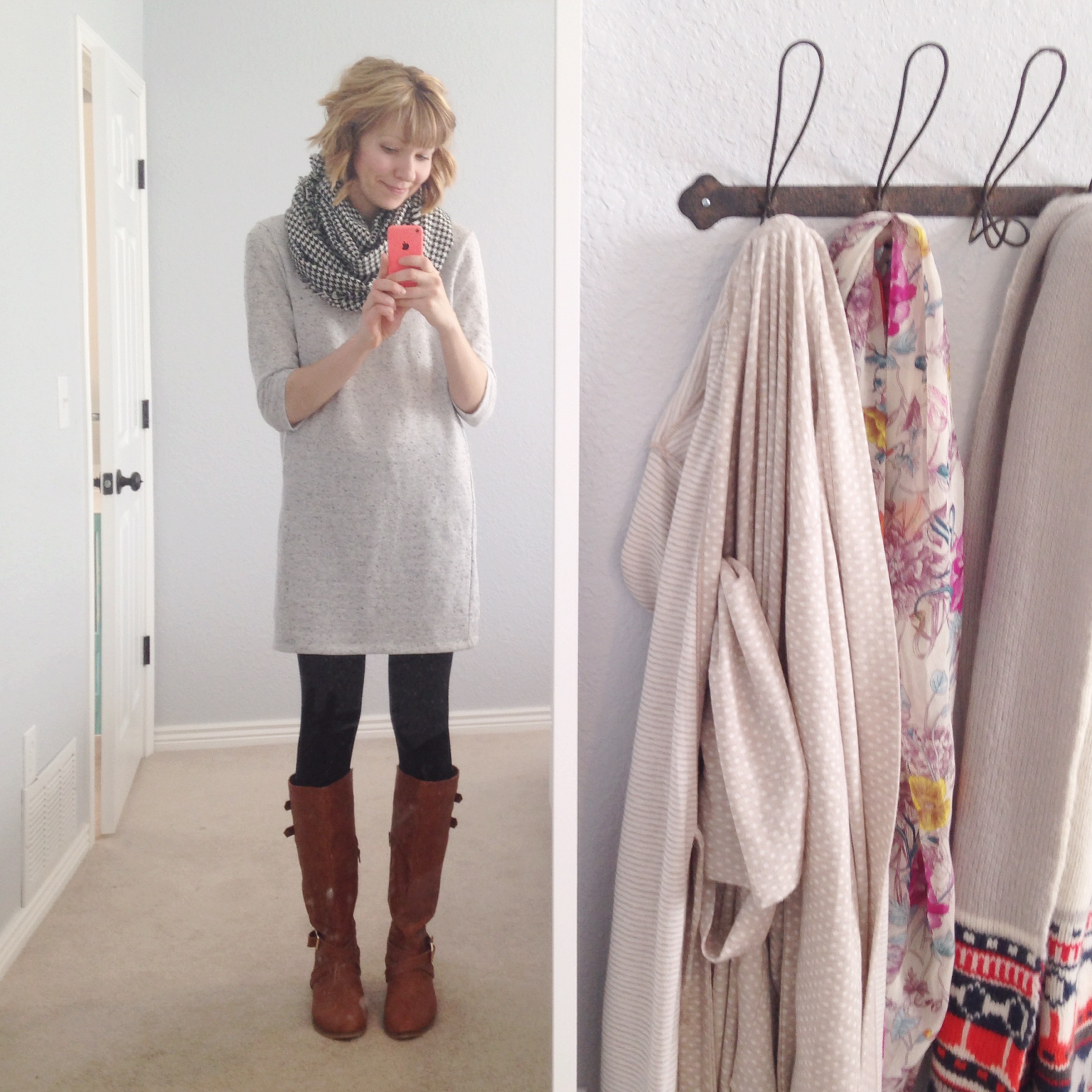 Linen Midi Dress with Knotted Chambray Shirt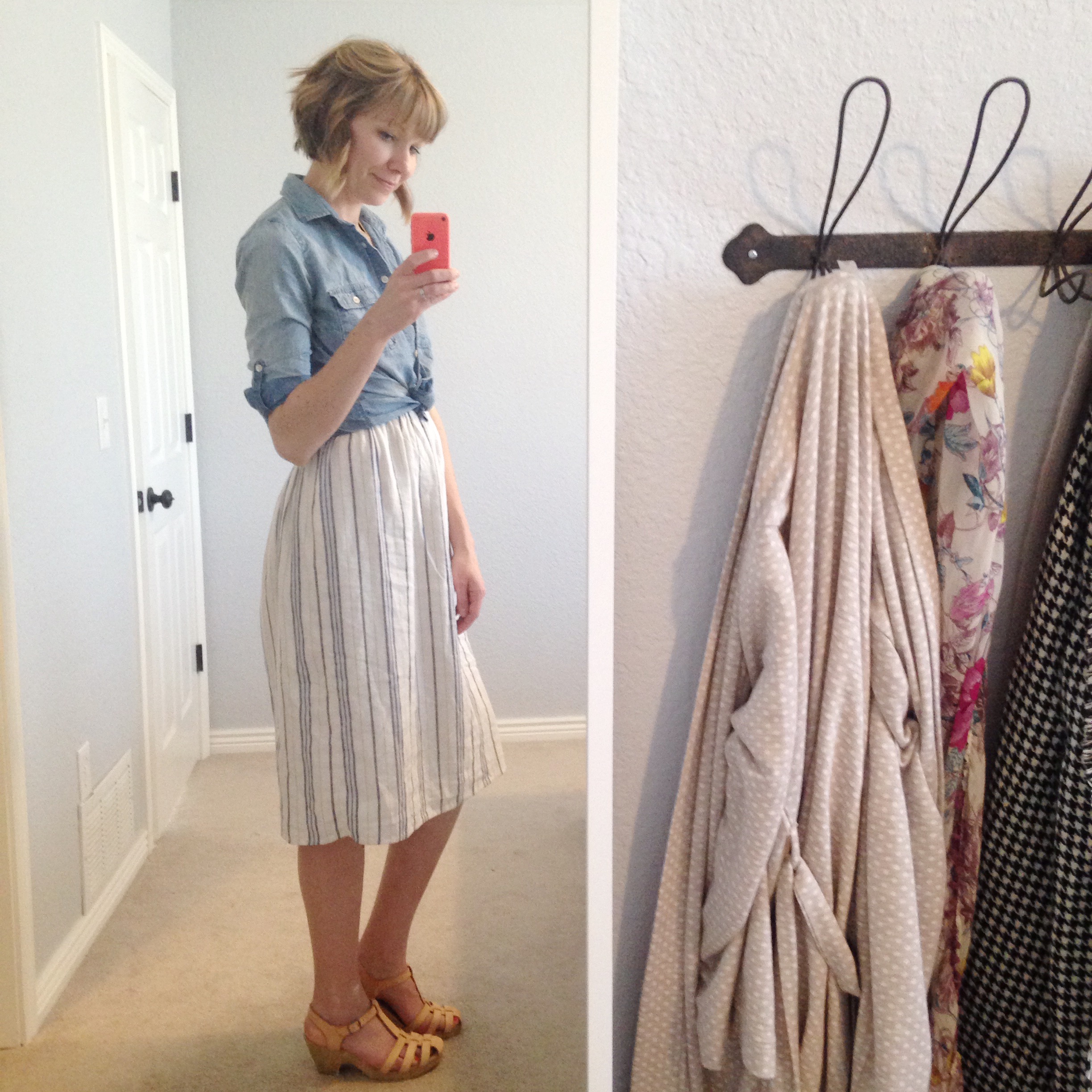 Spring dress with Anorak + Booties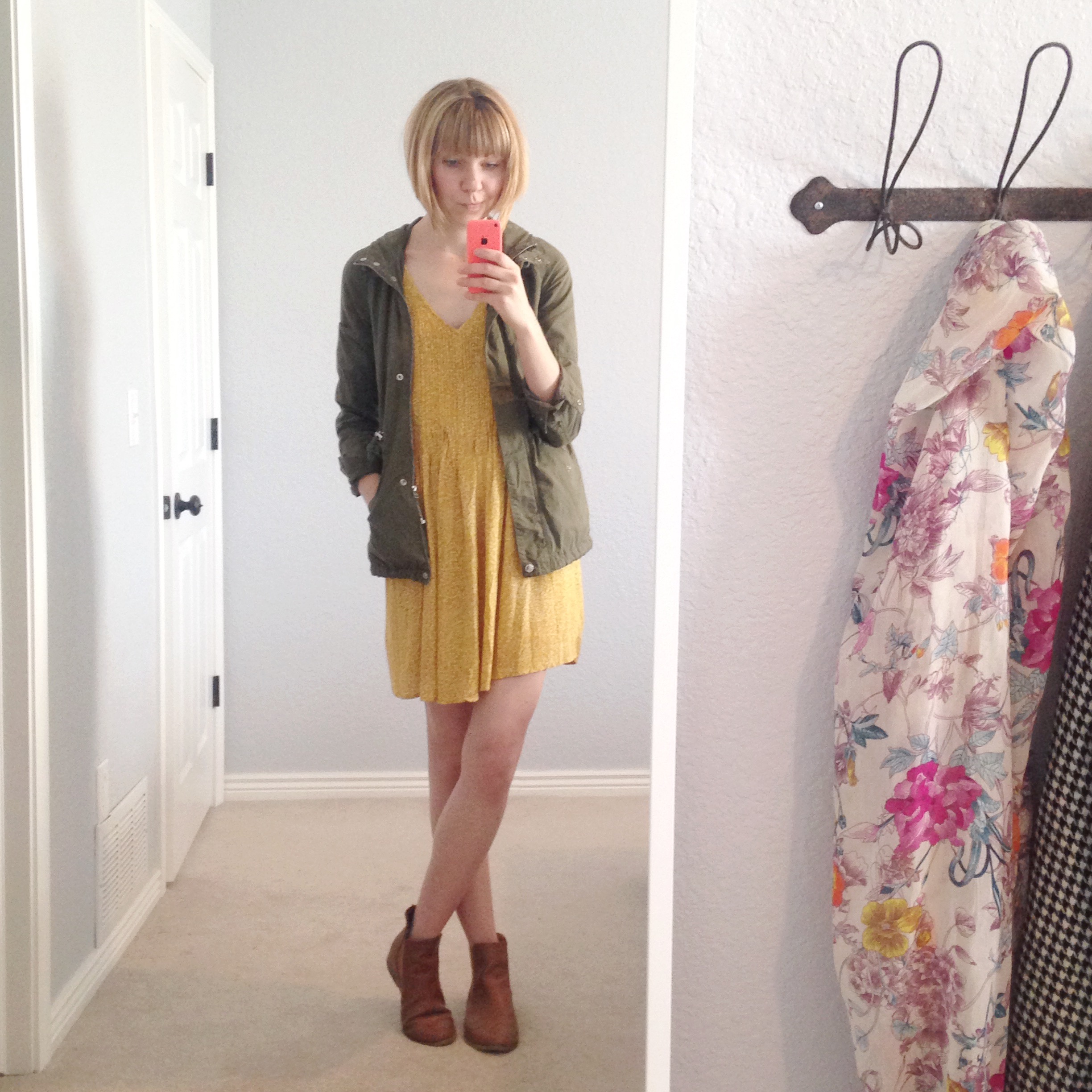 Midi Skirt with Tshirt + Layered Necklace