// What I Wore posts exist solely to inspire you to look into your closet and mix it up a bit. When I feel good about the way I look, I'm happier and more productive, and I want you to feel the same! You don't have to shop frequently, just play around with what you have and learn about what you like and don't like, what looks good on you and what doesn't. Fashion is about self-confidence and creativity! //
It's been quite a while since I posted in the fashion archives here… I've realized that getting outside to take my photos isn't something worth my time and energy.
With 3 kids running amok during the day, I'm just not motivated to get out the tripod, set it up, pose, yell at the kids to get back in the house, click the remote (20x), tear it all down, clean up whatever mess was made while I was outside, load the pictures on my computer, edit the pictures and then write a post. It's a lot of work for one blog post…
I have, however, been trying to take more What I Wore Wednesday / Outfit of the day (#wiww #ootd) photos and post them to my Instagram and Facebook page, because snapping a few quick shots with my phone in my room isn't quite as stressful or time consuming (though I do still take at least 20 shots, because who actually likes how they look in the first 19?).
So here are some of the latest What I Wore pics that I've posted. Hopefully they can inspire you to mix up your current wardrobe and try something new you'd never thought of – at least, that's why I love looking at fashion posts! If you'd like to see these more regularly, be sure and follow me on Instagram or Facebook.
Hard + Soft: Army green anorak and ruffled chiffon top: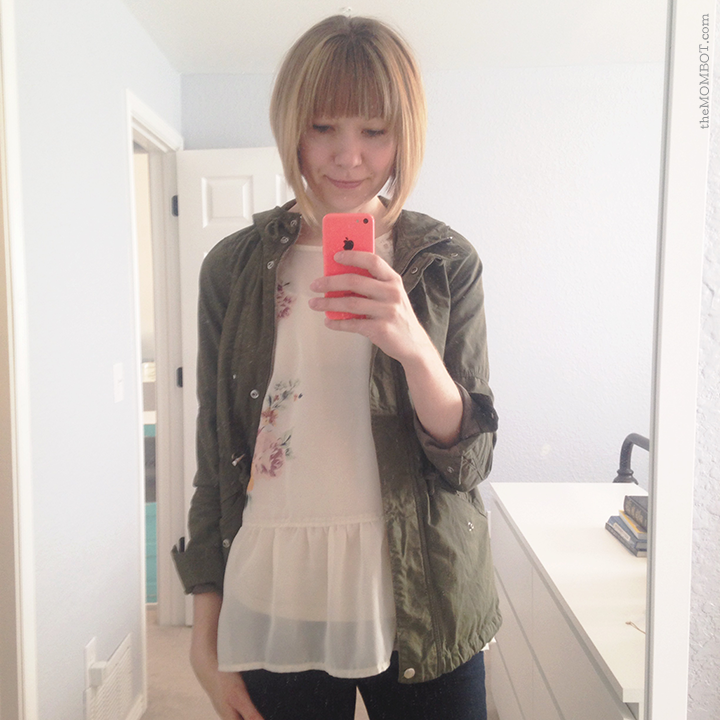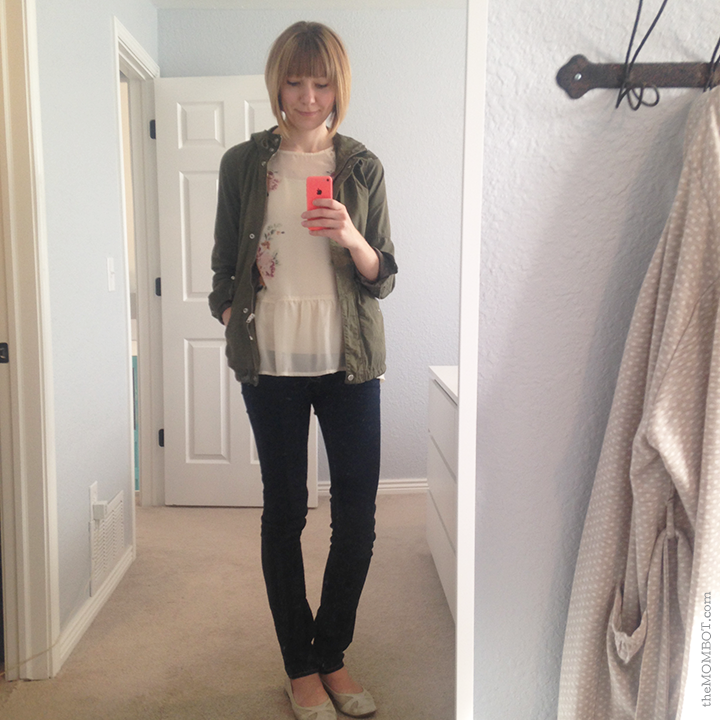 Jersey Swing Dress, tights & boots: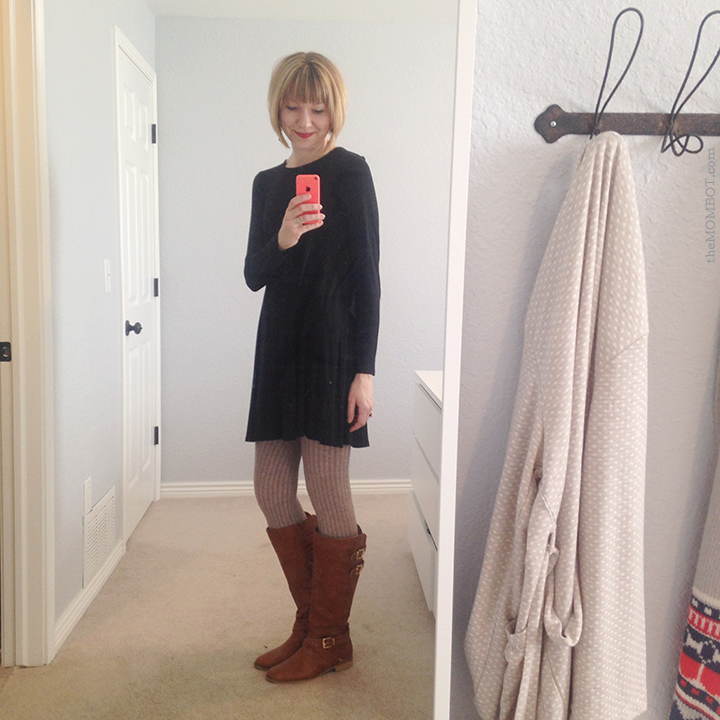 Spring is coming!
Tied denim top & white midi skirt (+ coffee):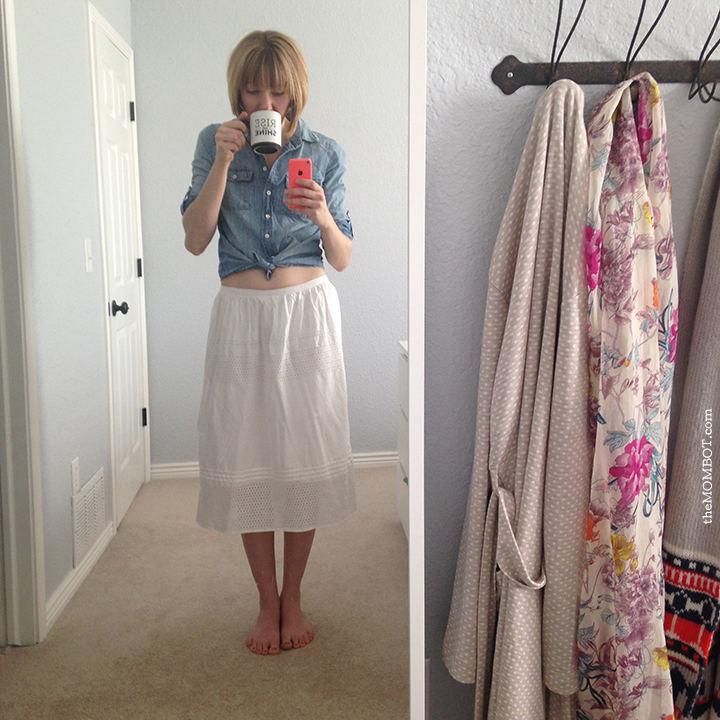 Denim on Denim and leopard print flats: