It's been a long time since I posted fashion photos. Contrary to what you may believe, I have still been getting dressed. And I do still love me some shopping and putting together outfits. But ever since we moved to a new place back in April, I realized I haven't taken the time to snap photos of myself like I used to. Maybe it's the kids keeping me too busy (most likely), or the fact that I lost my brick wall backdrop at my old house (boo hoo), but it just hasn't happened.
In any event, I finally snapped some this weekend so I could do a What I Wore post. Hooray! And I'm glad I was wearing this outfit, because it gives me the chance to talk about transitioning to a fall wardrobe – oh, and Taylor Swift. Read on…
Fall officially starts today – and yet, this week we had record breaking heat (89 degrees). What the? So I haven't been able to bust out the flannel and jeans and knee-high boots just yet. But it has been rather challenging to get dressed lately because it is downright cold in the morning (in the 50s) and doesn't reach the high until about 1:00 p.m. (which has been in the upper 80s lately). How do you dress for 50 degrees and 80 degrees simultaneously?? Thanks for your weather schizophrenia, Colorado.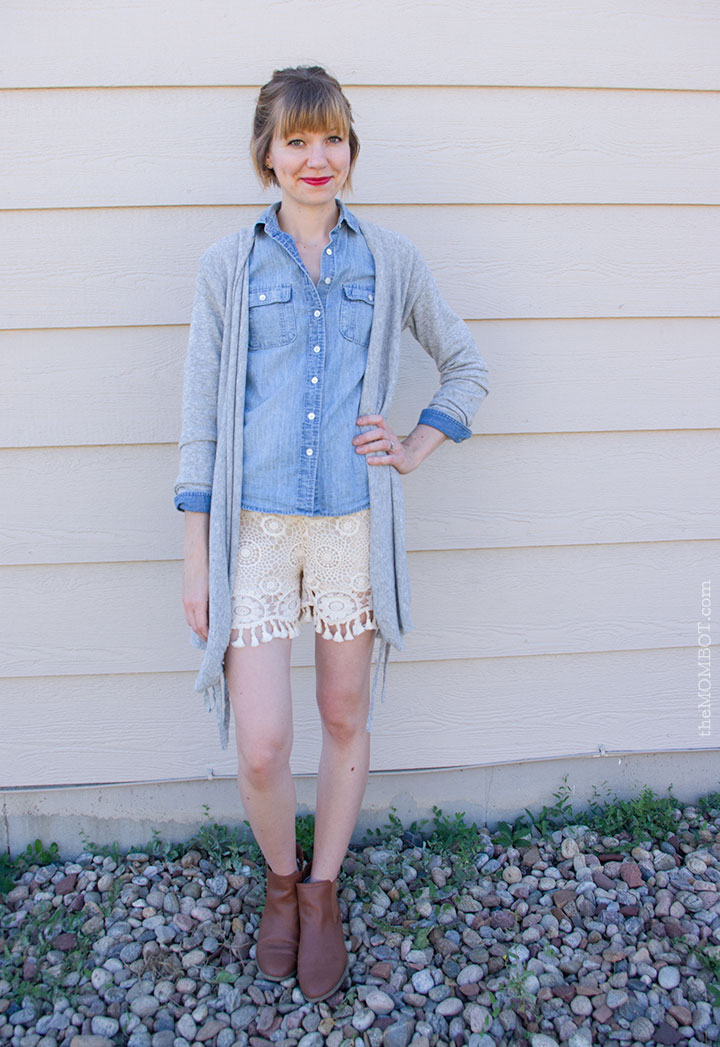 My solution is to layer and to mix summer clothes with fall clothes; usually with my upper half or my lower half covered for warmth and the other still chasing summer. The way I see it, if I have to be freezing or sweating, at least only half of me will be miserable. I actually just picked up these lace shorts on sale for only $24 since it's the end of the summer season (mine is from the boutique Böhme, but I've included some similar options at the end of this post), but I fully intend to get some use out of them before it gets too cold, and I will definitely be pulling them out come late spring.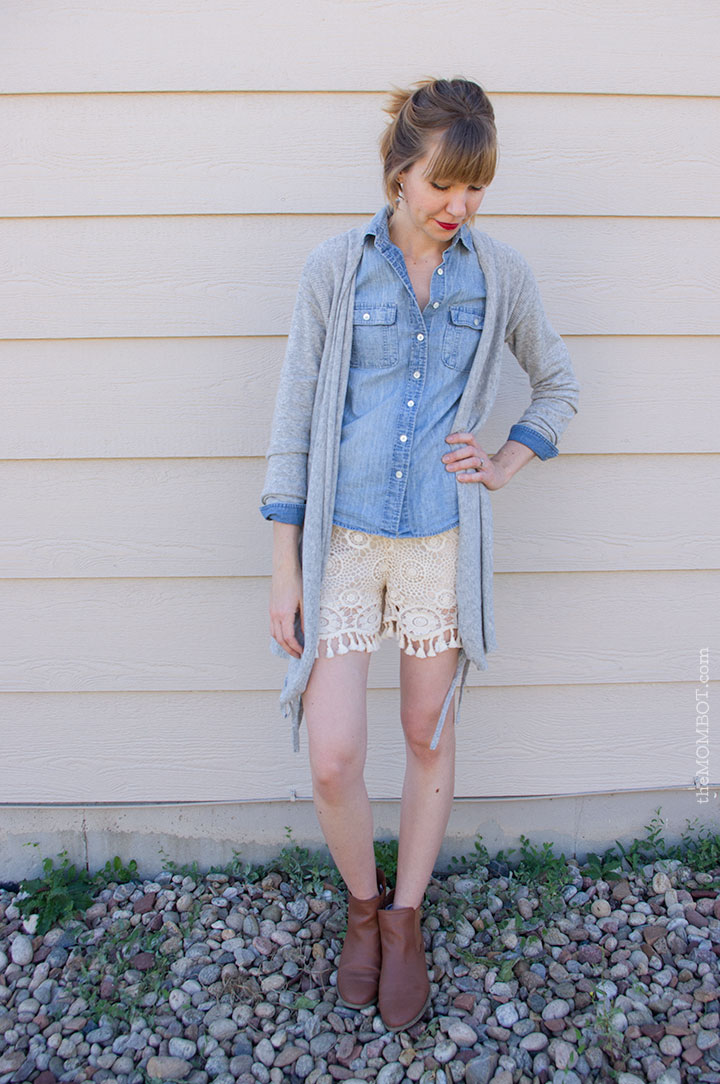 I paired them with some booties (perfect for this time of year) and a chambray denim button down with a light sweater layered over top (mine if from Forever21, similar option is below). It turned out to be the perfect combination. We spent some time in the sun around 11:00 a.m. and I wasn't sweating to death, so that's a bonus. I plan to wear this long sweater over lots of dresses and tanks as the weather transitions to fall; it's nice and light but still provides great coverage – it's a wardrobe basic that everyone needs in their closet right now!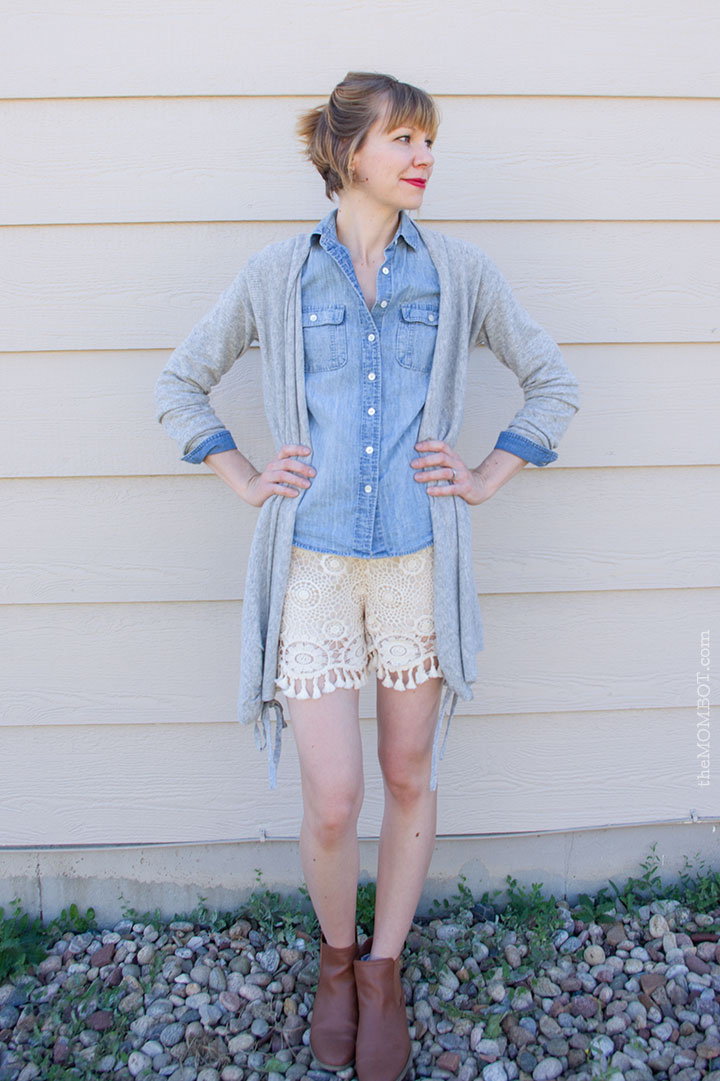 I'm also channeling my inner Taylor Swift and starting to wear red lipstick (I literally told the girl at MAC that I wanted a "Taylor Swift red"). Don't mock. It's a big deal for this chapstick-loving girl. I think I look totally weird, even though I love when fair-skinned girls wear red; go figure. Hopefully it will just take some getting used to because I bought the whole tube (as opposed to just half of a tube…duh).
How are you transitioning your wardrobe to fall?
Shop this look: