Jumpsuits are mah jam.
I mean, how much easier can it be to get dressed when your shirt and pants are already connected??
With spring on the way, I've already purchased two jumpsuits and don't plan on stopping. I'm a fan of pants or floods and tend to feel weird in rompers (with shorts), but some ladies can totally rock those so I don't judge.
Jumpers are just so stinking versatile; I bought a black one with lace for Valentine's Day, but come Sunday, I threw a sweater on and paired it with some flats and it was totally church appropriate. My strapless patterned jumpsuit can easily be worn with booties and a sweater on cooler days, and then paired with sandals and a fedora for the summertime heat.
If you're with me, then click away and find yourself a snazzy jumpsuit for spring.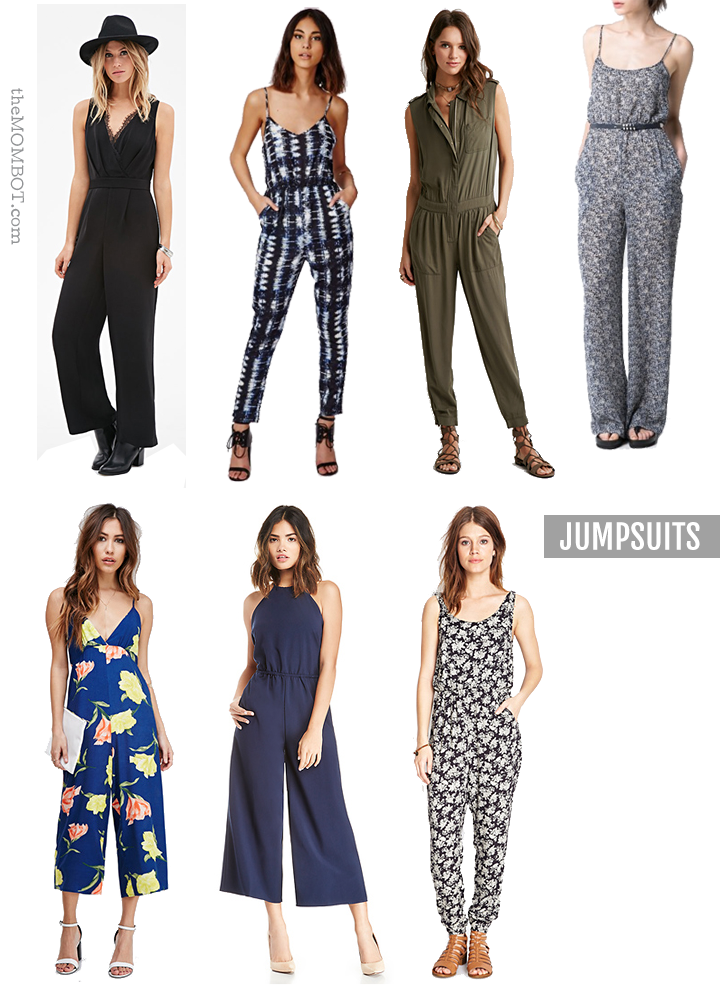 shop this look:
*Disclosure: Affiliate links used