In two more days it will officially be spring. Hallelujah!
We are already reaping the benefits here in Colorado; this weekend saw temps up to 77, and it. was. glorious.
I can't tell you how good it felt to have the sun on my skin again! And I broke out the dresses even though my legs might blind the average eye (always wear sunglasses around me, always).
It usually starts out in the 50s in the morning hours and then finally warms up to 70 after lunch, so I really have to layer if I'm going to be out of the house for a few hours at a time.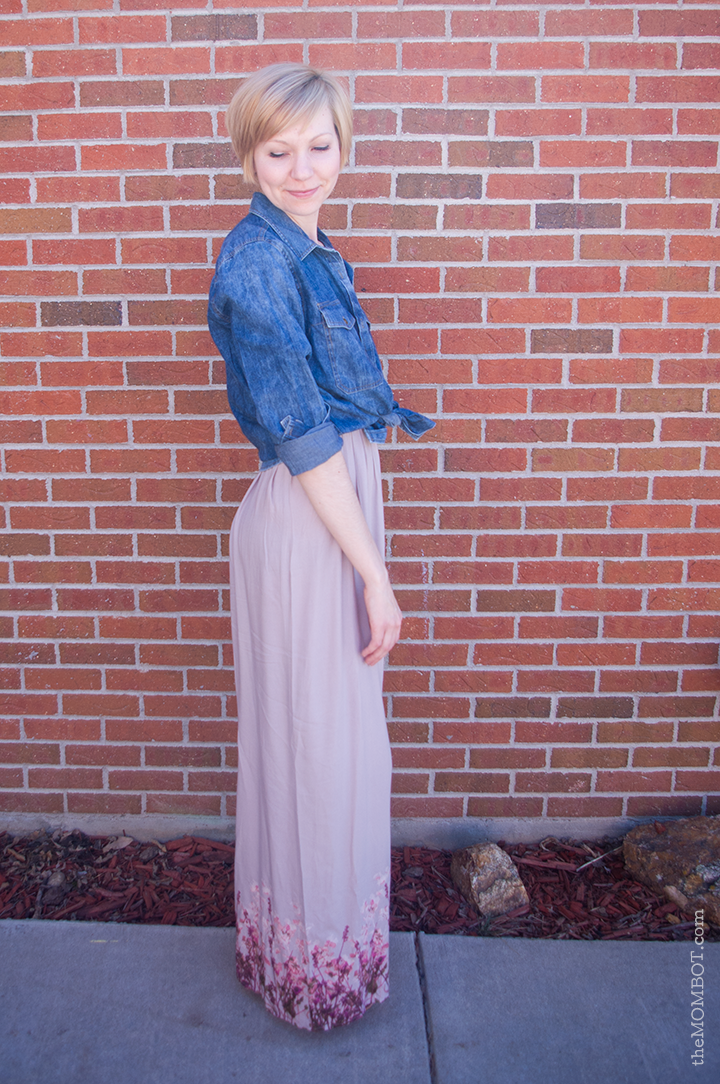 That's what happened on Sunday when we went to church. It was a bit chilly when we left, but I knew the 77 degree temps that we would reach were perfect for my new maxi dress, so I improvised by knotting a chambray denim shirt over the dress instead of the usual cardigan. So easy, so comfy.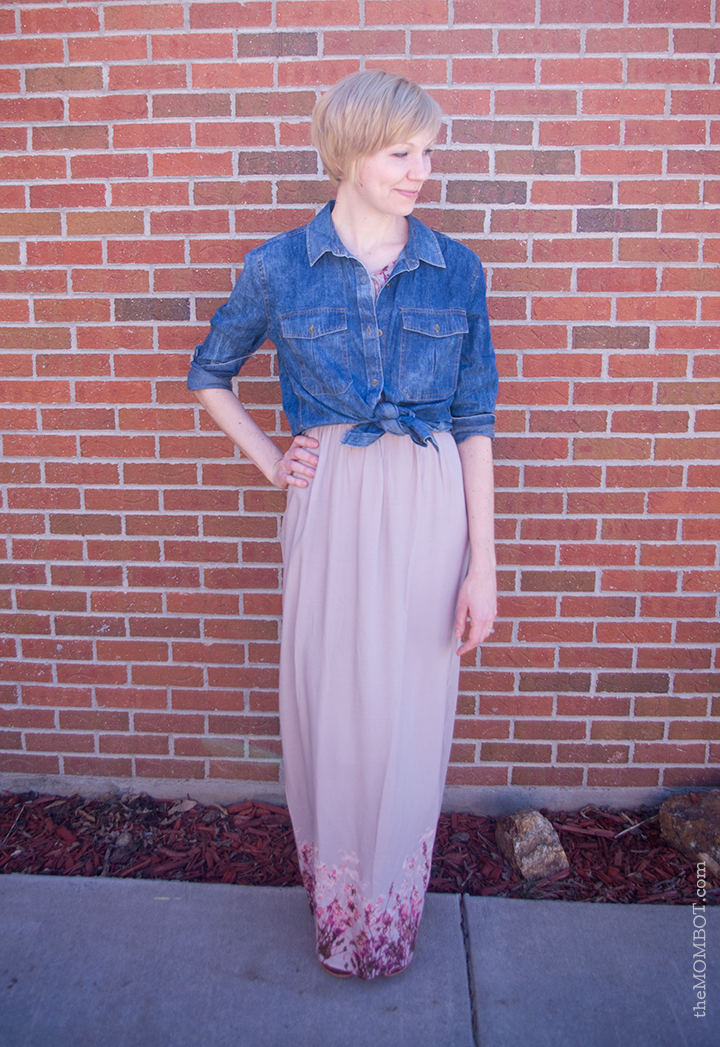 This shirt is going to get a lot of action this spring and summer; as I plan on knotting over just about everything – including (and most importantly) midi skirts.
And I actually put on sandals!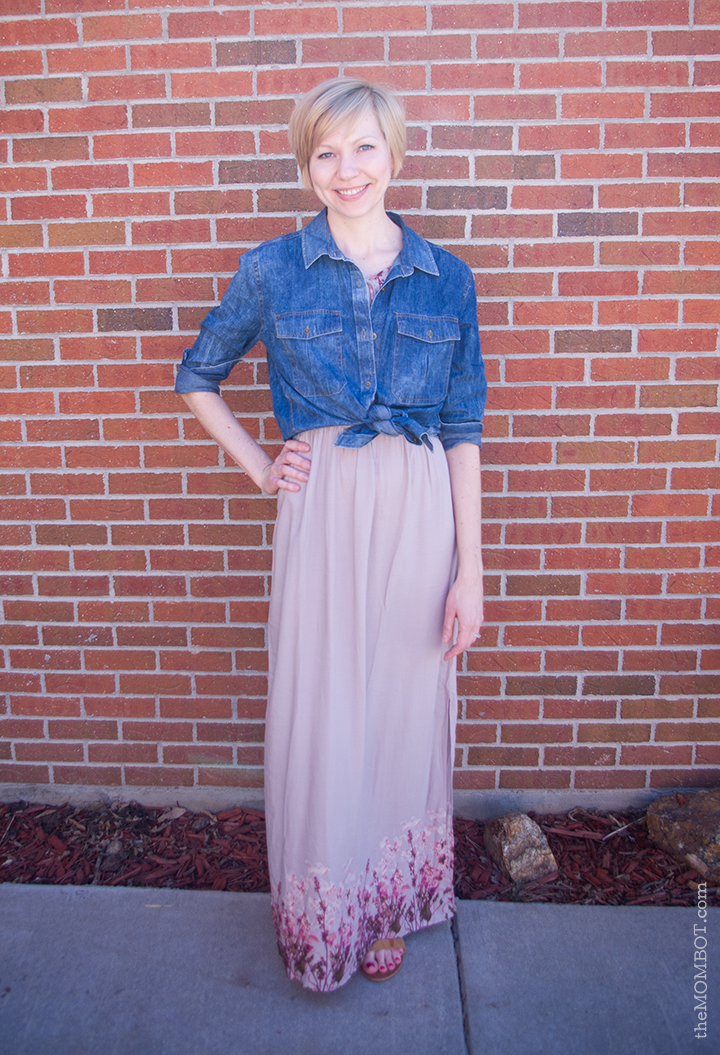 shop this look:
Oh spring, please don't toy with my emotions and bring the snow back intermittently from now until May. Because last year was brutal and my heart just can't deal with that disappointment.