Things have been so busy lately… my husband went away for a week for work at the beginning of the month, and the week after that, I flew to California with my little 4 month old to surprise my mom for her birthday, and this week my family is on vacation in Las Vegas (and next week my husband leaves for ANOTHER trip… but hey, who's counting?).
I am trying to enjoy myself this week and not spend too much time behind my computer screen (although I am a little nutty, so there was no way I could leave my computer at home), which is why the blog has been full of crickets lately. But I did manage to snap some photos of my awesome new sweatpants before I left Colorado just so I could post a "What I Wore" post today (priorities)!
One of this season's top trends is the sporty look; be it a varsity jacket, sweatpants or actual active wear. I, for one, am down with being able to wear sweatpants, tennis shoes and a baseball cap and still be considered "fashionable."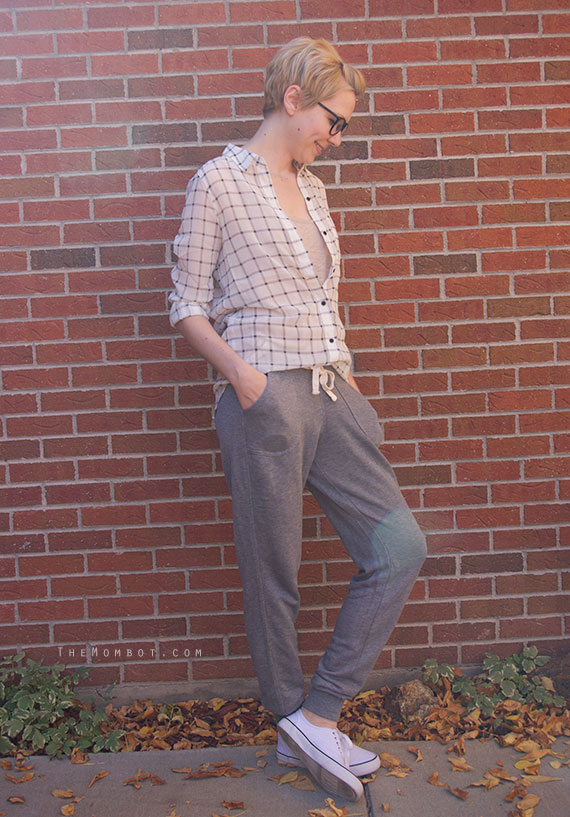 The key here is not to wear your husband's oversized sweatpants and sweatshirts, but instead to wear something that is both comfortable and form-fitting so you don't completely lose your shape. I am loving pairing sweatpants and active pants with flats and a blouse, too. The current active wear that is available is so versatile that it can actually be dressed up.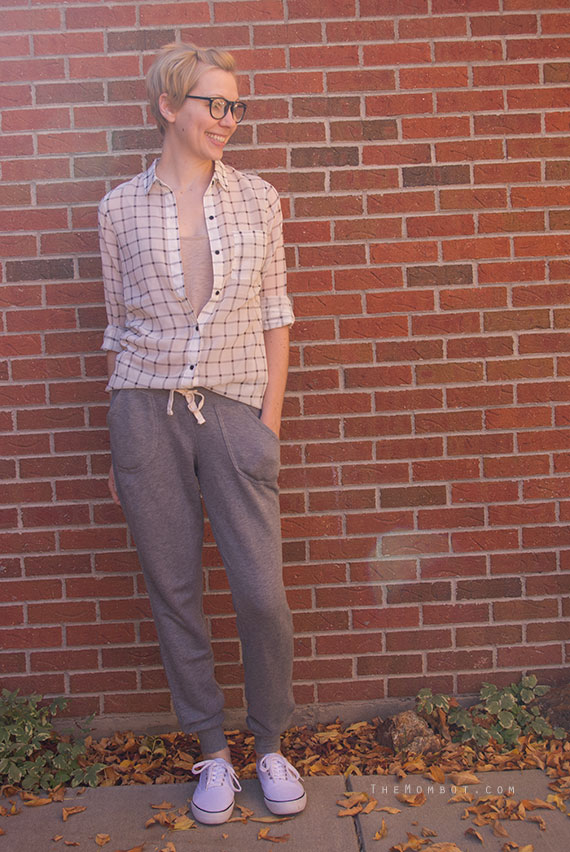 I kind of went half and half with this outfit; pairing sweats and tennis shoes with a button down chiffon top. These sweatpants from Old Navy are super soft, available in tall (woohoo!) and come in a skinny silhouette. They are perfect for the fall weather we've been having lately.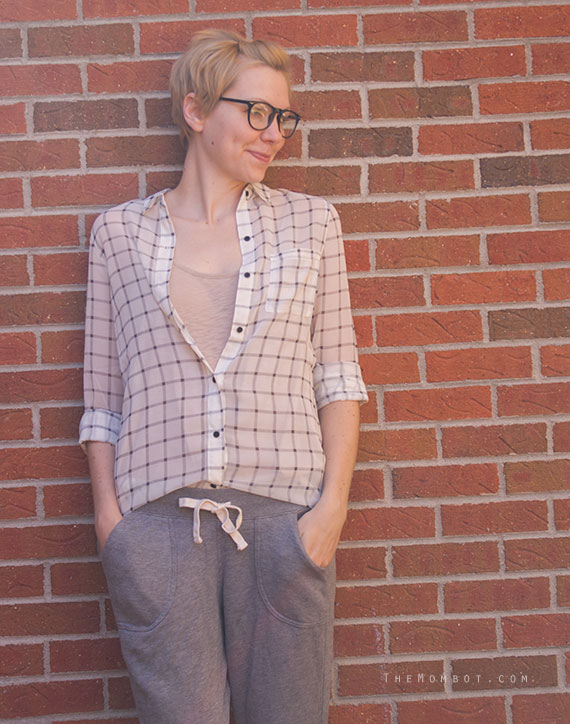 Are you in? If so, here are a few of my favorite sporty finds for fall at super affordable prices: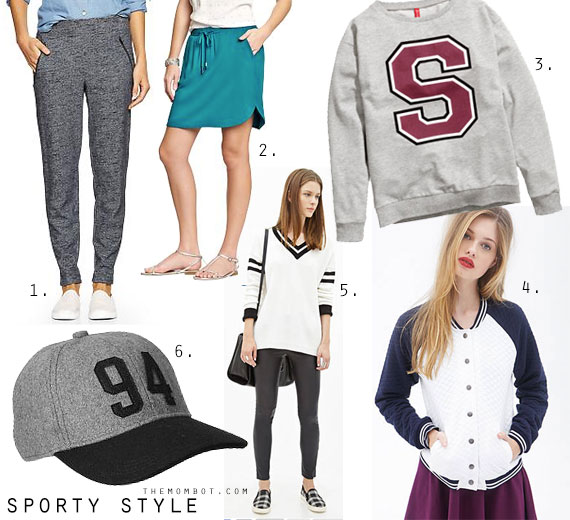 1. Zip Pocket Track Pants, $44.95
2. Dolphin-Hem Skirt, $19.97
3. Printed Sporty Sweatshirt, $9.95
4. Quilted Varsity Jacket, $22.90
5. Varsity striped sweater, $27.90
6. Felt cap, $10