I am obsessing over plaid for fall. We talked about it in my "Top 3 most wearable trends for fall" post a few weeks ago, and I haven't been able to get it out of my head since. I've been keeping my eyes peeled for some perfect plaid pieces for fall and one just happened to pop into my shopping bag last week (funny how that happens).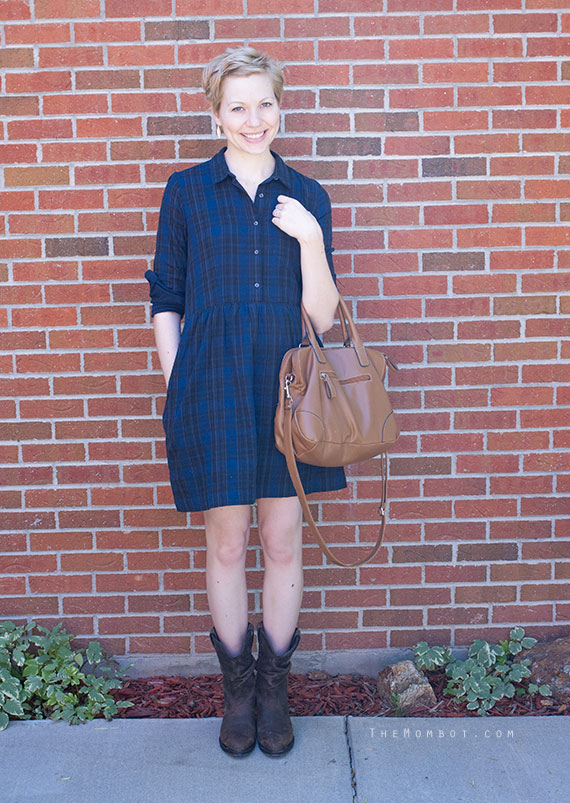 Whilst perusing items at Gap (because I had a 50% off coupon – what! what!), I came across this blue plaid dress and it was love at first site.
The dress is new to their store and part of their fall line, so if you love it as much as I do you shouldn't have any problem finding it in-store or online. Since it's intended for fall, it is made from a pretty heavy cotton, which will be fabulous when the weather cools down. The sleeves are long (which on me means 3/4), so I chose to cuff them right above the elbow for a mild 78-degree day.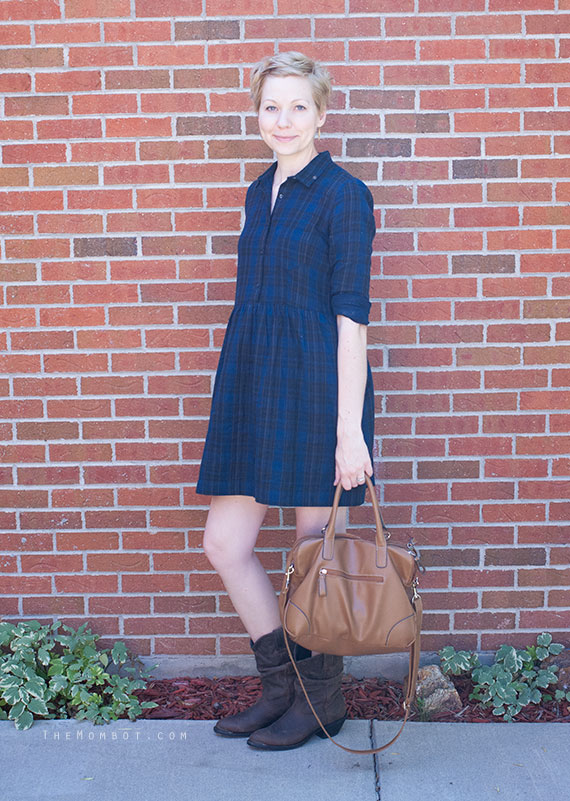 I can't wait to get this dress on with some tights and knee-high boots – oh, and probably a scarf too, because y'all know how I like to layer. As soon as those leaves start to yellow, it's on. For now, I made it work for this summer/fall transitional weather by simply pairing it with some cowboy boots (my new faves from Country Outfitter), some gold leaf drop earrings and my brown leather satchel.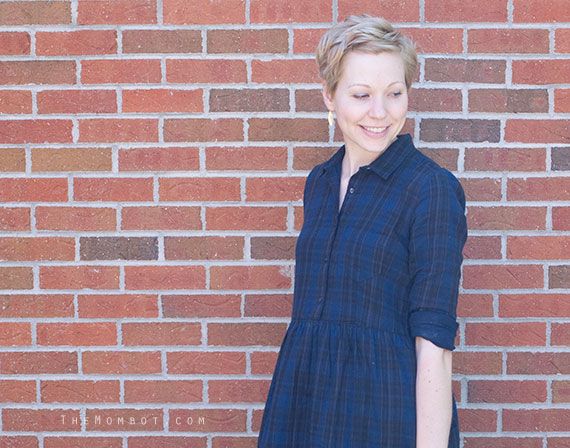 The best part? It unbuttons and I can breastfeed in it. "If I can't breastfeed, I can't buy" – that's my new official motto. Feel free to use it in a sentence today.