Disclosure: I participated in a sponsored campaign with Country Outfitter and received compensation and free product. All opinions are my own. Full disclosure statement

Fall is coming… I'm not too jazzed about that, quite frankly. Even though it's been extremely hot this summer in Colorado, I am loving it; I guess it's the California girl in me. I'm not quite ready to start donning scarfs and heavy coats (although I'm sure the desire will come), so I'm easing myself into the season slowly.
Luckily, some of the top fashion trends for fall 2014 are things that I can purchase and start wearing now as I get my mind and body ready for fall to officially begin (which, by the way, happens September 23). Sometimes the trends you see on the runway are difficult to interpret for everyday wear (what, you're not going to wear that dead animal oversized faux fur coat and triangle hat to dinner next Tuesday?), so I love seeing how they trickle down to the mainstream market.
This fall, we've got some good options like the sporty look (bring on the sweatpants!), brights and pastels. But my favorite trends for fall 2014 are the three listed below. Totally wearable, and totally adorable.
Fall 2014 Trend #1: Western
I am completely crushing on western wear right now, and whoduvthunk it would end up as a trend for this fall? It's no secret that I'm obsessed with cowboy boots; I wore them pregnant, I dressed my daughter in them for Halloween, and I frequently cyber stalk Scarlett O'Connor from "Nashville" to find outfit inspiration.
Currently I'm loving these slouch cowboy booties from Country Outfitter. They are perfect for pairing with dresses (always my favorite way to wear cowboy boots). Last week I chose to wear them with a very basic blue dress from H&M that I got for $30 and a ruffle slip, also from Country Outfitter. This slip is amazing; it's the perfect thing to wear under those dresses that are just a tad bit short (I am 30 now, after all – gotta watch those hemlines) and it adds a little bit of a romantic/country edge to an otherwise ordinary outfit.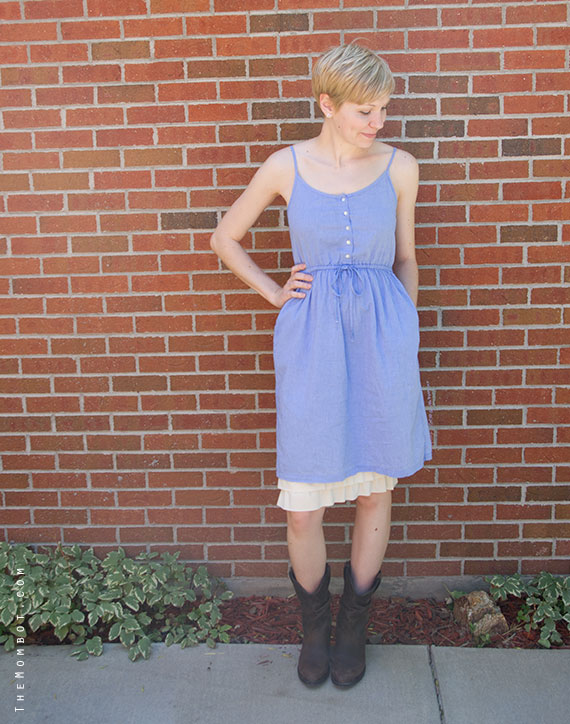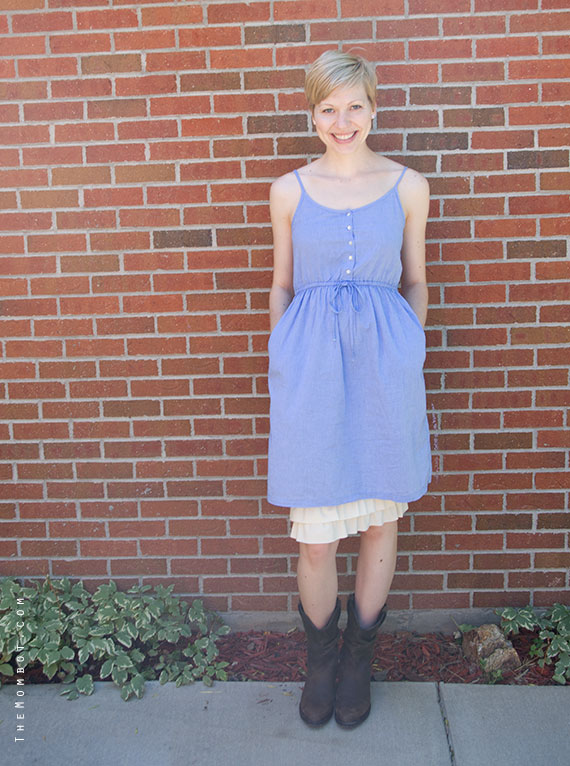 If you love the western trend, you don't necessarily have to wear cowboy boots; look for some leather fringe items and floral embroidery detailing on your dresses or shirts.
I, for one, am feeling the need to pick up a fringe leather satchel for everyday use. It's both cute and durable – so necessary since it will get thrown down stairs, used as an accessory during toddler dress-up, and filled with juice and goldfish crackers… A western-inspired chambray shirt would be a great addition to my fall wardrobe, as well, and would look oh-so-cute with dark jeans or tucked into a full midi skirt. This one from Forever21 is only $22.80.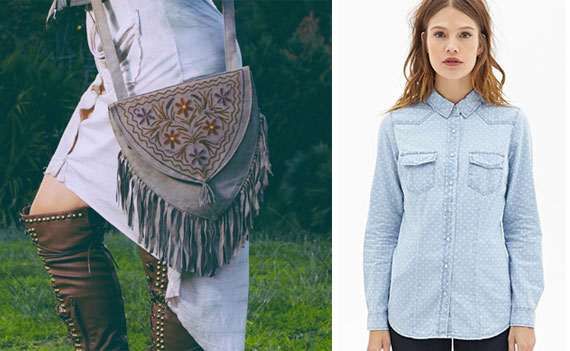 Fall 2014 Trend #2: Plaid
I NEVER tire of plaid. Does anyone? Fall certainly doesn't, since it tends to bring back plaid each year. It's one of those constants you can always depend on, like your best buddy from the 3rd grade. I love that you can make plaid look menswear inspired (see here), romantic, sexy or even country.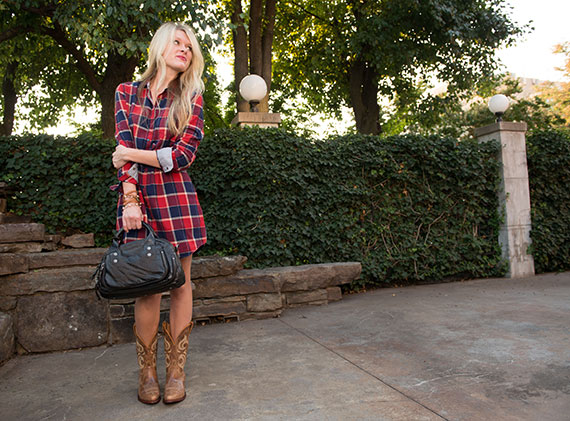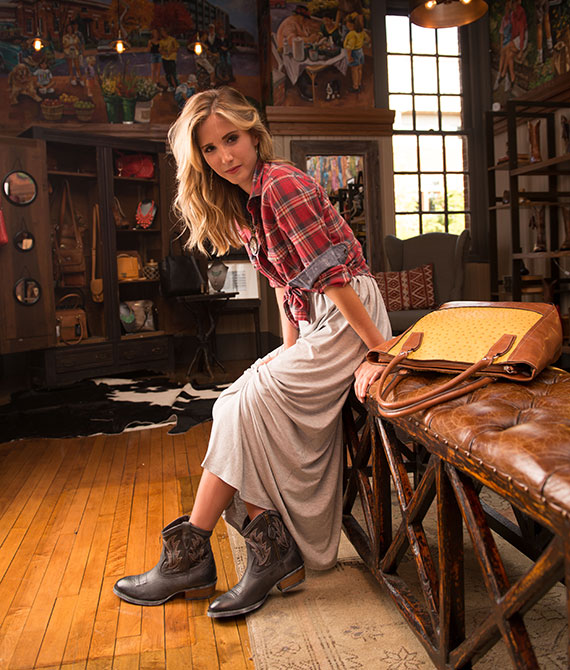 I'm obsessed with this look! Get it for yourself: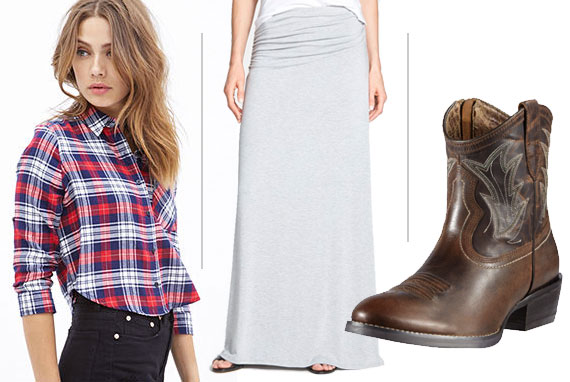 Fall 2014 Trend #3: Sweaters
Whatever trends you decide to partake in this fall, you must invest in a great sweater. Oversized, boxy or basic; it's all about the sweater. Oh, and you score extra points if it's speckled like the black and white one below.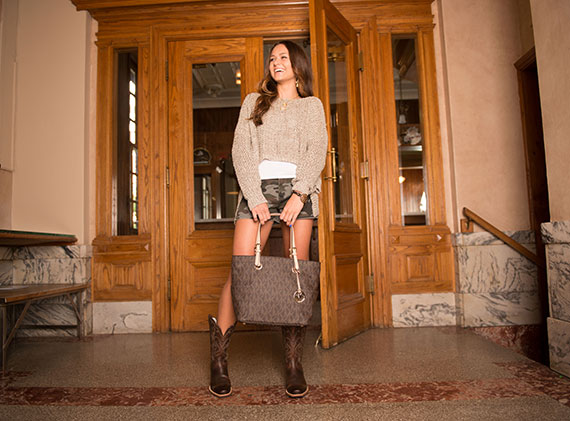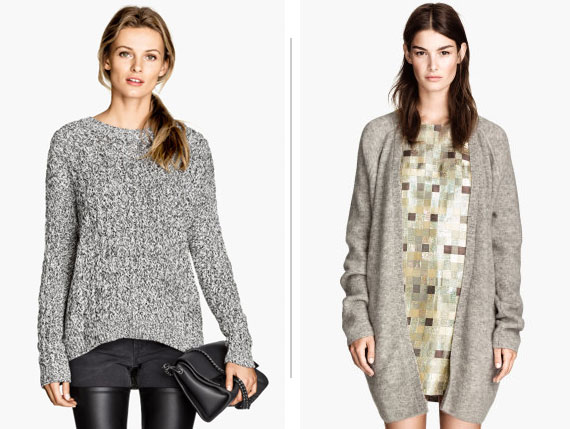 Other trends to partake in this fall:
• Winter pastels
• Sporty (sneakers, letterman jackets, initial cardigans)
• 90s grunge (no thanks)
• Brights
Shared on Style Elixir and The Pleated Poppy