I love dressing my kids almost as much as I love dressing myself. Raise your hand if you often forego purchasing clothes for yourself so your kid can have some new skinny jeans and an old man cardigan… oh, just me?
Dressing my daughter for school always presents a bit of problem for me; I want her to look cute, but I also know that a white dress and tights is in no way practical. She will inevitably fall and dirty her knees while on the playground, get marker on her sweater sleeve and have a mystery mark on the seat of her jeans. So while I send her out looking like the perfect little lady, she returns home with frizzy hair, a sweaty forehead and one less sock.
For this reason, I am always on the lookout for clothes that are both cute AND functional. Something I know I can easily wash, something that preferably won't show every stain and items that can be mixed and matched. The more items she has in her closet that I can play with, the easier it is for me to dress her – whether we are headed to school, spending the day at home, or going to church.
Old Navy offers great items for mixing and matching, and I am hugely crushing on their current "varsity" looks. Show me a shawl collar and a mini letterman's jacket and I'm sold!
So just because I wanted to shop for my daughter and couldn't resist sharing the cuteness, here are some looks for preschoolers put together from Old Navy. Most of the items are currently on sale (bonus), and no, this post is not sponsored by Old Navy. I just love forcing my fashion obsessions on you.
Dressing your preschool/kindergarten girl: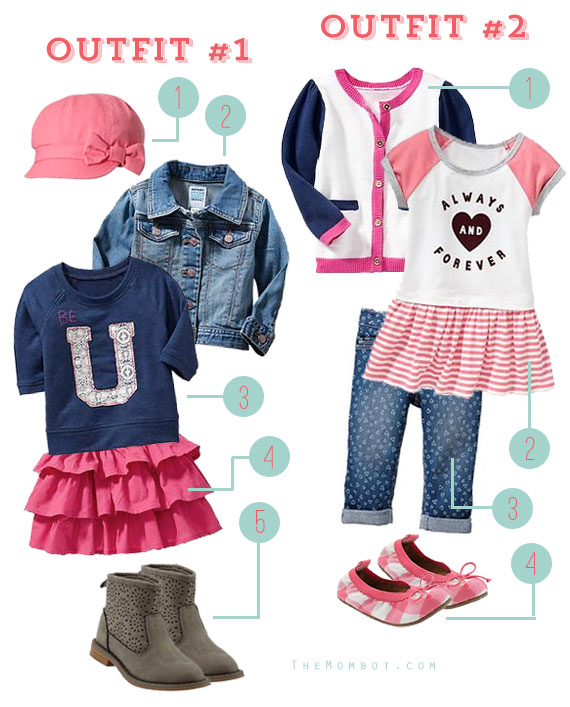 | | |
| --- | --- |
| GIRL OUTFIT 1: | GIRL OUTFIT 2: |
Dressing your preschool/kindergarten boy: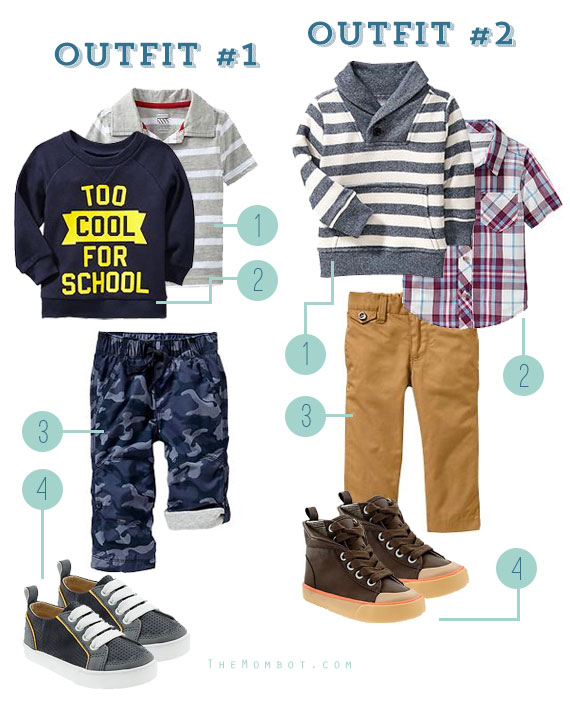 | | |
| --- | --- |
| BOY OUTFIT 1: | BOY OUTFIT 2: |
*This post is not sponsored by Old Navy