In the last couple of months, I have had no desire to wear anything form fitting. It's all elastic waists over here, my friends.
So when I started seeing kimonos popping up at different stores, I got pretty excited. Not only would it suit my needs for loose clothing, but anytime I can find regular, non-maternity clothing that I can wear now and after the baby, I do a little happy dance. I guess it's my frugality shining through, plus the fact that I have more options than those found at the few maternity stores I shop at.
Anyway, I found this gem at Forever 21 for $20 and I've worn it several times since purchasing it. It goes great with jeans and a t-shirt, with my DIY maxi skirt, and over the black form-fitting jersey maternity dress I own.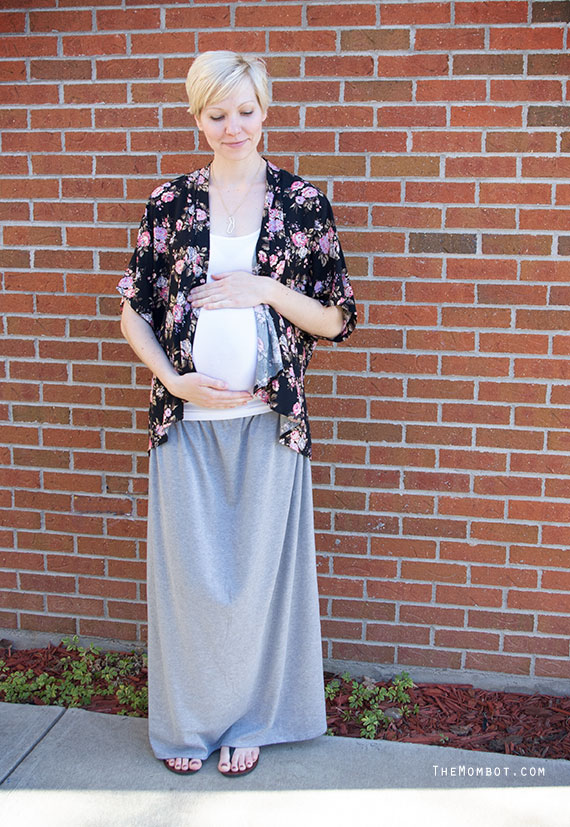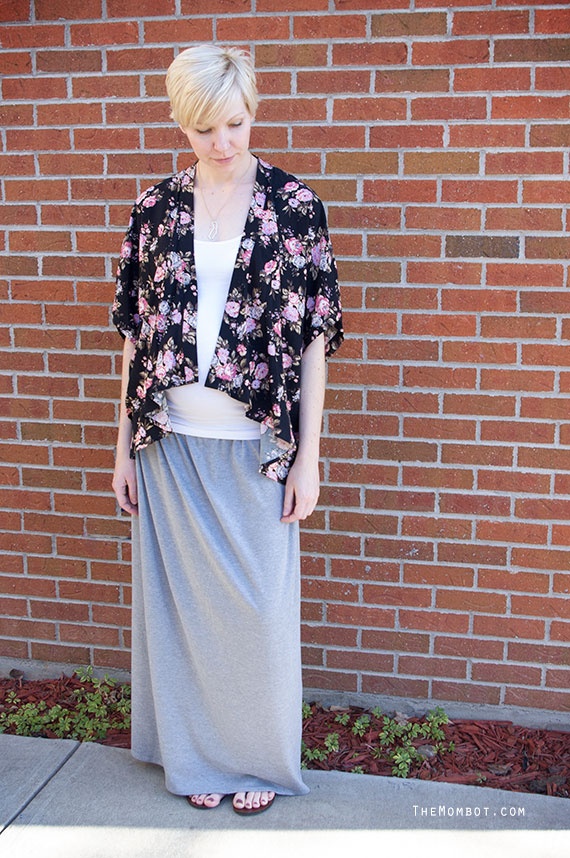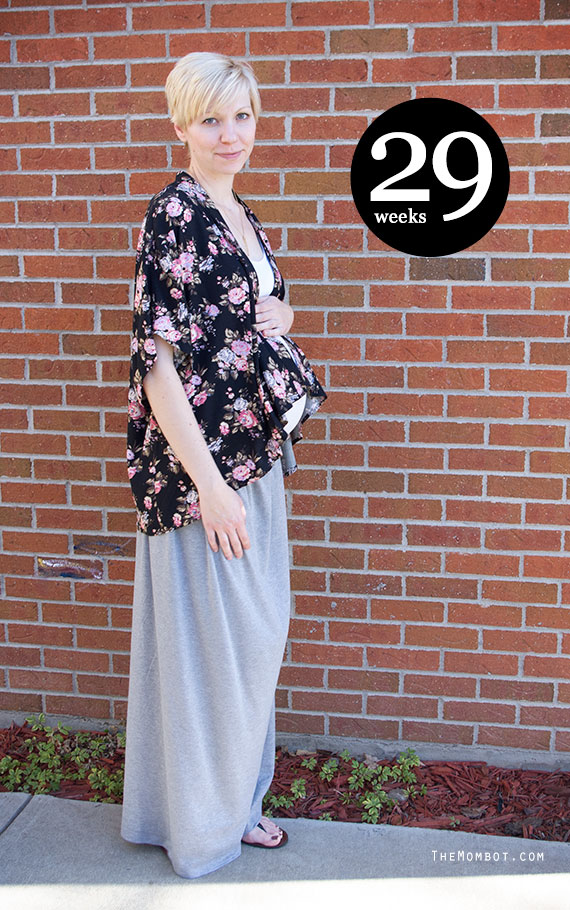 Kimono: Forever 21 (similar) | Tank top: Old Navy Maternity | Maxi: DIYed by me | Sandals: Old Navy | CA-Shaped Necklace: gifted
The weather was so nice here yesterday that I was able to wear it with a tank top, maxi skirt and sandals – and no jacket (a springtime miracle!).
Since I'm so obsessed, I've compiled a visual list of kimonos that I am loving for your viewing pleasure.
Keep in mind as you peruse: one of the major benefits of the kimonos currently being sold is that depending on their embellishments and pattern, they can look asian-inspired, boho, loungewear appropriate, tribal or even art deco. No two kimonos are alike!
The sweater-like kimonos (i.e. #3 below) are perfect for covering up this spring as the weather cools down. The solid colored ones (i.e. #5 below) are perfect for wearing at the office. The more sophisticated and art deco versions (i.e. #1) would be great for date night.
Do yourself a favor and pick one up for spring and enjoy their versatility and comfort.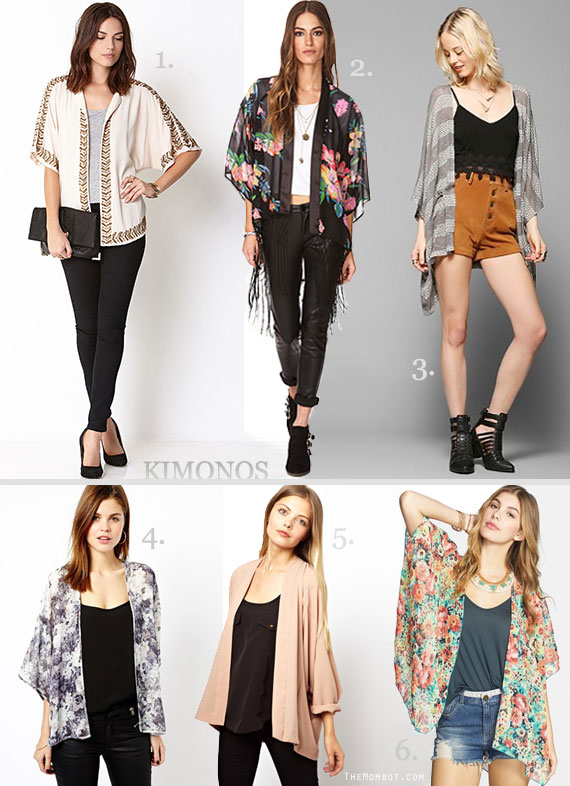 1. Art Deco Chevron Kimono $39.80 Forever 21
2. Flower child fringe kimono $27.80 Forever 21
3. Ecote Drapey Open-Front Cardigan $49.00 Urban Outfitters
4. Warehouse Camo Floral Kimono Jacket $71.49 Asos
5. ASOS Kimono $75.25 Asos
6. Band of Gypsies Print Chiffon Cardigan $38 Nordstrom

Linking up with The Pleated Poppy for "What I Wore Wednesday"