What I should be posting today is a picture of me in something cute for "What I Wore Wednesday." But it's been a while since this little lady got her shop on… So instead, I decided to showcase some of my favorite fall trends; the things on my "to buy" list (whether they actually get purchased or not is yet to be seen, but I can still drool over them).
Colored Jeans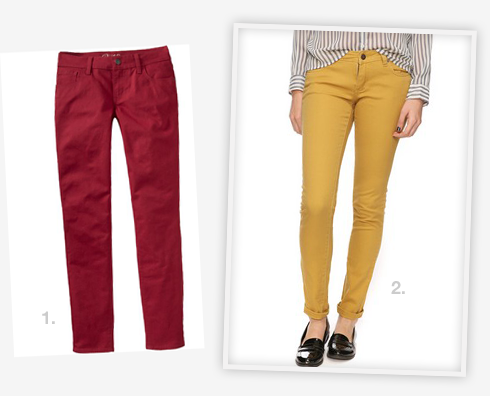 1. Old Navy Women's Rockstar Jeggings $34.94
2. Mustard Skinny Jean $22.90
This fall it's all about color. That's why I'm planning on picking up some brightly colored jeans. This trend first emerged early in the summer, so you may be way ahead of the curve if you jumped on board right away. Betsey Johnson, Burberry, and Missoni all showed bright hues on their fall runways.
Maxi skirts and sweaters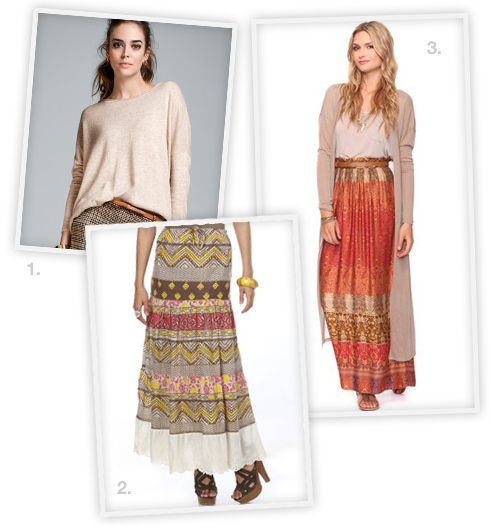 1. H&M Oversized Sweater $19.95
2. O'Neill Navajo Sky Brown Print Maxi Skirt $32.00
3. Belted Duster Cardigan $22.80 & Scroll Maxi Skirt $22.80
Talk about comfort. This trend is definitely one to partake in! Max Azria and Tracy Reese showed this combo on their fall 2011 runways, and I am welcoming it with open arms (as soon as the SoCal temp dips below 90, that is).
Plaid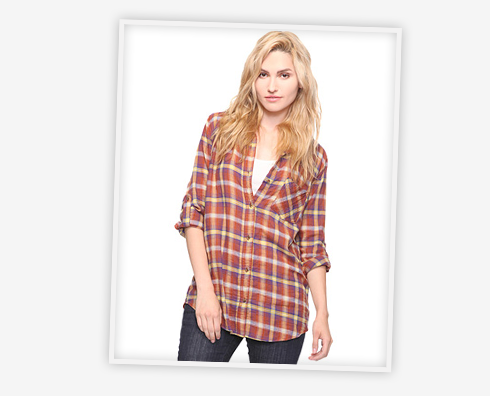 Woohoo! The tomboy in me loves a little plaid. Some designers, like Tory Burch, had head-to-toe looks on their fall runways. I, on the other hand, will probably stick with a plaid shirt and some jeans… I love the relaxed fit of this boyfriend plaid tee from Forever21 ($19.90). P.S. Doesn't this girl look like Dianna Agron from "Glee"?
Itty Bitty Bits of Lace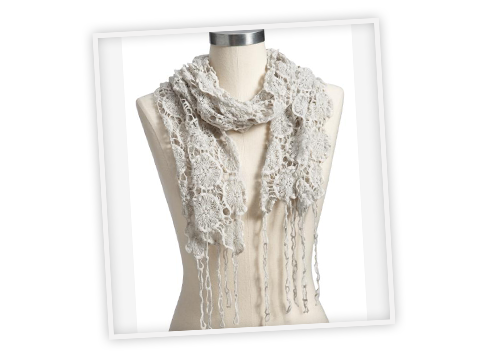 I love the girly look of lace, so I'm thrilled that it's going to be in this fall. I'm also totally in love with this lace crocheted scarf from Old Navy for under $15!

Leather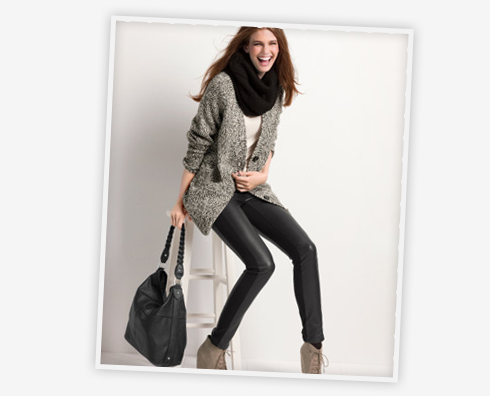 If you love leather, then this is your season. From skirts, to leggings, to dresses, leather is a must-have. I am dying for some faux leather leggings like these ones from H&M ($24.95). But, again, the weather needs to cool down, otherwise I fear I'll be reenacting the scene from Friends where Ross can't get his leather pants on.
Capes & Ponchos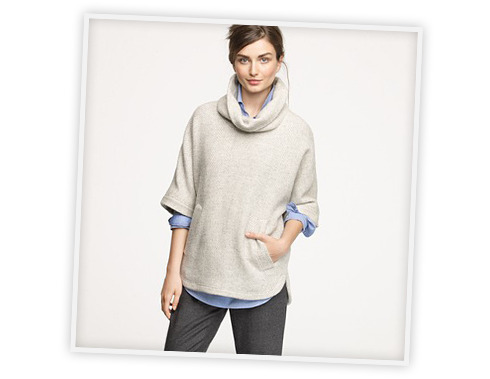 I've always been obsessed with capes. For some reason, I can't muster up the courage to wear one. How about you? Maybe I'll ease myself in by starting with a stylish poncho from J.Crew instead (how adorable is this??… oh wait, I don't have $198. Shoot.)
Other good news: Retro polka dots are huge this fall. I know some of you ladies love the polka dots. I'm not a huge fan, myself… unless, of course, I could have this dress.
What are you wearing this fall?
I'm linking up over at The Pleated Poppy and Momma Go Round – go see what everyone else is wearing! Also linked to We Are That Family and Tip Junkie