I don't generally get dressed up for Halloween. I mean, after all the blood, sweat and tears that I spend on creating costumes for my 3 kids each year, I'd rather just admire my hard work on them instead of worrying about myself… not to mention, there is rarely time to think about what I'm going to wear when I'm in the eleventh hour and still sewing and hot gluing their costumes… the things we do as moms.
But this year I decided to dress up because I found a super simple costume idea that I knew I could put together without too much work. And I'm not a spooky Halloween kind of girl, so it helps that this costume was pretty and girly to boot.
Enter this year's Halloween costume: Party animal.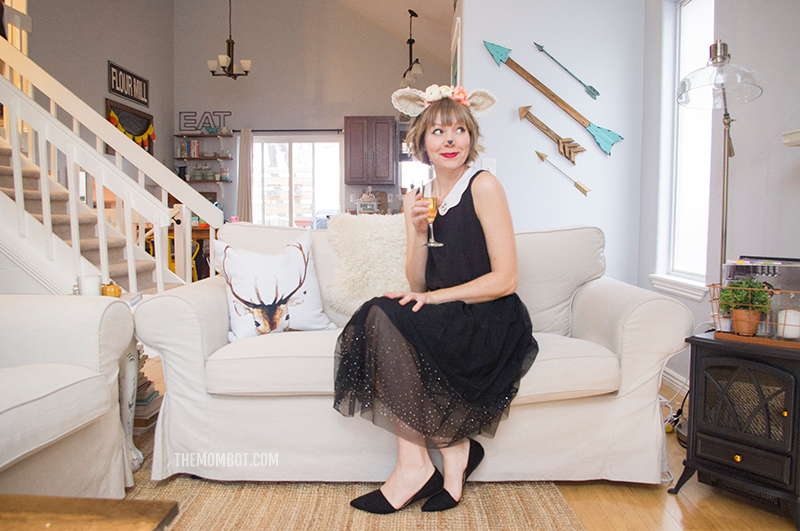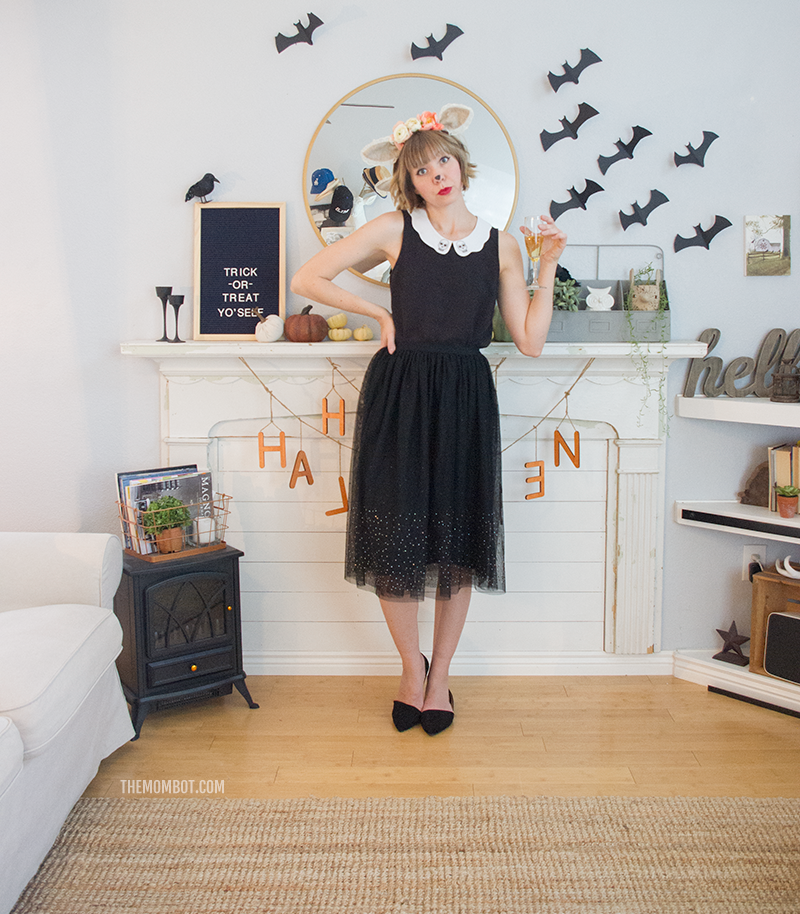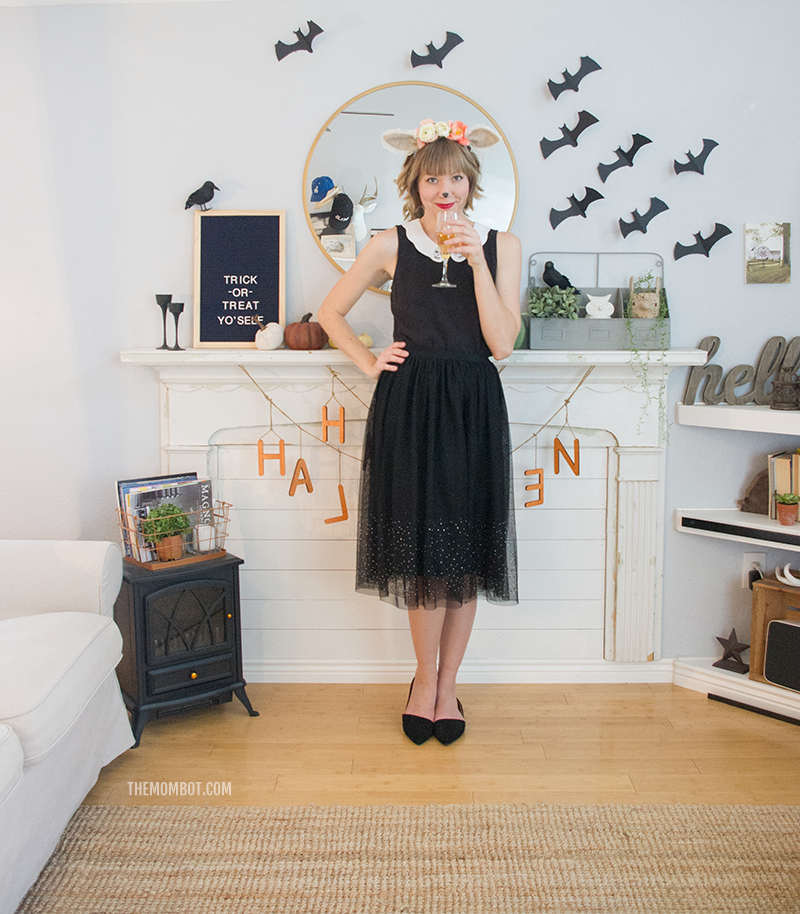 The costume was simple because it was clothes I already had. The deer ears/headband was extra simple because I made it last year for my daughter's doe Halloween costume. And the makeup was very basic and done with eyeliner: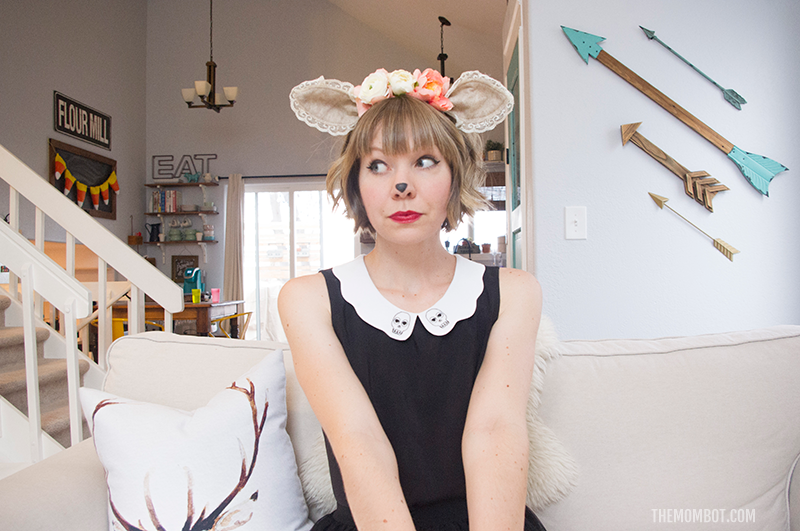 Bing. Bang. Boom. I dressed up for Halloween. Now where's my candy?
Oh, and not to be outdone, little miss thang was her own kind of animal: A leopard (yes, I made that costume, right down to the glovelets that I finished last night).