Each summer I throw a joint birthday party for my boys. Two years ago it was pirate-themed, last year it was all about superheros and this year I wanted something really simple just because of how busy we were going to be at the time. So, naturally, I decided on donuts.
Because, what sane person doesn't like donuts? And what parent wouldn't be thrilled to attend a party with free-flowing coffee to accompany said donuts?
More importantly, what kid doesn't like donuts??
It wasn't too hard to convince my boys that this would be a great idea. Even though I originally planned on doing an ice cream with sprinkles party (which ended up not working out for various reason), making the switch to donuts wasn't a hard sell.
So I pulled together the party with the help of Pinterest and Amazon and some printable decor from around the web. Here's some of the goodies I used (including free printables) in case you want to throw your own donut party!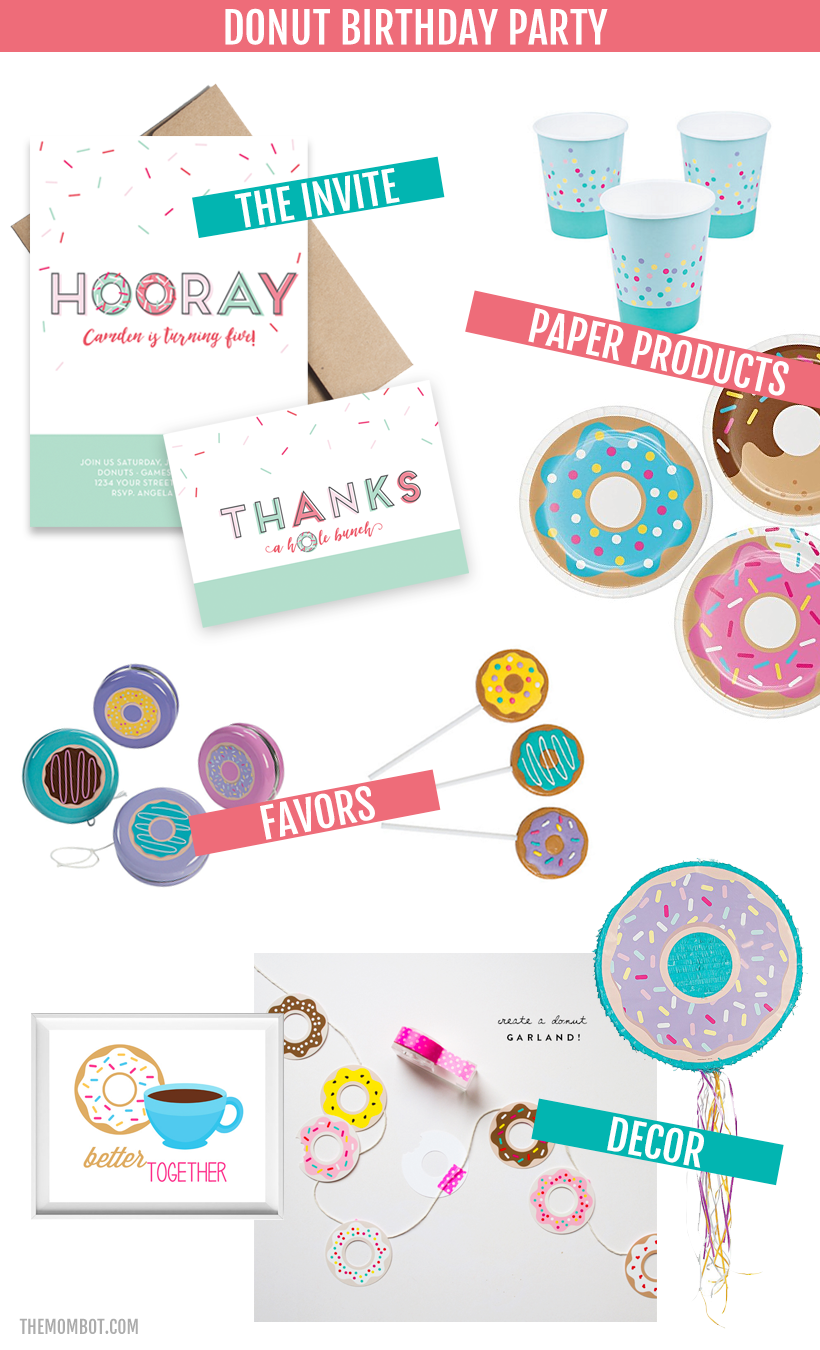 THROW A DONUT BIRTHDAY PARTY …
The Invite & Thank You Cards:
Donut Paper Products:
Donut Party Favors:
Donut Party Decor: