Every once in a while, I get an order for a birth announcement in my shop and I gasp when I see the photo. Man, babies are CUTE. And I love seeing the talent of newborn photographers.
This was the case with sweet little Giuliana's photo. Her mom chose my "Hello World" birth announcement, which features an infographic style to share birth stats. Because of how the writing is positioned around baby, I often have to tweak this announcement during the design process to properly fill the space and make everything look balanced.
"Hello World" Girl Birth Announcement: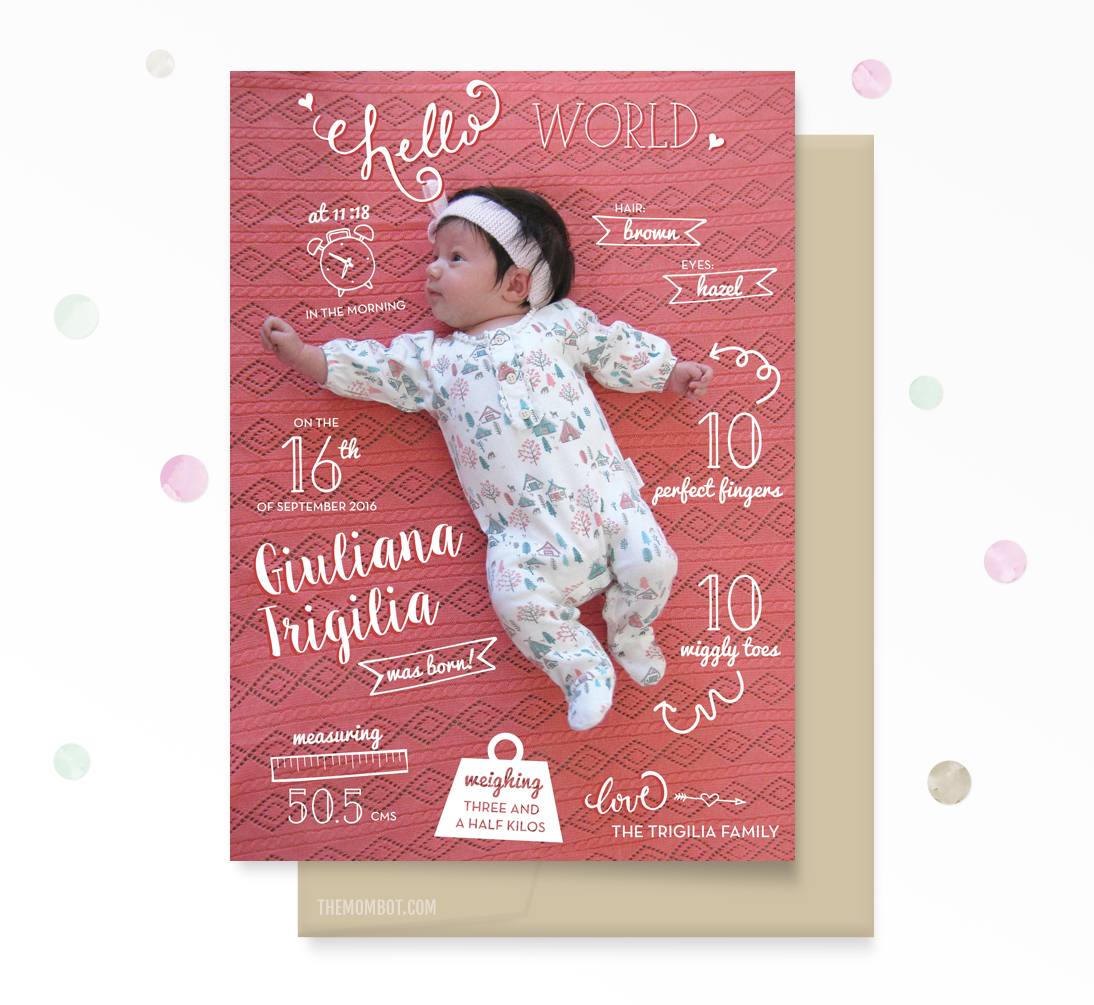 With some work, each detail filled in the space around Giuliana just right, and in the end I was able to put something together that shared all of her important birth information with a customized look.
Everything from the color of that blanket and how the white writing pops against it to the way her body is positioned make this announcement one of my favorites from the past couple of years. Well, I suppose her full head of hair and adorable profile don't hurt, either!
This custom announcement and others are available in my shop in printable and printed versions, starting at only $16.